LITTLE COOKS READING BOOKS: MAKING REAL FOOD FUN
We pair children's books with theme recipes for the little chef readers in your life!
Hi! I'm Jacqueline Wilson and I run Little Cooks Reading Books with my sidekick, my daughter Ella.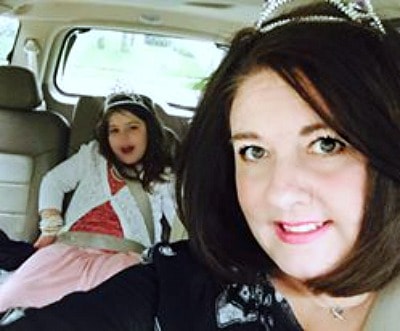 Little Cooks Reading Books was created to pair children's books with theme recipes for those little chef readers in your life.
And—although we make lots of fun, whimsical food—we also want kids to know that regular ole food can be fun, too.
(For example, this is one of my daughter's all time favorite recipes!)
Kids today have amazing palates, which makes cooking with kids fun!
We don't have to "dumb down" food for kids to enjoy it.
However, if you do have a picky eater, pairing up a great theme recipe with a children's book is a guaranteed way to get them interested!
Affiliate links are used on this site. As an Amazon Associate I earn from qualifying purchases. Read more in our DISCLOSURE.
If your kids (and you) love shows like Top Chef Junior, MasterChef Junior, Nailed It! and/or they spend hours and hours and hours watching kids' YouTube cooking videos, then you'll love Little Cooks Reading Books!
And, if your kids love to read (or you're trying to get them to read more), we'll quickly become one of your favorite sites.
BECAUSE . . .
We take cool kids' books and create a theme recipe that pairs with the book or give you related children's book suggestions to use with the recipes!
So, not only will you have fun reading with your kids, you'll have a great time talking about the book with them while you create a related recipe!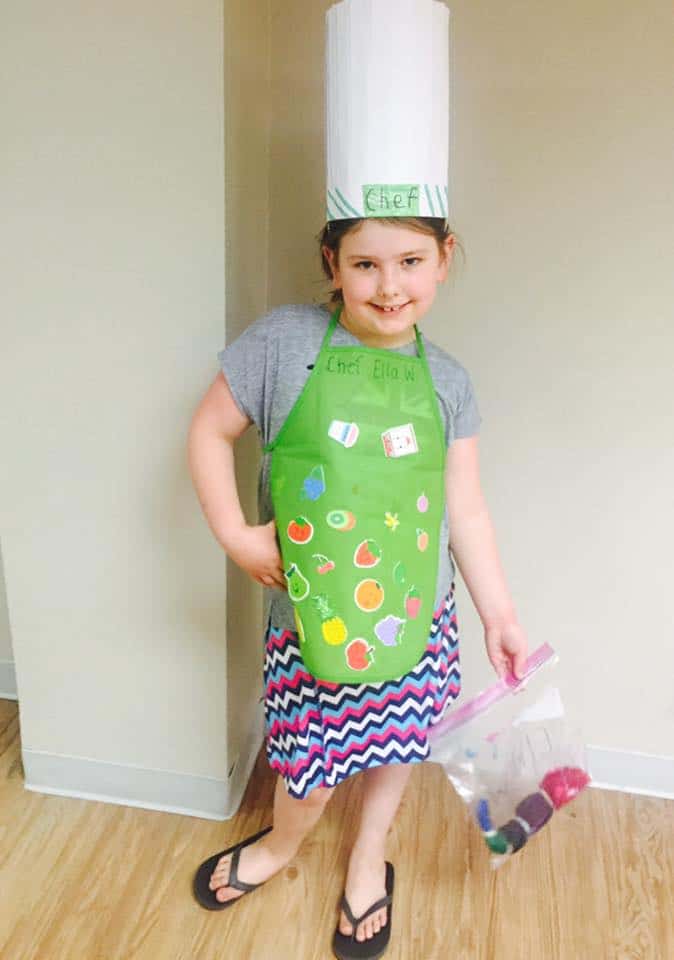 WHAT YOU'LL GET OUT OF LITTLE COOKS READING BOOKS
Using our site to cook with kids helps:
Understand that kids are plenty sophisticated to eat "real food."
Realize that most kids have amazing palates.
Practice important life skills with your child like cooking, nutrition, and cleaning.
Improve reading skills or help to create an interest in reading.
Practice important academic skills like math and reading in a fun way.
Foster creativity in your child.
Introduce you to fun and interesting books.
Create a dialogue with your child.
Spend quality time with your child.
Have fun!
HOW LITTLE COOKS READING BOOKS GOT STARTED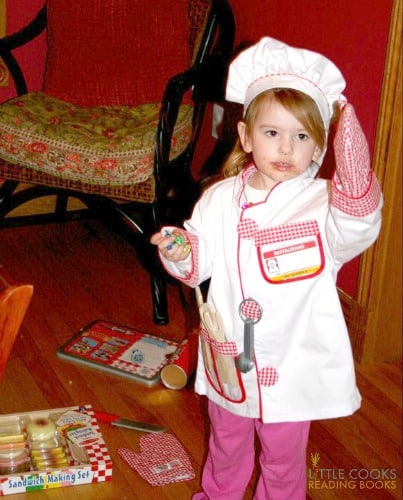 At around 18 months old, my daughter started showing an interest in being in the kitchen with me and cooking.
So, I started giving her "cooking" chores and allowing her to help.
But, once she got to reading age, she really didn't show an interest in learning to read.
She liked books and being read to, but really had no interest in reading herself.
It was then that I decided to pair up her interest in cooking with books.
And, we started reading books together and thinking up simple, fun recipes that would pair up with the stories.
Today, my kid loves to read and still loves to cook and create her own food concoctions and recipes. We regularly add cooking to our homeschool schedule and look for great books to pair up with theme recipes!
ABOUT HOME SCHOOL
As of 2020, we have been homeschooling over 9 years . . . and still cooking as part of our learning!
My daughter is now 13 years old.
You may have visited us on our home school site, HomeschoolSuperFreak.com.
I started that site in 2017 to share my (then) 15 years of experience in education and what I had learned (thus far) about homeschooling and to serve as a place of support for fellow homeschoolers.
It quickly grew into a popular site with over 12,000 engaged and active followers/subscribers. (AND, SO MANY MORE TODAY!)
We'd love to see you over there, too!
JOIN LITTLE COOKS READING BOOKS ON SOCIAL MEDIA
Join us on:
Want to work with us, have us create a recipe for your product, or have your book featured on Little Cooks Reading Books?