Need July 4th food ideas for your summer cookout, Independence Day party, or family gathering, or wondering what do you serve at a Fourth of July party or picnic? Try these super simple recipes, patriotic food ideas, and red white and blue food themes for kids and adults!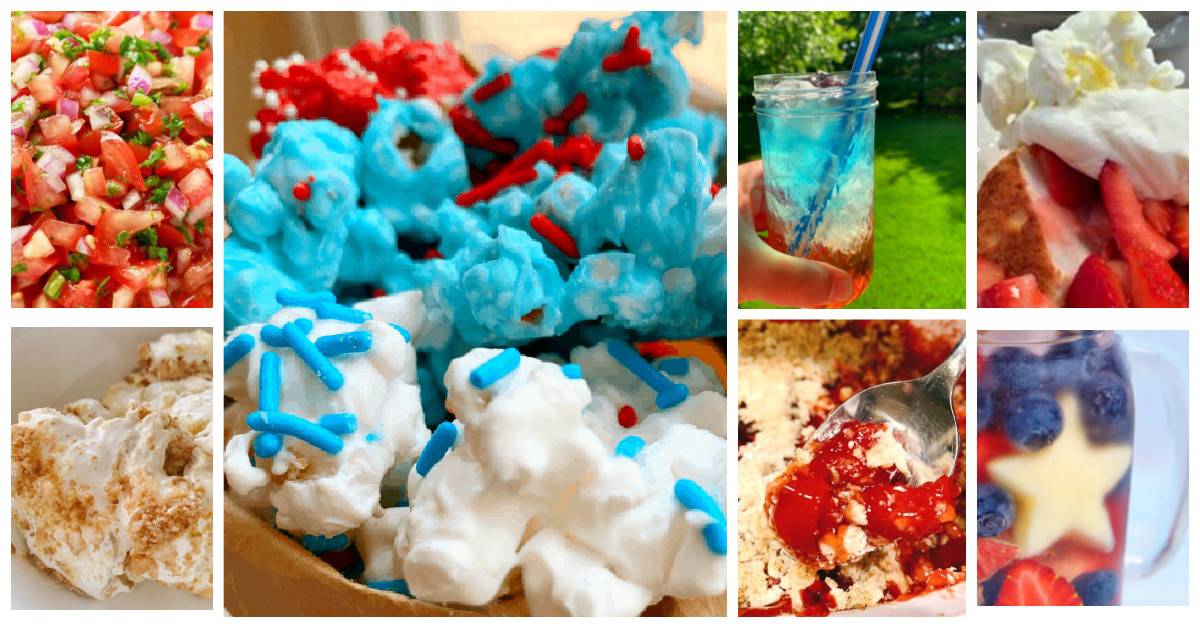 Easy July 4th Food Ideas
What is a traditional 4th of July meal?
Traditional 4th of July meals vary by region in the United States, but are usually American picnic or cookout foods on the grill (hamburgers, chicken, hotdogs). July Fourth food also includes picnic foods, and red, white, and blue recipes to honor the day. There are plenty of cool drinks and also chilled fruit to combat any heat of the summer.
What do you eat on the 4th of July?
15 Traditional July 4th Foods:
Hotdogs
Hamburgers
Barbecue grilled chicken
Ice cream
Grilled corn on the cob
Potato salad
Pasta salads
Fruit salad
Coleslaw
Banana pudding
Sun tea
Lemonade
Watermelon
Red, white, and blue foods (for an all-American cookout)
The most popular 4th of July food items are easy recipes for a pitch-in picnic or 4th of July finger foods.
YOU MAY ALSO LIKE: What is Independence Day? July 4th Activities, Lessons, Games for Kids
What do I need for a 4th of July picnic?
If you are hosting a 4th of July picnic you'll need fun patriotic decorations and red, white, and blue decorations like:
Red, white, and blue streamers or balloons
Red white blue dishes, glasses, and utensils
Small American flags (grab a pack like this that you can use for decorating and to give to attendees)
Fun patriotic sprinkles for desserts
Tables
Plenty of seating and even fun July 4th blankets spread on the ground
Outdoor yard games (we love this one for all ages!)
Patriotic playlist (or a grill and chill playlist for music)
Tents or umbrellas
Sparklers
Food Ideas for 4th of July
July Fourth Books for Kids
Hope you enjoy these July 4th food ideas!