Need Day Of The Dead party food ideas or fun Dia De Los Muertos recipes for Day of Dead parties, learning about Day of Dead with kids, or to go with fall kids activities? These fun Mexican recipes are a mix of traditional holiday dishes and Mexican-themed dishes inspired by the culture and holiday celebration.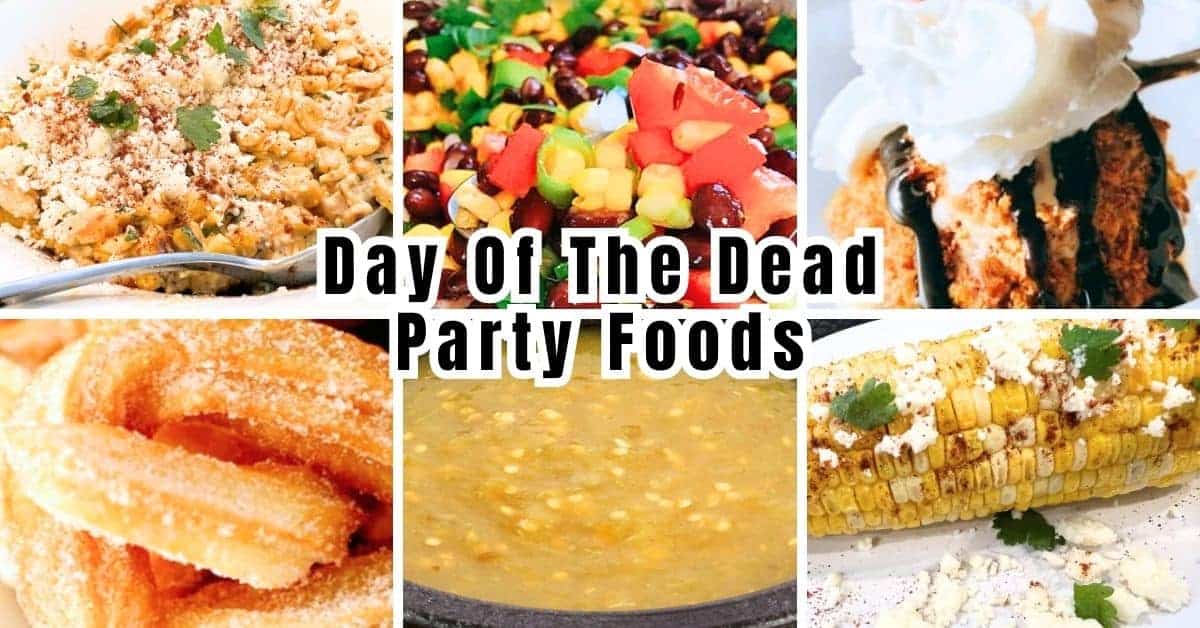 Best Day Of The Dead Party Food Ideas
Whether you need day of the dead dinner recipes or fun Dia De Los Muertos snacks for kids, you'll find something on this fun list of food for the holiday to celebrate and honor with Mexican Day Of The Dead food recipes! Don't miss the printable recipe card links below!
What foods do they eat on the Day of the Dead?
Traditional Day Of The Dead Food Recipes:
Pan de Muerto: A sweet, round bread often decorated with bone-shaped pieces on top, symbolizing the circle of life and death.
Sugar Skulls (Calaveras de Azúcar): Decorative skull-shaped candies made from sugar, often personalized with the names of the deceased. It's fun to make your own traditional sugar skulls as part of the Day of the Dead food tradition.
Tamales: Corn dough filled with various fillings like meat, cheese, or vegetables, wrapped in corn husks and steamed.
Mole: Mole negro is a rich sauce made from ingredients like chocolate, chilies, and spices, usually served over meats.
Atole: Also called Mexican Hot Chocoate, this drink is a warm, thick, corn-based drink flavored with cinnamon, vanilla, and sometimes chocolate.
Pozole: A hearty soup or stew made with hominy (dried corn), pork or chicken, and seasoned with various spices.
Tamales de Cazuela: Similar to regular tamales, but larger and cooked in a pot rather than wrapped in husks.
Candied Pumpkin (Calabaza en Tacha): Pumpkin slices or chunks cooked in a sweet syrup made with brown sugar and cinnamon.
Aguas Frescas: Refreshing fruit-based drinks, such as horchata (rice-based), jamaica (hibiscus flower), or tamarindo (tamarind).
Capirotada: Mexican bread pudding with bread, cheese, nuts, and dried fruits and then drizzled with a sweet syrup.
Champurrado: A thick, chocolate-based drink made with masa harina (corn dough), chocolate, and spices like cinnamon. It's similar to hot chocolate but this Mexican hot chocolate has a distinct texture.
Carnitas: Slow-cooked and tender pieces of pork, often served with tortillas, salsa, and toppings.
Empanadas: Sweet or savory pastries filled with ingredients like pumpkin, sweet potatoes, meat, or cheese.
Quesadillas: These can be simple folded tortillas with melted cheese or filled with meats and other ingredients.
Sopes: Thick cornmeal cakes with raised edges, topped with beans, cheese, salsa, and other toppings.
Guacamole: A creamy avocado dip often made with tomatoes, onions, cilantro, and lime juice.
Churros: Fried dough pastries coated in sugar and cinnamon, often enjoyed as a sweet treat.
Dulce de Leche: A Latin American dessert with caramel-like filling and often used as a topping for bread or desserts.
Fresh Fruit: Various fresh fruits, particularly those in season, are often included on ofrendas as offerings to the deceased at the Day of the Dead altar.
KEEP SCROLLING for the Mexican recipes and more Dia De Los Muertos celebration food ideas! We've included some traditional foods as well as family favorite foods of Mexican cuisine for this party theme and your día de los muertos celebrations!
Affiliate links are used on this site. As an Amazon Associate I earn from qualifying purchases. Read more in our DISCLOSURE.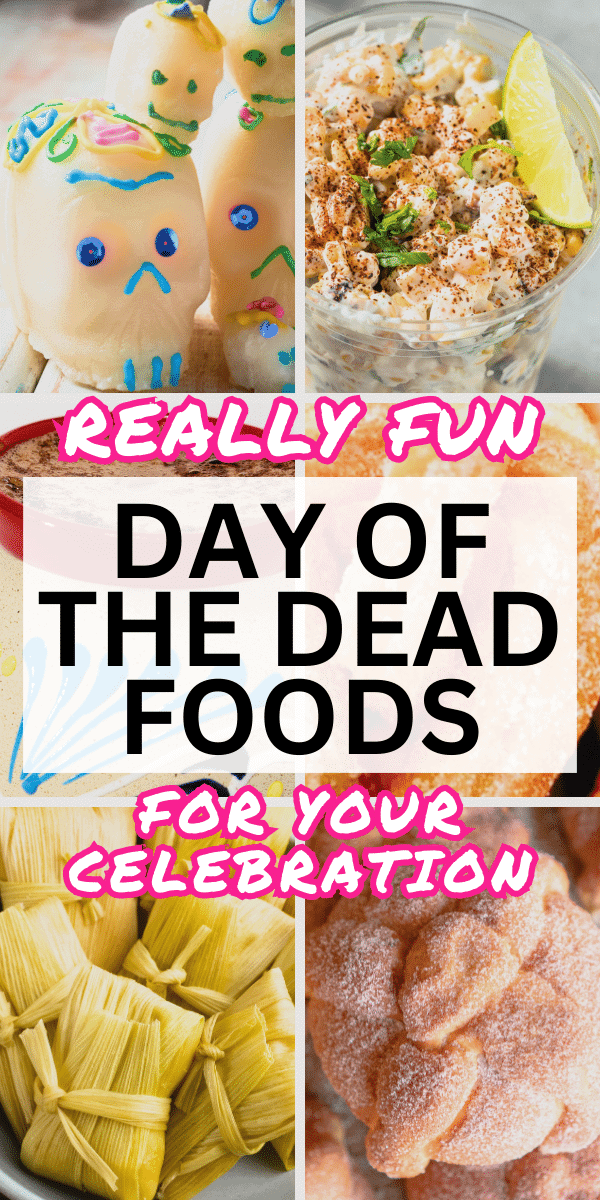 What desserts do people eat for Day of the Dead?
Fresh fruit
Pan de Muerto (with designs on top of the loaf)
Sugar Skulls
Candied Pumpkin
Mexican Rice Pudding (Arroz con Leche)
Syrup Sweet Potatoes (Dulce de Camote)
Marzipan Fruits / Candies
Day of the Dead Cookies
Caramel flan
CHECK OUT THESE DAY OF DEAD IDEAS FOR KIDS:
Day of the Dead Activities for Kids: Understanding Dia de los Muertos History Traditions
Free Day Of The Dead Coloring Pages with Spanish Flashcards (Dia de los Muertos Printables)
Best Encanto Theme Party For Kids Ideas
What do you eat for breakfast on the Day of the Dead?
Sweet Bread (Pan Dulce): Just like pan de muerto, various types of sweet bread, such as conchas (shell-shaped bread), cuernos (horn-shaped bread), and orejas (palmier-like pastries), can be enjoyed as part of a festive breakfast.
Hot Chocolate or Atole: Starting the day with a warm cup of hot chocolate or atole can be comforting. These beverages are often paired with sweet bread and make for a cozy morning treat.
Tamales: While tamales are commonly associated with lunch or dinner, they can also be enjoyed for breakfast. Tamales filled with sweet ingredients like fruits or chocolate are sometimes served as a morning option.
Fruit: Fresh fruit is a simple and nutritious option. Including fruits like oranges, bananas, and apples on the breakfast table can symbolize the sweetness of life and provide a refreshing start to the day.
Eggs: Scrambled or fried eggs with a side of tortillas or toast can be a hearty and satisfying breakfast option.
Champurrado: This thick, chocolate-based drink made with masa harina and spices can also be served as a breakfast beverage, providing warmth and sustenance.
Mexican Breakfast Casserole: Some families might prepare a savory casserole made with ingredients like eggs, tortillas, cheese, and vegetables. This type of dish can be a filling and delicious way to start the day.
Quesadillas: Breakfast quesadillas filled with cheese, mushrooms, chorizo, or other fillings can be a tasty and satisfying choice.
Chilaquiles: This dish involves tortilla chips that are lightly fried, then simmered in a sauce (such as salsa or mole) until they soften. They're often topped with cheese, sour cream, and sometimes eggs.
Fruit Smoothies: While not a traditional Mexican breakfast, fresh fruit is a big part of a Dia De Los Muertos celebration. So, fruit smoothies made with fresh fruits and yogurt can be a refreshing and convenient option. (Try our peach smoothie recipe!)
Easy Day Of The Dead Food Ideas (Dia De Muertos Recipes)
Add these to your fun Day Of The Dead recipes for a Dia De Los Muertos celebration! Some of these are traditional Day of the Dead food and drinks and others are great party foods to go with this party theme!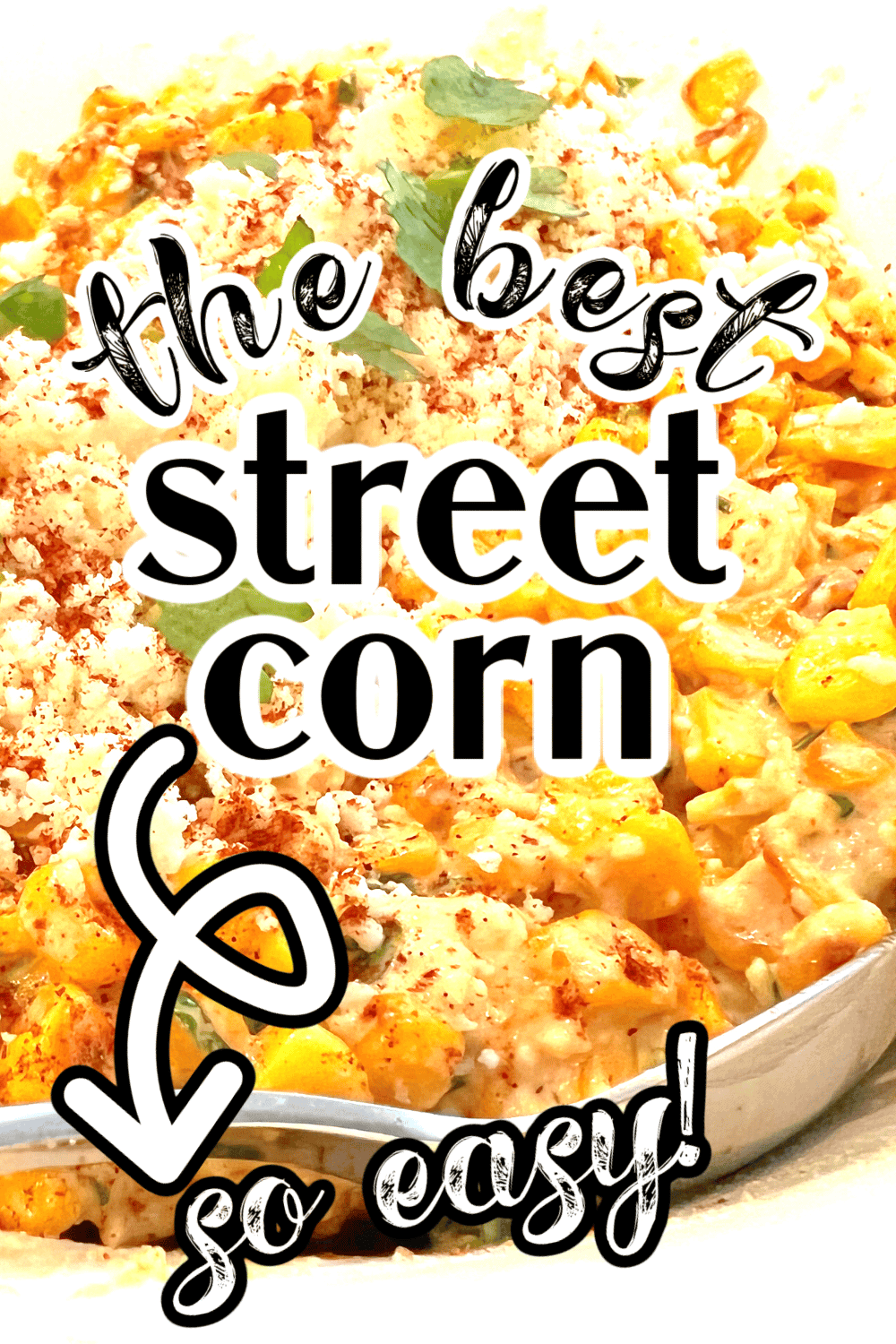 Esquites (Mexican Corn In A Cup)
Esquites is a flavorful Mexican street food and traditional Mexican recipe served in a cup (usually).
Corn kernels are roasted and topped with spices, mayo, cheese, and lime—bursting with tangy and savory goodness!
This is a family favorite recipe at our house all year!
Get The Recipe For Mexican Street Corn Off the Cob (Esquites)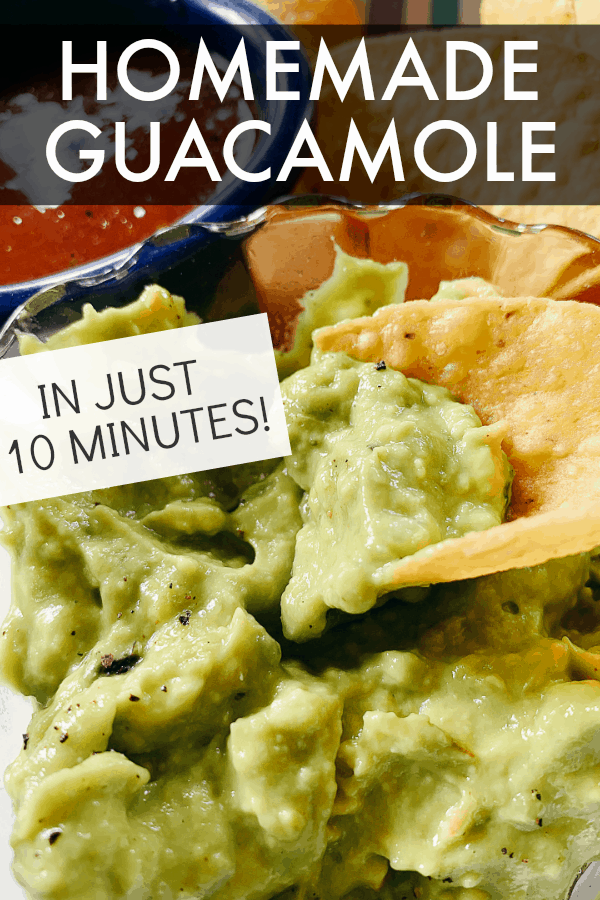 Guacamole Recipe
Ripe avocados mashed to creamy perfection, blended with zesty lime juice, diced tomatoes, red onions for a mild bite, fresh cilantro, and a pinch of salt.
This homemade Mexican dip is perfect for dipping tortilla chips or you can even use it as a topping for your favorite Mexican dishes!
Get the Recipe for Homemade Guacamole

Homemade Pico De Gallo (Salsa Fresca)
Elevate your taste buds with homemade Pico de Gallo—a vibrant medley of diced ripe tomatoes, crisp onions, zesty jalapeños, and aromatic cilantro. Tossed with tangy lime juice and a pinch of salt, this fresh salsa bursts with flavors and textures.
Whether as a topping for tacos, a dip for tortilla chips, or a refreshing side, this simple and colorful condiment adds a burst of authenticity to your meals and, in my opinion, is way better than regular salsa!
Get the Easy Homemade Pico de Gallo Recipe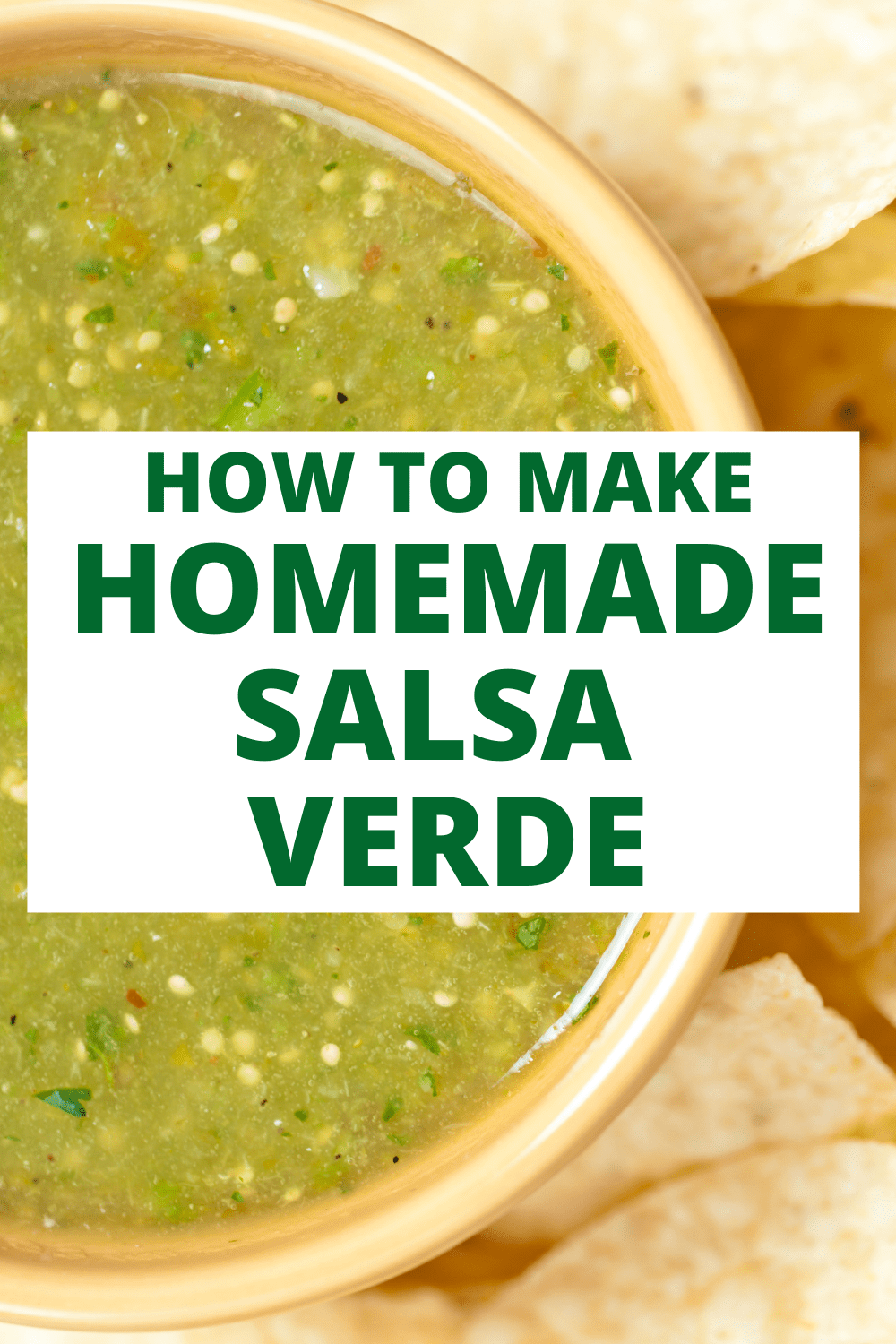 Salsa Verde (Green Salsa)
Salsa Verde, is a vibrant green Mexican salsa made. of roasted tomatillos, fiery green chilies, onions, and fresh cilantro.
The result is a salsa with a hint of smokiness and a taste that is way different than regular red salsa.
You can use it drizzled over tacos, enchiladas, or as a dip with tortilla chips.
Get the Recipe For Salsa Verde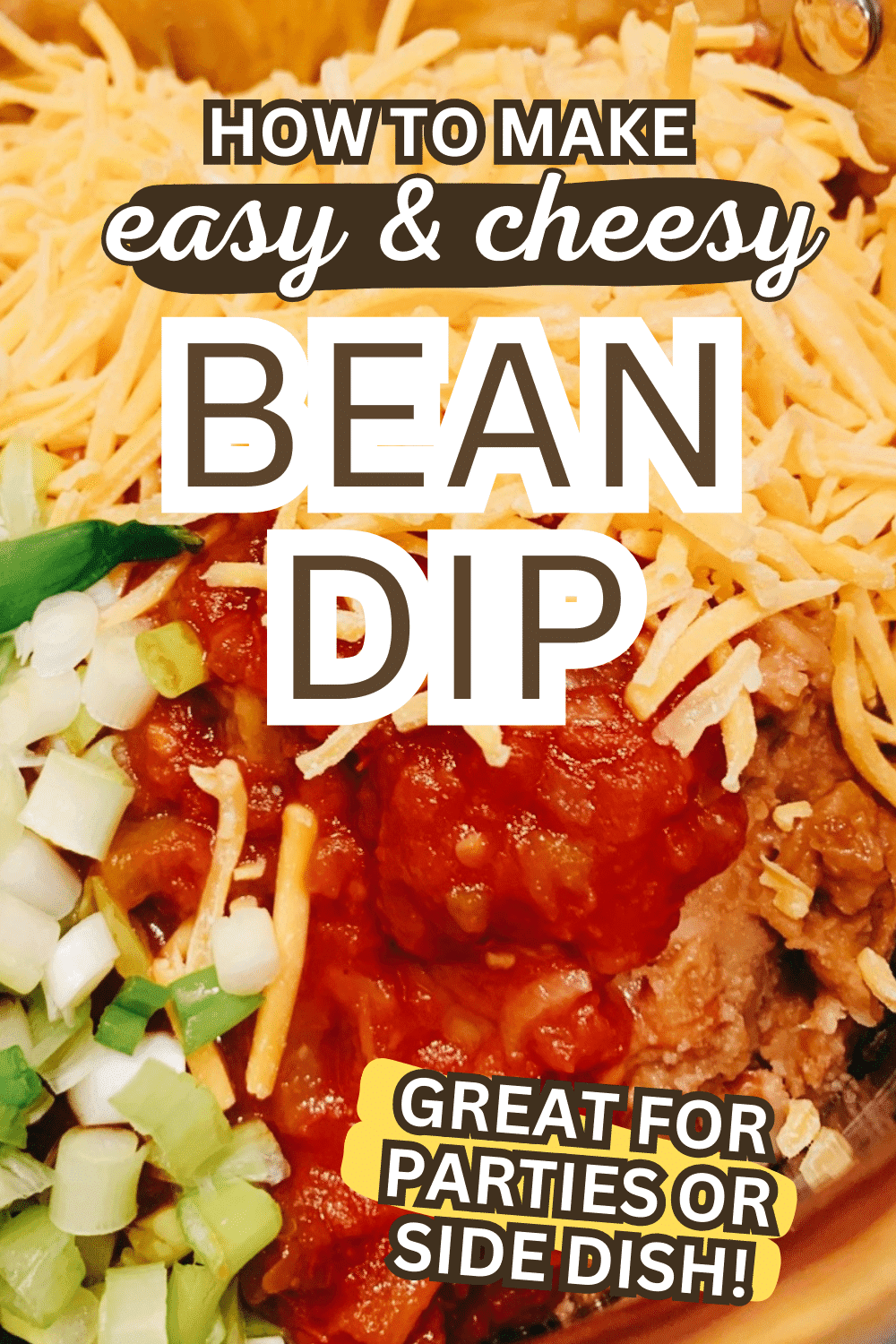 Refried Beans
I like to call these cheater refried beans because it's so quick and easy.
Traditional refried beans are usually made from pinto beans gently cooked until tender, then sautéed with onions, garlic, and a maybe some cumin.
I make this recipe with easy pantry ingredients and whip it up in a few minutes. This is a favorite recipe at our house for Mexican food night!
Get the Easy Recipe For Refried Bean Dip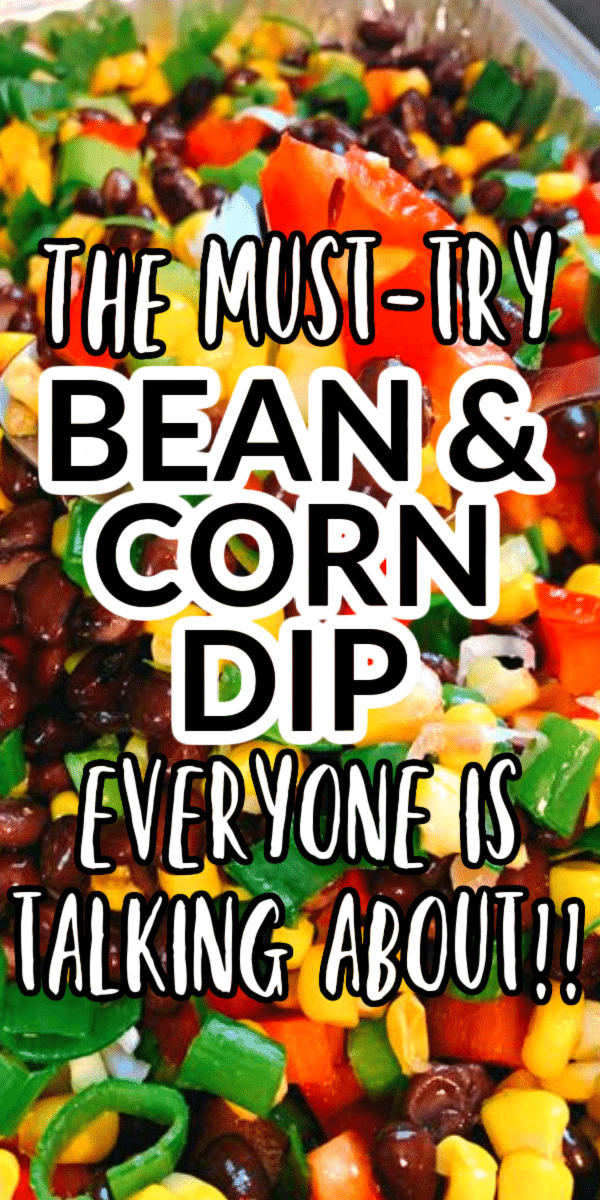 Black Bean And Corn Salad
This Mexican salad with corn and black beans is one of those recipes that everyone loves for party foods and at our Southern family gatherings!
This flavorful black bean and corn salad goes by many names — black bean salad, zesty Mexican bean salad, black bean and corn salad with avocado, black bean corn salsa, or even a version of Cowboy caviar dip and more!
Get the Recipe for Black Bean and Corn Salad (Easy Corn and Bean Salsa Dip)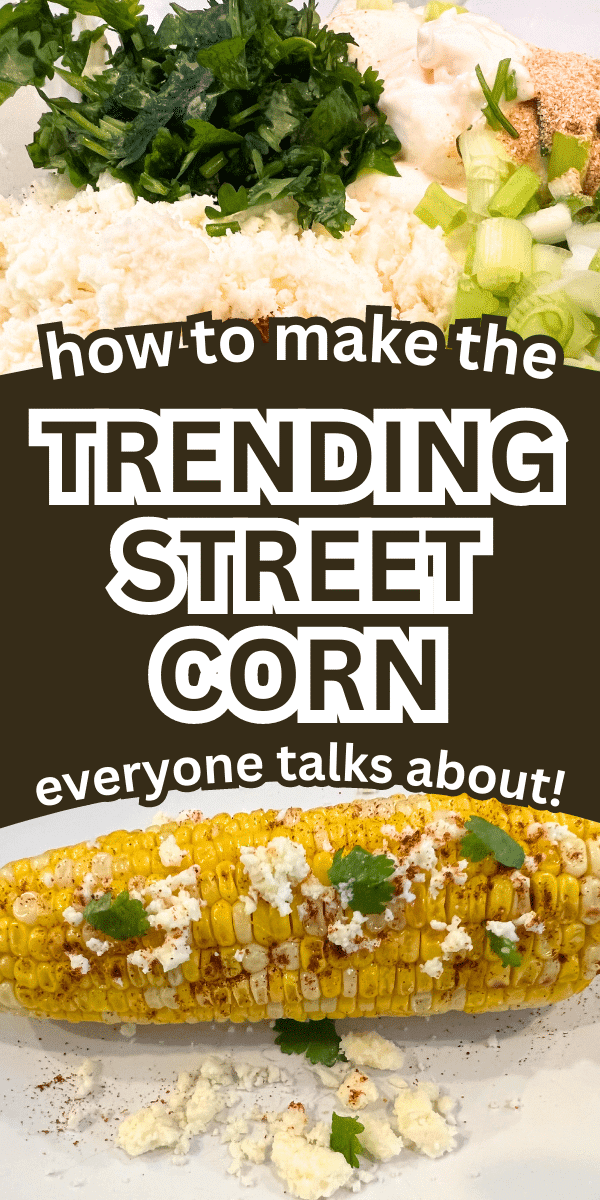 Elotes (Mexican Street Corn On Cob)
Everyone loves this grilled Mexican street corn on the cob when we make it!
This cob corn is slathered with creamy mayo, tangy lime juice, crumbled cheese, and chili powder for a little savory and a little spicy taste that captures the essence of vibrant street food culture!
Get the Corn On The Cob Mexican Style Recipe (Elotes)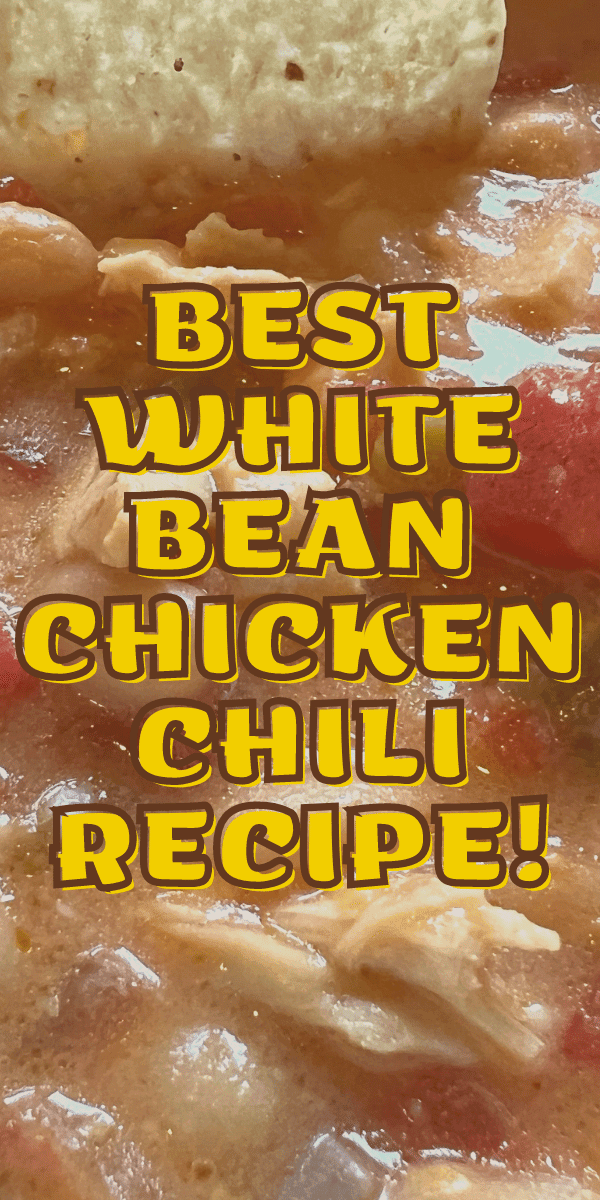 White Bean Chicken Chili
While not necessarily a Day of Dead recipe, this is still a great Mexican-inspired soup to include with your Day of the Dead dinner or for a Dia De Los Muertos party food.
It's kind of like a spicy tortilla soup with beans. It's a perfect addition for this special holiday.
Get the Recipe for White Bean Chicken Chili Made With Salsa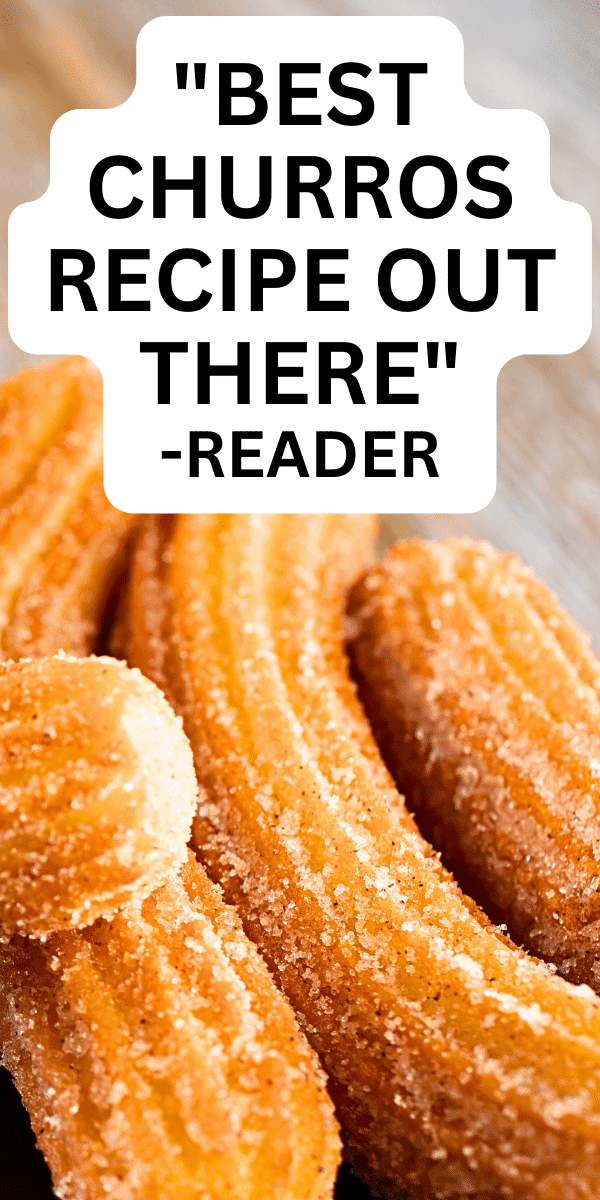 Homemade Churros
Celebrate Day of the Dead with homemade churros, golden and crisp on the outside, tender inside.
Coated in cinnamon sugar, these warm Dia de los Muertos treats are perfect for your festive dessert table.
Get The Homemade Churro Recipe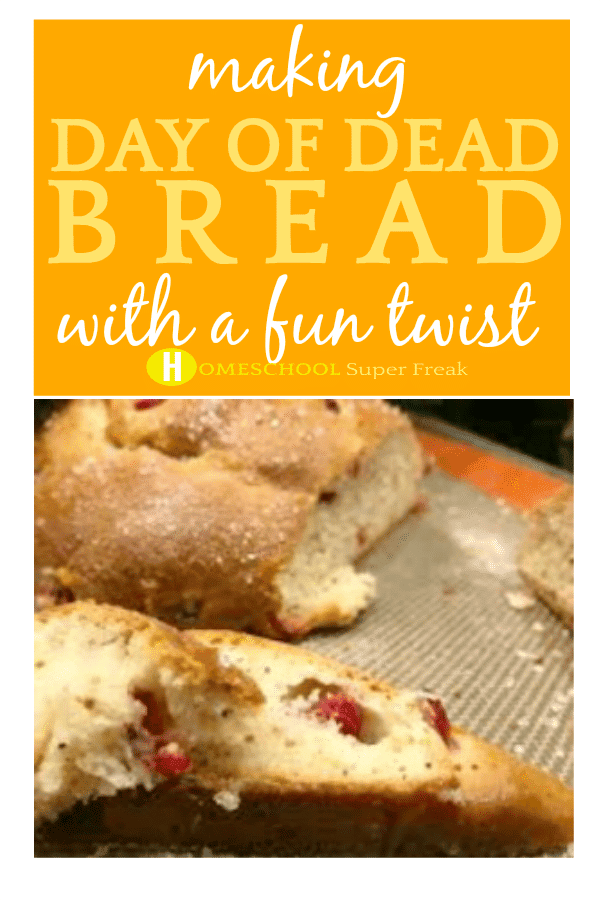 Pan de Muerto
Pan de Muerto, translated as "Bread of the Dead," is a traditional Mexican sweet bread that holds deep significance during the Day of the Dead celebrations.
This round loaf of bread is often elaborately decorated with bone-shaped pieces on top, symbolizing the circle of life and death.
Making it is a process, but during the breaks (of allowing the bread to rise, etc.), read Day of the Dead children's books with your kids!
GET THE PAN DE MUERTO DAY OF THE DEAD BREAD RECIPE
Mexican Fried Ice Cream
Elevate Day of the Dead festivities with a twist—homemade Mexican fried ice cream.
Crispy, cinnamon-coated exterior encases creamy vanilla ice cream, echoing the Mexican holiday and blend of tradition and creativity.
This is a yummy treat for your celebratory spread that you've probably had at a Mexican restaurant in the U.S.
Get the Recipe For Fried Ice Cream
ALSO CHECK OUT MORE FALL FUN FOR KIDS: Fall Apple Bar Ideas (Easy Caramel Apples Charcuterie Board)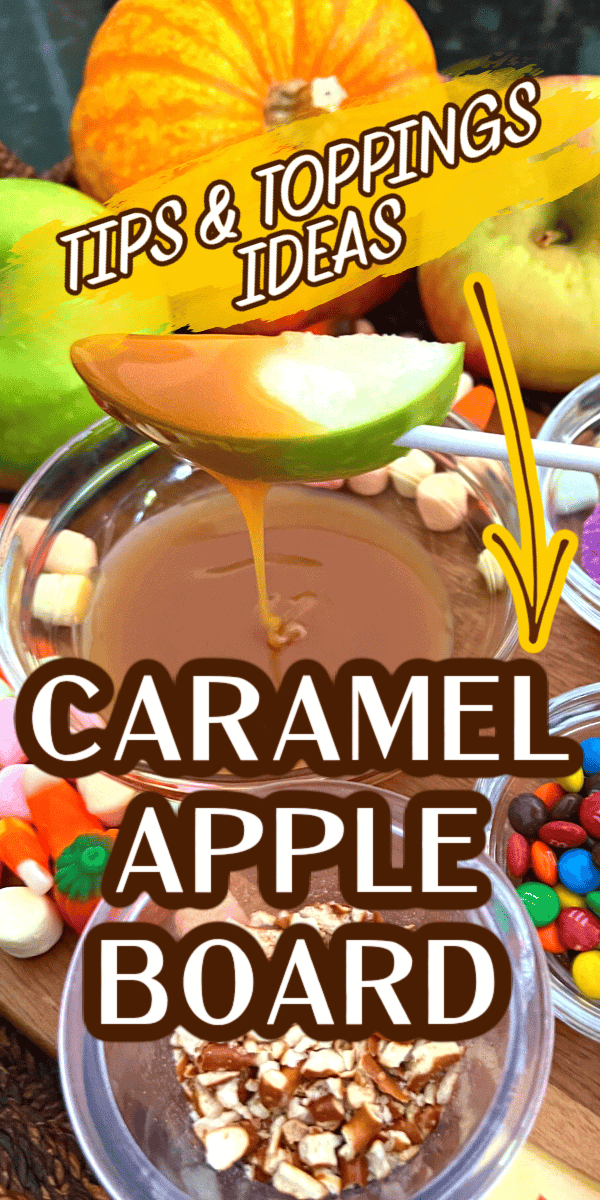 Enjoy your day of the dead food & drink and dia de los muertos celebration!
Do you have favorite Day Of The Dead party food ideas? Let us know!
LOOKING FOR FUN COOKING PRINTABLES FOR KIDS?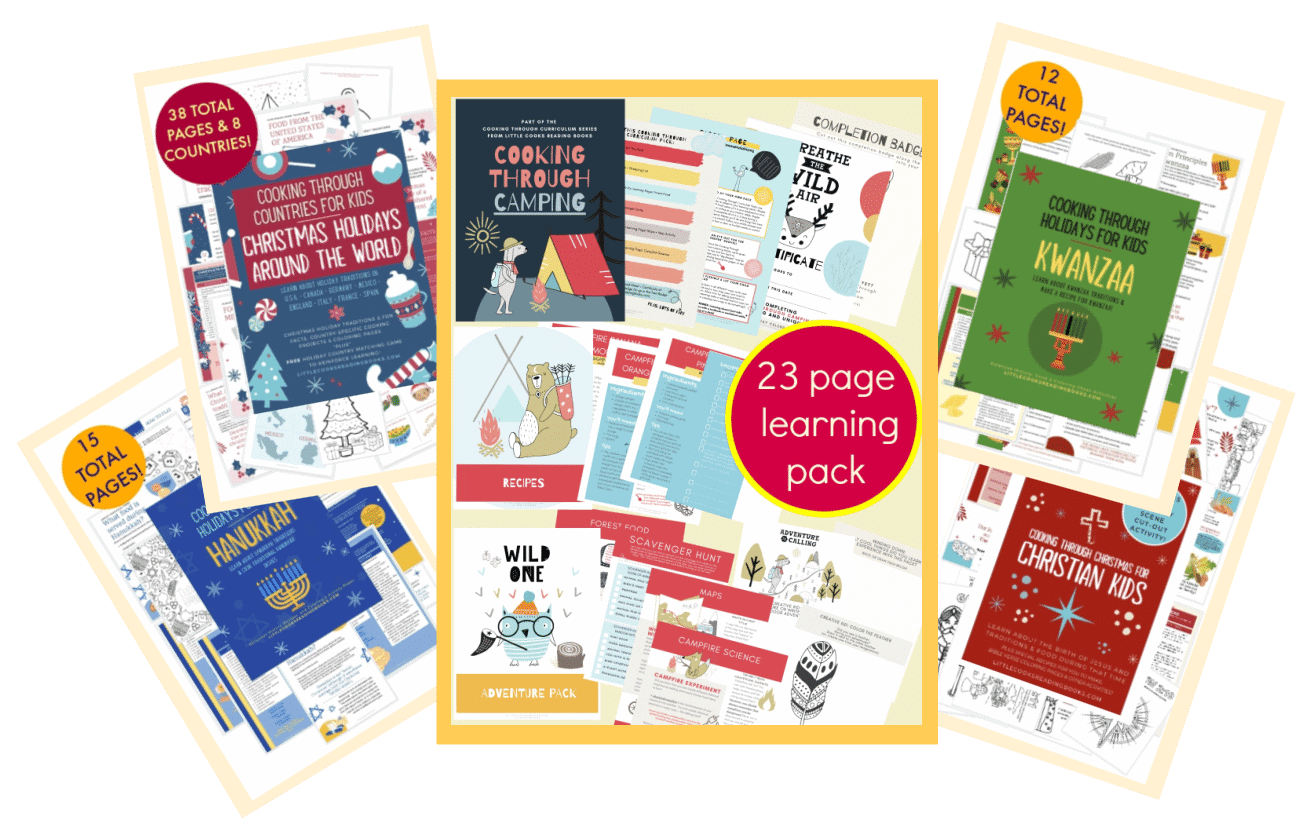 As an Amazon Associate I earn from qualifying purchases. Please refer to our
DISCLOSURE
.