This black bean and corn salad recipe goes by many names: black bean salad, Mexican bean salad, black bean and corn salad with avocado, or even a version of Cowboy caviar. It's a healthy recipe that is a perfect easy salad, homemade salsa or one of the fast recipes for summer salads!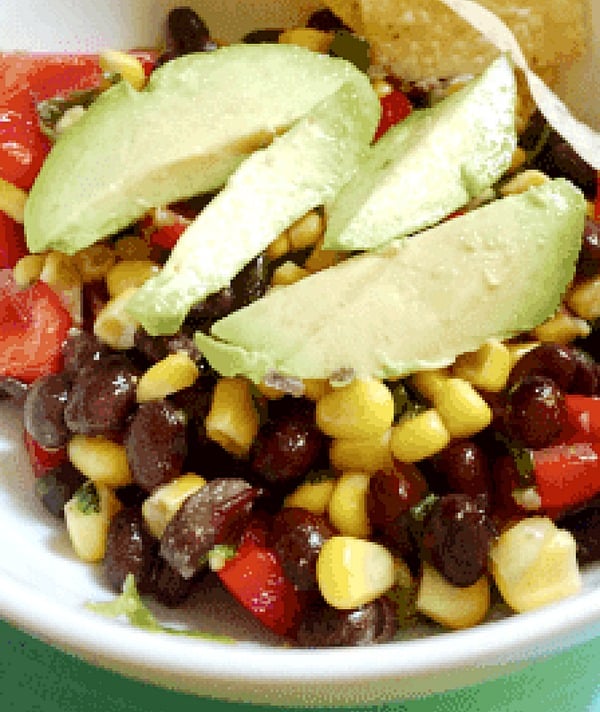 This flavorful black bean and corn salad goes by many names. It is also called:
Black bean corn avocado salad
Black bean and corn salsa
Mexican bean salad
Cowboy salsa
Cowboy caviar
I have also heard it called black bean, corn, avocado salad because many people (including us) add some fresh slices of avocado to the top before serving.
Some people may also call it Cowboy Salsa or Cowboy Caviar, but those recipes are actually a little different than this Black Bean and Corn Salad.
Affiliate links are used on this site. As an Amazon Associate I earn from qualifying purchases. Read more in our DISCLOSURE.
The Cowboy Salsa has multiple types of beans (along with the corn and some other things).
Whatever you call it, this recipe happens to be one of my daughter's favorites, so she wanted to pair it up with a children's book for a cooking with books project!
Before you (or the kids) are all like, "Blech! Bean salad recipe!" Just TRY IT! You won't be disappointed!

How To Make Black Bean and Corn Salad
Making black bean and corn salad is super simple, so even your youngest chefs can help out with it!
It consists of adding black beans and corn to a bowl.
Then, you add chopped red bell peppers, minced garlic, chopped green onions, and cilantro (optional).
Lastly, you make a light "dressing" using olive oil, cayenne pepper, fresh squeezed lime juice, and olive oil.
Toss.
Top with avocado and serve immediately.
So simple, right?
Secret Recipe Tip
If you're in "corn season," then definitely use fresh ears of corn for this recipe!
Sometimes I like to leave my fresh corn on the cob uncooked when I'm adding it to a salad or salsa like this.
It preserves the sweet, crisp flavor of the kernels.
However, if you are using fresh corn on the cob, you can use it cooked or uncooked for this black bean and corn salsa recipe.
It's up to you!
This is our go-to summer salad recipe (especially a summer salad with corn when it is at its peak!).
You'll thank me if you add this to your easy summer salad ideas!
This is one of those perfect recipes to make with kids!
For our cooking with books portion, here's what we did…
Black Bean and Corn Salad Paired with Ivy & Bean Books
We didn't want to pair this recipe with a book about beans.
Instead we want to introduce you to the Ivy & Bean books.
You see, just like corn and beans, Ivy and Bean couldn't be more different!
The books are fun and I thought it would be interesting to discuss the character Bean while making a bean salad and compare and contrast Ivy and Bean (to corn and beans).
(And, there are A LOT of discussion points from these books!)
From the author:
One of the big problems of being a kid is that your parents often try to make you play with people you don't really like.

My parents were forever trying to get me to like the kids of their friends.

These kids were often weird.

I didn't want to play with them.

It was a problem.

Ivy and Bean are very different: Bean is loud and wild and goofy.

She loves to be involved in games and poke her nose in other people's business.

Ivy is quiet and full of ideas.

She spends most of her time learning how to be a witch.

Each girl thinks the other one is weird.

Each girl thinks she could never be friends with the other.

But sometimes opposites can become the best of friends because they're opposites.
Listed Book Age Range: 7-9 years
• CHECK OUT WHY I DON'T PUT "READ AT YOUR LEVEL" RESTRICTIONS ON MY KID •
BLACK BEAN AND CORN SALAD RECIPE
Yield: 8
Black Bean and Corn Salad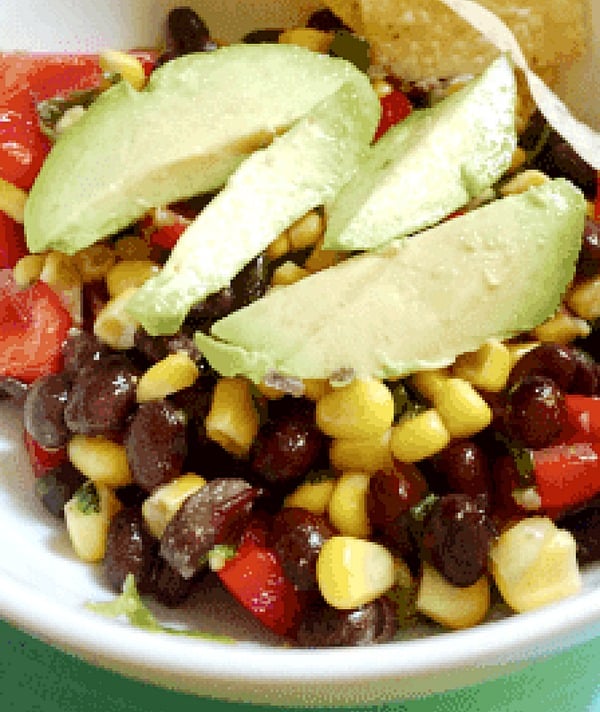 Some people like to eat this black bean and corn salad alone, but we like to eat it with tortilla chips or pita chips like a black bean and corn salsa. It's great either way!
Ingredients
2 Cans Black beans, (rinsed and drained)
2 Cans Sweet corn, (drained)
2 Red bell peppers, diced
2 Cloves Garlic, minced
2 Green onions, chopped
1/4 Cup Fresh Cilantro, chopped (optional)
2 Teaspoons Salt
1/4 Teaspoon Cayenne pepper
1/4 Cup Extra Virgin Olive Oil
2 Limes, juiced
2 Avocados , sliced
Instructions
In a large bowl, combine the black beans, corn, red peppers, garlic, onions and cilantro (optional).
In a small bowl, combine salt, cayenne pepper, olive oil, and lime juice. Whisk until combined.
Pour dressing over the salad mixture in the large bowl. Toss until coated.
Refrigerate until ready to eat.
Dish individual portions and top with sliced avocado slices immediately before serving.
Nutrition Information:
Yield:
8
Serving Size:
1
Amount Per Serving:
Calories:

234
Total Fat:

15g
Saturated Fat:

2g
Trans Fat:

0g
Unsaturated Fat:

12g
Cholesterol:

0mg
Sodium:

535mg
Carbohydrates:

23g
Fiber:

9g
Sugar:

3g
Protein:

6g
Nutrition information is estimated. Changes to the recipe and use of different brands may cause changes to the nutritional information to vary slightly from the ones provided here.
Let us know what you think about this black bean and corn salad!
LOOKING FOR FUN COOKING PRINTABLES FOR KIDS?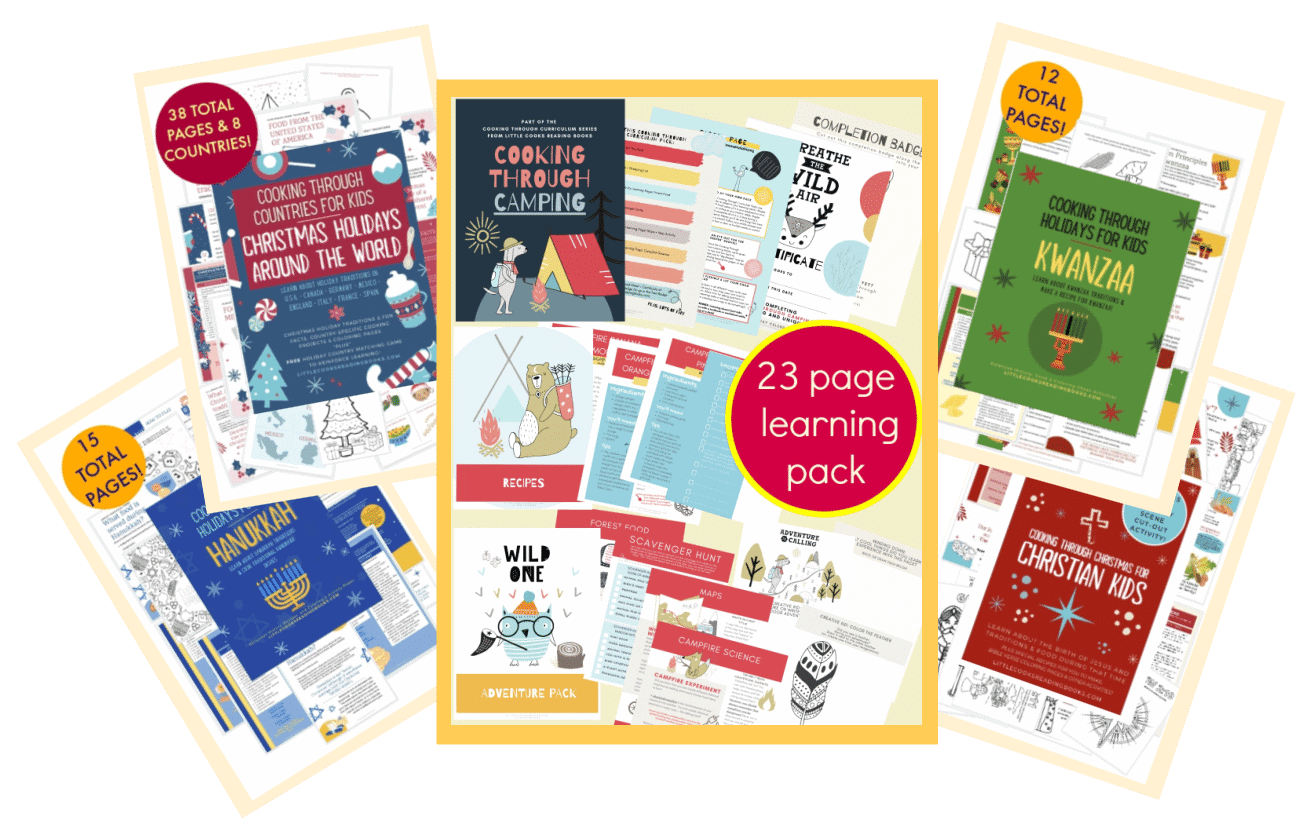 As an Amazon Associate I earn from qualifying purchases. Please refer to our
DISCLOSURE
.