Need Barbie inspired recipes for a pink Barbie party theme, Barbie movie watching party, or fun birthday party idea for the trendy Barbie fever going around? These fun pink foods are great for the Barbiecore trend – fun parties for kids and adults!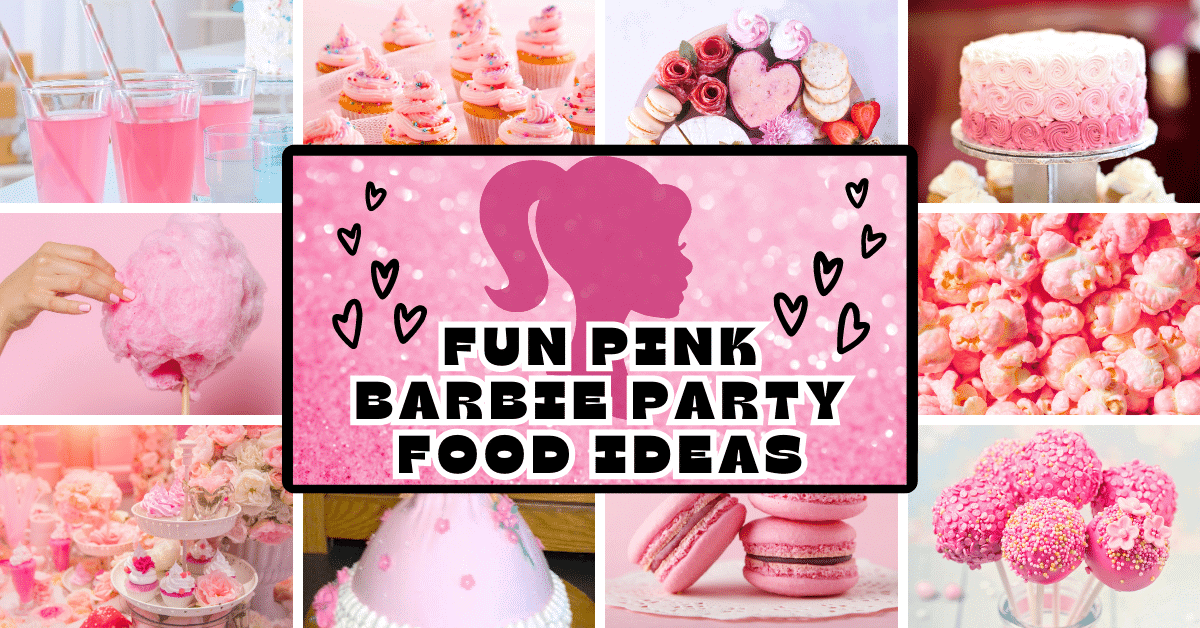 Best Ideas For Barbie Inspired Recipes For A Barbie-Themed Party
These food ideas are great for Barbie movie food recipes or even pink food for a hot pink birthday party! (These are even fun for Barbie themed party for adults and kids alike!)
Pink Barbie Themed Snacks and Recipe Ideas
Party Pink Food and Drink Ideas For Barbiecore Cuisine:
Pink lemonade
Barbie cookies
Pink bubblegum ice cream
Layered pink ice cream sundaes
Strawberry milk
Barbecuterie board / dessert board
Pink cake pops
Fresh strawberries dipped in pink colored chocolate
Cranberry juice mocktails (Barbie-themed cocktails / pink cocktails)
Pink chocolate dipped strawberries
Chocolate pink pretzel rods with Barbie sprinkles
Pink cotton candy ice cream milkshakes
White and Pink Macrons
Pink popcorn
Pink strawberry mousse
Frosted pink cupcakes with Barbie cupcake toppers
Strawberry pie or Strawberry cake
Barbie cake with a pink dress (see Barbie picture below of my own Barbie cake!)
KEEP SCROLLING for pictures of the Barbie party ideas and pink party foods! (Also scroll to the bottom, past the all-pink recipes, for the best Barbie party ideas ever!)
Affiliate links are used on this site. As an Amazon Associate I earn from qualifying purchases. Read more in our DISCLOSURE.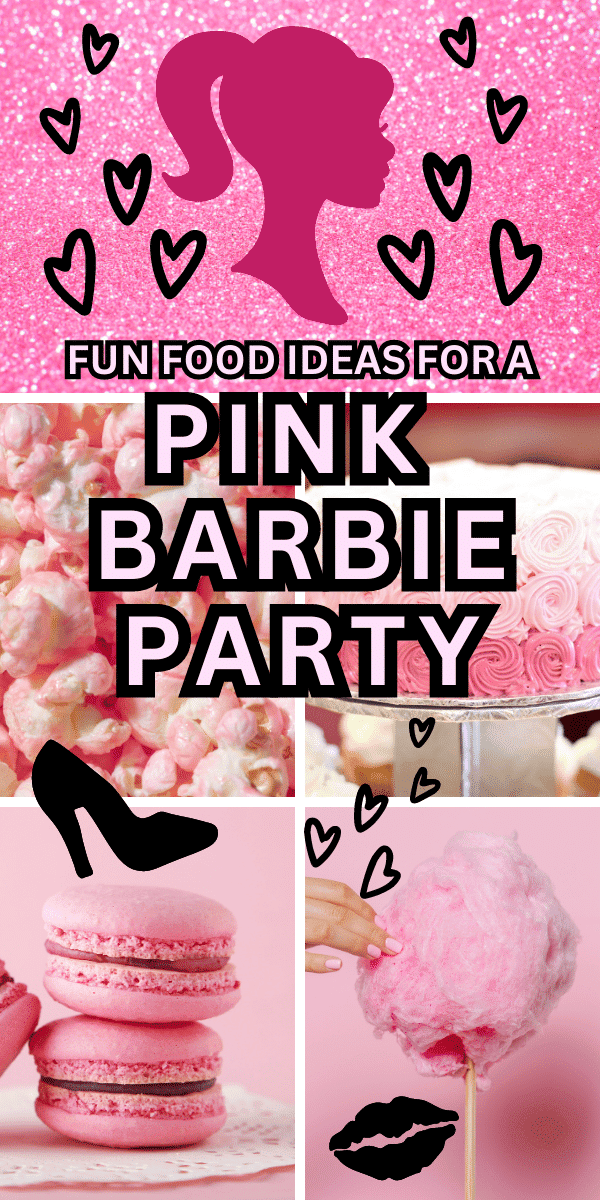 Pink Barbie Party Food Ideas and Ideas For Barbie Snacks
Ideas for Barbie Food Recipes
Whether you're wondering how to host a Barbie themed dinner or you want some fun pink snacks, movie watching foods for celebration of the movie, or pink desserts for parties, you'll find something on this food list of Barbiecore cuisine to meet any party Barbie aesthetic (even a adult Barbie-themed brunch at your own Barbie's dream house!).
PRO PARTY TIP: Create your own Barbie world by decorating with images of the iconic doll and even real Barbies all around your party!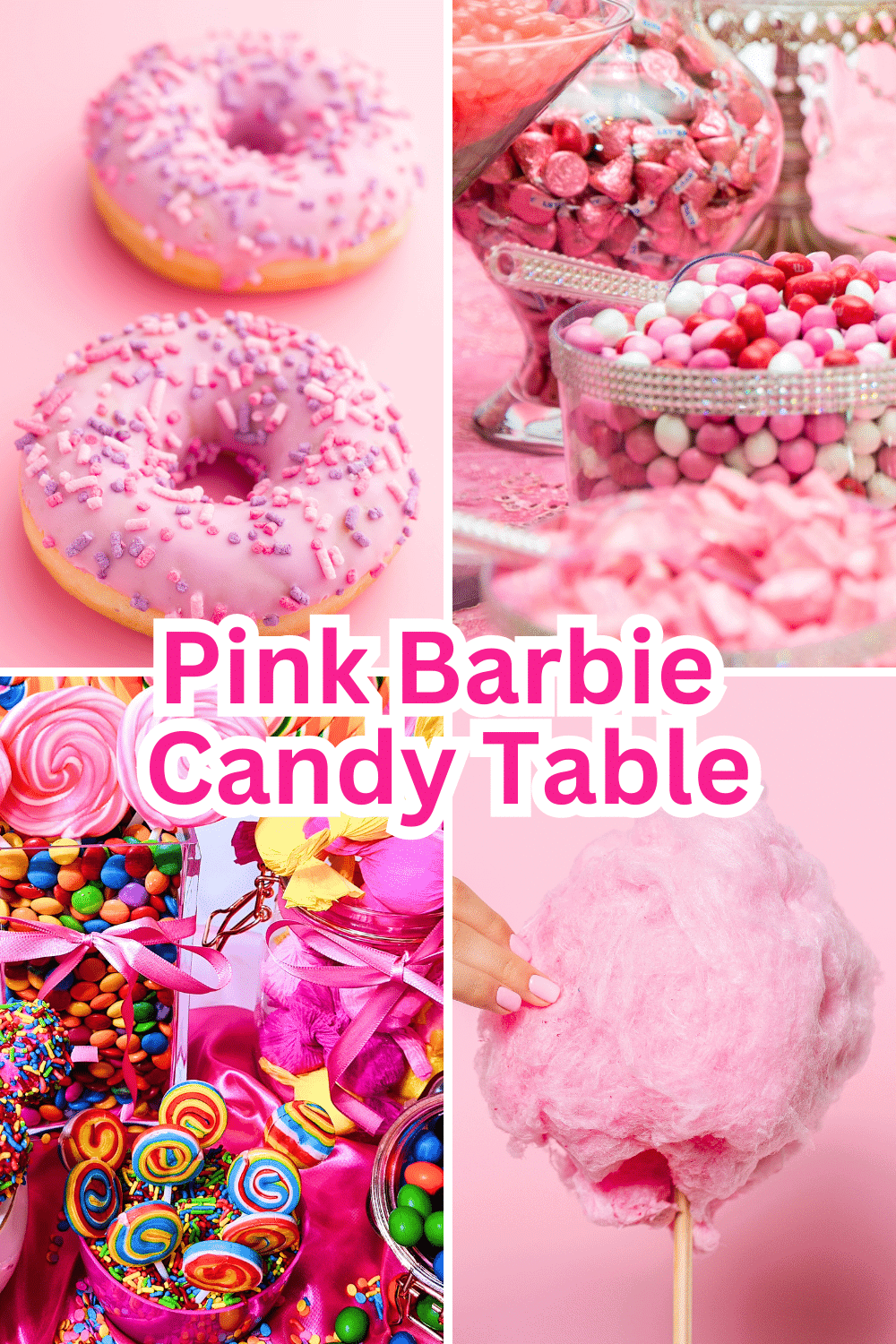 Pink Candy Bar
Make a candy table with all pink candy (or pink and white candies). Decorate with Barbie dolls and random Barbie accessories around the table of your Barbie-themed treats.
What To Put On A Barbie Pink Candy Table:
Pink Cotton Candy
Pink Gummy Bears
White and Pink Marshmallows
Strawberry-flavored Lollipops
Pink Rock Candy
Pink Jelly Beans
Sprinkle pink donuts or donut holes
Pink M&M's
Pink Sour Belts (gummy tape)
Raspberry Gummies
Pink Bubblegum Balls
Pink Chocolate Covered Pretzels
Pink Jordan Almonds
Pink Sour Patch Kids
Pink Peppermint Swirls
Red and Pink Licorice Twists
Pink Fudge
Pink Fruit Chews
Pink Lemonade Taffy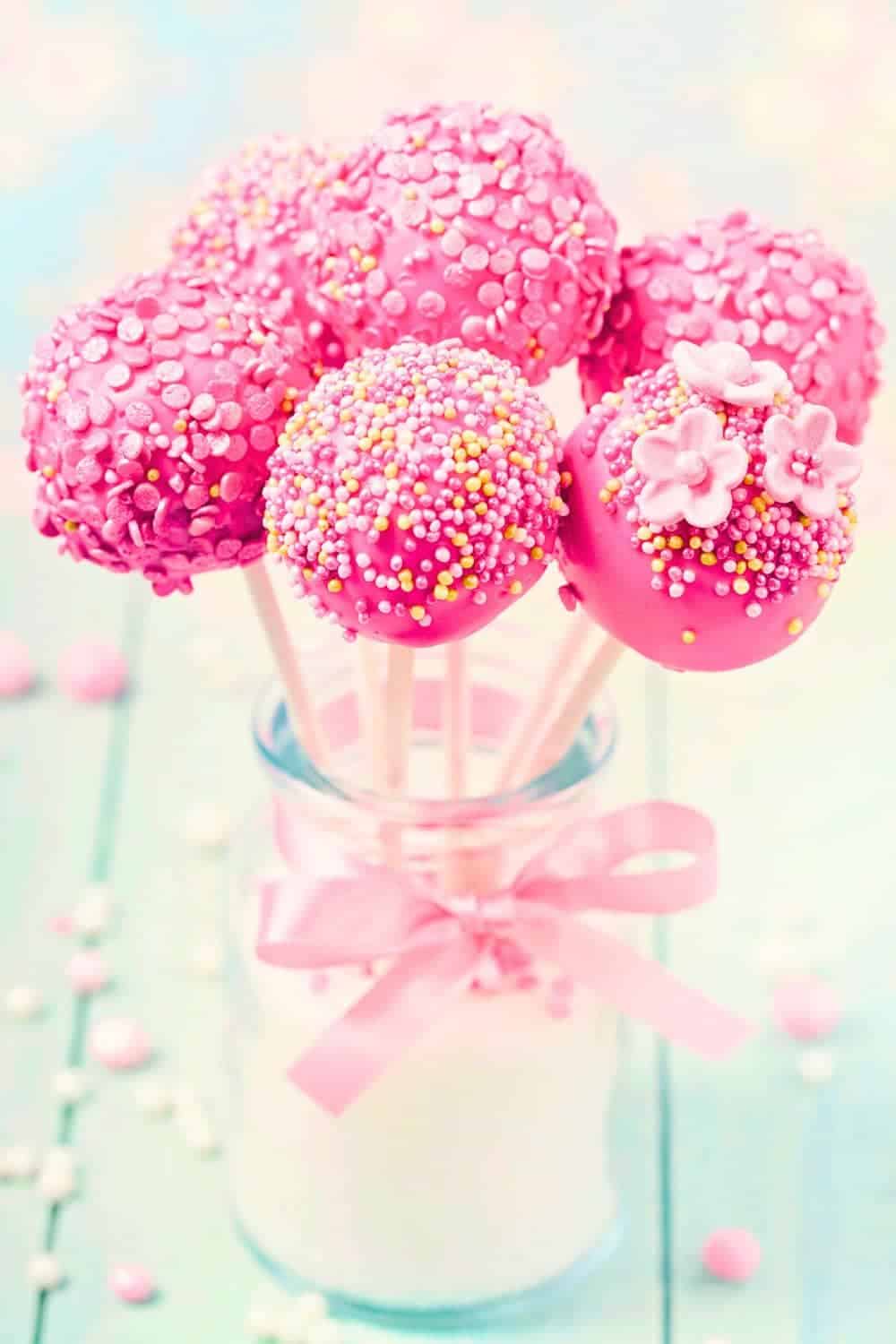 Barbie Pink Cake Pops
Cake pops are easy party foods that can be made ahead and store for a party. Use hot pink icing melts and pink sprinkles to stick with your Barbie theme here.
LEARN HOW TO MAKE CAKE POPS HERE (just switch up the icing color and toppings)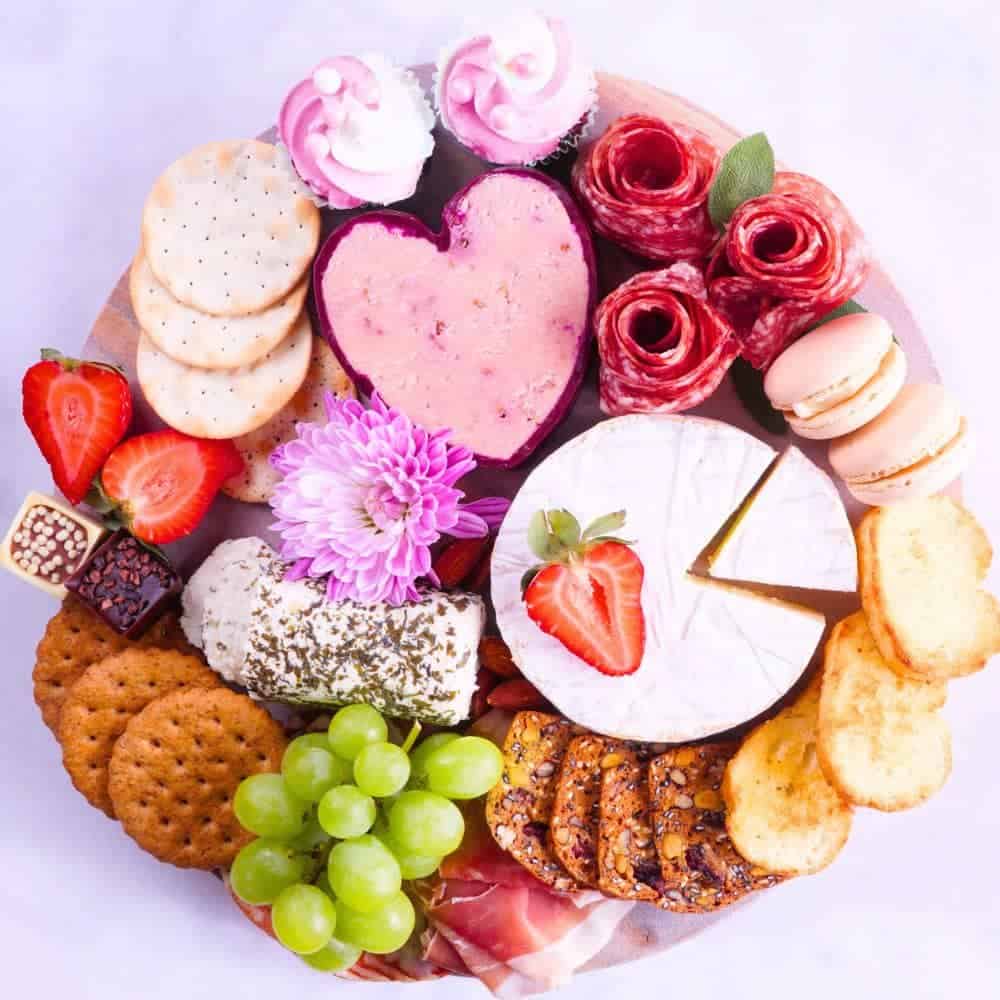 Barbecuterie Board
You can add different party platters (meat charcuterie boards, dessert boards, candy boards, etc.) and still stay with the Barbie theme.
For example, you can take pink meats (think salami, ham, etc.) and roll them into flowers, cut cheese into hearts, and decorate with Barbie accessories or Barbie toppers / party picks on the platter.
You can also create an entire dessert snack board with fun red, white and pink treats!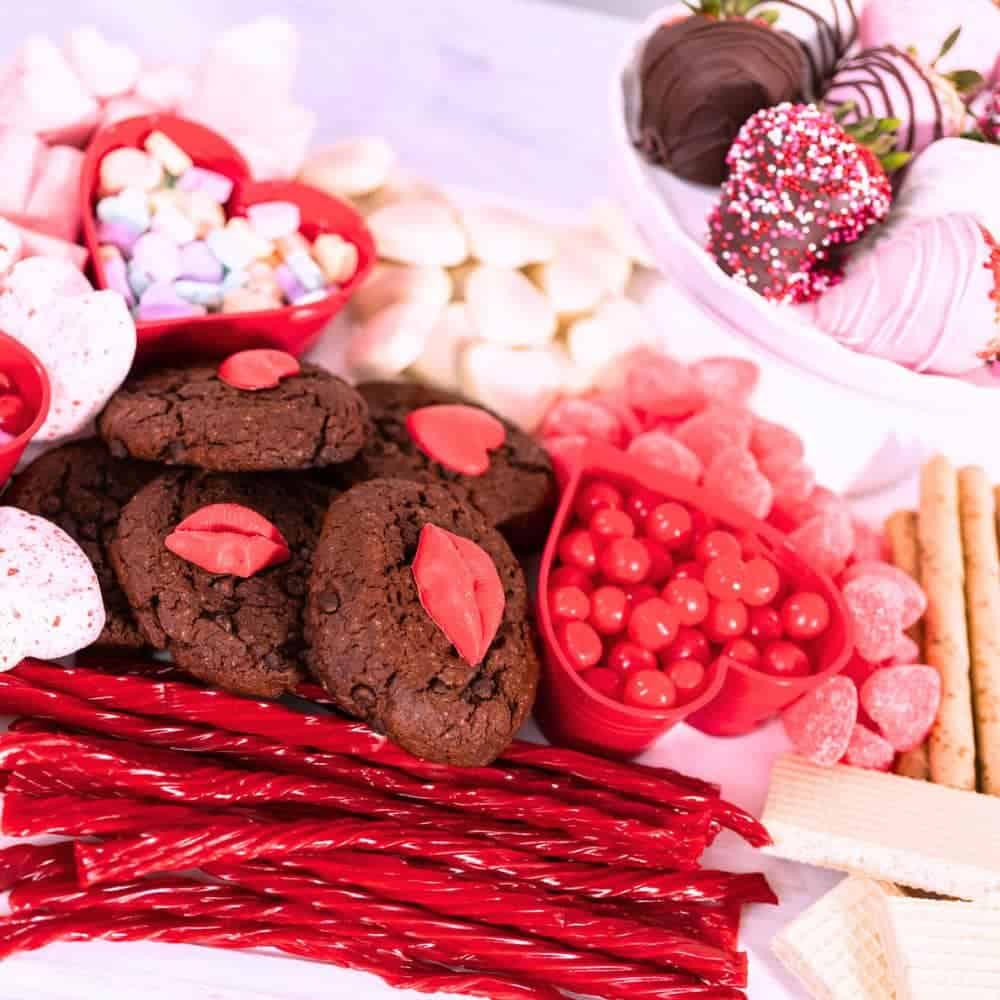 You don't have to stick to only pink. Just add in some pink items to stay with the Barbie aesthetic.
I love these for a Barbie brunch!
Get Barbecuterie Boards Inspiration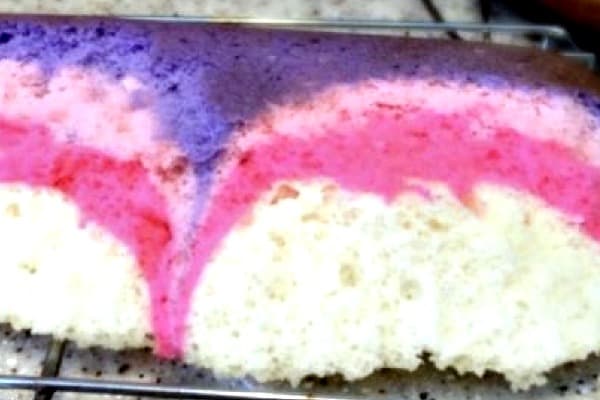 Purple and Pink Barbie Tie Dyed Cake
Make a fun layered Barbie cake with different colors (like pink and purple, or different shades of pink). When you cut into the cake, there are fun layers of color! Decorate with Barbies on top or fun Barbie sprinkles like this.
LEARN HOW TO TIE DYE A CAKE (it's easy!)
White and Pink Popcorn
Candy coated popcorn is an easy party food for this fun party theme. You can make it any color, but stick with pink and white for this party! This is one of those party foods for kids and adults. Everyone loves it when we make homemade chocolate popcorn for our parties!
LEARN HOW TO MAKE COLORED POPCORN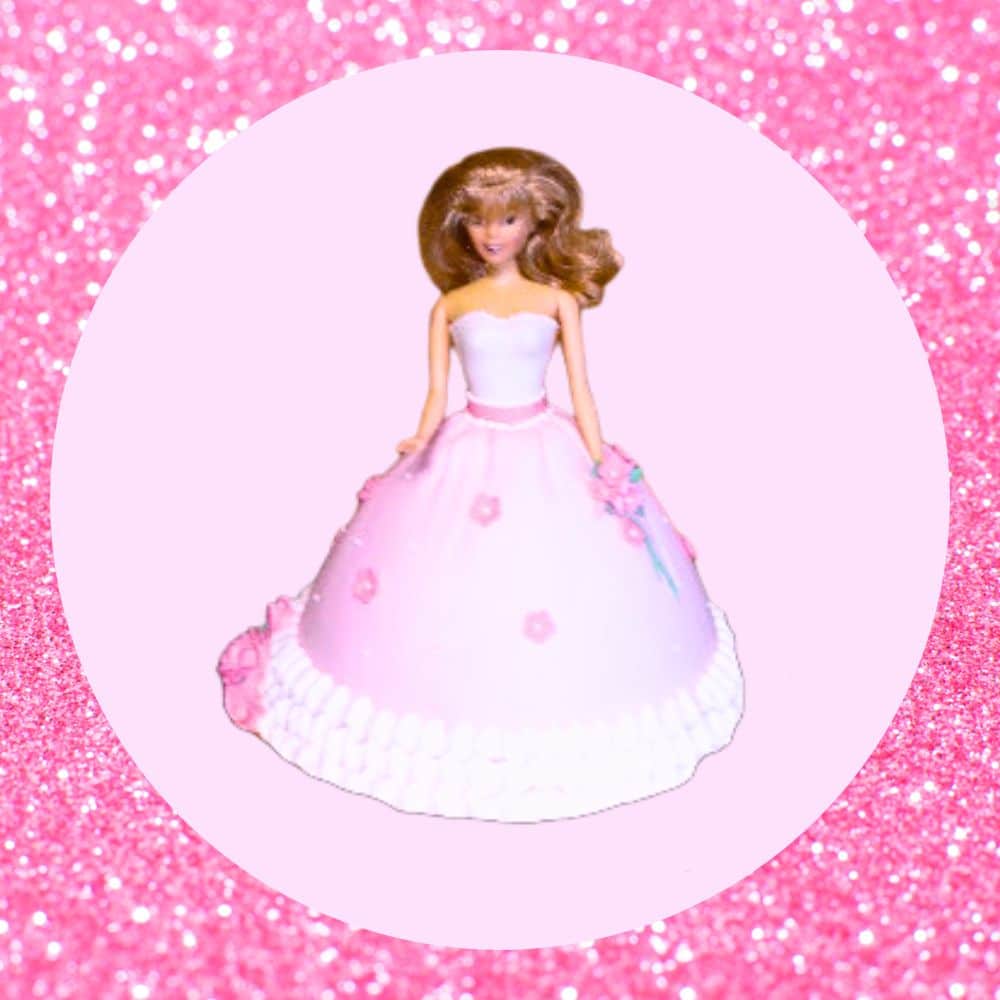 Pink Barbie Cake
If you've never had a Barbie cake (where the Barbie body is stuck in the cake and then the cake is the dress bottom). I need you to remedy that immediately. (Check with your local bakers about Barbie cakes or watch a video on how to make a Barbie doll cake.)
Not only is a cake with Barbie beautiful, but it's a really fun birthday cake or party cake idea!
Definitely add this to your Barbie birthday party ideas!
(Sorry my Barbie cake picture is a little blurry, but it was my Barbie cake from ages ago!)
Pink Fruit Platter With Dip
Create healthy party snacks with all pink fruits (cherries, strawberries, raspberries, dragon fruit, watermelon) with a a pink tinted fruit dip. This is a super easy sweet treat without adding a ton of extra sugar.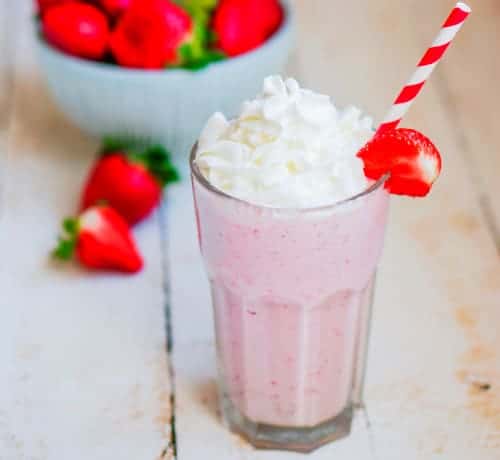 Pink Milkshakes
Many people don't make milkshakes for parties because they're afraid of them melting. However, you can make milkshakes ahead and keep them in the freezer. Then, right before the party, place them in cute serving glasses and stick those in a tray of crushed ice for the party.
PRO PARTY TIP: Another fun Barbie party drink idea is to layer pink drinks! LEARN HOW TO LAYER DRINKS HERE
Let us know if you have fun ideas for Barbie theme party foods and we'll add them to our list!
MORE FUN BARBIE IDEAS: Hot Pink Barbie Party Theme Ideas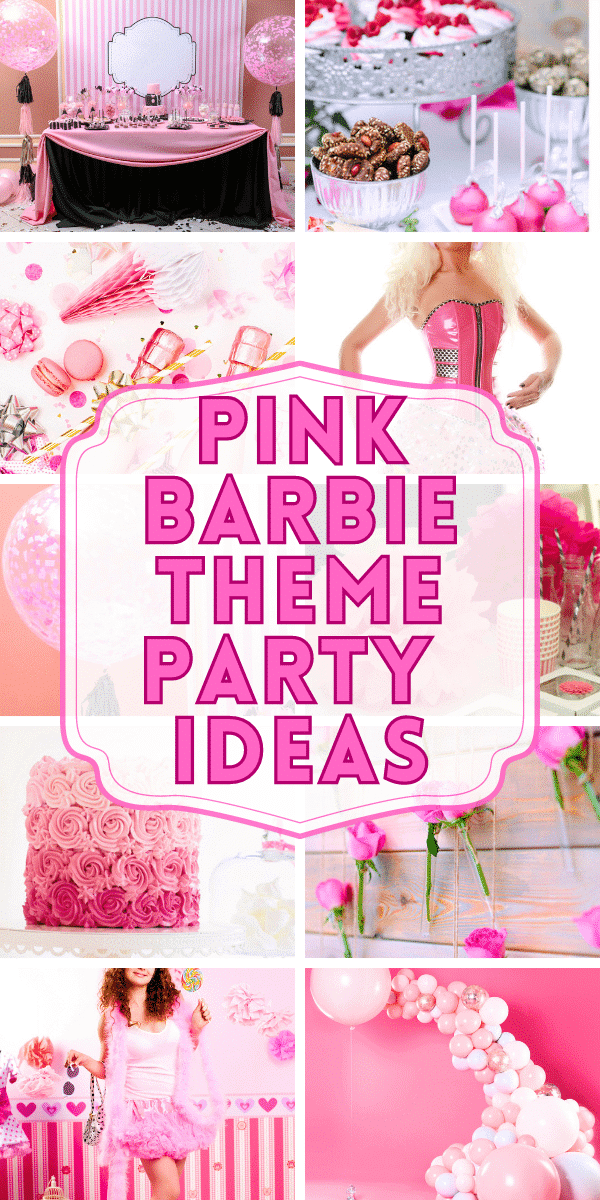 We hope you have fun with these pink Barbie inspired recipes ideas!
LOOKING FOR FUN COOKING PRINTABLES FOR KIDS?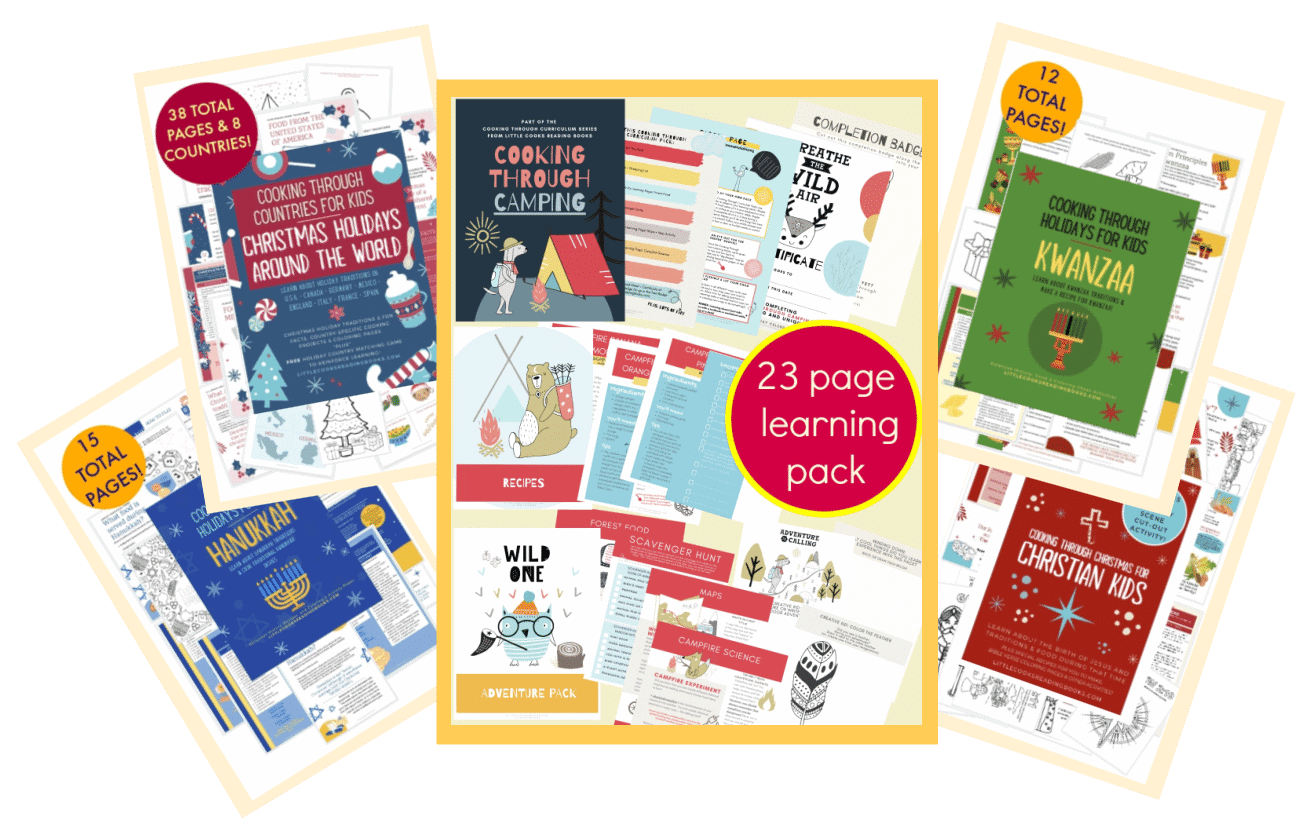 As an Amazon Associate I earn from qualifying purchases. Please refer to our
DISCLOSURE
.