Corn on the cob on the grill always says summer to me! There's something about roasting corn on the BBQ that brings out an extra flavor that you don't get by oven cooking corn or boiling corn. Plus, shucked corn on the grill is almost always a vegetable dish that kids love, so it's great for kids' snacks, cookout recipes, or party side dishes for all ages!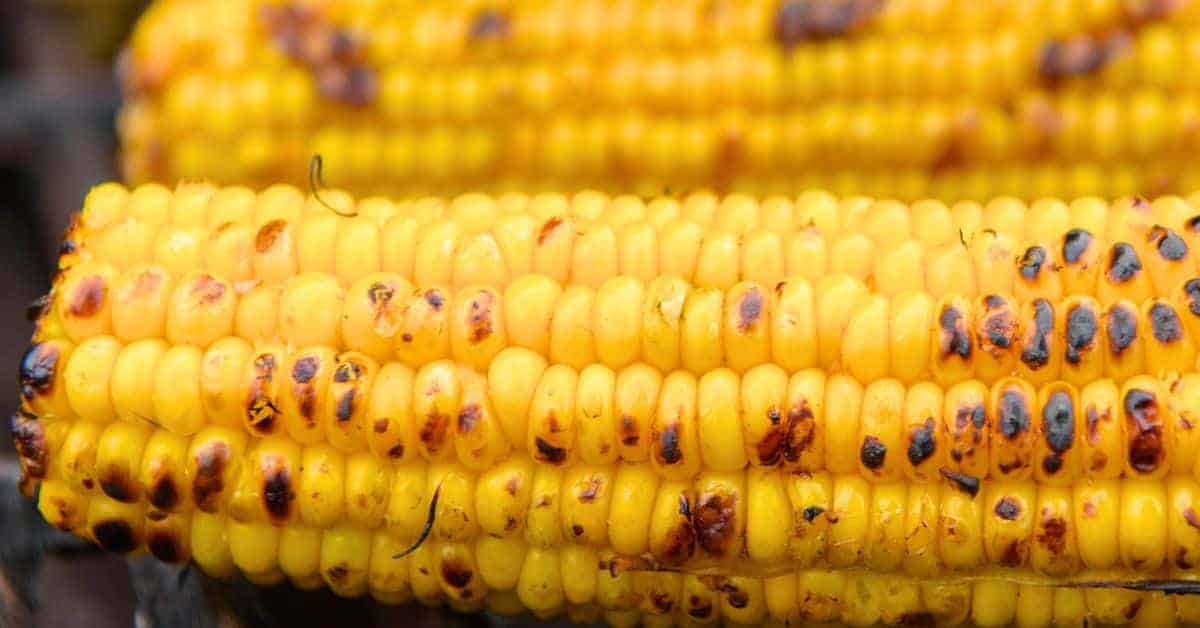 Easy Corn On The Cob On The Grill
How long does it take to cook corn on the cob on the grill?
This simple grilled corn on the cob recipe is easy to make, but it's also an easy recipe to overcook. One of the best things about fresh corn is that fresh corn crunch, so watch your corn carefully so it doesn't turn out mushy. When dark spots start to appear on the corn kernels, it's time to turn the corn on cob to the other side. Roasted corn made this way will cook in about 10 minutes without husks or aluminum foil.
Keep scrolling for the full grilled corn on the cob without husk printable recipe card!
Affiliate links are used on this site. As an Amazon Associate I earn from qualifying purchases. Read more in our DISCLOSURE.
Do you grill corn with or without the husk?
This is a common debate for grilled recipes. You can grill corn with or without the husk, depending on your preference, and both are great ways to eat corn! Grilling corn with the husk on will result in a slightly steamed corn. Grilling corn without the husk on will give you a more charred, smoky flavor with a slightly drier texture.
(See our tips for retaining the moisture of husk off grilled corn below!)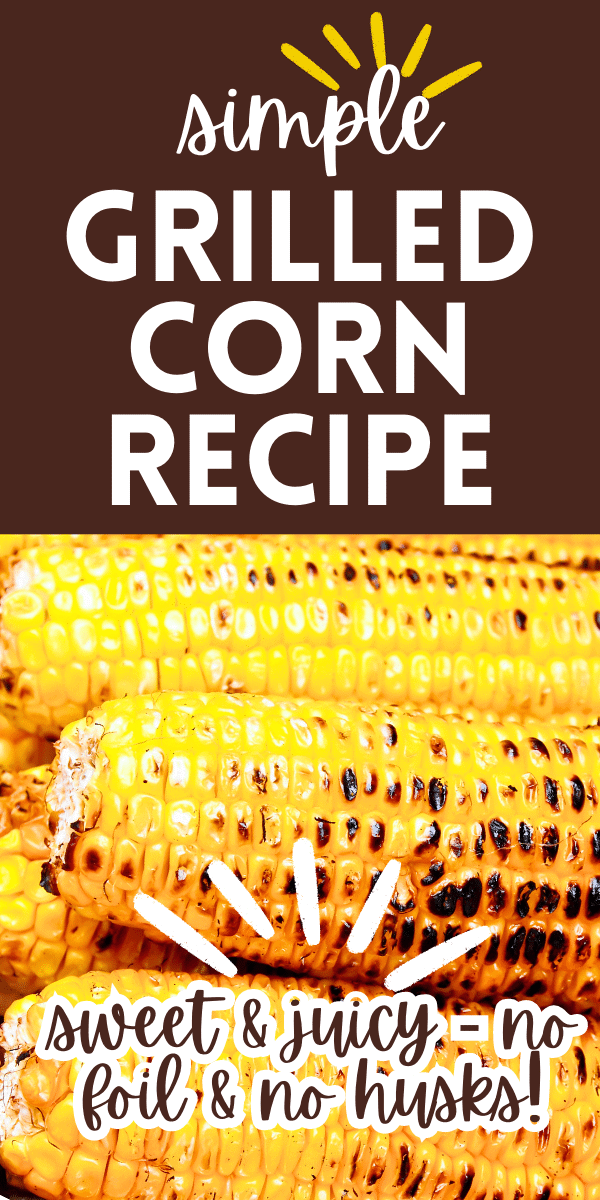 Cooking Grilled Corn Tips
Before we get to our grilled corn cob recipe, let's cover some questions people having about corn grilling (like how long does it take for corn to get done on the grill).
How long to grill corn without husk?
Grilling corn without the husk takes a lot less time than roasting husk-on corn. No-husk corn on cob takes about 10-12 minutes to grill, turning in between until lightly charred on the sides. You want to lightly cook the corn and not grill it until it's soft or mushy.
How long to cook corn on grill without husk will depend a lot on your grill and how hot it is. It may take a little more or less time than this. Keep an eye on it!
Does corn on the cob need to be soaked before grilling?
Some people soak their corn before grilling it because they say it keeps the corn cob on grill from drying out. You don't need to soak your corn cobs before grilling unless you are cooking corn with husks on. Soaking it in the husks will prevent the cornhusks from catching fire while grilling.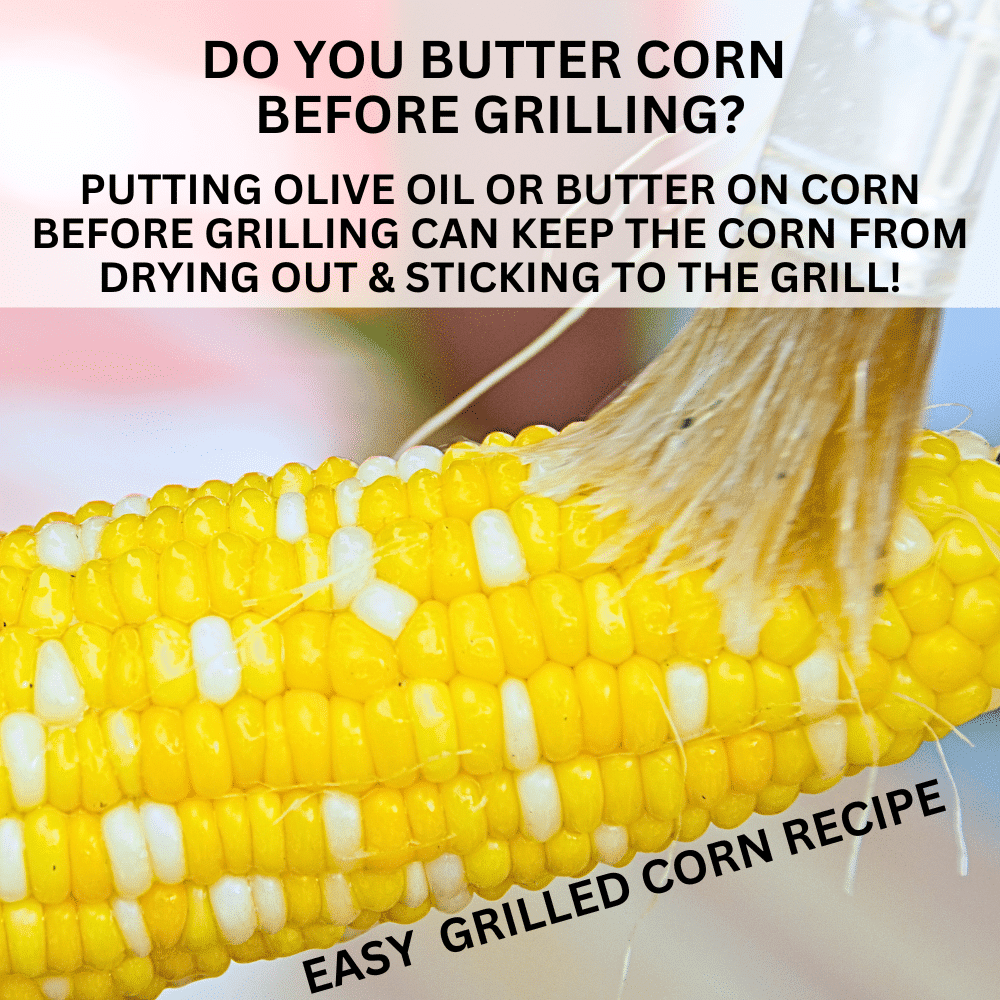 How do you cook corn without the husk?
Steps to grill corn without corn husks:
Start by pulling off the outermost layers of husk, including any loose or damaged leaves.
Hold the corn upright on its stem end, and use a sharp knife to cut off the bottom of the ear of corn, about 1/2 inch above the stem.
Grip the remaining husks at the top of the ear, and gently slide them downward toward the bottom of the ear. As you do this, the husks should naturally separate from the corn.
Continue to pull the husks until they are completely removed from the ear of corn.
Pull off any of the silks remaining on the corn cob. (The silks are the things that look like strings.)
Once the husks and silks are removed, rinse the corn under cool water and remove any remaining silks.
Cook as desired.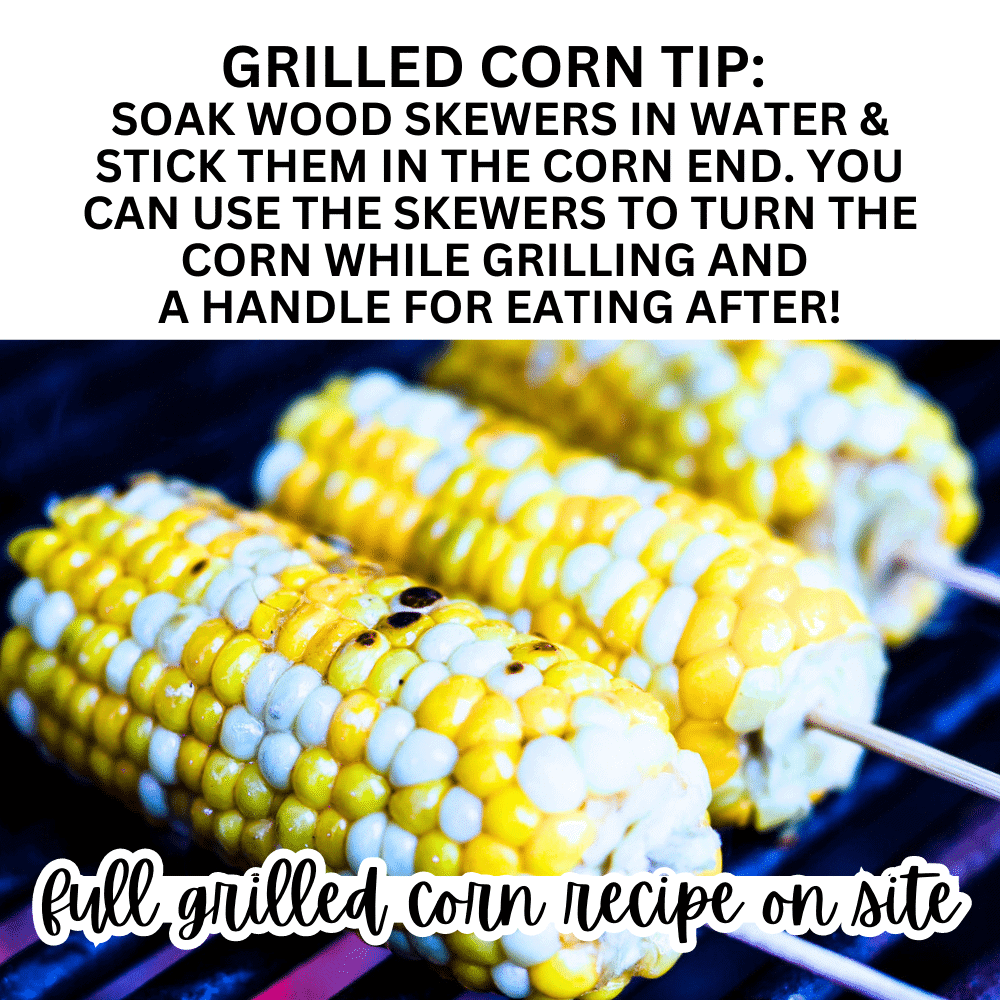 How long to cook husked corn?
Many people cook corn in the husk on the grill (aka: husked corn on grill). To do this you first need to soak the husked corn in water to prevent the husks from catching fire. After, grill the corn in husks on medium to high for 20 minutes or until corn is slightly soft when pierced. (FYI: The husks will get charred with grilled husked corn.)
After learning how to grill corn on the cob without husk, try these other corn recipes:
Mexican Street Corn Off Of The Cob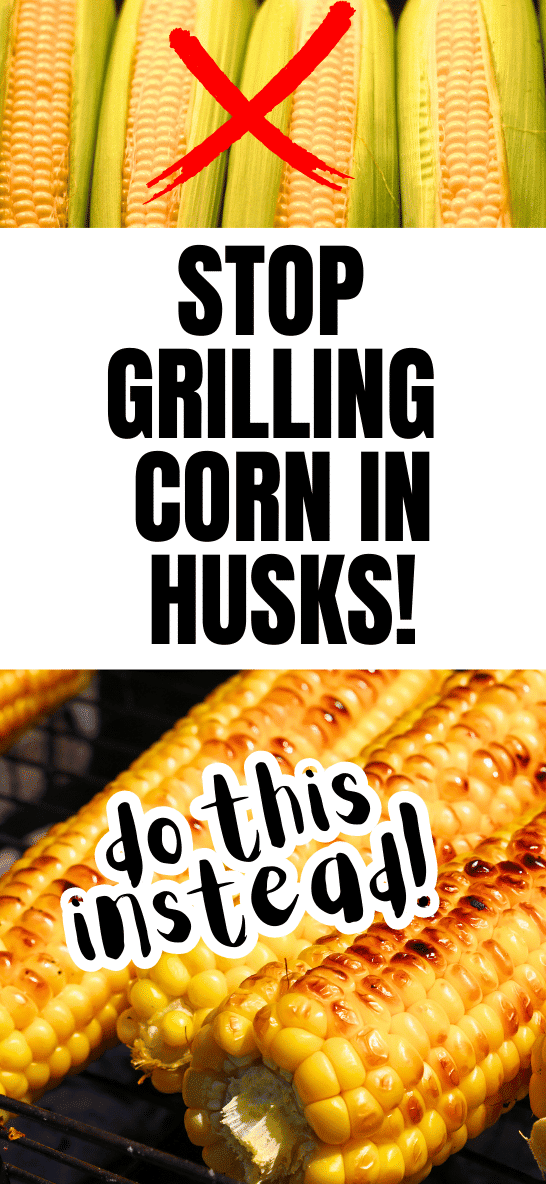 How To Grill Corn On The Cob Without Husks Or Aluminum Foil
Roasting Corn On Cob On Grill
How to grill corn cob may seem intimidating if you've never roasted corn this way, but it's a really simple recipe.
Grilled corn on the cob no husk is a quick and easy addition to any BBQ meal. And, grilled corn without husk is a family favorite summer recipe here!
You can grill your corn in foil, but it will take a little longer. We lay our corn for roasting right on the clean and brushed grill grate. I love the extra char it gives to the kernels of corn when grilling corn on cob without husk (as opposed to cooking corn with husks on).
CORN ON THE COB ON GRILL RECIPE TIP: One of the best tips for how to grill corn without husks without it drying out is to brush the corn lightly with olive oil or butter. Then, grill it until its only lightly charred and still maintains a strong crunch! You can still get juicy corn when grilling corn without husk!
Here's how to cook corn and the cob on the BBQ grill…
Yield: 6
Corn On The Cob On The Grill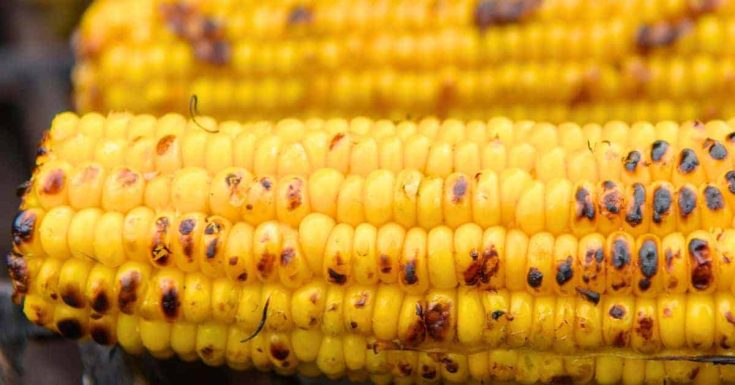 If you cook corn on the cob on the grill the right way, it is just as juicy and sweet as grilling husked corn! But, keep an eye on your grilled corn without husk. You want to maintain that juicy crunch and not overcook the corn until it's soft!
We have tips on how to grill the corn in the post, so be sure to scroll up to read them before making roasted corn.
Ingredients
6 corn cobs, husks and silks removed
Butter (melted) or olive oil
Salt, to taste
Pepper, to taste
Instructions
Heat grill to medium high heat. (Depending on your grill type, this can be anywhere from 375° to 400°F.)
Lightly brush corn on the cob with olive oil or melted butter.
Place corn cobs direction onto the grill grates.
Grill the corn for about 6 minutes or until many of the corn kernels become brown / slightly charred (may be a little more or a little less depending on your grill).
Turn corn and repeat the process, grilling on this side for around 4-6 minutes or until the kernels are slightly browned.
Cool slightly. Serve with butter or favorite toppings. Salt and pepper to taste.
Nutrition Information:
Yield:
6
Serving Size:
1
Amount Per Serving:
Calories:

106
Total Fat:

4g
Saturated Fat:

1g
Trans Fat:

0g
Unsaturated Fat:

3g
Cholesterol:

0mg
Sodium:

98mg
Carbohydrates:

19g
Fiber:

2g
Sugar:

4g
Protein:

3g
Nutrition information is estimated. Changes to the recipe and use of different brands may cause changes to the nutritional information to vary slightly from the ones provided here.
After the corn on grill no husk recipe, try this. It's a great alternative to corn on the cob grill!
Want to know how to grill corn without a grill? Try this air fried corn recipe. It turned out just as good as corn grilled on a BBQ grill and still has that grilled taste!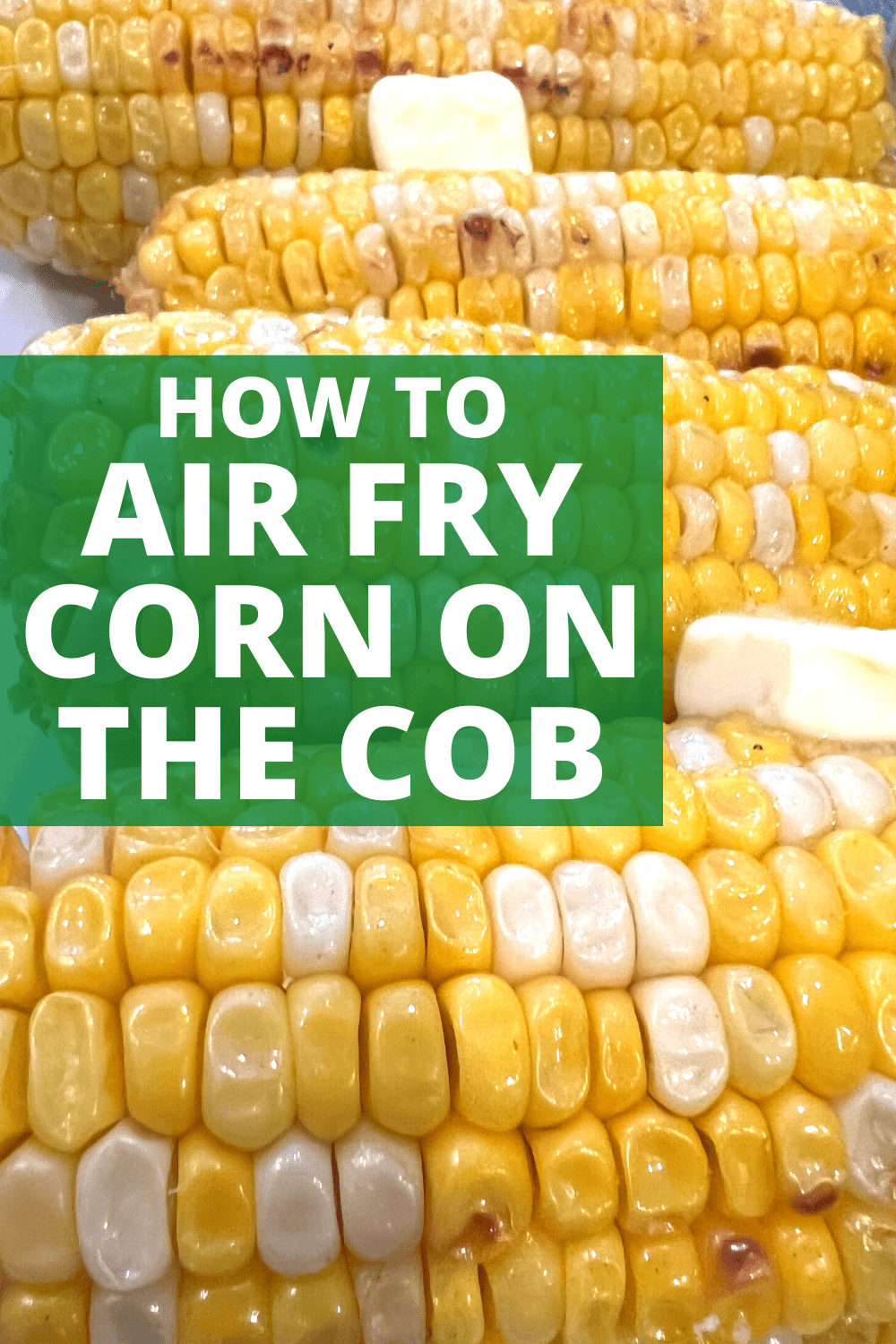 Enjoy your corn on the grill without husk!
Let us know how your corn on the cob on the grill turns out!
LOOKING FOR FUN COOKING PRINTABLES FOR KIDS?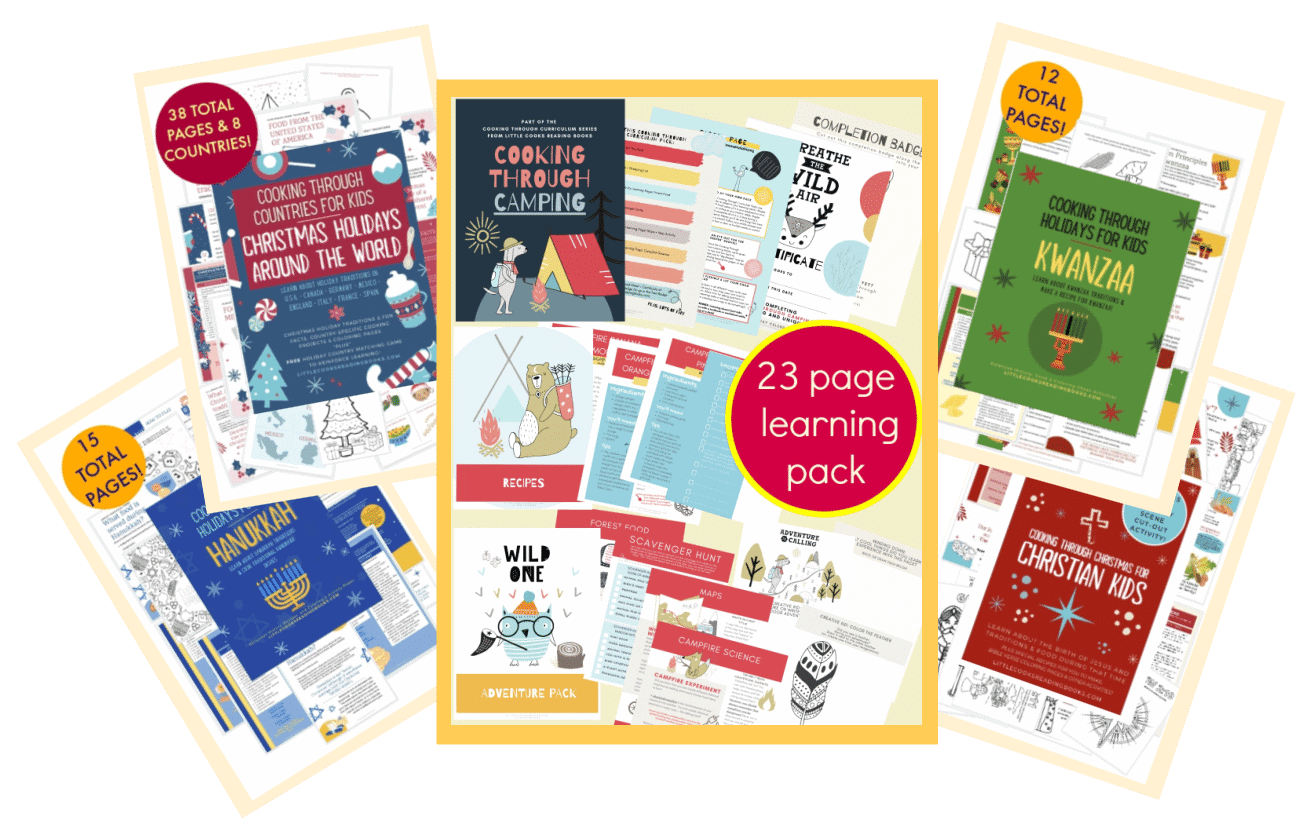 As an Amazon Associate I earn from qualifying purchases. Please refer to our
DISCLOSURE
.