This carrot top pesto recipe is one of my daughter's favorite snack recipes for kids! If you're wondering what to do with the tops of carrots (the greens of carrots), don't throw them out! Use carrot leaves for cooking, recipes, and even eating carrot tops raw (like a carrot top salad!) for fun garden recipes.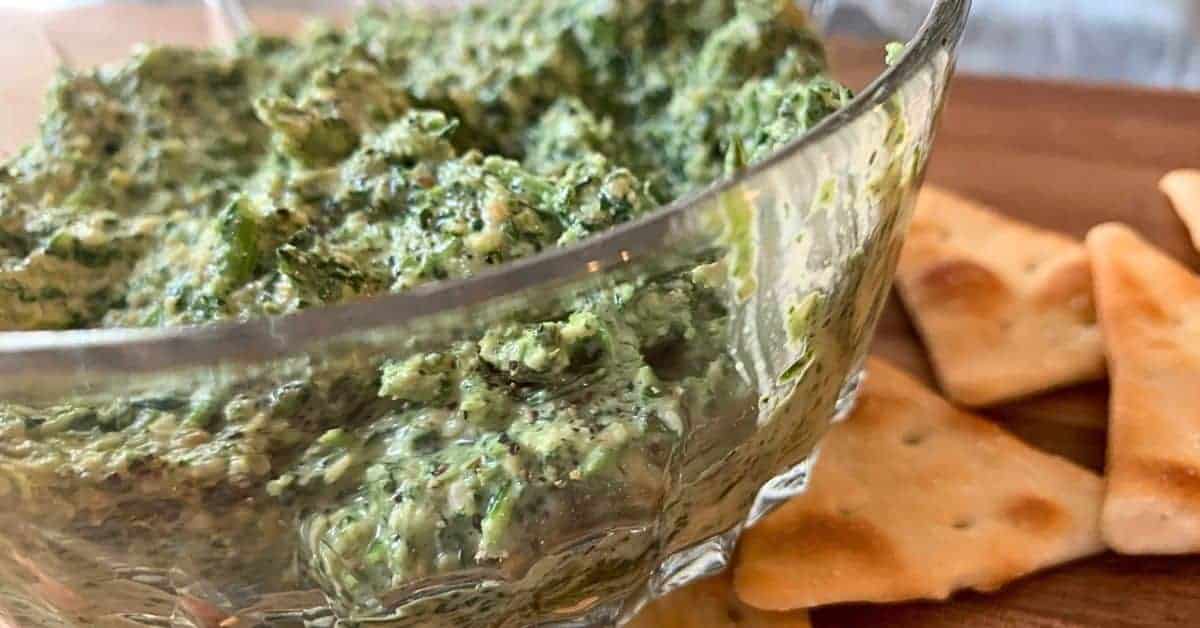 The Best Carrot Top Pesto Recipe Ever!
Using carrot tops in pesto is a great way to have zero food waste with your garden carrots or grocery store carrots. Such a great way to teach kids to cook!
How To Make Carrot Tops Pesto
Carrot Greens Pesto Ingredients:
KEEP SCROLLING for the free printable recipe card for the carrot pesto recipe make from fresh carrots tops!
Affiliate links are used on this site. As an Amazon Associate I earn from qualifying purchases. Read more in our DISCLOSURE.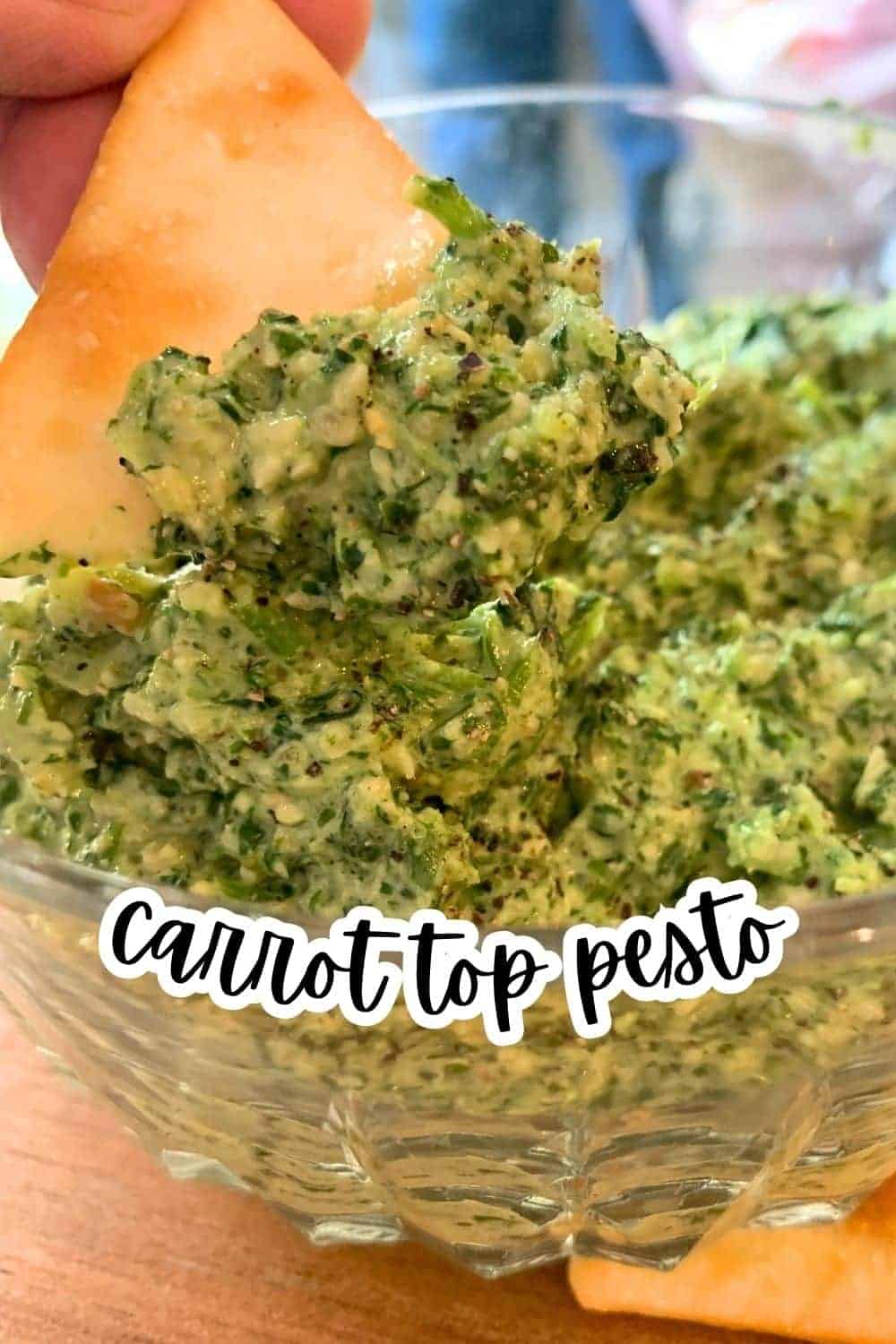 One year we were talking more about food waste with my daughter. We had this bunch of carrots from our garden, with beautiful carrot tops and it just felt wrong to throw the carrot tops out or into the compost bin.
This started an entire discussion about what to do with leftover carrot tops. We love making classic basil pesto and eating it as a healthy snack, so we decided to make pesto out of carrot tops and it turned out to be THE BEST pesto ever!
This tasty carrot top pesto recipe was so good that my daughter still talks about it! It's one of our favorite recipes that we've ever made and is a healthy snack for kids or even as a pesto topping for soups, salads, chicken, pasta and more!
RECIPE NOTE (IF MAKING THIS RECIPE WITH YOUNG CHILDREN): This is a carrot top pesto easy recipe, but there are a few different steps so it takes a little while. This is normal if you've never made homemade pesto before. (See the step-by-step pesto instructions below.) Don't miss ideas for theme activities for kids to go with this recipe at the bottom of the post.
About Eating Carrot Tops and Cooking With Carrot Tops
Let's first start with a question everyone seems to have: Are raw carrot tops edible?
Can you eat carrot tops?
YES! You can eat carrot top greens (carrot greens or the green leaves of carrots), so don't throw out those carrot tops. They're delicious raw (with an earthy or nutty flavor) or cooked in dishes and used in recipes. Our favorite way is to use carrot tops for pesto!
What can you do with the tops of carrots?
There are so many recipes for carrot tops!
You can use carrot tops greens in:
Honestly, any recipe or dish that you use leafy greens in, you can also use the tops of carrots. You can even use it for carrot top pesto pasta salad (or carrot top pesto risotto) or even carrot top pesto pizza! You can definitely play around with carrot top recipes!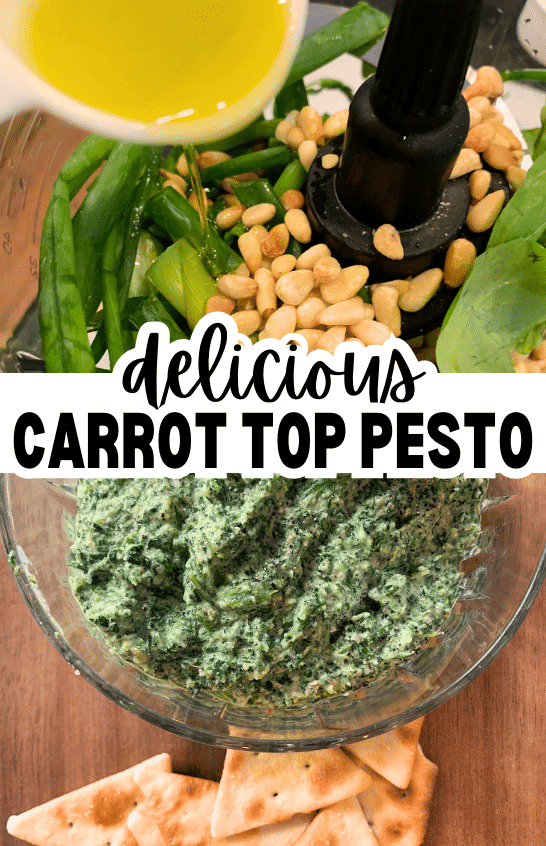 37 Ways To Use Carrot Top Pesto
GREAT TO PAIR WITH THIS RECIPE: Easy Air Fried Bagel Chips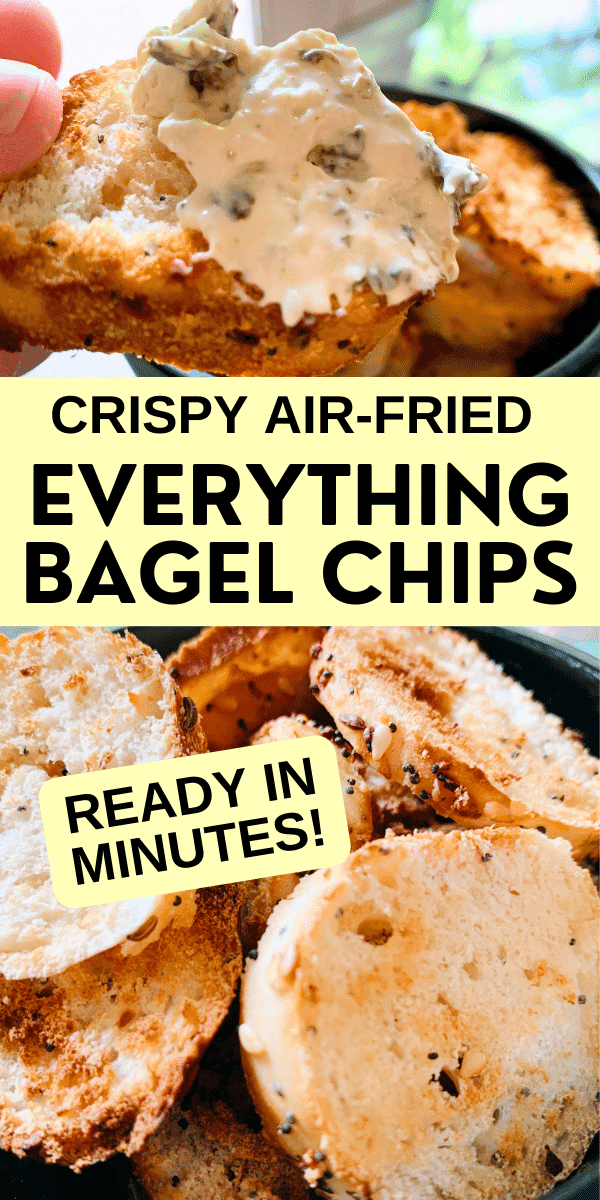 Can you make pesto without nuts?
Nuts are usually a main ingredient in pesto, but you can make this carrot top pesto recipe no nuts. (We make it as a carrot top and walnut pesto or pine nut pesto.) However, nut free carrot top pesto is still good!
Next time we're going to try this as a carrot top pumpkin seed pesto with roasted pumpkin seeds!
ALSO CHECK OUT THIS EASY COOKING HACK: What Are Alternatives For Rice In Recipes?
Can you freeze carrot top pesto?
You can easily freeze carrot pesto! For freezing carrot top pesto, spoon the prepared pesto into clean and airtight freezer-safe containers, freezer bags, or ice cube trays. Leave some room at the top so the pesto can expand when frozen. Defrost before using in dishes or as a dip.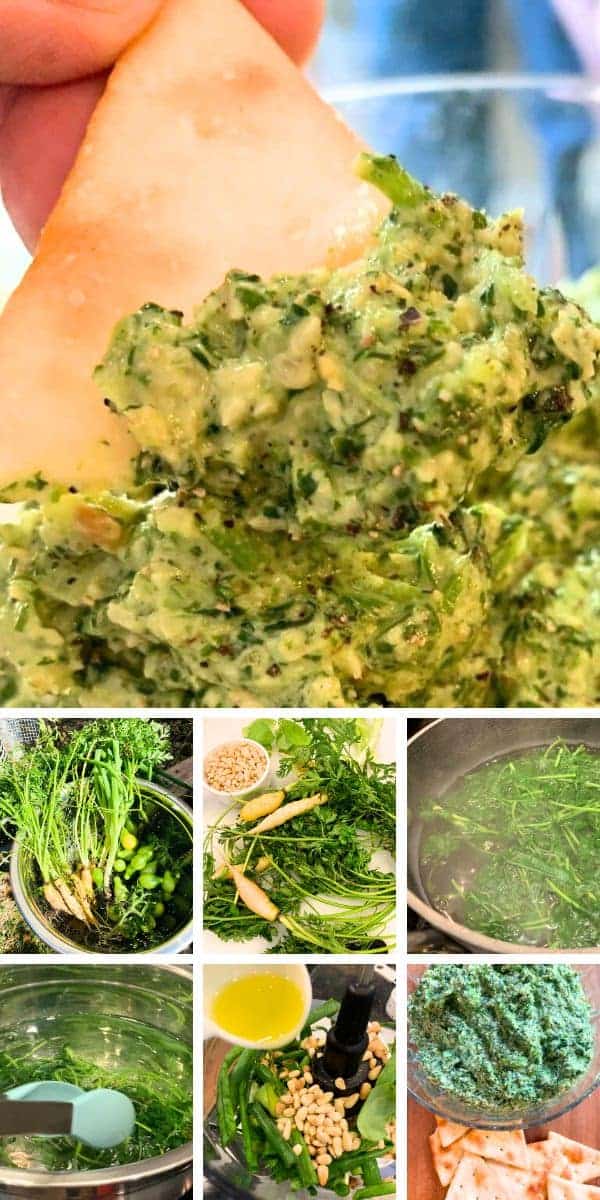 How To Make Delicious Carrot Top Pesto From Scratch
If you don't have fresh garden carrots, head to the farmers market or a trusted market where you can get fresh produce and whole carrots with long tops still attached.
Also, I didn't add it into this recipe (because we like pesto without cheese too), but we sometimes add in the traditional 1/3 cup fresh grated parmesan cheese you see in classic pesto recipes, too.
This is an easy recipe to double for a party or if you want to freeze the pesto for later.
RECIPE NOTE: Carrot top pesto is a naturally a very green color. (Those aren't filters on the carrot top pesto pictures here! It really is a bright green shocking color!). If you refrigerate your pesto, you may notice that the green color gets duller. That's OK! It's still a delicious pesto!
Here's our favorite recipe with carrot tops…
Yield: 1 cup
Best Carrot Top Pesto Recipe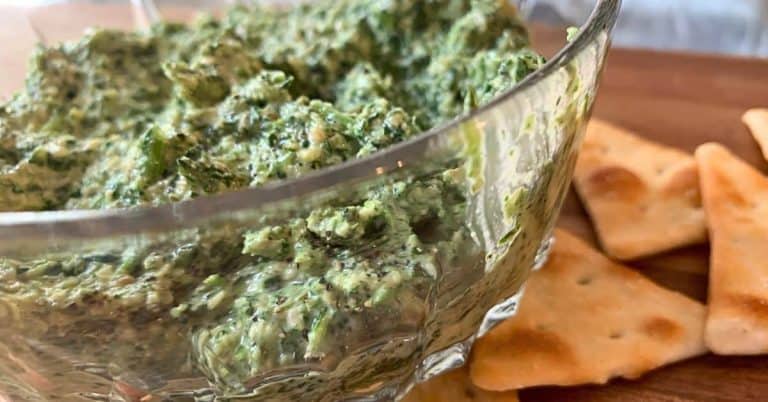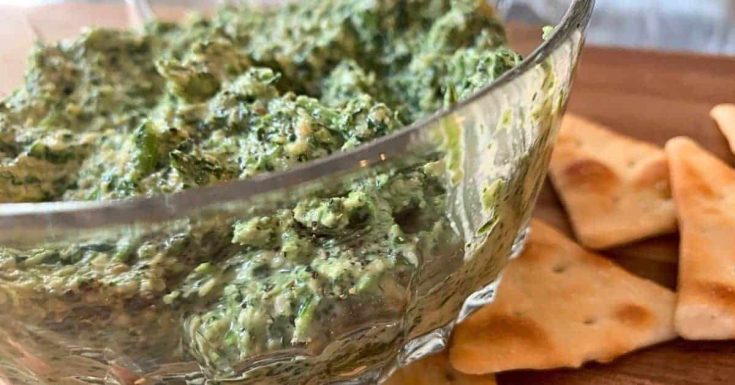 This is our favorite carrot top pest recipe made from the greens of carrots. If you're wondering what to do with leftover carrots from the garden, this carrot greens pesto is great for those!
Ingredients
Green carrot tops from 1 large bunch of carrots, washed, chopped, and stems removed (yields about 1 cup when cooked)
1 clove garlic, minced
2 Tablespoons lemon juice (1/2 fresh-squeezed lemon)
1 teaspoon lemon zest (optional) (zest from half a lemon)
3 large green onion stems, chopped (green parts only)
1/2 cup walnuts (optional, or any other nut or seed)
3 Tablespoons olive oil
Salt and pepper, to taste
Instructions
TO BLANCH CARROT TOPS
Remove thick, tough stems from carrot greens and discard or compost.
Bring a small pot of water to boil.
While waiting for water to boil, prepare an ice bath bowl with cold water and ice cubes.
Once water is boiling, add the carrot tops and boil quickly for around 1-2 minutes.
Using tongs, remove the carrots tops from boiling water and immediately place into the ice bath to stop the cooking process.
Allow tops to cool and then place on paper towel lined plate to drain. (You may need to gently squeeze carrot tops to get excess water out.)
TO MAKE CARROT GREEN PESTO
To a food processor or blender, add cooked carrot tops, garlic, lemon juice, lemon zest, onion greens, and walnuts. Blend until a chunky paste forms, stopping to scrape down any that is stuck on the side.
Working 1 tablespoon at a time, slowly add olive oil until all olive oil is used and pesto is combined.
Add salt and pepper to taste. You can also add a little more lemon juice for more taste.
Cool and serve with crackers (we love pita crackers!), crusty bread, or even as a pesto topping for soups or pasta.
Store in an airtight container in the refrigerator for 3-4 days. (You may see the green color change, but it's still good to eat within that time frame.)
Notes
TIP FOR FREEZING CARROT TOP PESTO: Place pesto in ice cube trays and freeze in individual servings for dip, soups, or pasta toppings. (Defrost before using.)
This is definitely one of those recipes you can play around with! Try adding parmesan (like traditional pesto recipes), mint, fresh basil (or other fresh herbs), or switching out the nuts or seeds you use. It's really good a variety of different ways!
Nutrition Information:
Yield:
2
Serving Size:
1
Amount Per Serving:
Calories:

383
Total Fat:

37g
Saturated Fat:

4g
Trans Fat:

0g
Unsaturated Fat:

32g
Cholesterol:

0mg
Sodium:

185mg
Carbohydrates:

12g
Fiber:

4g
Sugar:

3g
Protein:

5g
Nutrition information is estimated. Changes to the recipe and use of different brands may cause changes to the nutritional information to vary slightly from the ones provided here.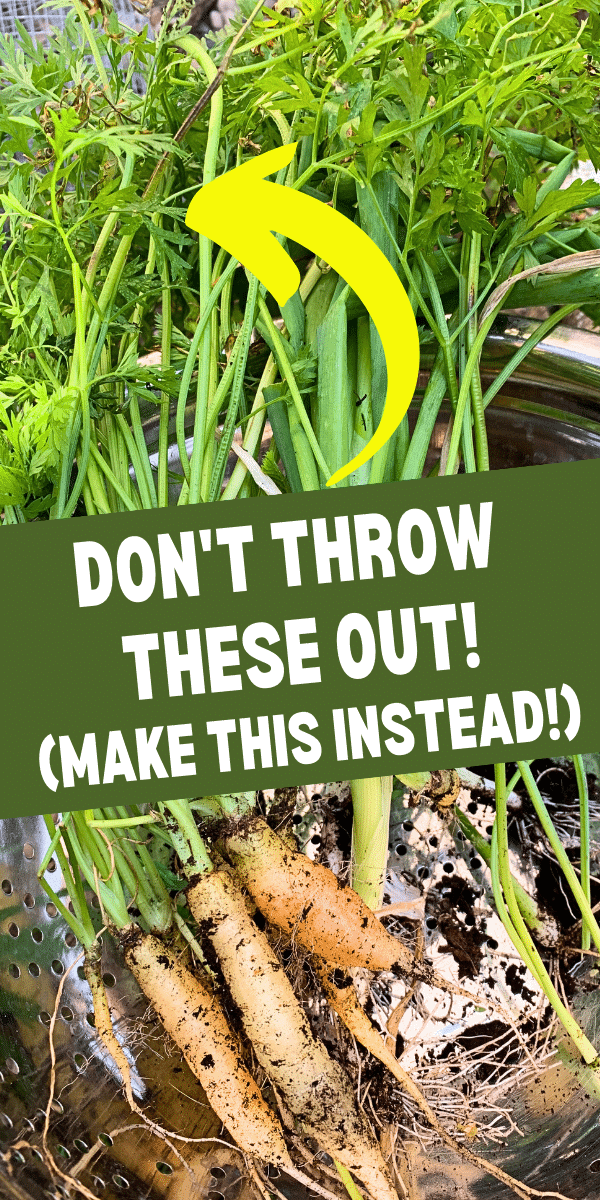 Recipe And Read For Carrot Tops In Pesto
For a fun kids recipe paired with children's books, use any of these great kids' books or garden theme books for kids to go with the carrot leaf pesto recipe. Since this is a zero-waste recipe, I think it would be great for a reduce, reuse, recycle study unit, too.
MORE FUN KIDS ACTIVITIES LIKE THIS:
How To Plant a Victory Garden with Kids
Easy Earth Day Garden Activities For Kids (Fun Recycled Materials Crafts Any Time Of Year!)
Children's Books To Pair With Recipes For Vegetable Theme (or Garden Theme):
ALSO TRY THIS EASY HOMEMADE GUACAMOLE RECIPE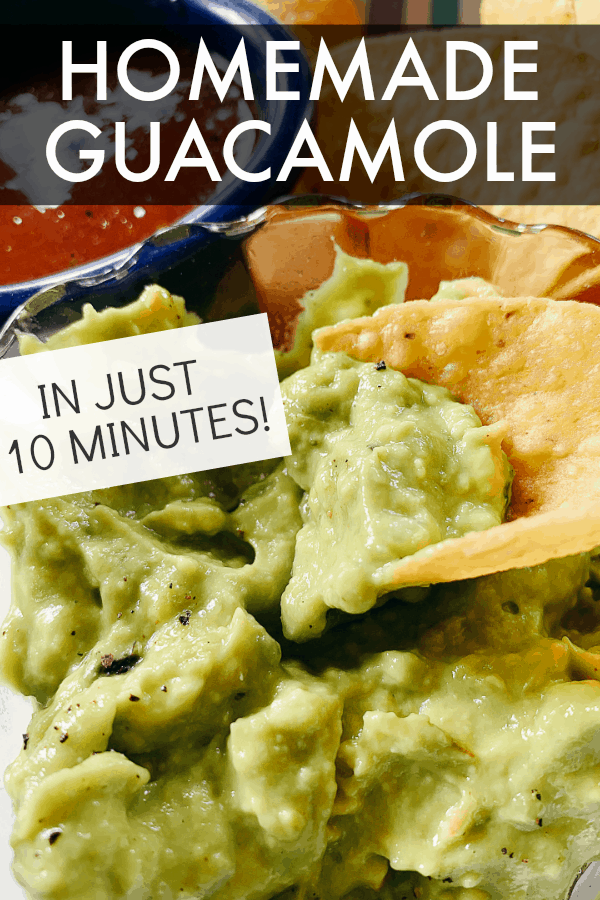 Let us know how your carrot top pesto turns out!
LOOKING FOR FUN COOKING PRINTABLES FOR KIDS?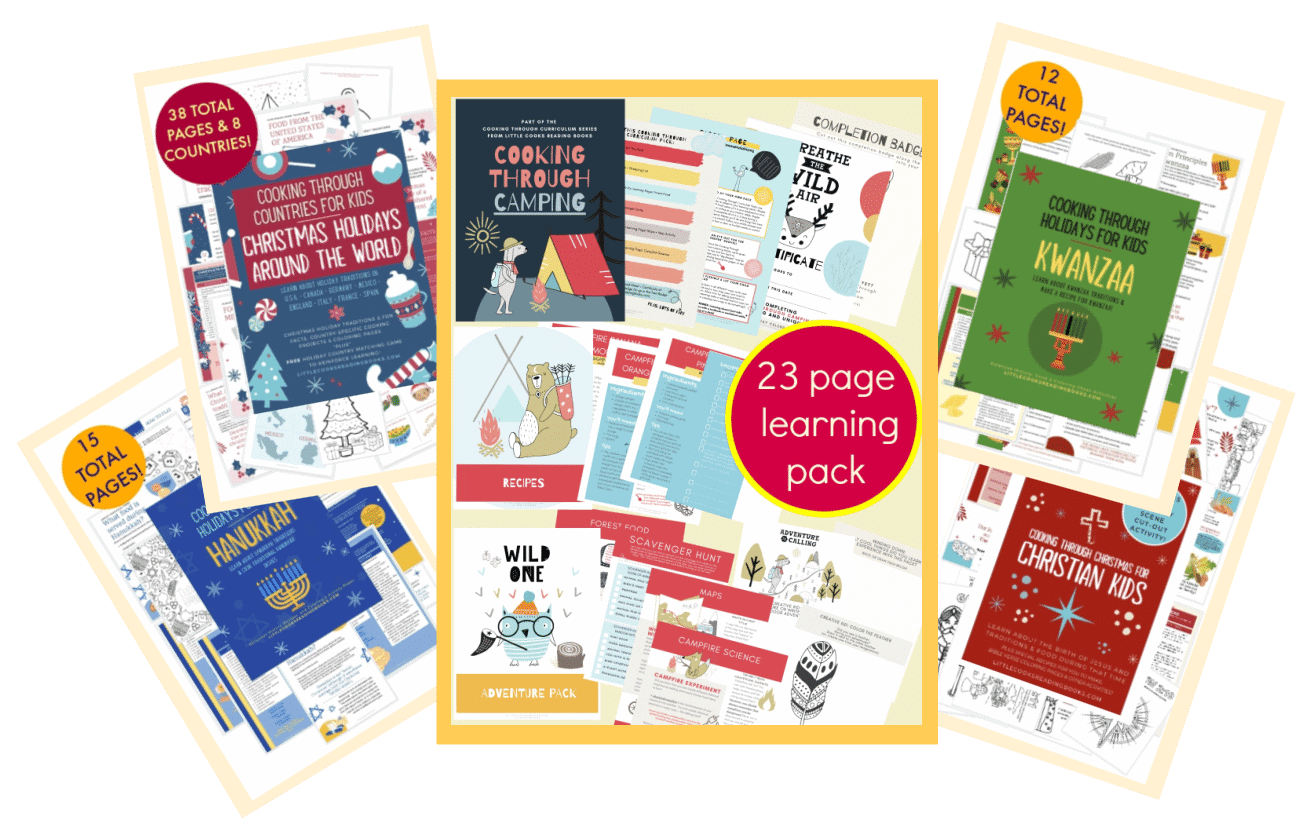 As an Amazon Associate I earn from qualifying purchases. Please refer to our
DISCLOSURE
.