Need Earth Day garden activities, outside ideas for kids activities, looking for recycled crafts for kids, or Earth Day themed crafts? These egg shell craft ideas are perfect for celebrating earth, eco-friendly projects for children, or fun gardening themes! Plant these eggshell seed gardens right in the ground once they've sprouted!
Fun Earth Day Garden Activities (Eggshell Planter Earth Day Reuse Craft)
Looking for an easy Earth Day craft projects? Did you know you can plant in egg shell? Whether you're looking for Earth Day classroom crafts, Earth Day activities with toddlers, Earth Day homeschool activities, or even Earth Day activities outdoors for a group of all ages, these plantable egg gardens are great! Eggshell planting is also really great if you're looking for Spring crafts or Easter egg project ideas!
How To Make Earth Day Craft Eggshell Planter
For your egg shell plant craft, you'll need:
Clean egg shells (empty egg shells, cracked at the top)
Egg carton (to hold egg shells) or other egg holder
Spoon
Potting soil / garden soil
Seeds of choice
Small spray bottle
Get the full earth day reusable craft directions below for the egg shell planting project. KEEP SCROLLING for the DIY Earth Day crafts with egg cartons and eggs.
Affiliate links are used on this site. As an Amazon Associate I earn from qualifying purchases. Read more in our DISCLOSURE.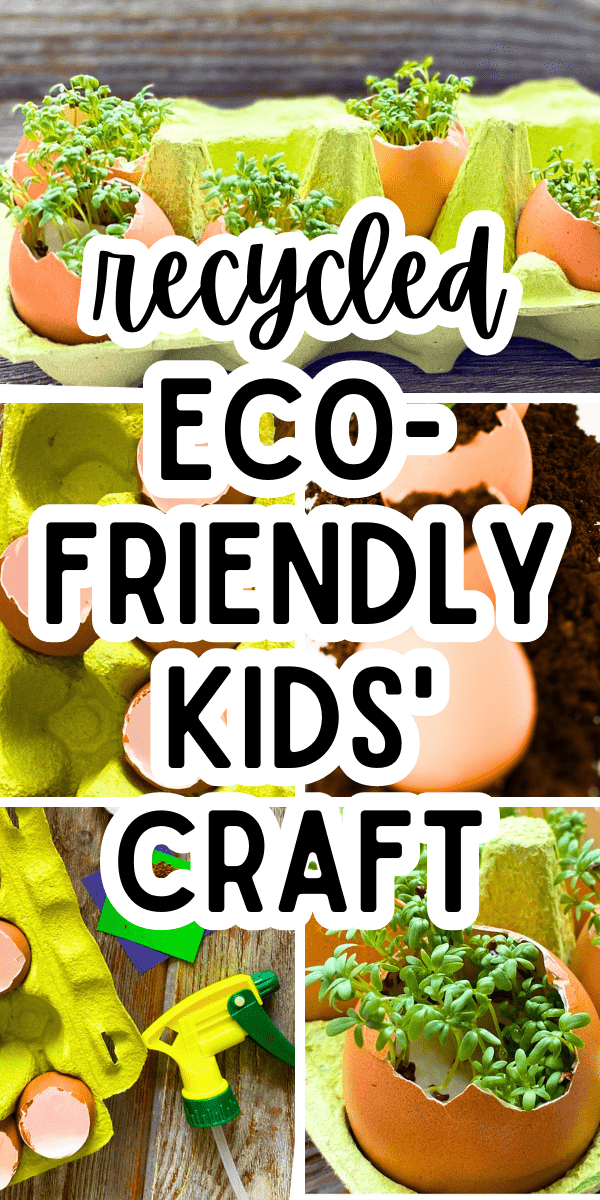 Before we get to the full craft instructions, you may first be wondering are eggs biodegradable.
Are egg shells biodegradable?
Yes, egg shells are natural materials that are biodegradable and make a great eco-friendly choice for planting seeds. Many people add eggshells to their compost pile because they add calcium and other nutrients.
ALSO TRY THIS FUN NATURE CRAFT: How To Make Dandelion Paint (Easy DIY Flowers Paints)
OK!
Let's get to how to grow plants in eggshell — super fun for egg shell crafts ideas, especially if you're wondering what can you do with egg shells for kids!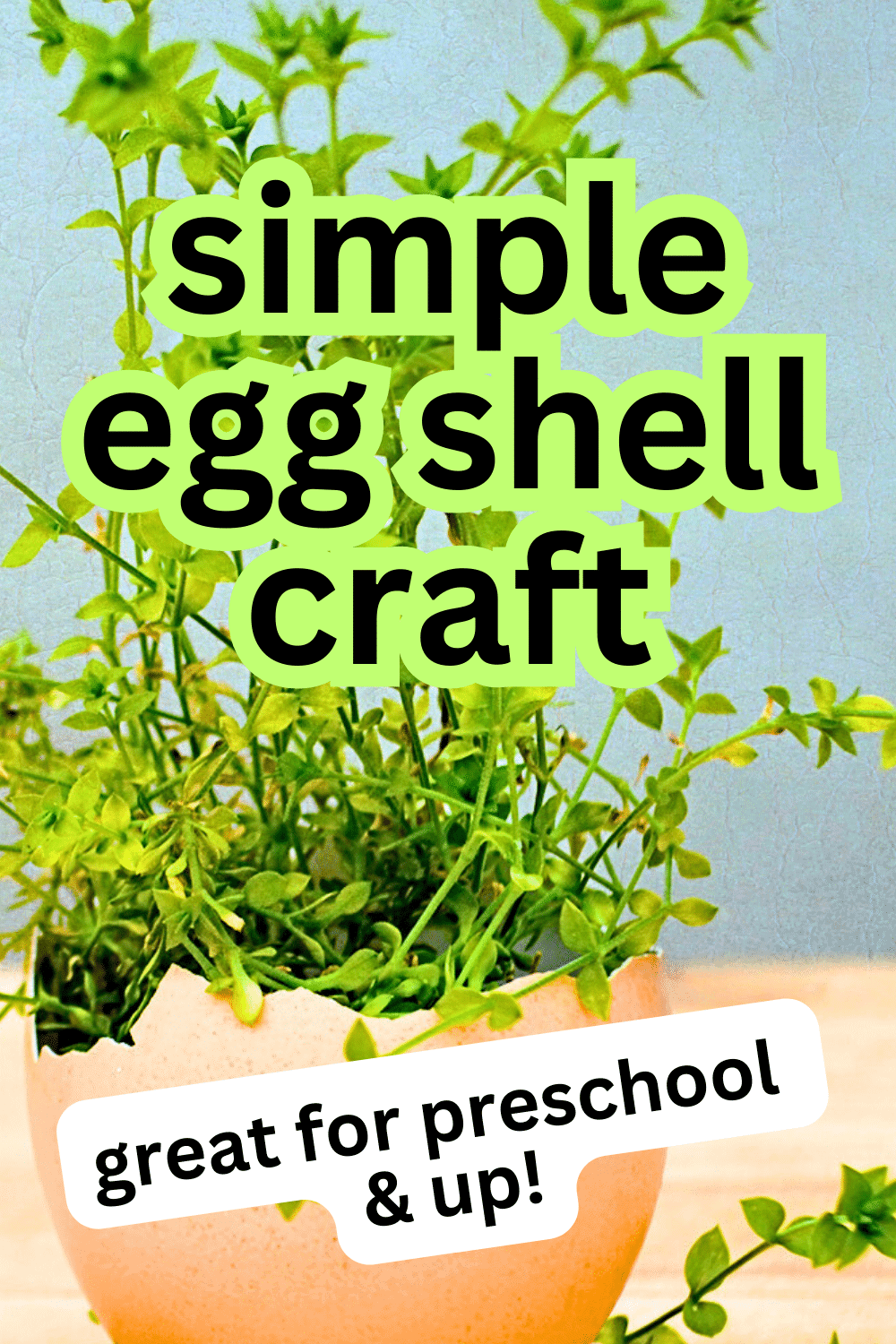 How To Make Eggshell Seed Planters
How To Make A Garden With Egg Shells
This small Earth Day craft of recycled egg shell planters is a definitely one you should put on your list of Earth Day crafts and activities for children!
(Kids will think planting seeds in eggshells is hysterical! I mean, starting seeds in eggshells seems weird, right?!)
And, they work for Earth Day craft activities for preschoolers or Earth Day lesson plans for older kids! (You can even do these as Earth Day activities for high schoolers!)
CRAFT NOTE: This might be hard to do as Earth Day crafts for 2 year olds or group crafts for toddlers because the egg shells are delicate. They will need some help not to crack them!
Egg Shell Planting: Earth Day Crafts Recycled Materials and Craft Steps
Craft Materials
For your eggshell plants, you'll need:
Empty and clean eggshells
Egg carton
Small spoon
1-2 cups potting soil (may be more or less depending on how many eggs you're filling with dirt)
Seeds (we recommend raw wheat berries because it grows fast, but you can use any seeds – flower seeds, herb seeds, or any plant you want to grow in your garden!)
Small spray bottle (for misting plants)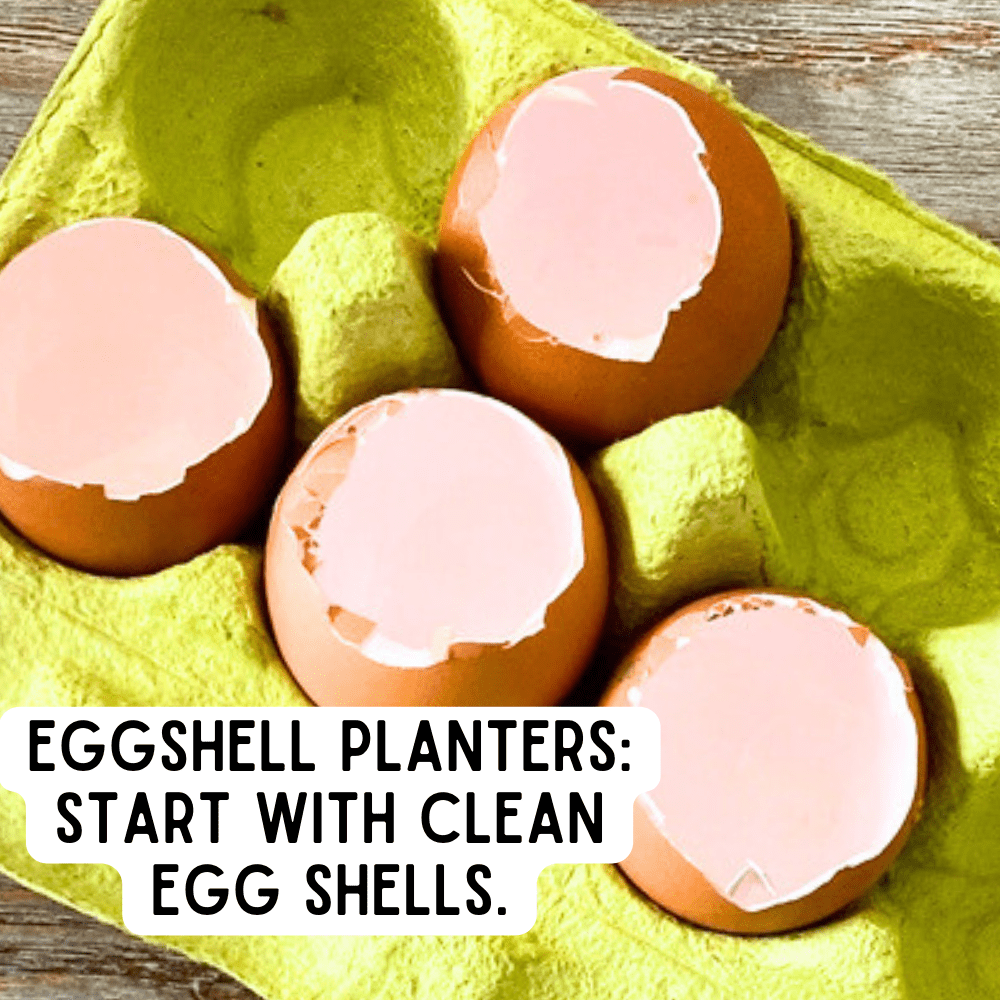 STEP 1: START WITH EMPTY EGG SHELL FOR EGGSHELL GARDENING
Gently wash fresh, uncooked eggs with mild soap and water.
Crack eggs at very top to drain the insides of the egg. Don't crack on the side of the egg! You want to make a hole in the egg top and not crack the egg in half! (Remember, it has to hold dirt and seeds!)
CRAFT TIP: If you can, when you're cracking the eggs to remove the egg insides, crack them gently on the top of the egg. That way you have a taller egg planter cup!
Drain the egg insides.
We put ours in an airtight container in the refrigerator to use for scrambled eggs in the next few days. (Or, just save the egg shells as you use your eggs and recycle those egg shells for your world earth day craft ideas like this or if you need egg shells for crafts!)
FUN CRAFT TIP FOR DECORATING EGG SHELLS: If you want to make egg grass heads (egg heads), carefully draw faces on the eggshells with a permanent marker like a Sharpie. (It's easier to do this before you drain the egg because it doesn't crack easily.) Then, when your plant grows you have eggshell faces with hair (which make cute eggshell decoration ideas for a party favor, too!). You can create your own miniature garden of faces with hair! I would not paint the eggs if you want to plant them in the ground.
Starting seeds in egg shells is a fun activity for kids for a spring craft or summer craft!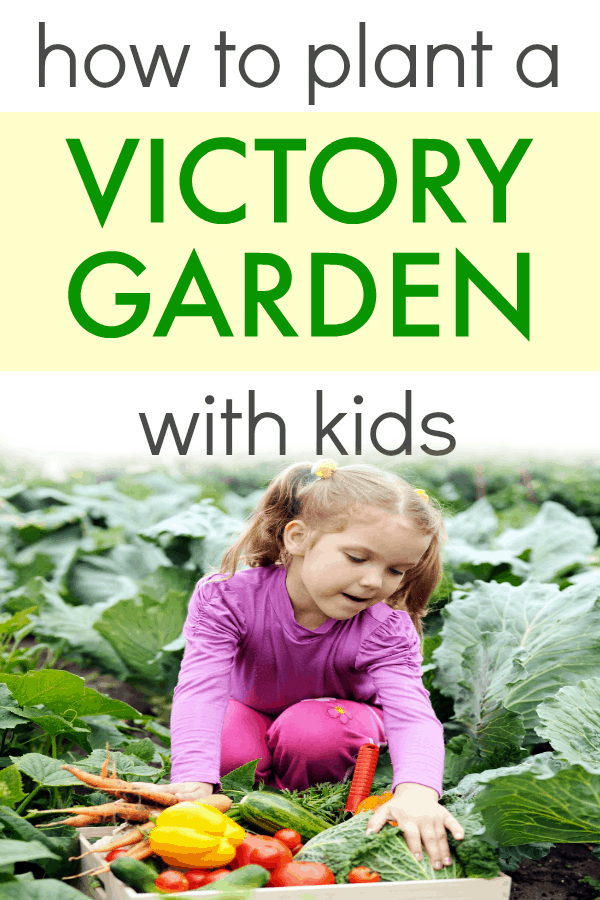 After your craft with egg shell, try more fun Earth Day outdoor activities for preschoolers and up!
Learn How To Plant A Victory Garden (And Why!)
Do An Easy Pollinator Craft For Studying Pollination for Kids
Learn How To Make DIY Recycled Plant Pots Craft
STEP 2: CLEAN EGG SHELLS
Gently run the eggshells under water. (Don't use soap!).
Be careful not to crack the eggshell. They'll be more fragile now that they don't have the egg whites or egg yolks inside.
Set aside in egg carton to air dry before you plant seeds in eggshells.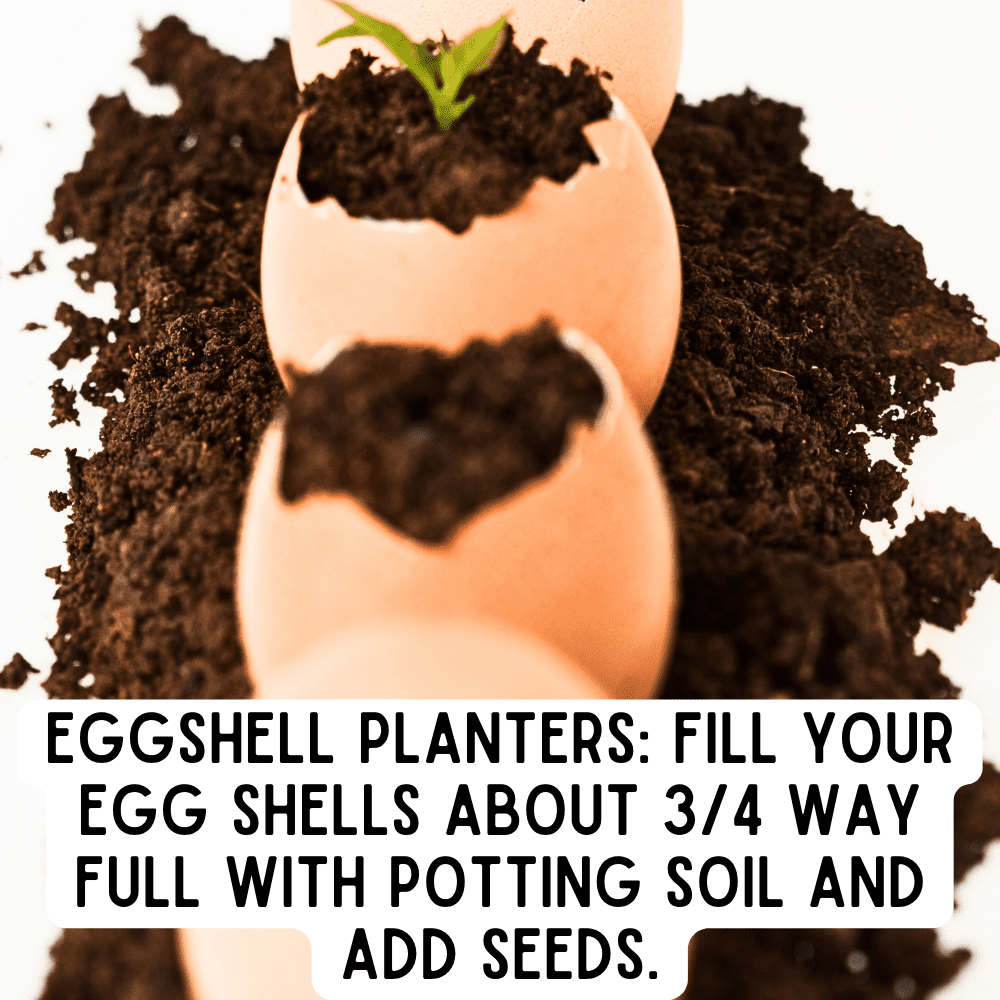 STEP 3: ADD SOIL AND SEEDS TO EGG SHELLS FOR AN EGG SHELL GARDEN
Once eggshells are dry, use a small spoon to carefully fill each shell with about 3/4 way full of potting soil.
Start seeds in eggshells: Add 3-5 seeds to the top of the soil in each eggshell.
Lightly mist with water.
Place egg shell plants in egg carton near a window in a warm spot and keep an eye on your egg carton planters!
Depending on the types of seeds you use, you will see sprouts in just a few days and you can watch your seeds grow!
One of the reasons that we recommend wheat berries is because they sprout so quickly and you'll be able to see your seedlings in eggshells in no time!
EXPERT TIP: Do not buy small packages of wheat berry seeds. Instead, buy bulk wheat berries like this! Not only are they cheaper than a tiny pack of seeds, you can also cook and eat them or grind them for flour! (We use cooked wheat berries in our healthy bowls all the time!)
If you're doing this as part of your Earth Day crafts for school age (like Earth Day craft ideas for kindergarten and up), have them keep an observation journal of what they see each day with the seeds growing and things they notice about the egg shells plants.
KIDS ACTIVITY TIP FOR EGGSHELL CRAFTS: Planting in eggshells is also a fun Easter project and you can plant an Easter eggshell garden!
You can also grow wheatgrass for real Easter basket grass, beautiful Spring baskets, or May Day baskets! (More fun for Earth Day learning activities after your crafts with eggshells!)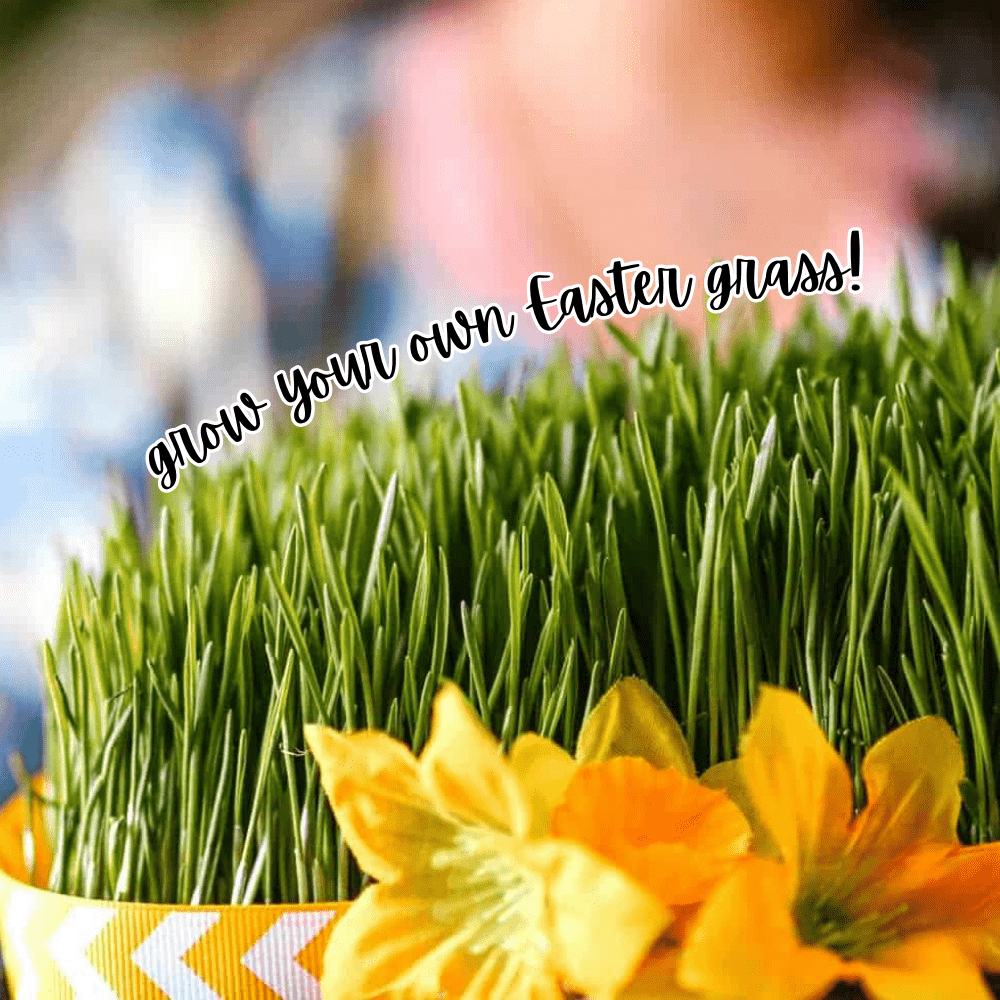 STEP 4: PLANT EGG SHELLS IN THE GARDEN!
Once your sprouts are 3-4 inches, plant them in the garden or in a bigger pot.
Because eggs shells are biodegradable and actually good for the soil, you can plant them right in the ground along with the sprouts! (It's one of the best things about these eggshell seed starters!)
Many people use planting with eggshells and putting egg shell in plants as a way to give their garden and plants extra vitamins and minerals!
The egg shell in soil is good for it, so don't throw out your little egg planters!
GARDEN TIP: Did you know that you can actually grow wheat from raw wheatberries? Plant wheat berry eggs as party of your Earth Day home activities, Earth Day activities upper elementary ideas, or even Earth Day activities for youth group for a community garden, or even if you need Earth Day workshop ideas for families. I love this for Earth Day activities outside that carry beyond just World Earth Day holiday — especially if you're looking for Earth Day projects out of recycled materials!
See how simple this is for an activity for kids? It really is one of the best eggshell crafts! These eggshell seed pots can be used for so many kids' themes – kids and gardening / DIY crafts for garden themes, miniature gardens / windowsill gardens for kids, Easter arts and crafts, children's mini crafts DIY ideas, spring themes, summer camp activity ideas, and more!
Want more Earth Day related activities?
Get free earth day activities coloring pages and Earth Day project based learning ideas on our sister site!
(Earth Day explained for kindergarten / preschool and up!)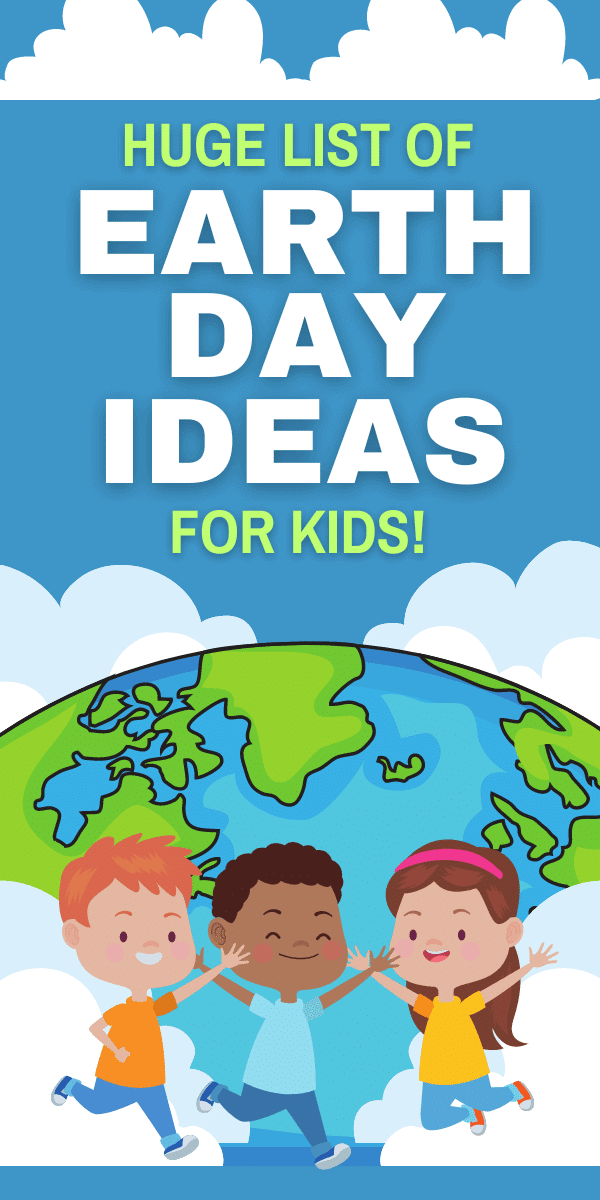 Great Earth Day resources if you're wondering how to explain Earth Day to a child!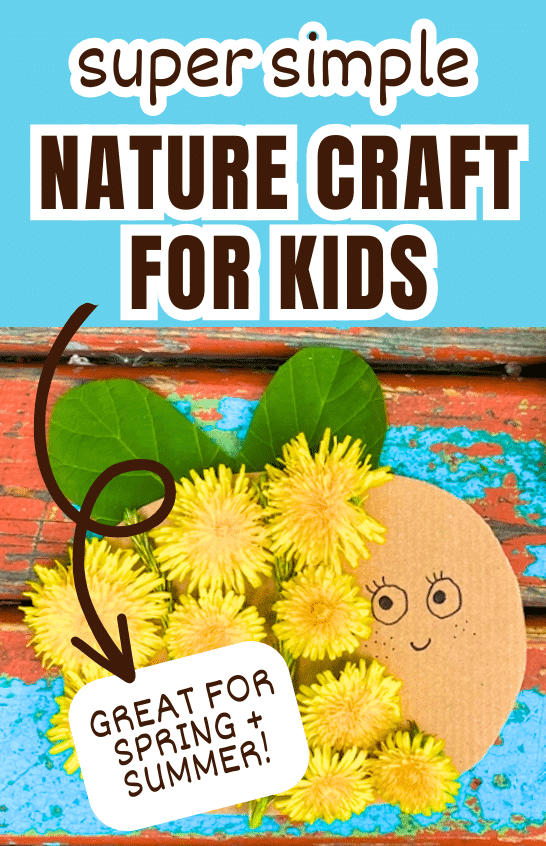 Have fun with these Earth Day garden activities for kids or for a fun craft for kids any time of year or for any season!
LOOKING FOR FUN COOKING PRINTABLES FOR KIDS?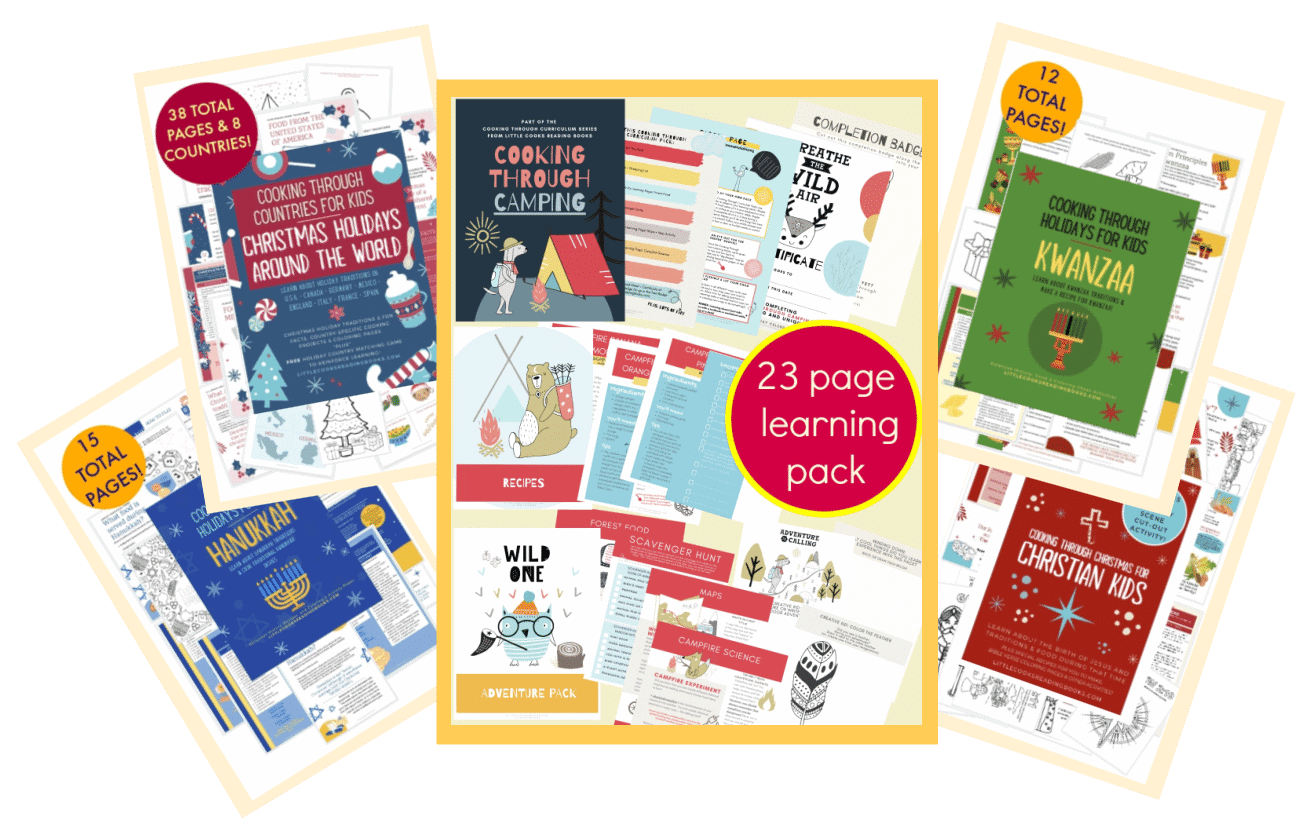 As an Amazon Associate I earn from qualifying purchases. Please refer to our
DISCLOSURE
.