This dandelion bee craft is one of the cutest kids crafts for summer or spring activities! It's an easy craft for kids, project to go with pollinator lessons, ideas for a bee happy activity table, or a bumble bee art activity that also inspires children to get inside with a fun nature hike or even just hanging out in the backyard gathering dandelion flowers and learning about bees.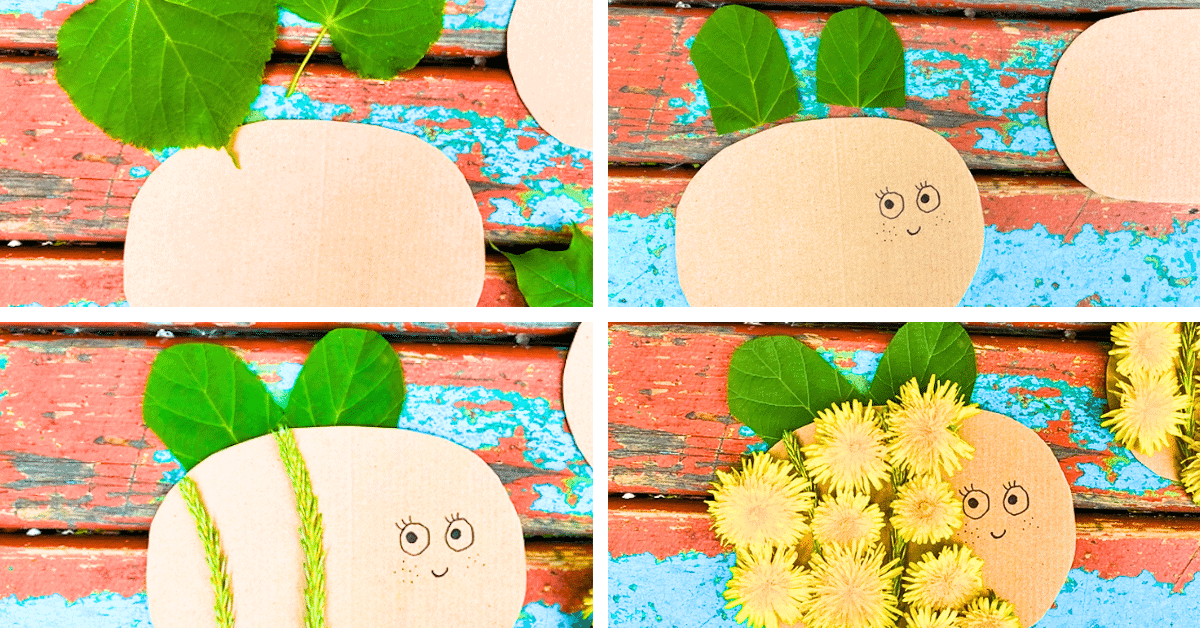 Best Dandelion Bee Craft For Children For Bee Theme Activities
If you're looking for dandelion craft ideas, it's time to put away those toilet paper bees or paper plate bees! Get out into nature and try this dandelion cardboard craft bee instead! This is such a simple craft that it's easy enough to do as a group project (like for camp crafts, daycare crafts, school craft ideas, group bee week activities, or bee activities forest school).
To Make Dandelion Bees, You'll Need:
Cardboard
Dandelion flowers
Leaves
Rubberbands
Glue stick
Black marker or crayons
Scissors
See the full step-by-step bee craft directions with pictures below for this spring time bee craft / summer bee nature crafts! Don't forget to KEEP SCROLLING past the directions for the craft to see our craft and read recommendations for kids activities paired with children's books! Tons of bee related activities ideas and bee learning activities toward the bottom of the post — great for World Bee Day activities or National Bee Day, too.
Affiliate links are used on this site. As an Amazon Associate I earn from qualifying purchases. Read more in our DISCLOSURE.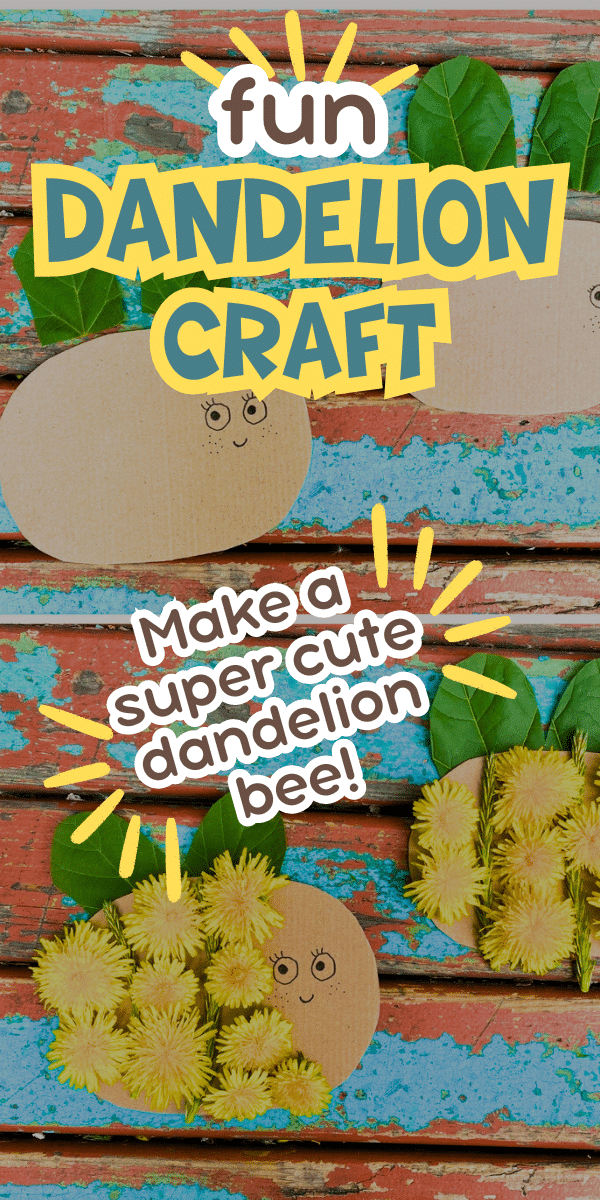 Spring Summer Craft Ideas: Want more dandelion craft ideas or summer nature project for kids? Learn how to make dandelion paint and do a DIY dandelion painting!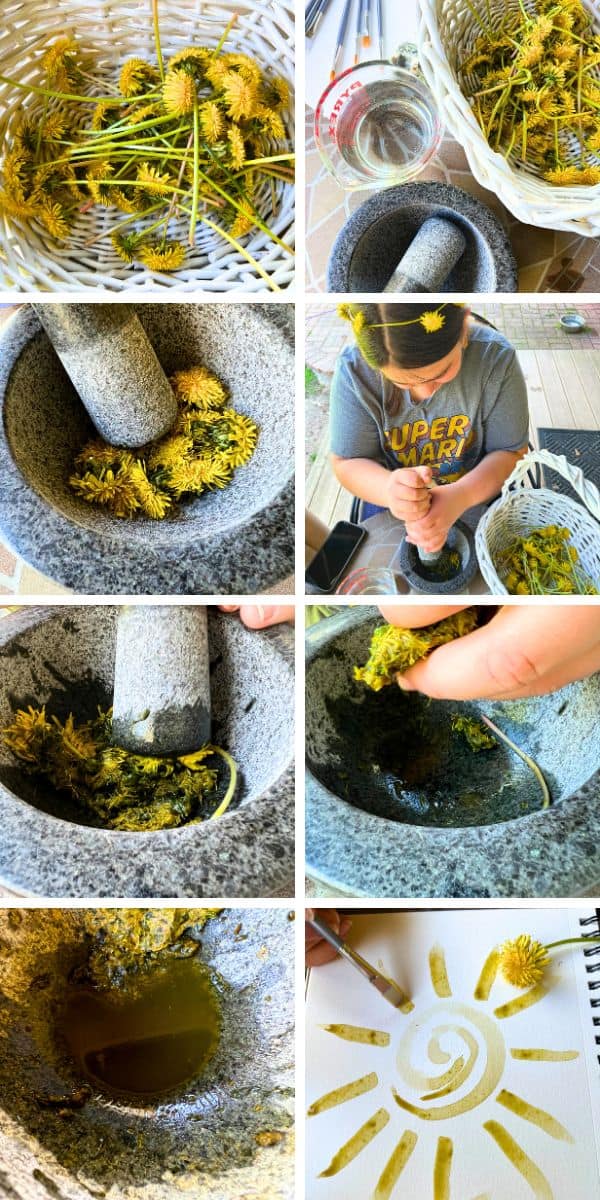 (Dandelion paint is another fun dandelion craft preschool and kindergarten, too!)
How To Make A Dandelion Craft Bee
Fun Craft For Why Do Bees Need Dandelions Kids' Activities!
These cute craft bees are great for all ages (especially if you're looking for spring activities or even summer camp crafts), but I really love these for dandelion crafts for preschoolers or kindergarten craft ideas for summer or start of spring crafts!
(With some help, this is even an awesome dandelion craft for toddlers or group preschool bee activities!)
This is also a fun children's activity to go along with talking about the importance of dandelions to bees / are dandelions bee friendly and pollination printables like these. (See the why are bees important worksheet pack below!)
And, you don't even need a dandelion craft template or arts and crafts printable — simple materials for an easy craft for all ages!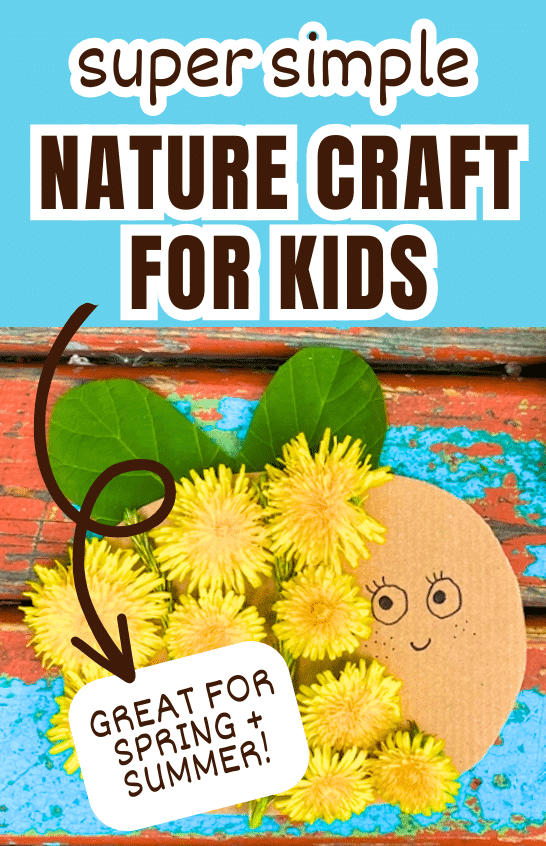 BEE CRAFT INSTRUCTIONS STEP-BY-STEP
CRAFT MATERIALS
For each bee, you'll need:
Cardboard
2-3 thick rubber bands (big enough to fit over the size of your cardboard oval)
Rubberbands
Glue stick
Black marker or crayons
Scissors
Dandelion flowers
Leaves
Long piece of grass or other plant leave to cover the rubber bands (optional)
CRAFT STEPS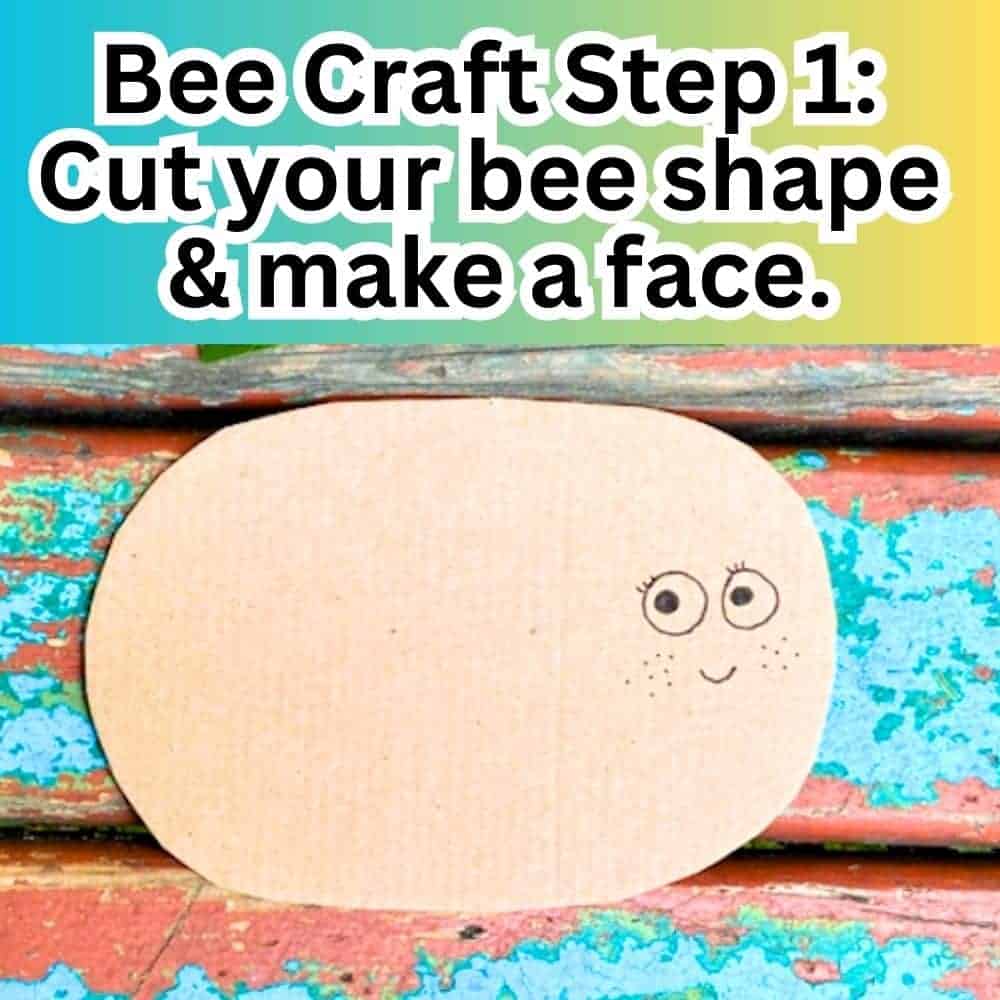 STEP 1: Make the bee.
Cut the cardboard into an oval shape.
Draw a face (eyes and a smile) on one end of the oval for the bee's face.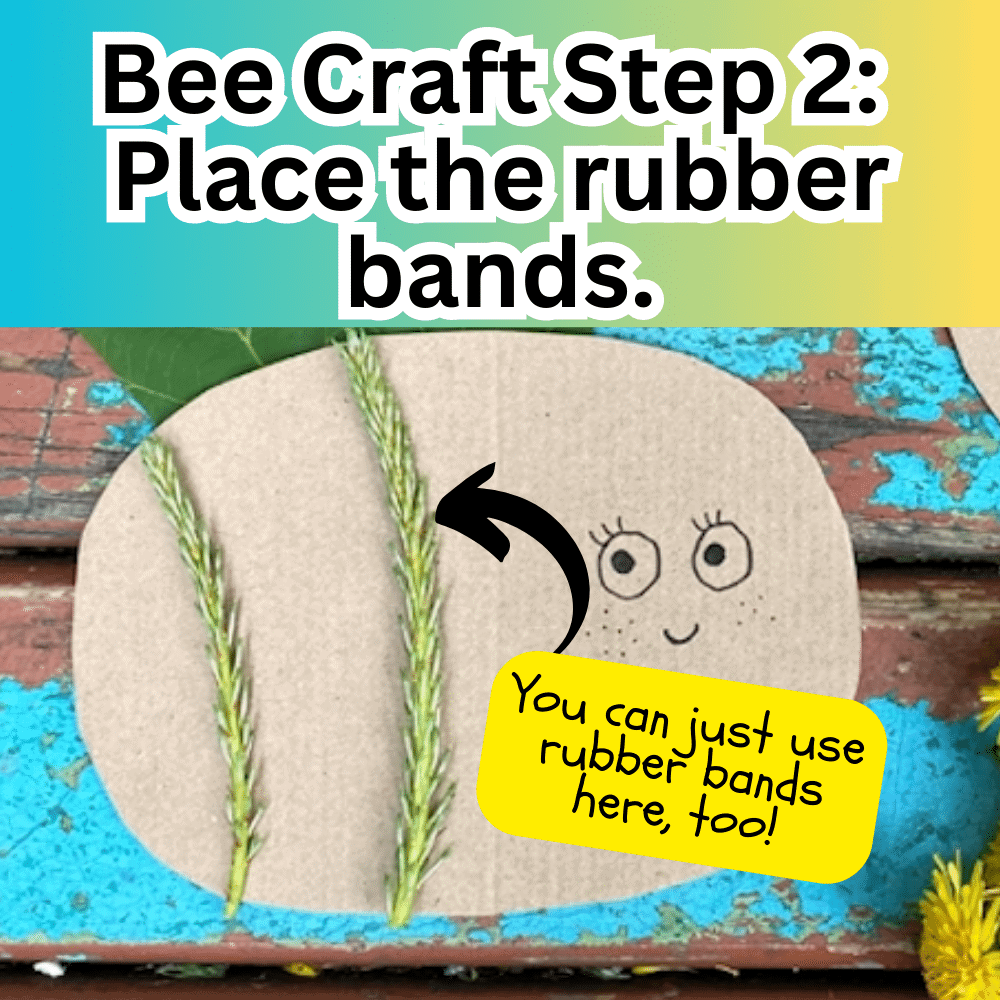 STEP 2: Place the rubber bands.
Place the first rubber band around the middle of the cardboard oval (closer to the face).
Place the second rubber band over the cardboard oval (a little ways behind the first one, near the other end of the oval).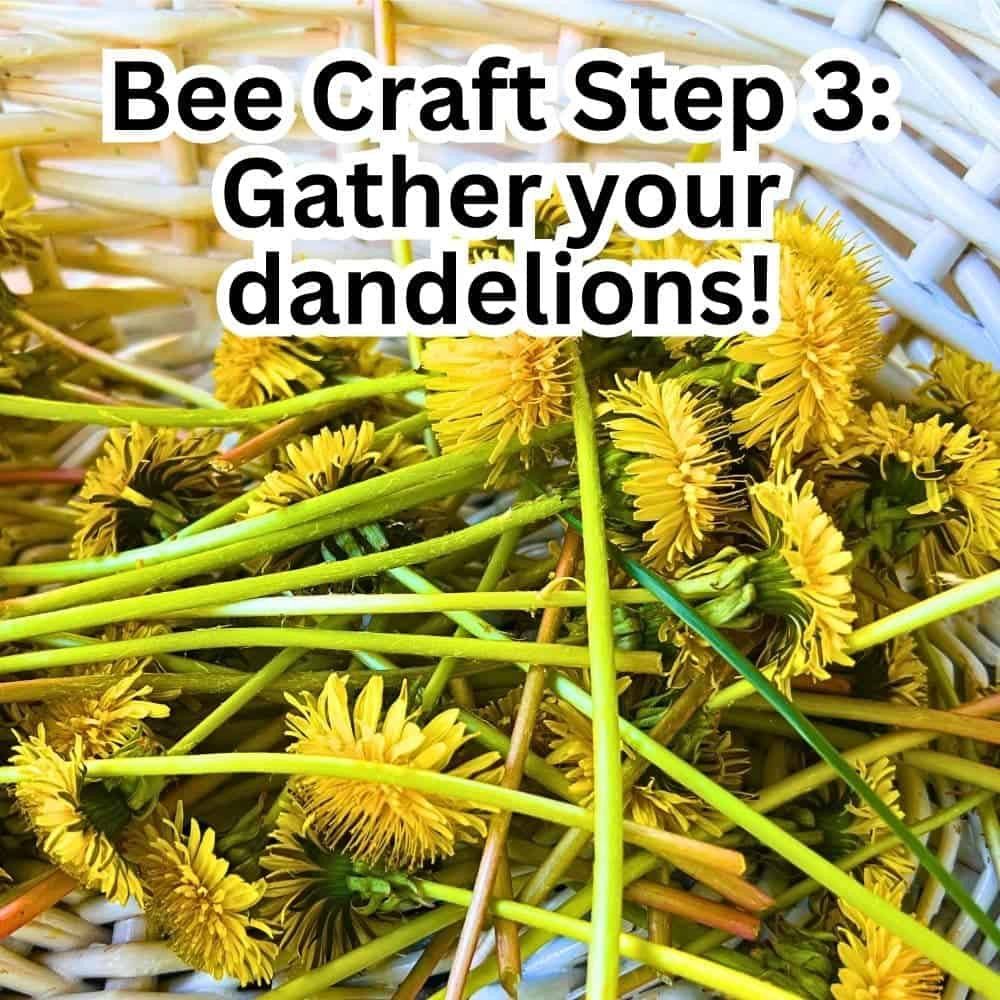 STEP 3: Go on a nature hike!
Have fun getting out into nature and gathering dandelions.
You'll need around 10 dandelions for each bee (maybe more or less depending on how large you cut the ovals for your bee body).
When you cut the dandelions, don't just take the flowers. Leave a little of the dandelion stem on flower. You'll need it to tuck under the rubber bands.
CRAFT TIP: Dandelions wilt pretty quickly (especially if you're handling them a lot). I recommend getting all your bee bodies cutout and the faces on them and get all your other materials ready before heading out to gather your flowers.
For the wings, you will need large green leaves (that you can cut).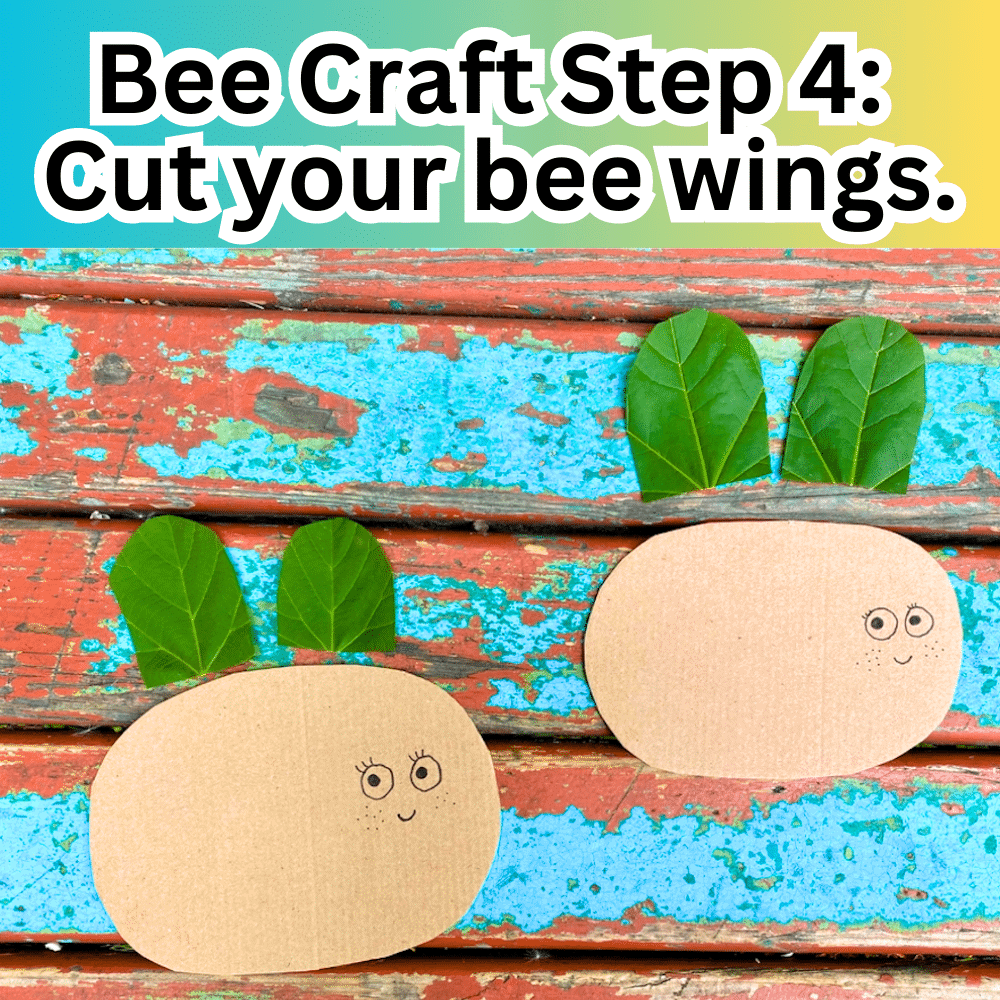 STEP 4: Make your bee wings.
From the large green leaves you gathered, cut two semicircles.
Turn the bee body over (opposite side of the bee face) and glue the bee wings onto the top of the bee.
Press down on the leaf wings for a few seconds to allow the glue to set.
Once dry, flip the craft bee over and move on to making your dandelions bee body!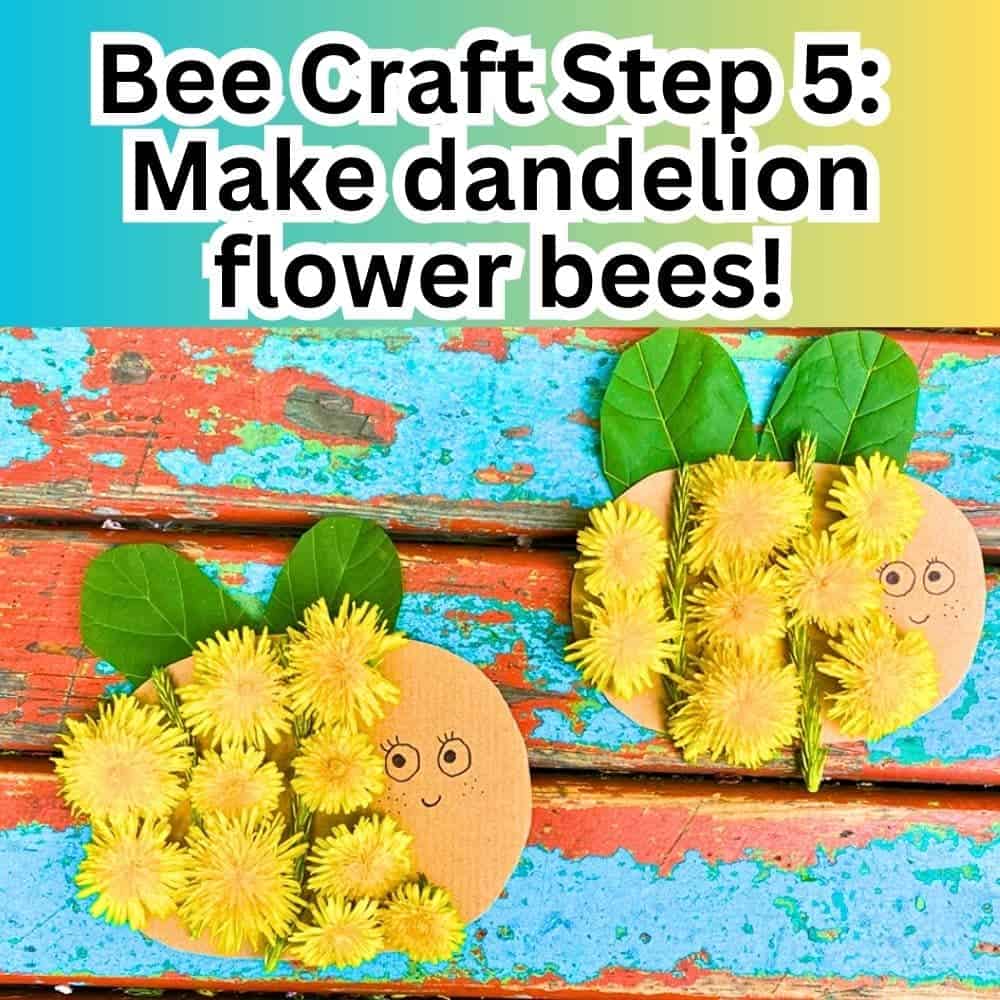 STEP 5: Make dandelion bees!
To make the dandelion bee body, you tuck the dandelion stem under the rubber band and gently pull it down until the flower head rests on the cardboard. Be careful not to pop the dandelion head off!
CRAFT TIP: It's easier if you start on the top or the bottom and work your way up or down.
Continue tucking dandelion stems under the rubber bands and pulling them down to the cardboard.
Tuck any stems sticking out around the rubber bands or cut them (but not too close that the flowers fall out of the rubber band!).
Repeat until dandelion flowers have filled both rubber bands.
CRAFT TIPS: If you have long blades of grass, pine branches, wheat grass or another stem, you can glue them on top of the rubber bands to hide them (like in the pictures). Or, you can just rearrange the flowers to hide the rubber band.
Looking for more activities about bees or bee life cycle activity?
PAIR WITH THIS BEES CRAFT: Bee Pollinator Lessons for Bee Crafts and Bees Projects (Bee Printable) – great to go along with summer crafts, pollination activities for kids, crafts for spring, World Bee Day activity, bee school activity, or other bee themed activities!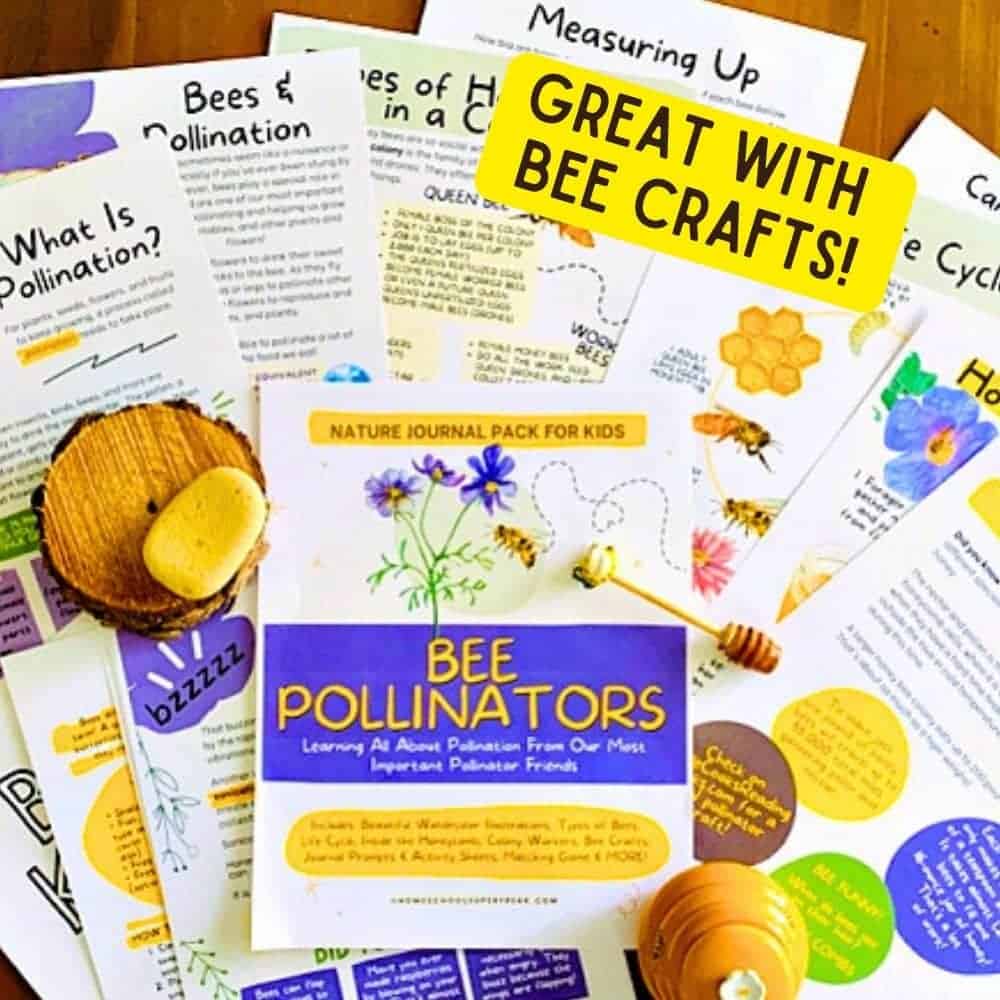 Craft and Read: Dandelion And Bees Books For Kids
Pair up your bee dandelion with these kids books:
GET BEE LESSON PLANS AND BEE ACTIVITIES FOR KIDS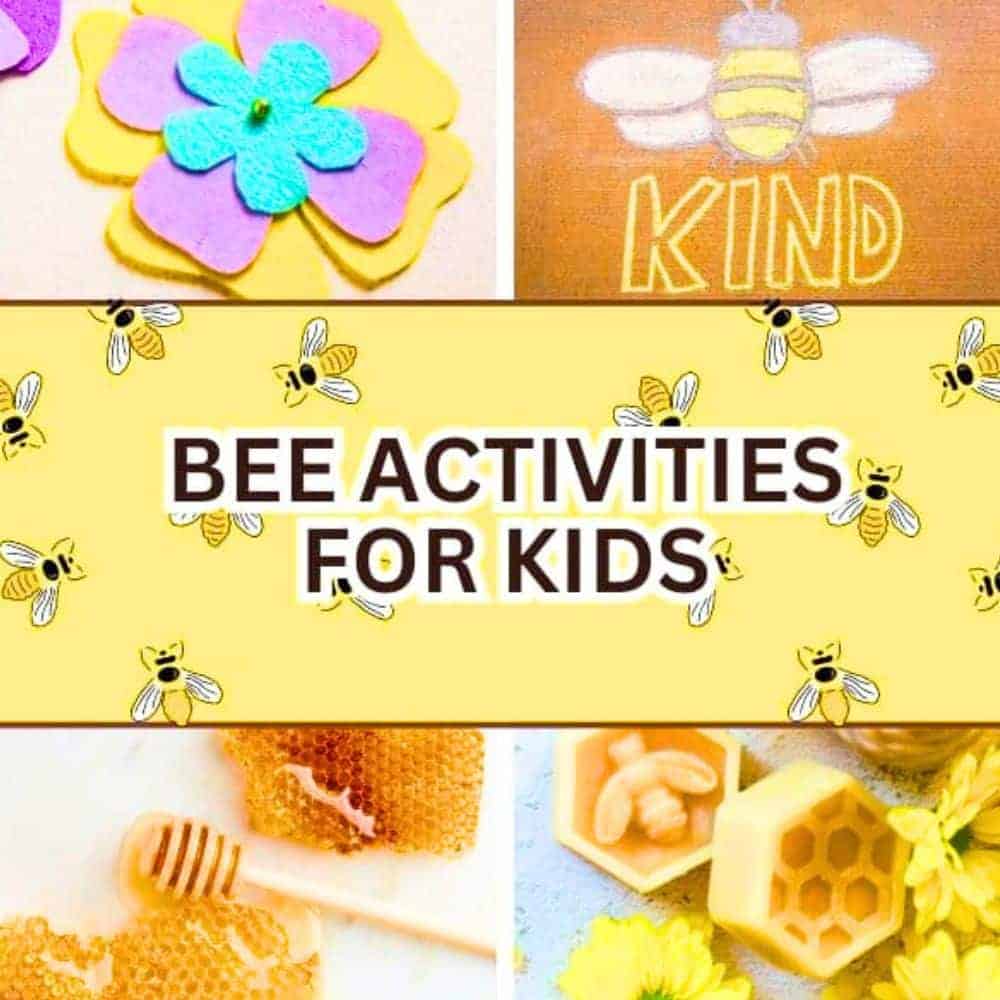 Try this next honeybee pollen activity: Bee Pollination Activity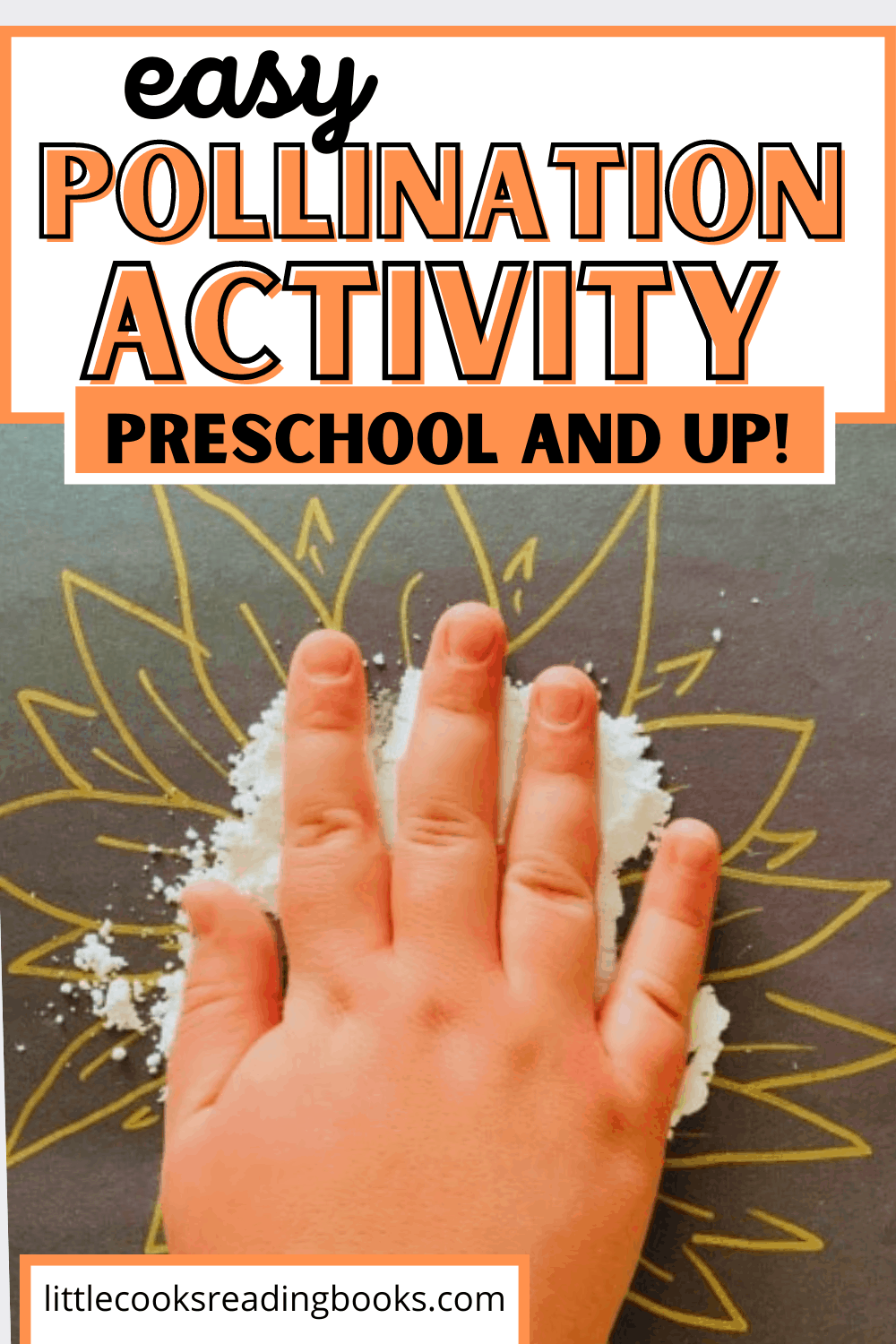 Let us know how your dandelion bee craft turns out!
LOOKING FOR FUN COOKING PRINTABLES FOR KIDS?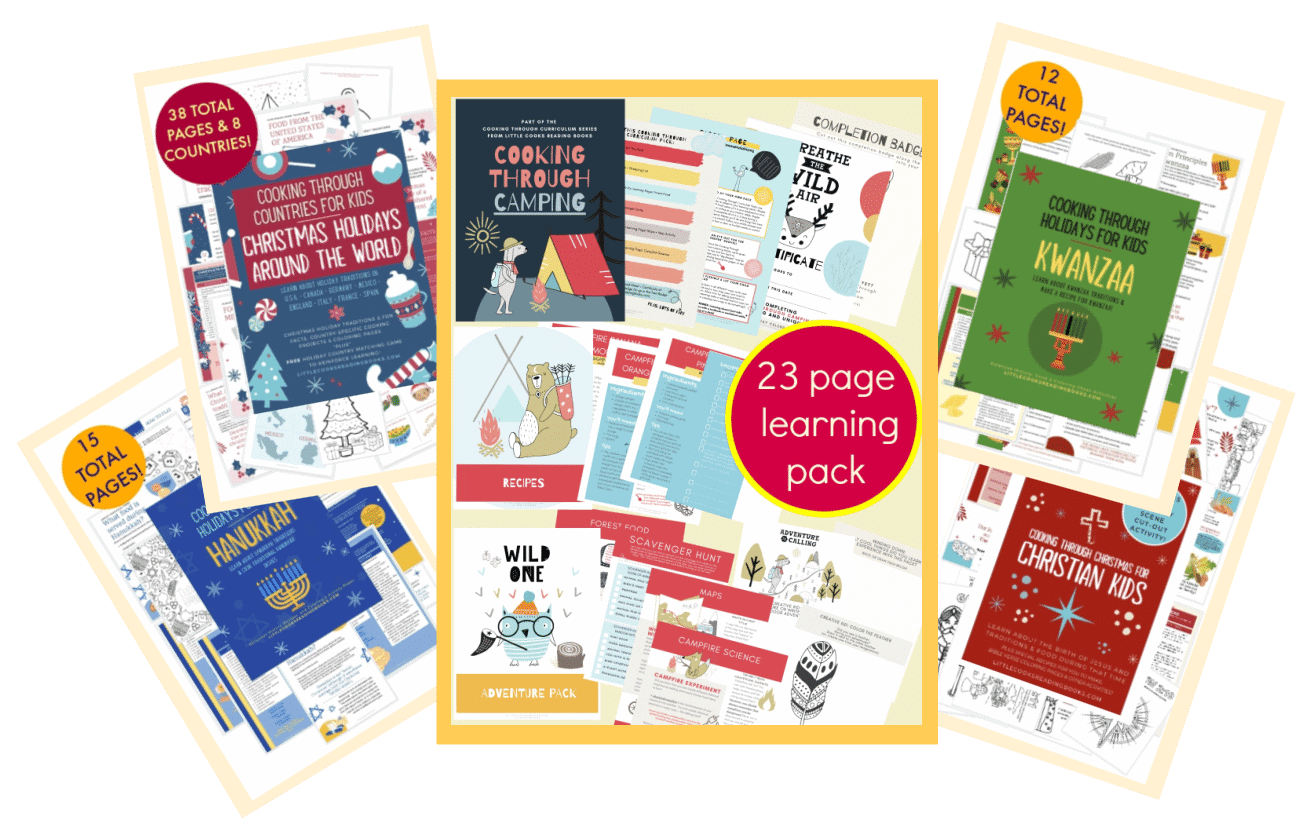 As an Amazon Associate I earn from qualifying purchases. Please refer to our
DISCLOSURE
.