How to make DIY plant pots with your kids. Great addition to your nature crafts, Earth Day crafts, Arbor Day crafts, or gardening with kids lesson plans. These are unique diy planters and fun for all ages!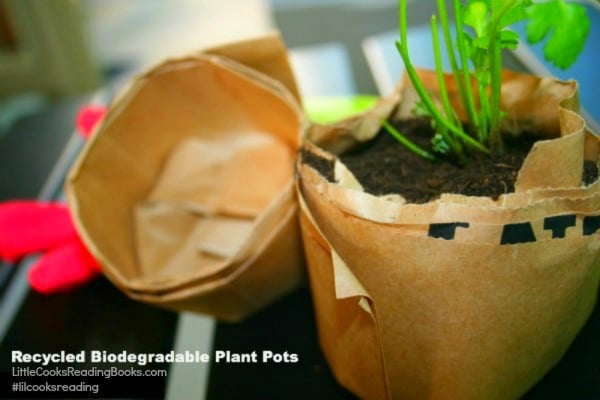 How To Make DIY Plant Pots: Nature Craft For Kids
Planting is a fun way to teach kids about gardening and where our food comes from — and what better way to do this than learning how to make DIY plant pots?
Also, it's a great opportunity to discuss the importance of creating plants for birds and insects in order to keep the cycle of plants and animals going.
Honestly?
Affiliate links are used on this site. As an Amazon Associate I earn from qualifying purchases. Read more in our DISCLOSURE.
The learning possibilities with gardening and planting are endless!
A couple of years ago, we wanted to create a biodegradable pot that we could just plant right into the ground or into the bigger planters after the seedlings grew big enough.
We saw this biodegradable planter and had a lot of fun making it.
(Plus, it's super easy!)
One of the great things about it is that you don't have to be a gardener or have a spot for a garden. These easy homemade flower pots can be planted right in the ground or in a planter that you keep inside or on the balcony. They are great DIY outdoor planter ideas for a variety of spaces!
(We even made extras to give away to friends!)
How do you make planter pots?
How to make DIY plant pots with recycled paper bags is easy. Cut and fold the paper bag into a pot and fill with dirt and seeds or plants as you would normally. These homemade pots are great eco-friendly DIY outdoor planter ideas! You can also recycle glass bottles and food containers to make and decorate planter pots.
DON'T MISS THE FULL DIRECTIONS ON HOW TO MAKE DIY PLANT POTS BELOW. KEEP SCROLLING!
---
YOU MAY ALSO LIKE:
---
Before we get to how to make homemade flower pots, let's talk about some fun children's book pairings with this planter pot craft!
Best Gardening Books for Kids
I love this topic because you can add some of the best gardening books for kids and also some fun fiction gardening story books. They make great pairings with our DIY recycled plant pots!
Here are some of our favorites:

OK!
It's time to learn how to make plant pots!
HOW TO MAKE DIY PLANT POTS
Yield: 4-6
DIY Plant Pots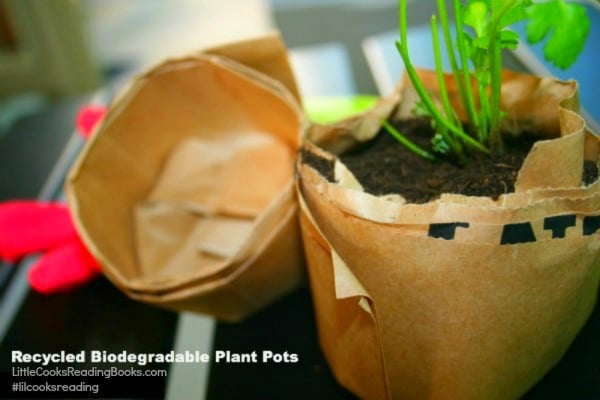 Learning how to make DIY plant pots is a fun way to teach kids about plants, growing, food, and even farming! Add this to your DIY outdoor planters ideas!
Materials
Brown paper grocery bags (recyclable)
Empty water or soft drink bottle
Potting soil
Seeds or seedlings from plants or flowers of choice
Instructions
Cut a strip of the bag (about 6-8 inches high).
Fold the strip of the bag in half (lengthwise).
Roll the strip of bag around the bottom of a soft drink or water bottle, leaving some bag overhanging at the bottom (this is what we will fold up to make the bottom of the pot).
Fold the edges of the bottom of "pot" (the bag you rolled) to make a bottom.
Work off of the soft drink or water bottle and make sure the bottom is folded to form the pot.
Fill with soil and a seed, seedling or plant.
HOW TO MAKE DIY PLANT POTS
LOOKING FOR FUN COOKING PRINTABLES FOR KIDS?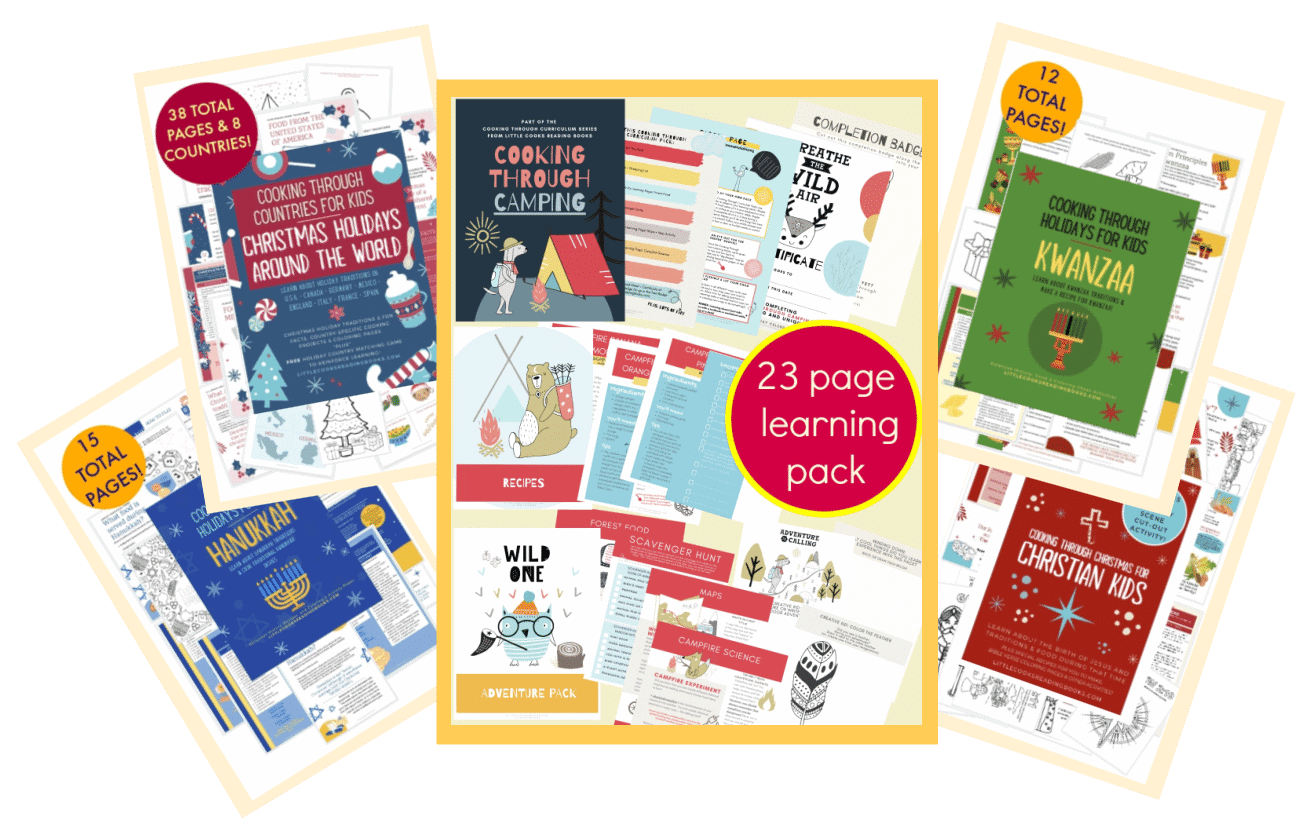 As an Amazon Associate I earn from qualifying purchases. Please refer to our
DISCLOSURE
.