Learning how to make buttermilk is great for cooking AND a fun kitchen science project to do with the kids! Here's how to make an easy  buttermilk substitute for baking and buttermilk recipes.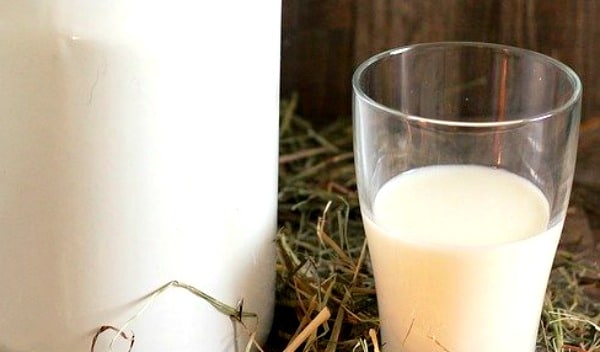 How To Make Buttermilk
Before we get to how to make buttermilk, here are some frequently asked questions about it:
What exactly is buttermilk?
Buttermilk is exactly what it sounds like — the milk that is leftover after churning butter. However, today buttermilk is fermented and cultured to become buttermilk since not many people are churning their own butter these days.
What is the difference between milk and buttermilk?
Buttermilk is different from regular milk in that regular milk is produced by the animal (or human). Buttermilk is created by lactic acid being fermented in the milk, creating a slightly sour taste.
Affiliate links are used on this site. As an Amazon Associate I earn from qualifying purchases. Read more in our DISCLOSURE.
Can you drink buttermilk?
Yes! Buttermilk is actually a good milk alternative to those with digestive issues. It is more easily digested than regular milk for many people. It is high in lactic acid, which helps with harmful bacteria. Buttermilk is also high in potassium, vitamin B12, calcium, and riboflavin for other health benefits.
What does buttermilk taste like?
Buttermilk is richer than regular milk. It has a tangy almost sour taste. However, when it is used in baking the tangy doesn't doesn't come through.
How do you make buttermilk from regular milk?
How to make buttermilk from milk? You can make buttermilk from regular milk using whole milk and adding an acid like lemon juice or white distilled vinegar. The acid causes the milk to slightly curdle, which makes buttermilk. You can then drink or use the buttermilk in recipes. This is often referred to as "clabbered milk."
What does buttermilk do in baking?
Buttermilk can help breads rise when interacting with baking soda. It also affects the gluten in baking, which can make baked goods lighter and fluffier.
How can I substitute buttermilk?
What can be used in place of buttermilk? You can use whole milk and lemon juice or white distilled vinegar or plain yogurt mixed with milk and cream of tartar.
OK!
Now onto the buttermilk alternative recipe if you don't have store-bought buttermilk.
Our recipe is how to make buttermilk from regular milk and how to make buttermilk with vinegar and also how to make buttermilk with lemon juice.
How To Make Buttermilk Homemade
Yield: 1 cup
Homemade Buttermilk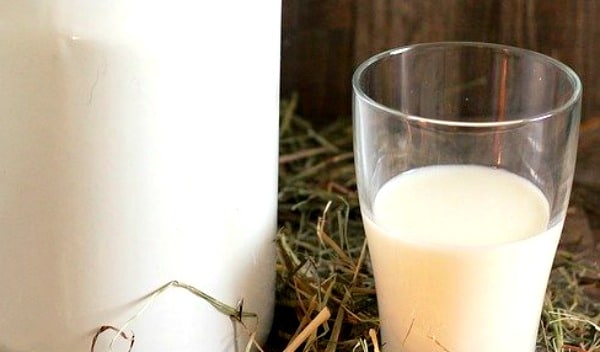 You can use this simple homemade butter milk any time you have a recipe that calls for buttermilk.
Ingredients
1 cup milk
1 tablespoon fresh lemon juice or white distilled vinegar
Instructions
Whisk together milk and lemon juice. (Or milk and vinegar)
Use as normal in recipes that call for buttermilk.
Notes
Some recipes call for letting homemade buttermilk stand for 10 minutes to thicken after mixing. However, you don't necessarily need to do that. Some cooking tests have shown that it works just as well if it's used immediately or if it thickens.
Nutrition Information:
Yield:
1
Serving Size:
1
Amount Per Serving:
Calories:

131
Total Fat:

5g
Saturated Fat:

3g
Trans Fat:

0g
Unsaturated Fat:

2g
Cholesterol:

20mg
Sodium:

128mg
Carbohydrates:

13g
Fiber:

0g
Sugar:

0g
Protein:

9g
Nutrition information is estimated. Changes to the recipe and use of different brands may cause changes to the nutritional information to vary slightly from the ones provided here.
HOPE YOU ENJOYED LEARNING HOW TO MAKE BUTTERMILK!
LOOKING FOR FUN COOKING PRINTABLES FOR KIDS?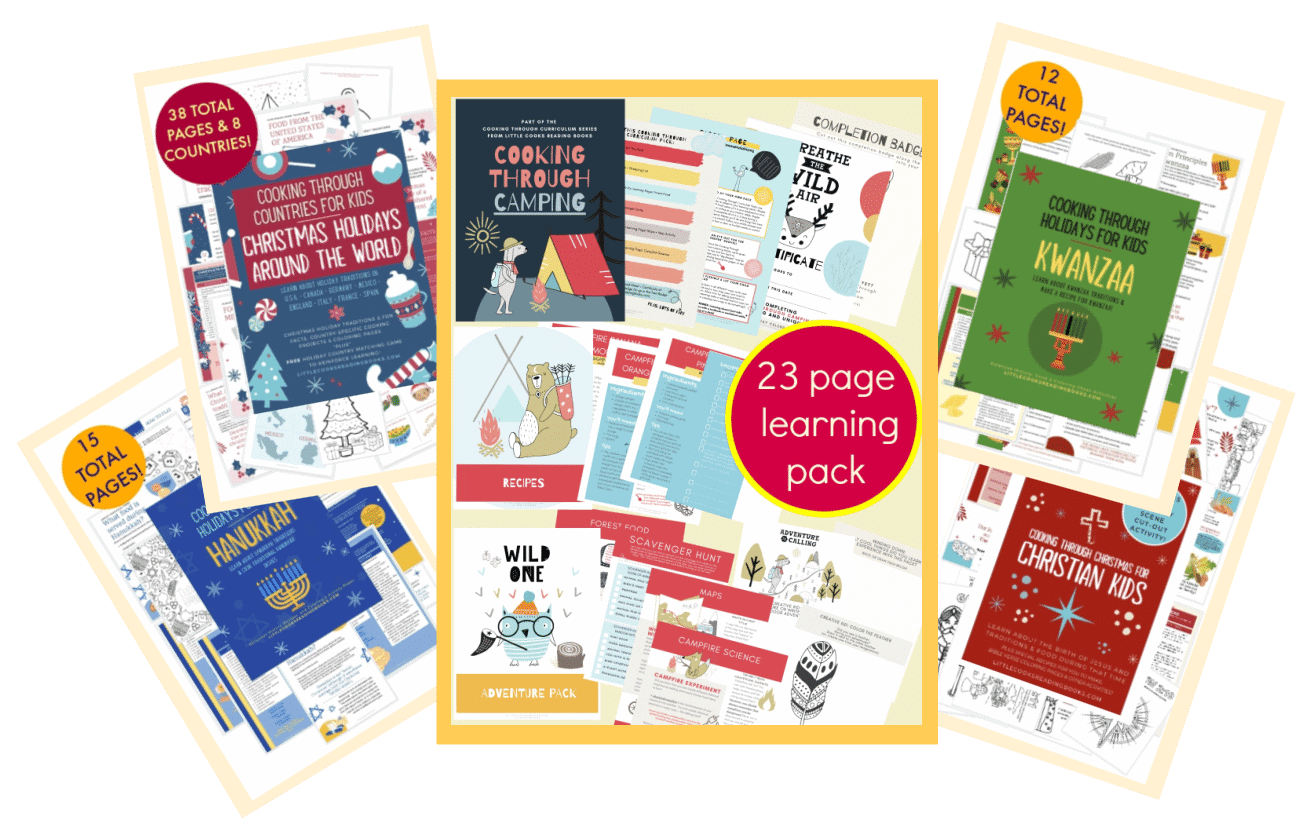 As an Amazon Associate I earn from qualifying purchases. Please refer to our
DISCLOSURE
.