Red colored eggs are an important part of Easter in many cultures. We'll cover red Easter egg meaning and how you can dye red eggs for Easter a few different ways! We'll also talk about the Greek Easter egg cracking tradition and how to play the egg game!
All About Red Colored Eggs (And How To Dye Eggs Red Color)
How To Dye Red Eggs
Using natural dyes: To dye eggs naturally, you can use beets, beat juice, pomegranate juice, red onion skins / red onion Easter egg dye, or other ingredients that contain red pigment. Boil the dye material with water until you've reached the desired color. Remove from heat and cool completely. Add 1 tablespoon of white vinegar for every cup of water. Then add the eggs and let them sit until they reach the desired color. *You may need to leave natural dyed eggs in a lot longer than other egg dyes.
Using Easter egg dye: You can also use commercial egg dye to create red eggs (like the egg dye tablets that come in the package). Simply follow the instructions on the package and mix the dye with water and vinegar. Then, add the eggs and let them soak in the egg dye bath until they're the red you want.
Using food coloring: If you don't have egg dye on hand, you can use food coloring to dye eggs. Mix 15-20 red food coloring with water and vinegar, and then add the eggs. Let them sit until they reach the desired color. I happen to think this is the best way to reach the most vibrant red color for eggs! You can easily get dark red eggs with this egg coloring method.
PRO TIP: Be careful when handling the dye as it can stain clothes and surfaces. Wear gloves to protect your hands and work on a covered surface, especially if you're making red eggs with kids. (Use an old tshirt to protect clothes!)
Affiliate links are used on this site. As an Amazon Associate I earn from qualifying purchases. Read more in our DISCLOSURE.
KEEP SCROLLING for the full recipes on how to make red-shelled eggs different ways! See important instructions about natural red Easter egg dye below and a different red dyed eggs for Easter recipe! Also, keep reading for the red Easter egg story and background!)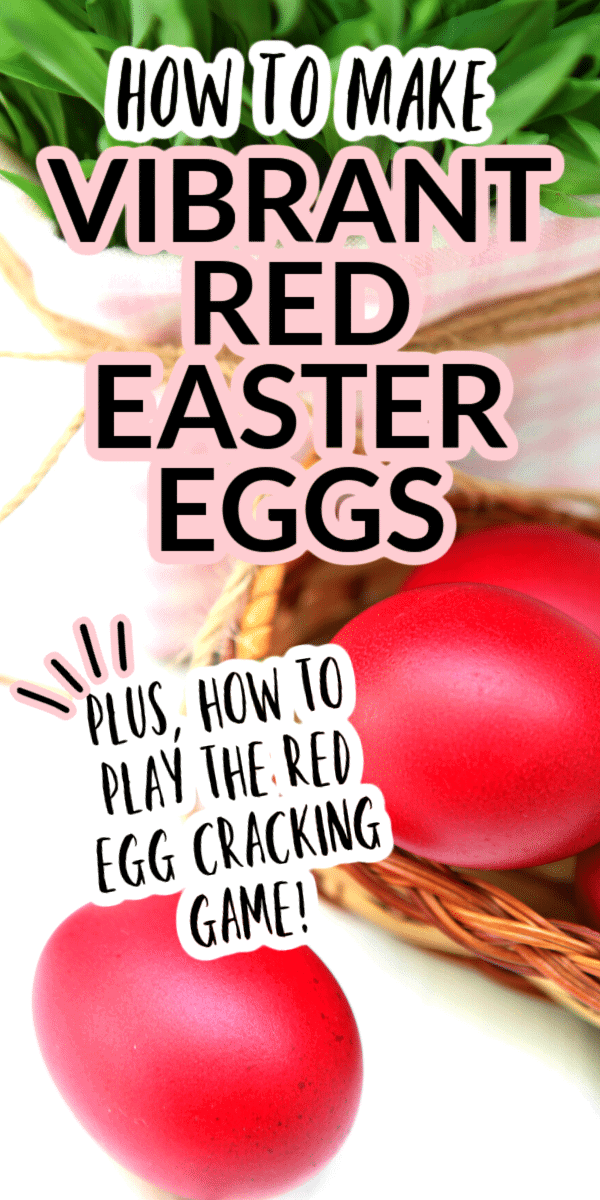 Where to buy red egg dye powder?
Some people also use red egg dye powder to color red eggs. You can usually buy it at specialty food stores or online. The red powder is usually made from natural sources like radishes or beets. Be sure that you get food-safe dye powder and then follow the directions on the package for making red colored eggs.
GET RED DYE POWDER HERE (it's not just a red Easter egg dye, it's for anything!)
How do you dye eggs bright red?
To achieve a bright red color on dyed Easter eggs, start with a dark red dye bath. The color of eggs can be a few shades lighter, so be sure that you start with a nice, dark red. Then, let your eggs sit in the red dye until you achieve the red you want. This can take from 30 minutes to an hour or more!
ALSO CHECK OUT MORE EASTER EGG FUN FOR KIDS ACTIVITIES:
How To Color Easter Eggs With Natural Ingredients
How To Make Egg Shaped Slime Recipe For Easter
Easter Egg Activity Ideas For Kids
Fun Easter Activities For The Family
How To Do Old School Easter Egg Coloring
Before we get to how to make red eggs, your kids may have fun learning about the meaning of red eggs in different cultures and what do red Easter eggs symbolize…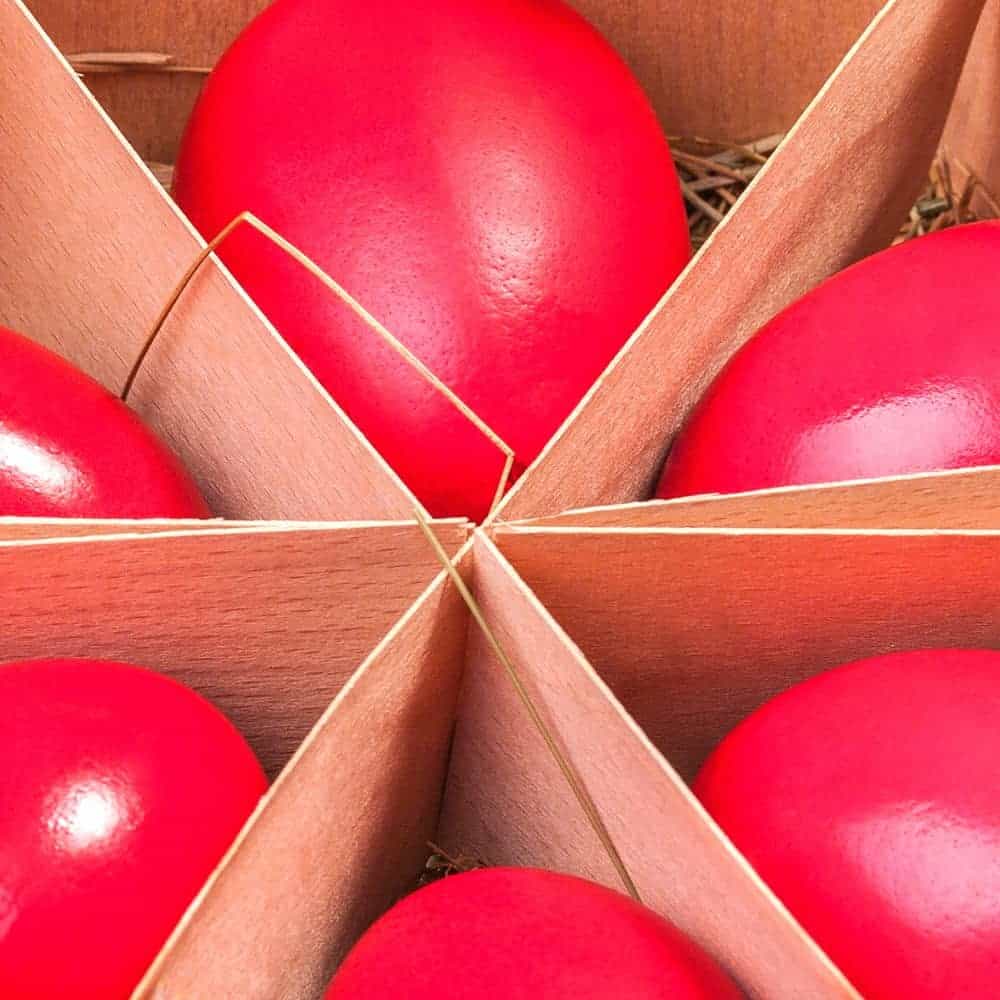 What Does The Easter Egg Symbolize? Learning About The Red Easter Egg Tradition
Easter eggs dyed red have a special significance in several cultures and traditions and many families share about the Easter red eggs history every year at the holidy.
Let's take a look at what do red eggs symbolize and why red Easter eggs are important for some…
Red Easter Eggs in Christianity
For some Christians, red Easter eggs symbolize the blood of Jesus Christ, which was shed on the cross.
The eggs are often dyed red on Holy Thursday or on Good Friday and are given as gifts on Easter Sunday, put in Easter baskets, or used as to symbolize the resurrection of Jesus on the Easter lunch or Easter dinner table.
HAVE EASTER COLORING LEFTOVER? Try Crafts With Leftover Easter Egg Dye
Red Eggs In Persian and Central Asian Cultures
In some Persian and Central Asian cultures, red eggs are used during the spring equinox to symbolize fertility, rebirth, and the start of a new year or at other times of the year.
Although the red eggs aren't used for Easter, they are a significant part of Spring in those cultures.
In Persian cultures, they use red dyed eggs for Nowruz, which New Years celebration that falls in the Spring.
In Asian cultures, you may see red eggs throughout the year at special occasions. They symbolize good luck and prosperity and are often served at birthday parties, weddings, births, etc.
You may have heard about red dyed eggs Chinese culture traditions!
Red Greek Eggs: What is the red easter eggs Greek tradition?
In the Greek Orthodox tradition, red Easter eggs are used in a game called "tsougrisma," which involves tapping eggs together to see whose egg will crack first.
The winner is said to have good luck for the year.
The red color represents the blood of Christ, and the cracking of the egg symbolizes the tomb of Christ cracking open on Easter Sunday.
Greek families even make Greek Easter bread with the whole red eggs cooked into the bread, which are not eaten but used for decorations!
Red Greek Easter Eggs How To Dye: Get Greek Red Easter Egg Dye (for red Easter eggs orthodox recipe / dye red Easter eggs Greek recipe)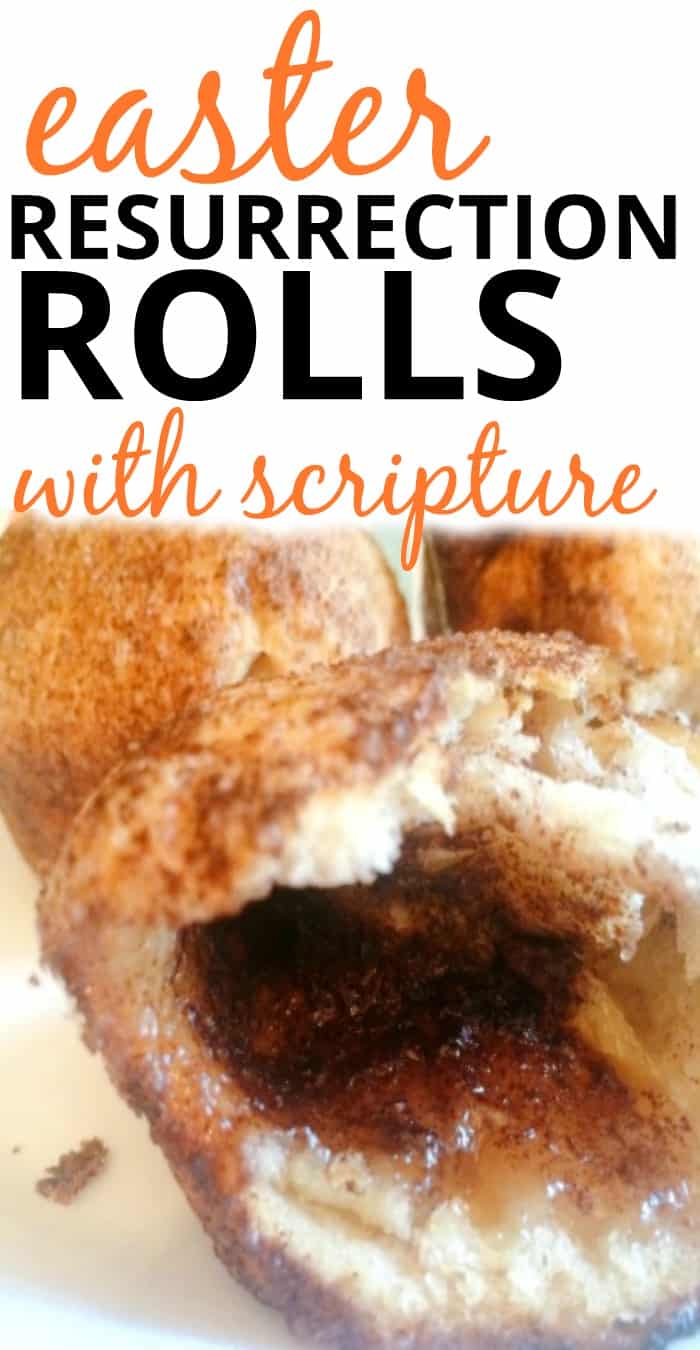 DON'T MISS: HOW TO MAKE RESURRECTION ROLLS STORY WITH KIDS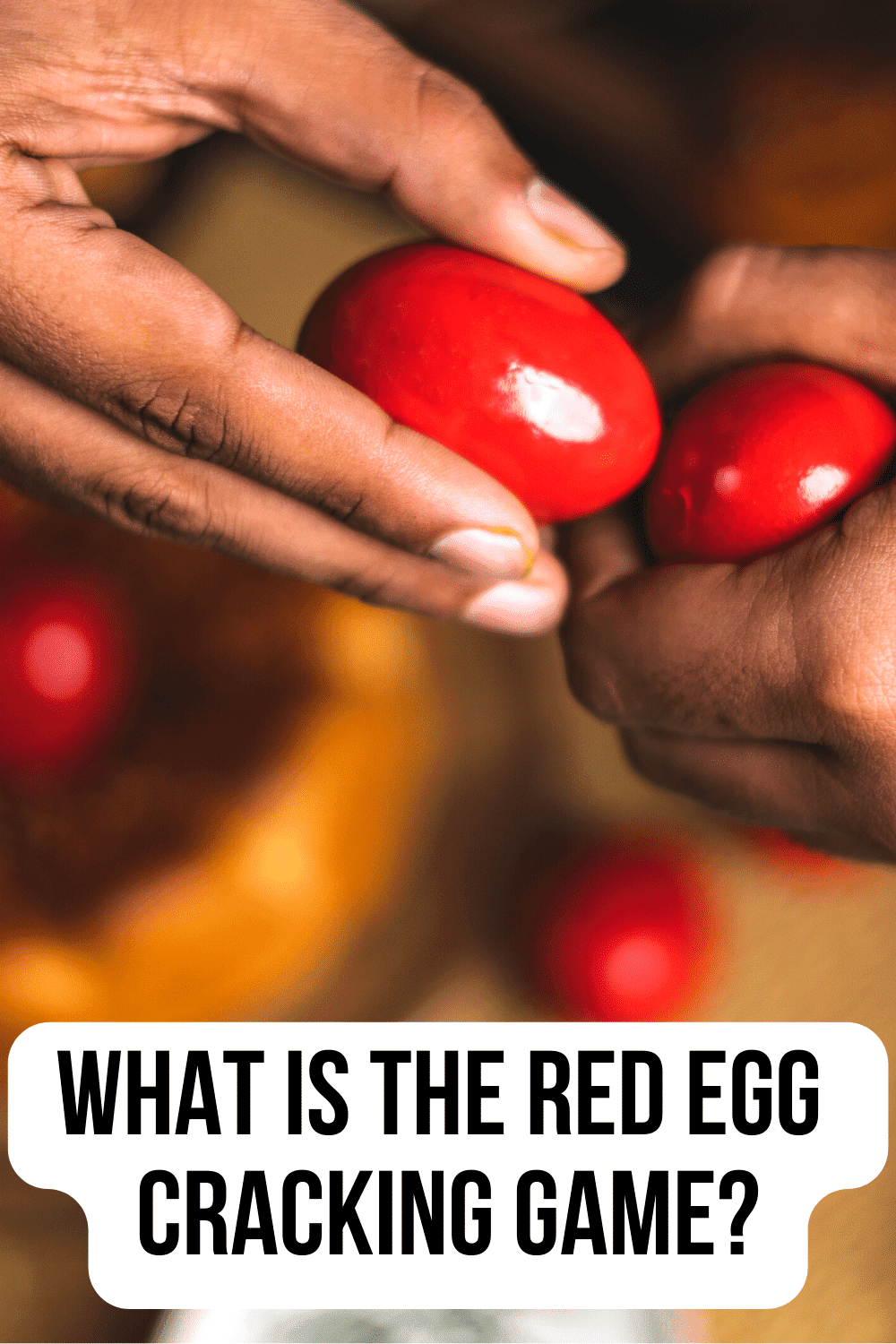 How To Play Greek Egg Cracking Game
What is Tsougrisma?
Tsougrisma, pronounced TSOO-grees-mah, is a traditional Easter game played in Greece, Cyprus, and other parts of the Eastern Mediterranean with red-dyed eggs. It involves clinking or tapping the eggs together to see whose egg breaks first.
How Do You Play The Greek Egg Game?
The Greek egg cracking game, known as Tsougrisma, is a traditional Easter game played with red-dyed eggs. There are variations on the game play based on what was handed down through the family.
How do you play the Greek Easter egg game?
Each player chooses a red egg, and they tap the ends of their eggs together. One player holds their egg with the pointed end up, while the other player holds their egg with the rounded end up.
The player with the pointed end tries to crack the other player's egg by tapping it gently with their egg. If the other player's egg cracks, the player with the cracked egg loses and the winner (with the uncracked egg) moves on to the next opponent.
If neither egg cracks, the players switch positions, and the player who had the pointed end now holds the rounded end, and vice versa. They continue tapping their eggs together until one of them cracks.
The winner of each round continues to play against other winners until there is only one player left standing.
In some versions of the game, the winner is said to have good luck for the year, and they may eat their opponents' eggs as a symbol of victory.
In Greece, this game is usually played on Easter Sunday after the traditional midnight mass, or with family and friends gathered around the table for Easter dinner or Easter celebration.
The game can be enjoyed by both children and adults, and it's a fun way to celebrate Easter and carry on a beloved tradition.
After the eggs are broken, don't throw them out! They are often served with salt and olive oil as part of the celebration or eaten in other ways (try them in this best egg salad dish ever!)!
Why do Greek Orthodox crack eggs at Easter?
Cracking eggs at Easter is a beloved tradition in Greece and other Orthodox Christian countries. It's a way to honor the sacrifice and resurrection of Jesus Christ while also celebrating the arrival of spring and new beginnings. The tradition of cracking eggs is linked to the Christian belief in new life and rebirth. The cracking of the egg is a symbolic reminder of this miraculous event of Christ rising from the dead.
What do Greeks say when they crack eggs?
The person tapping says Christos Anesti, or Christ has risen, and the other person answers Alithos Anesti, or Truly, He has risen!
How to win every Tsougrisma game?
There's really no way to ensure that you win Tsougrisma (egg crack game), but some people believe that keeping your egg warm can be a winner's trick. Some players warm their egg by holding it in their hand or keep it in a warm place, saying that can make it stronger and less likely to crack.
Let's get to our red Easter eggs recipe — two different ways to make a red egg…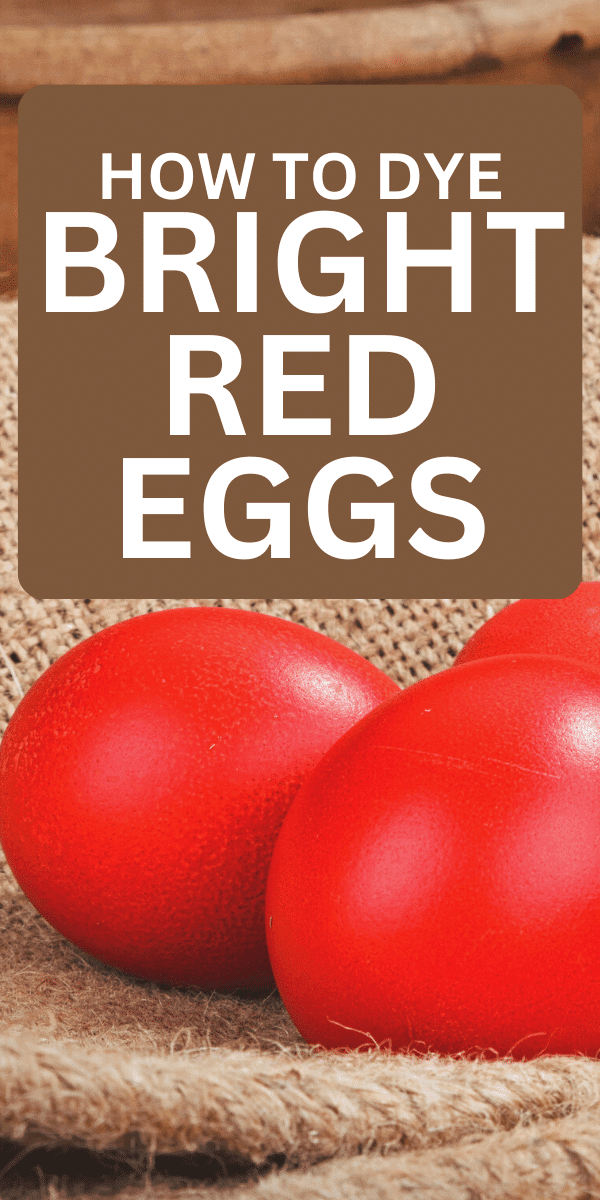 How To Color Red Easter Eggs: Recipes For Red Eggs
Learning how to color red eggs can be a little tricky if you're trying to achieve a deep red color. You'll likely need to leave the eggs in the color bath for a while to read that color and turn them periodically to achieve a saturated red color.
How do you dye red eggs with beets?
Here are the steps to dye eggs bright red using natural dyes like beets:
Start with hard-boiled eggs (still in shell) that have been cooled.
In a pot, combine 4 cups of water, 2 cups of chopped beets, and 2 tablespoons of white vinegar. Bring the mixture to a boil and then reduce the heat to a simmer.
Let the mixture simmer for 30 minutes.
Strain the liquid into a bowl and discard the beets.
Add the eggs to the liquid, making sure they are fully submerged.
Refrigerate the eggs in the dye for 30 minutes to an hour or until they reach the desired shade of red.
Once the eggs are the desired color, remove them from the dye and let them dry completely.
Sometimes beets make a more pinkish red and not a true red. You may have to play around with the recipe by adding beet juice or even trying other natural ingredients like red onion skins, or pomegranate juice.
NOTE: Natural red cabbage Easter egg dye sometimes makes more of a purple hue.
How To Dye Red Eggs With Food Coloring
Alternatively, you can use commercial food coloring to dye eggs. Here are the steps to dye eggs bright red using commercial food coloring.
How do you dye red Easter eggs with food coloring?
Start with hard-boiled eggs that have been cooled.
In a bowl, mix 1/2 cup of boiling water, 1 teaspoon of white vinegar, and 20 drops of red food coloring (or more, depending on the color you want). You can adjust the amount of food coloring to achieve the desired shade of red.
Dip the eggs into the dye, making sure they are fully submerged.
Leave the eggs in the dye for 15 minutes or until they reach the desired shade of red.
Once the eggs are the desired color, remove them from the dye and let them dry completely.
RECIPE TIP: Place a cooling rack over several layers of paper towels. To dry the eggs, place them on the cooling rack and the extra egg dye will drip through onto the paper towels.
IMPORTANT: If you use a red easter eggs paint, do not consume the eggs (unless you buy a food paint like this for red coloring for egg activities).
How do you dye red eggs evenly?
If you are dying eggs, the side pointing down (sitting on the bottom of the container) often comes out a little darker than the top. To make sure you get a nice dark, even red for eggs, rotate the eggs periodically while they're still in the dye. After you have removed the eggs and they have dried, rub them with olive oil or vegetable oil for a nice red shine!
Have fun with your red colored eggs!
LOOKING FOR FUN COOKING PRINTABLES FOR KIDS?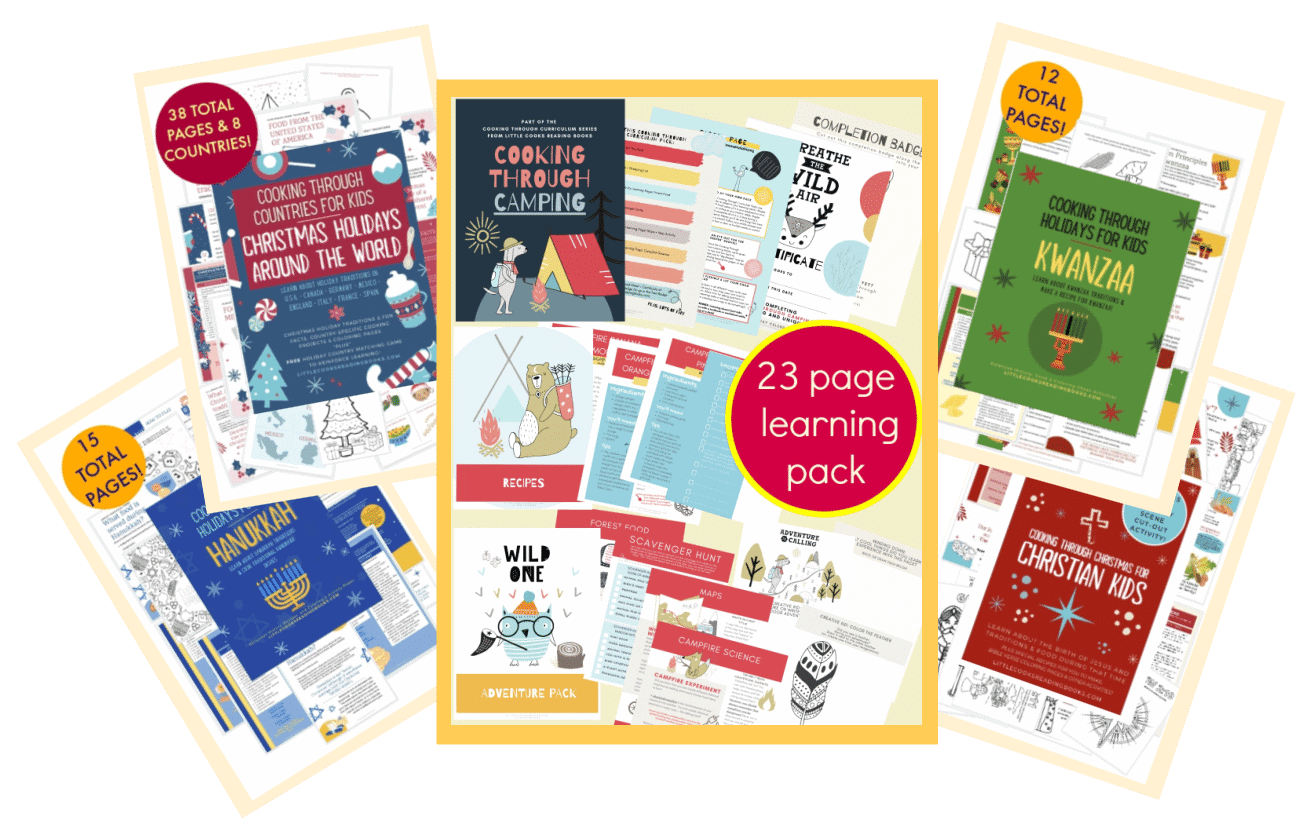 As an Amazon Associate I earn from qualifying purchases. Please refer to our
DISCLOSURE
.