Resurrection rolls recipe (also called homemade empty tomb rolls, disappearing marshmallow crescent rolls, vanishing breakfast rolls, He Is Risen rolls, and marshmallow buns) are perfect for Easter Sunday recipes and how to teach the Easter story to kids! Our resurrection rolls recipe and story printable can all be downloaded in the printable recipe. Great if you're looking for an empty tomb object lesson, resurrection activity, or creative Easter lessons for kids!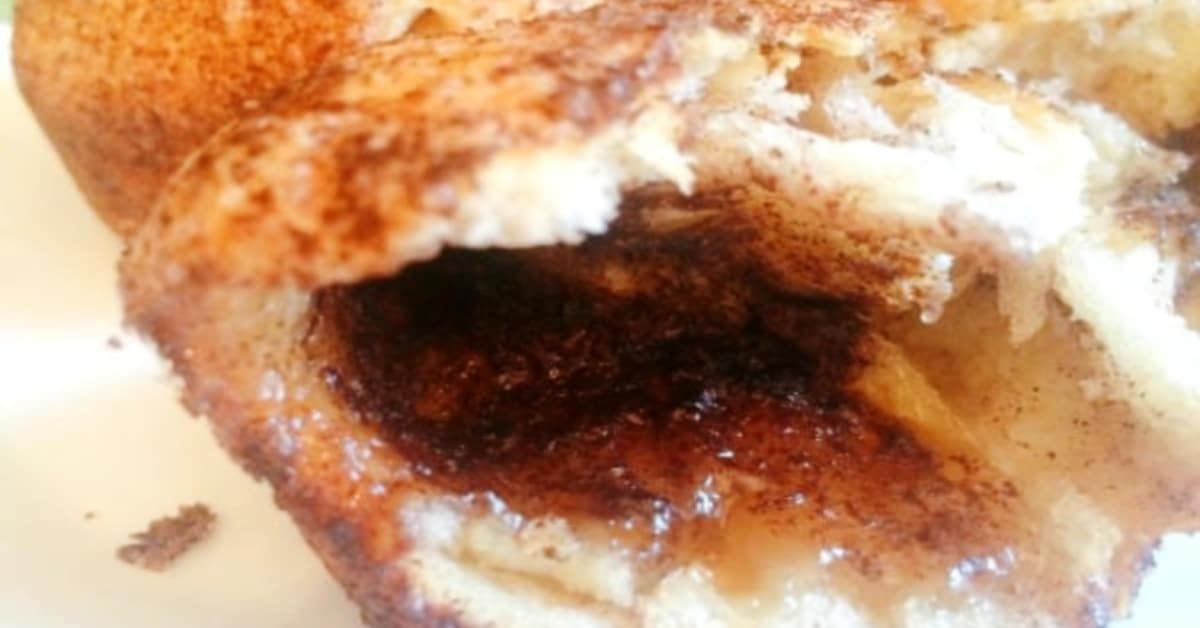 HOW TO MAKE RESURRECTION ROLLS FOR THE EASTER STORY
This recipe for empty tomb rolls is a fun Christian Easter activity to do with kids during the holiday season!
How Do You Make Resurrection Rolls? (The Secret to Easter Crescent Rolls)
To make these easy resurrection rolls you'll need:
Crescent rolls
Large marshmallows
Cinnamon
Sugar
Butter
Those are all the ingredients you need for the resurrection DIY Easter tomb rolls! (It's super simple to make marshmallow cinnamon crescent rolls!)
Affiliate links are used on this site. As an Amazon Associate I earn from qualifying purchases. Read more in our DISCLOSURE.
Get the full resurrection empty tomb rolls recipe and empty tomb story ideas below. This is the fast recipe version (perfect for kid projects!) and NOT the resurrection rolls overnight! Keep scrolling!
Some people make iced resurrection rolls (and add icing to their resurrection rolls ingredients), but this recipe for rolls is plenty sweet without the icing! They're marshmallow croissants for a yummy resurrection snack!
Resurrection Rolls Recipe Easy Magic
So what is the magic resurrection rolls secret? The "miracle magic" that makes these an empty tomb food craft is simply that the marshmallow melts, but the crescent roll stays "puffed" up. So, when you cut into it the inside "tomb" of the roll is empty — just like when Jesus arose from the dead!
That's because in this marshmallow rolls recipe the marshmallows melt and leave an open space for the "tomb."
I was worried that this Easter project might be a little basic for their age ranges and the "magic miracle" at the end might be lost on them. However, they actually ended up loving it and were even surprised at the "magic" that happened at the end.
Christian concepts can sometimes be a lot for little minds to process, especially when we're talking about Easter and the crucifixion and resurrection of Jesus.
That's why I always love to find a great craft or cooking project to share with kids to help them visualize and understand these difficult concepts — like how to make an easy tomb!
(This is a great Easter craft for preschoolers or fun resurrection desserts for an Easter food project!)
Some people have asked if you can make resurrection rolls without marshmallows. You can, and the rolls will be good, but if you're baking with kids, the whole "magic secret" comes from the disappearing marshmallow.
What Are Resurrection Rolls?
Resurrection cinnamon rolls are breakfast buns (or dessert Easter rolls / mini tomb cakes) where the marshmallow inside disappears, leaving the roll with an empty space on the inside just like the empty tomb when Jesus arose from the dead. People sometimes use the recipe resurrection rolls to illustrate the Easter story to children.
This resurrection roll recipe for kids is perfect for Christian Easter crafts for preschoolers and up or even a make ahead empty tomb Sunday School lesson. (You may want to test out a make ahead batch to be sure the resurrection rolls marshmallow doesn't deflate easily!)
KEEP SCROLLING for the printable Easter rolls the empty tomb recipe with empty tomb story for kids!
What is the resurrection rolls meaning?
The recipe is meant to be use with the Easter resurrection rolls story. This unique recipes for Easter rolls is used to tell the story of Jesus dying, being placed in a tomb, and then arising, making the tomb empty. You tell the Easter story during different steps while making, baking and eating, using resurrection rolls with Bible verses. Then, after the rolls are baked, you open the hollow bread rolls to see that the tomb is empty! (The marshmallow melts for these Easter roll recipes, making it empty inside.)
How Long To Cook Resurrection Rolls
When making the resurrection rolls for Easter, the cook time for easy resurrections rolls is really short. You bake resurrection rolls for 15 minutes and allow to cool slightly before cutting into the empty tomb rolls so that they crescent roll marshmallow melts completely. Take your time making the rolls though, and give time for the story for resurrection rolls ("Jesus bread recipe").
Resurrection Rolls Story
For the resurrection rolls lesson learning, you'll want to tell the Easter story while making the recipe. (We've included the resurrection bread recipe story within the recipe on the printable recipe card below!) This is such a great symbolic Easter treat for kids and makes a fun object lesson, too!
Definitely add these resurrection snack ideas to your Easter activities, or if you're doing other DIY Jesus tomb crafts, or if you're looking for Christian easter desserts for kids (religious Easter desserts).
The marshmallow crescent roll Easter story:
The dough represents the tomb that they put Jesus into after his crucifixion.
The white marshmallow represents Jesus.
Cinnamon symbolism: The cinnamon and sugar mixture represents the oils and spices that was rubbed on Jesus after his death before they placed him in the tomb.
Wrapping each side of the dough up and over the marshmallow, explaining that the dough represents the tomb where they buried Jesus.
When making these "tomb" rolls, I walked the kids through the first one and told the story as I assembled it. (Full directions in the vanishing breakfast rolls recipe below.)
Then, I allowed the kids to make the others, having them retell the story of Easter to me as they made their rolls – one of the best creative ways to teach the resurrection, especially for younger kids Easter lessons!
It was fun seeing them do the marshmallow wrapped in crescent roll and telling the story to each other for these Easter crescent roll recipes and hearing how they retold the resurrection roll story to others.
My Aunt Wanda knows that I love to pair books and stories with cooking projects, so one year she shared this recipe for resurrection rolls and said they were an Easter rolls recipe.
(I had never heard of these yummy Easter desserts / resurrection snack! Where have I been?!)
I decided to make them on Good Friday with my daughter (then 7 years old) and my niece (then 9 years old).
(Spoiler Alert: These Easter resurrection treats — aka: marshmallow buns — were a HUGE hit with the kids!)
Before making the recipe, we discussed the meaning of Good Friday and Easter.
Then, I read the Easter story from our Children's Bible Story Book, but you can read directly from the Bible. (You don't really need a resurrection rolls story printable!)
The "Easter story" can be found in these verses in the Bible:
Matthew 28: 1-20
Mark 16: 1-20
Luke 24: 1-53
Easter Children's Books
Instead of using a resurrection rolls story pdf, try reading some of these Easter story books:
The Resurrection
The Week That Led To Easter
He's Risen! He's Alive!
MORE EASTER RECIPES & SPRING KIDS ACTIVITIES WE THINK YOU'LL LOVE:
How To Dye Easter Eggs With Food Coloring
How to Dye Eggs Naturally with Kids
Free Easter Printable Coloring Pages
Fun Easter Activities For The Family [Easter Ideas for Kids]
How To Make Resurrection Rolls
Resurrection Buns That Are Empty Inside
This vanishing rolls recipe is actually really easy — especially because we ditched the resurrection rolls from scratch (and didn't even think about the overnight resurrection rolls recipe!)
Good for you if you make homemade resurrection rolls, I just didn't have the time for it for this kids' project.
Instead, we made the easy resurrection rolls with crescent rolls recipes (resurrection rolls Pillsbury crescent rolls is what we used for our Easter crescent rolls recipe).
(You should too, especially if you need easy recipes kids can make for Easter!)
I've heard people say they make resurrection rolls with biscuits (? resurrection biscuits ?), but I have not tried it. I'm not sure how well the biscuit recipe would work because I'm not sure they "puff up" enough. (Let me know if you try it!) For us, I would probably stick with resurrection rolls with puff pastry so they make Easter marshmallow puffs.
We've included the resurrection rolls recipe and story directions within the recipe. When you print out the recipe, you'll also have the printable resurrection rolls with story, too!
RECIPE TIP: We didn't make a separate resurrection rolls printable, we included the story within the recipe for crescent rolls and marshmallows.
ONE MORE TIP: We like to use these for cooking projects. (You don't want to spend an hour trying to figure out how to get melted marshmallow out of clothes!)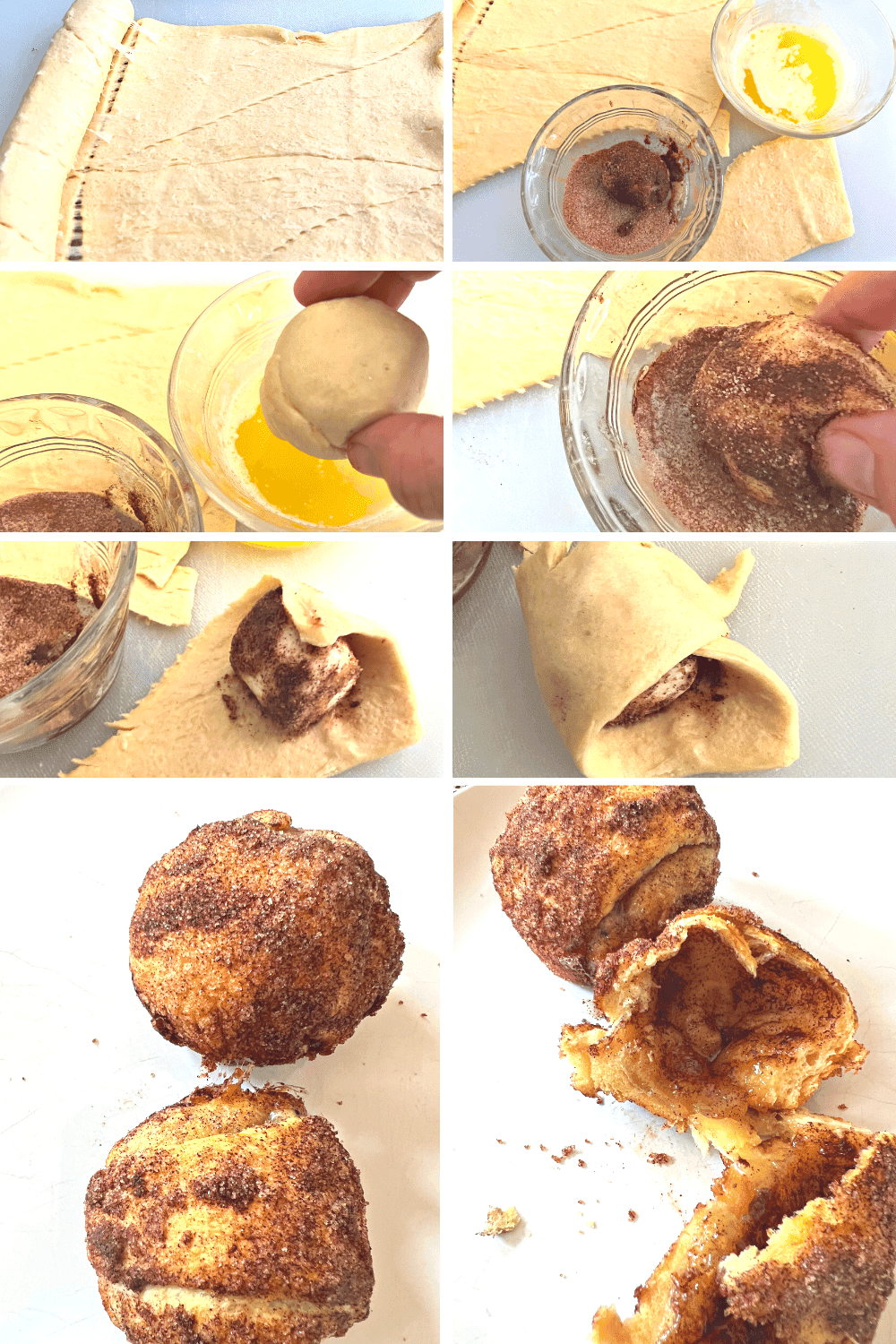 OK! Let's get to our resurrection rolls with marshmallows!
Be sure to use regular marshmallows and not mini marshmallows! People have also told me they've made resurrection rolls with peeps, but I've never tried that!
PRO TIP: Make these resurrection rolls in muffin tin. It prevents the ooey-gooeyness from spreading all over a baking sheet when a little of the cinnamon roll filling leaks out.
Yield: 8
Best Resurrection Rolls Recipe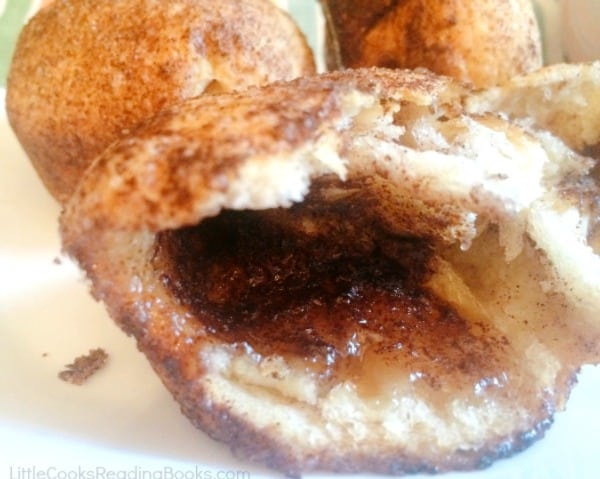 These resurrection desserts are great for Easter recipes or for a food craft to illustrate the Easter story for kids! We've included the resurrection bread recipe story in between the recipe steps, so you can making the disappearing rolls while also reading the significance of the Easter story at each step!
Ingredients
1 package refrigerated crescent dough
1 bag of large marshmallows
½ cup of butter, melted
¾ cup of white sugar
2 Tablespoons cinnamon
Instructions
Preheat oven to 350 degrees F.
Grease a muffin tin pan and set aside.
Melt butter in a small bowl.
Mix together the cinnamon and sugar in a separate small bowl.
Unroll the crescent dough and separate into the triangles (along the dough perforations). Explain that the dough represents the tomb that they put Jesus into after his crucifixion.
Next, hold up a white marshmallow and explain that it represents Jesus. Roll the marshmallow in butter and then in the cinnamon and sugar mixture. Explain that it represents the oils and spices that was rubbed on Jesus after his death before they placed him in the tomb.
Place the marshmallow onto a dough triangle near the larger end. Wrap each side of the dough up and over the marshmallow and explain that the dough represents the tomb where they buried Jesus. Roll the dough in your hands until all of the marshmallow is covered and sealed.
Dip the rolled dough in butter and then dip in the cinnamon/sugar mixture and place in the greased muffin tin.
Repeat until all of the dough has been used.
Bake for 15 minutes.
Allow to cool then cut the "tomb" (rolls) down the middle. Before cutting, ask if the kids remember what happened on the third day (or why we celebrate Easter). Remind them that when they went to the tomb where Jesus was buried, the tomb was empty because Jesus rose. Cut through the roll and show the kids how the "tomb" is now empty.
Notes
Make sure you get the classic crescent dough that can be separated into triangles.
You may want to place the muffin tin on a cookie sheet before baking in case there is any spillover.
This cinnamon marshmallow crescent rolls recipe is sweet. Some people have told me that they've reduced the sugar amount with success.
Nutrition Information:
Yield:
8
Serving Size:
1
Amount Per Serving:
Calories:

195
Total Fat:

12g
Saturated Fat:

8g
Trans Fat:

0g
Unsaturated Fat:

4g
Cholesterol:

33mg
Sodium:

107mg
Carbohydrates:

22g
Fiber:

1g
Sugar:

20g
Protein:

0g
Nutrition information is estimated. Changes to the recipe and use of different brands may cause changes to the nutritional information to vary slightly from the ones provided here.
Some people make these as resurrection cookies recipe with marshmallows (aka: Easter tomb cookies), but we've never tried that. (We've only done crescent rolls marshmallows, so I'm a little confused how the cookie stays "empty.") Let me know if make those and how and I'll try a new recipe!
How To Make Resurrection Rolls Overnight
You may be wondering can you make resurrections rolls the night before? While you can prep the vanishing rolls the night before (wrap the crescent dough around the marshmallow), I would wait until the day you need them to roll them in the outer cinnamon and sugar and bake them.
If you were trying to do mini empty tomb easter cake s for a group, class, or Sunday school, then that's how to do it.
REMEMBER: One of the best things about this kids activity is that you tell the resurrection rolls and story while you are making them step-by-step. Each step in the recipe tells a different story about Jesus and Easter resurrection. So, partially making the the night before kind of interrupts the story.
Looking for recipes from Jesus time? Try a Bethlehem Dinner!
DON'T MISS MORE EASTER FUN FOR KIDS: WHY CHRISTIANS COLOR EGGS RED ON EASTER AND HOW TO DYE RED EGGS and more Easter Lesson Plans and Activities
ALSO CHECK OUT: ULTIMATE LIST OF EASTER FUN FOR KIDS IDEAS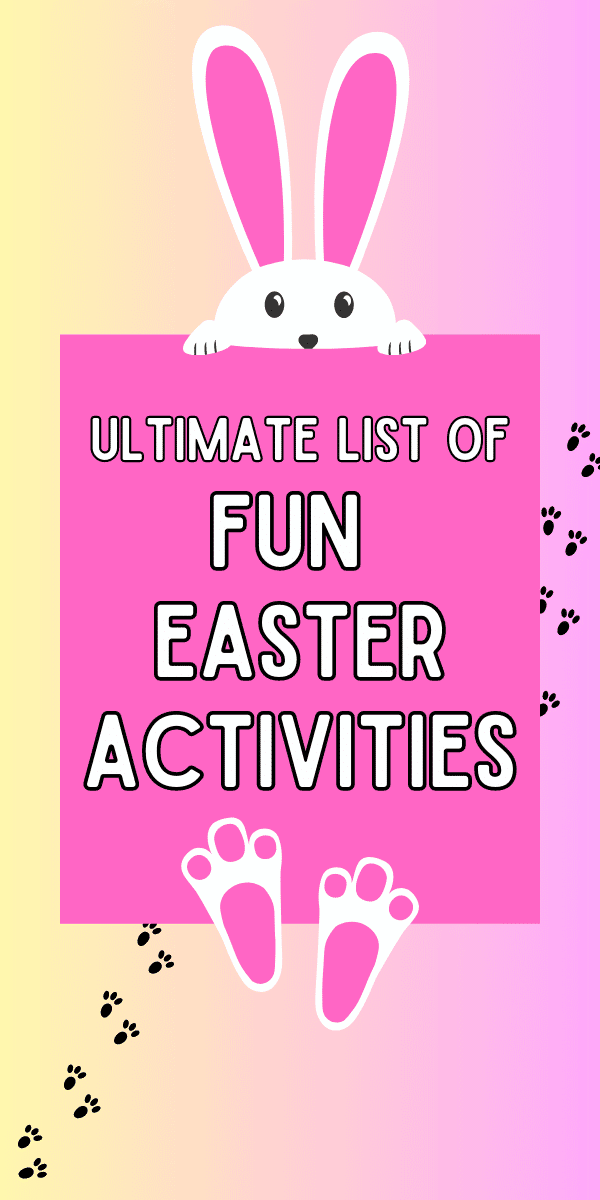 Enjoy your empty tomb snack!
Have you made resurrection rolls at your house?
LOOKING FOR FUN COOKING PRINTABLES FOR KIDS?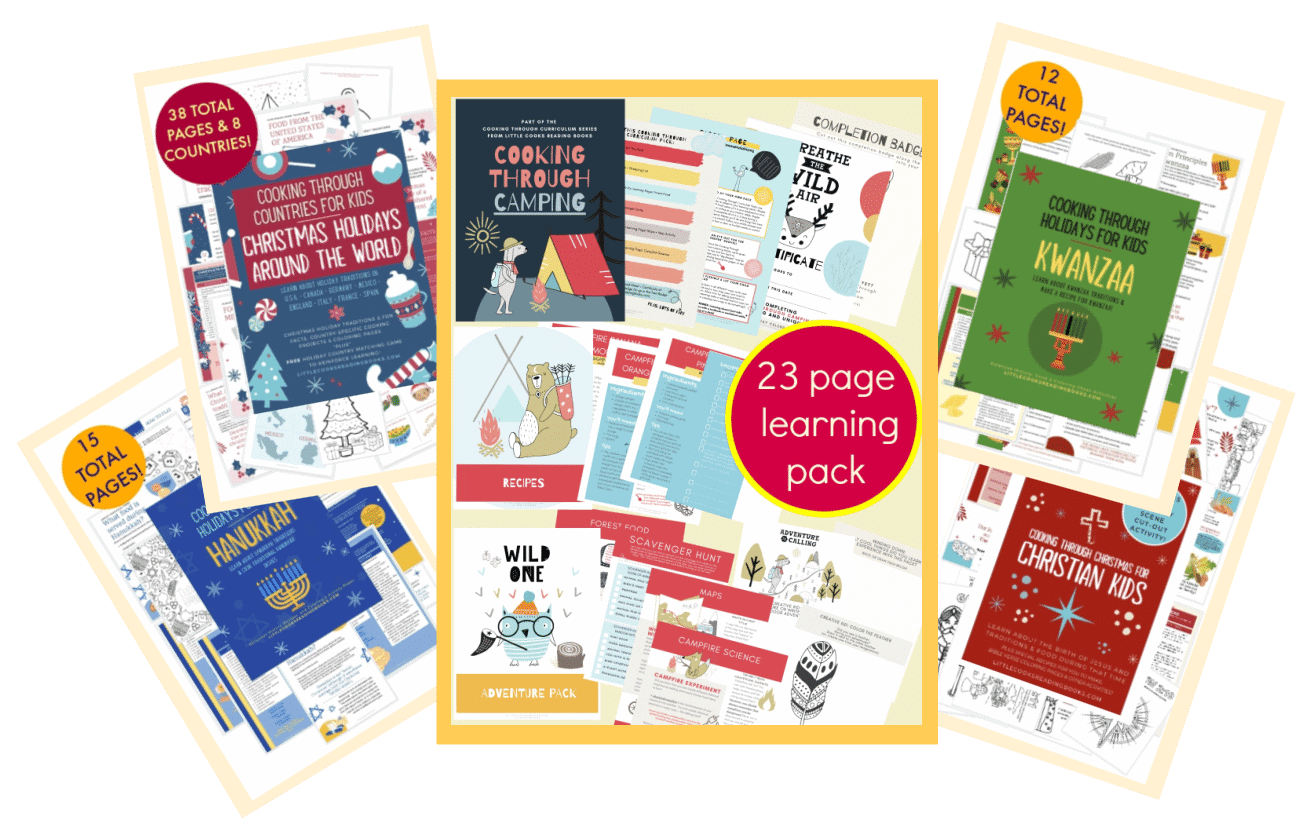 As an Amazon Associate I earn from qualifying purchases. Please refer to our
DISCLOSURE
.