Roll a sundae game (aka: ice cream rolls games with dice or eat a sundae game) is an ice cream party game — super fun party game for kids, summer party activity, ice cream social ideas for church, or creative birthday party ideas. Definitely add this to your ice cream themed birthday party games for kids, rolling dice games, tween parties, or even funny ice cream party ideas for adults!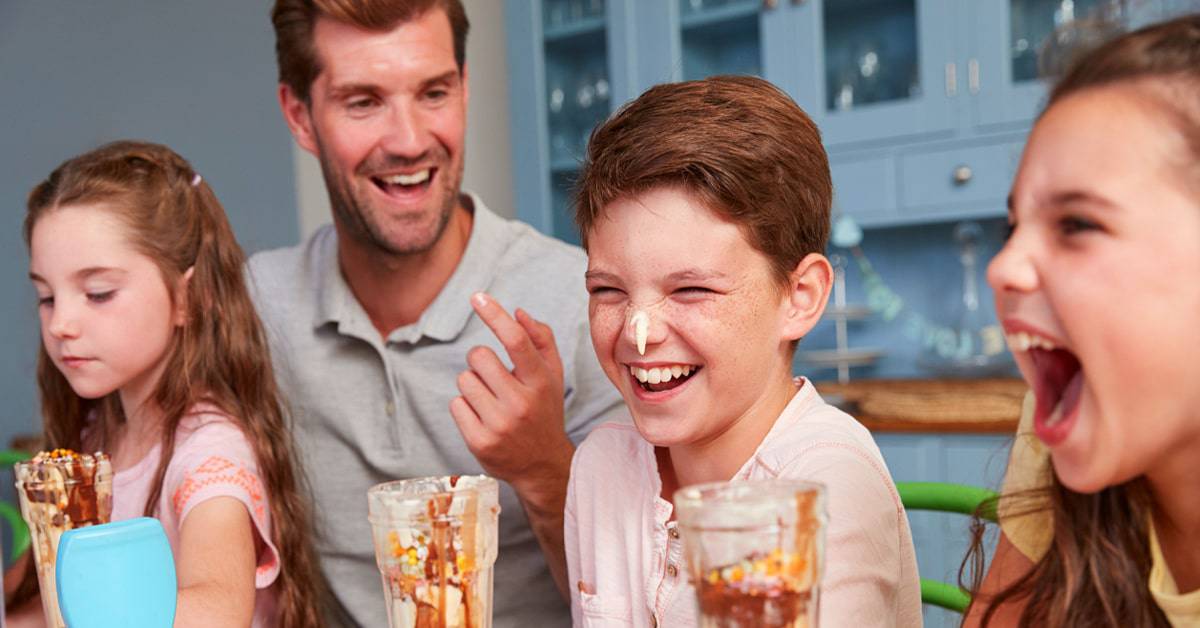 Disappearing Ice Cream Sundae Game With Dice
Need sundae party ideas or sundae party game ideas? If you're looking for fun ice cream sundae ideas for a party or kids' party activity, this roll-a-sundae ice cream party game is it! It's a great alternative to ice cream cone party ideas, the ice cream cone relay game, or even whip cream party games!
How do you play roll a sundae?
For this ice cream sundae maker game with dice:
Get a mix of traditional ice cream toppings (like sprinkles, strawberry sauce, etc.) and bad ice cream toppings (like mustard, ketchup, etc.). (See our list of sundae topping suggestions.)
Group the toppings into four different categories.
Give each person a scoop of ice cream in front of them on the party table.
The first person rolls the die. The number of the dice corresponds to one of the toppings or a direction (something they must do to play the game).
Follow the game instructions and dice and either add a topping, pass the sundae, or take a bite. (See our full make ice cream sundae game directions.)
The first person to eat the entire sundae in front of them wins! (With gross ice cream toppings and all!)
Get the printable ice cream party games directions below. Keep scrolling!
Affiliate links are used on this site. As an Amazon Associate I earn from qualifying purchases. Read more in our DISCLOSURE.
But, what about ice cream sundae party ideas for toppings? This is where the game gets really fun, so you'll want to spend some time giving thought to your ice cream party toppings ideas because you're not just decorating your sundae. You're decorating other guests ice cream sundays, too, so you'll want to get creative topping choices!
Sundae Toppings Ideas For The Roll A Sundae Dice Game
Weird toppings for ice cream:
Ketchup
Mustard
Pickles
Shredded cheese
Kool-aid powder
Black licorice
Pickle juice
Cheese in a can (squeeze cheese)
Ranch dressing
Salsa
Cheetos
Lemon juice
Doritos
Croutons
Shredded carrots
Pepper
Wasabi peas
Salt & vinegar potato chips
Candied bacon
Hot sauce
The weirder the better for your ideas for ice cream sundaes toppings! Unusual toppings make hysterical ideas for ice cream party!
Traditional toppings for ice cream:
Sprinkles
Whipped cream
Sour candies
Strawberry syrup
Nuts
Mini M&M candies
Fresh fruit toppings
Chocolate chips
Squeeze chocolate
Mini marshmallows
Caramel
Hot fudge
Maraschino cherries
If it's for an ice cream sundae birthday, you can incorporate favorite toppings of the birthday child!
Looking for more ice cream party activities or ice cream ideas for parties?
YOU'LL ALSO HAVE FUN WITH:
How To Throw An Ice Cream Social Party At Home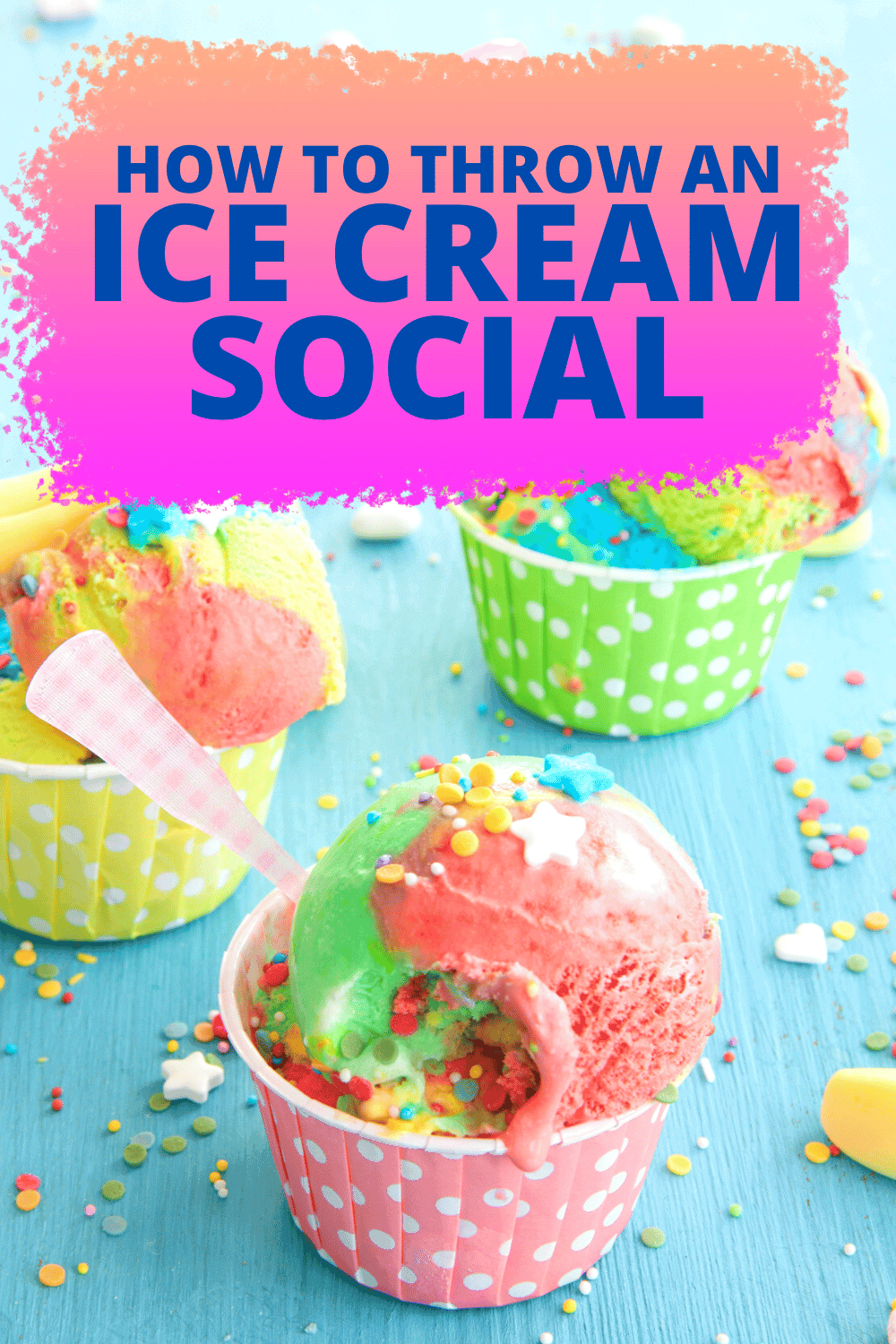 You may be unfamiliar with the make an ice cream sundae game…
What is ice cream sundae game?
The sundae game is one of those fun ice cream games for party with kids or adults. You make your own sundaes using a mixture of regular ice cream toppings and gross ice cream toppings. Then, by rolling a dice, party guests have to add a topping to continue making ice cream sundae, eat the sundae, and more. Add this to your ice cream social games list or funny ice cream theme games!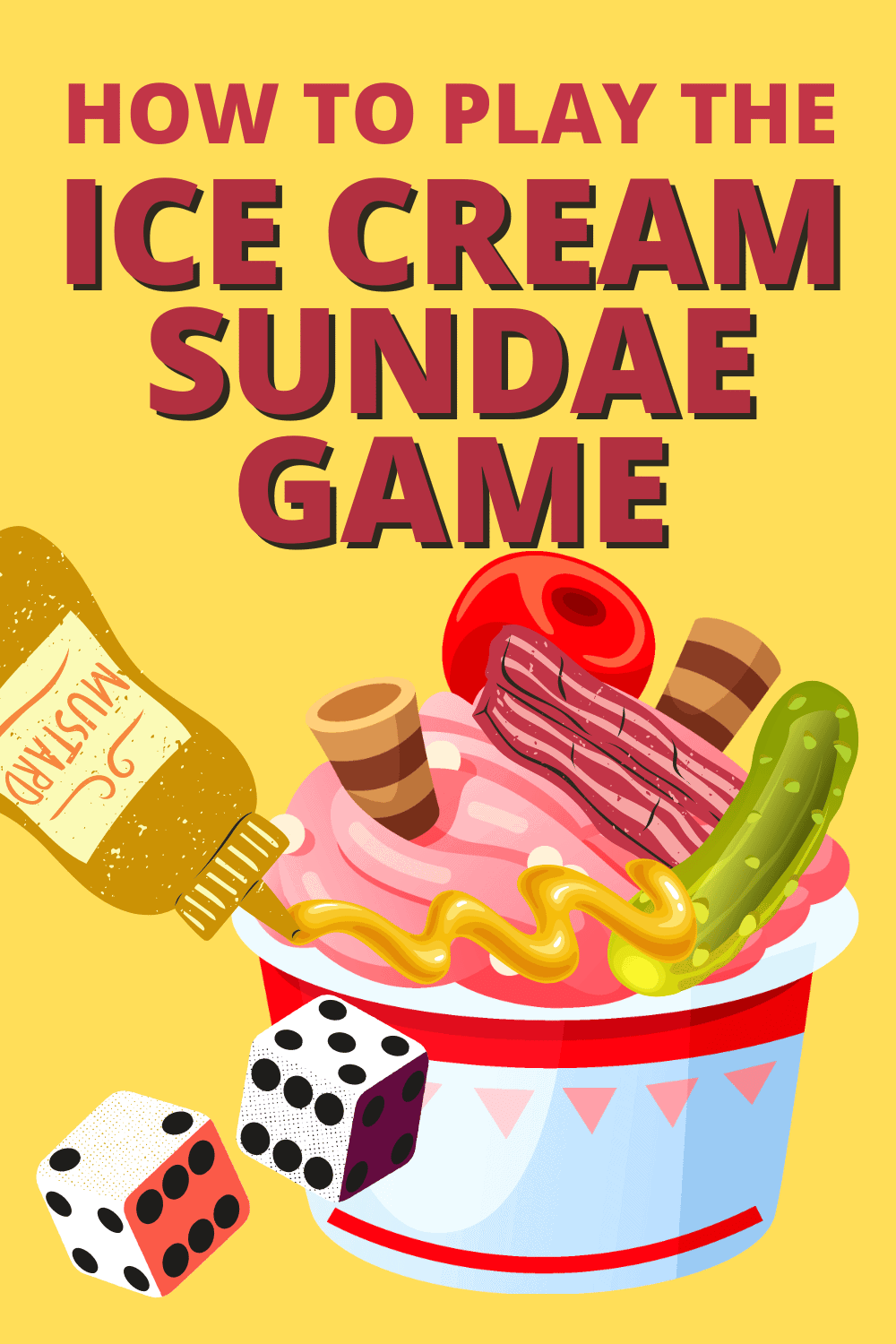 OK! Let's get to the sundae party game disappearing ice cream sundae! Here are the ice cream sundae printables instructions.
How To Play The Roll A Sundae Ice Cream Sundae Game
We've added some unique twists to our ice cream sundae games list, so you probably haven't placed this ice cream sundae maker game this way yet!
Here's how do you play ice cream sundae game with dice. If you're wondering what are some fun party games, this as one of your ice cream games for kids is one!
You can play this as an ice cream game 2 players and up, so it works for small or large ice cream party game ideas / ice cream games for birthday party.
IMPORTANT GAME TIPS: Want to make the game a little more challenging? Use edible sundae bowls like these and make it a rule that they have to eat the bowls, too! Want to make the game go faster? Use small bowls like these and set a timer for the game (like 15-20 minutes).
Yield: 1
Roll A Sundae Game Instructions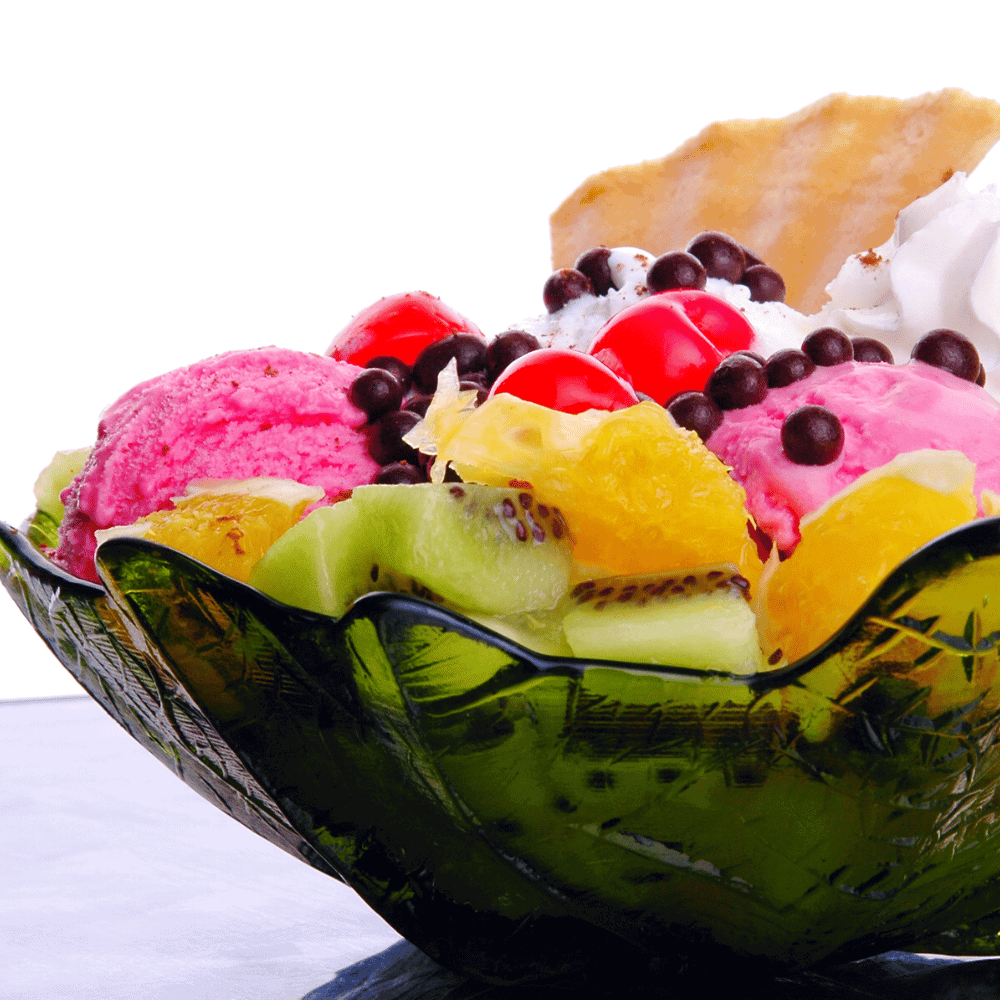 This is a hysterical game with ice cream (an ice cream sundae game to be exact!). How long it will take to play the game with sundaes will depend on how many people you have.
BE SURE TO CHECK THE POST FOR A LIST OF ICE CREAM TOPPING SUGGESTIONS!
Materials
Ice cream (flavors of choice)
Ice cream dishes
Disposable spoons -- enough spoons for each person to have multiple (have them get a new spoon for each new bite--DO NOT REUSE SPOONS!)
Various fun ice cream toppings (sprinkles, cherries, candies, fruit toppings, chocolate chips, cut up fruit, squeeze chocolate, mini marshmallows, etc.)
Different other weird toppings (garlic salt, ketchup, mustard, powdered Koolaid packets, hot chocolate packets, pickle juice, cheese in a can, cereal, etc. — the grosser the topping for ice cream, the better!)
Whipped Cream
Tools
Dice
Table
Paper towels
Wet wipes
Instructions
Ahead of time, organize the toppings into four numbered groups: two groups with "good" toppings (Group #1 and Group #3) and two groups with weird toppings (label them Group #2 and Group #4).
Place a dish of ice cream in in front of each guest at a table.
The first person rolls one die and follows the instructions listed in the NOTES below.
Game ends when the person has taken the last bite of the sundae in front of them and wins or the last person left if others refused to take a bite of their sundae.
Notes
Roll a 1: Pick a topping from Group 1 and put it on your ice cream.
Roll a 2: Pick a topping from Group 2 and put it on your ice cream.
Roll a 3: Pick a topping from Group 3 and put it on your ice cream.
Roll a 4: Pick a topping from Group 4 and put it on your ice cream.
Roll a 5: Everyone passes their ice cream to the right.
Roll a 6: That person must take a spoonful bite of the ice cream sundae (gross toppings and all). If they refuse, they are out of the game. (USE A NEW SPOON FOR EVERY BITE)

TIP: They have to choose a new topping each time and can't repeat a topping until they've used all the other toppings in that group!
What are your favorite ice cream themed party games or game for ice cream birthdays?
Have fun with the Roll A Sundae Game!
LOOKING FOR FUN COOKING PRINTABLES FOR KIDS?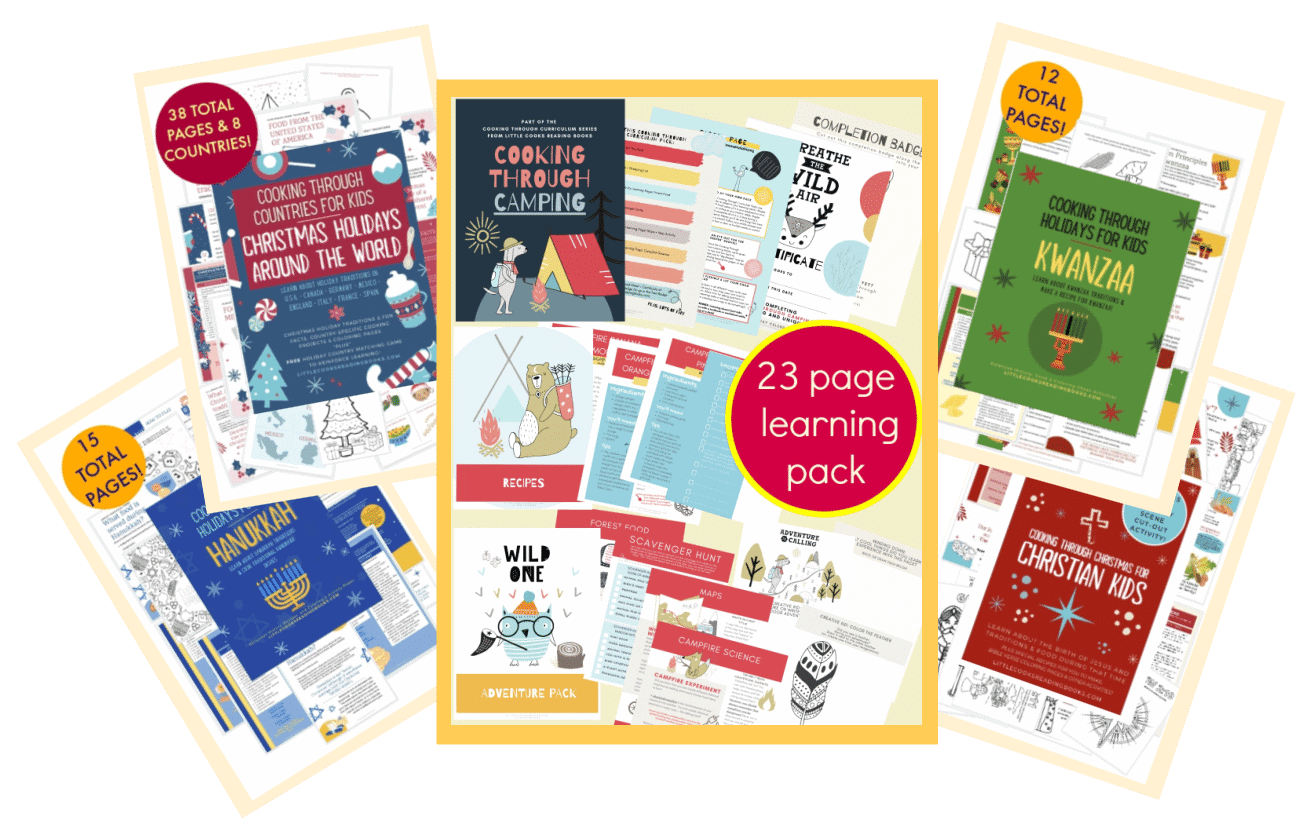 As an Amazon Associate I earn from qualifying purchases. Please refer to our
DISCLOSURE
.