Crafts for Native American Heritage Month are difficult because you don't want to do Indian headdresses or other things that could dishonor indigenous people. Look for meaningful Native crafts and learn the history behind the indigenous arts and crafts before making them. We've included easy Native American crafts for kindergarten and up to help them learn about different Native Tribes and cultures.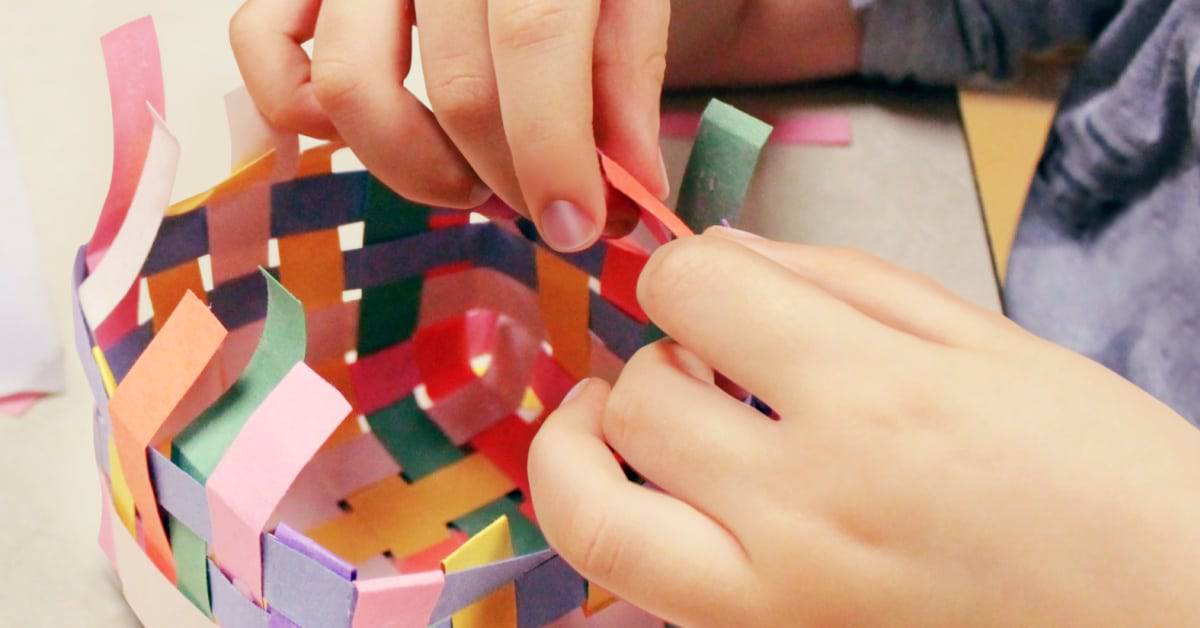 Kids' Crafts for Native American Heritage Month
Culturally sensitive Native American crafts for Native American Heritage Month art projects and activities for kids:
Weave baskets
Learn about storytelling symbols
Do a beadwork craft
Cook some traditional Native American dishes
Learn about stone carvings and symbols
Make a hand drum and learn about the history of Native American music
Create a totem story
Try wood carving
How do you honor the Native American month?
To honor Native American month with kids:
Affiliate links are used on this site. As an Amazon Associate I earn from qualifying purchases. Read more in our DISCLOSURE.
Use primary resources by indigenous peoples, like songs, poems, stories, books, and storytelling videos
Create culturally sensitive arts and crafts that honor indigenous peoples
Be intentional in learning about the different tribes with kidsDiscuss the importance of Elders and Women in Native cultures
Teach the truth about the history of native land and indigenous history
Learn about and support native artists
Read children's books by native authors
Make indigenous recipes and learn the history behind them
Learn about the importance of native storytelling
Search out videos online of indigenous people telling stories passed down from ancestors and honor oral traditions
Visit Native speakers and events in your community
Incorporate Native American lessons and respectful Native American crafts all year, not just for Native American Heritage Month crafts or Thanksgiving lessons!
What Native American crafts kids shouldn't make?
Culturally insensitive Native American crafts include:
Paper feather headdresses, because they are culturally significant and often require permission from the tribal leaders to wear one
Jingle Dress, sometimes called a prayer dress, which is often part of a ceremony that brings healing and honors the power of women
Any crafts that trivialize native dress (like paper bag dresses)
Arts and crafts that minimize the importance of Native American ceremonies
"Eskimo" crafts
Pilgrim and Indian costumes
& so many more! Please understand the significance of an indigenous item before adding it to your crafts, lessons, or Native American art projects.
Also Native American crafts for kids tipi ("teepee") are often seen as walking a fine line of cultural appropriation. So, be aware of that.
Study authentic Native American crafts and honor the work before making a craft!
Need lessons that go beyond Native American arts and crafts? Check out: Native American Heritage Month Lessons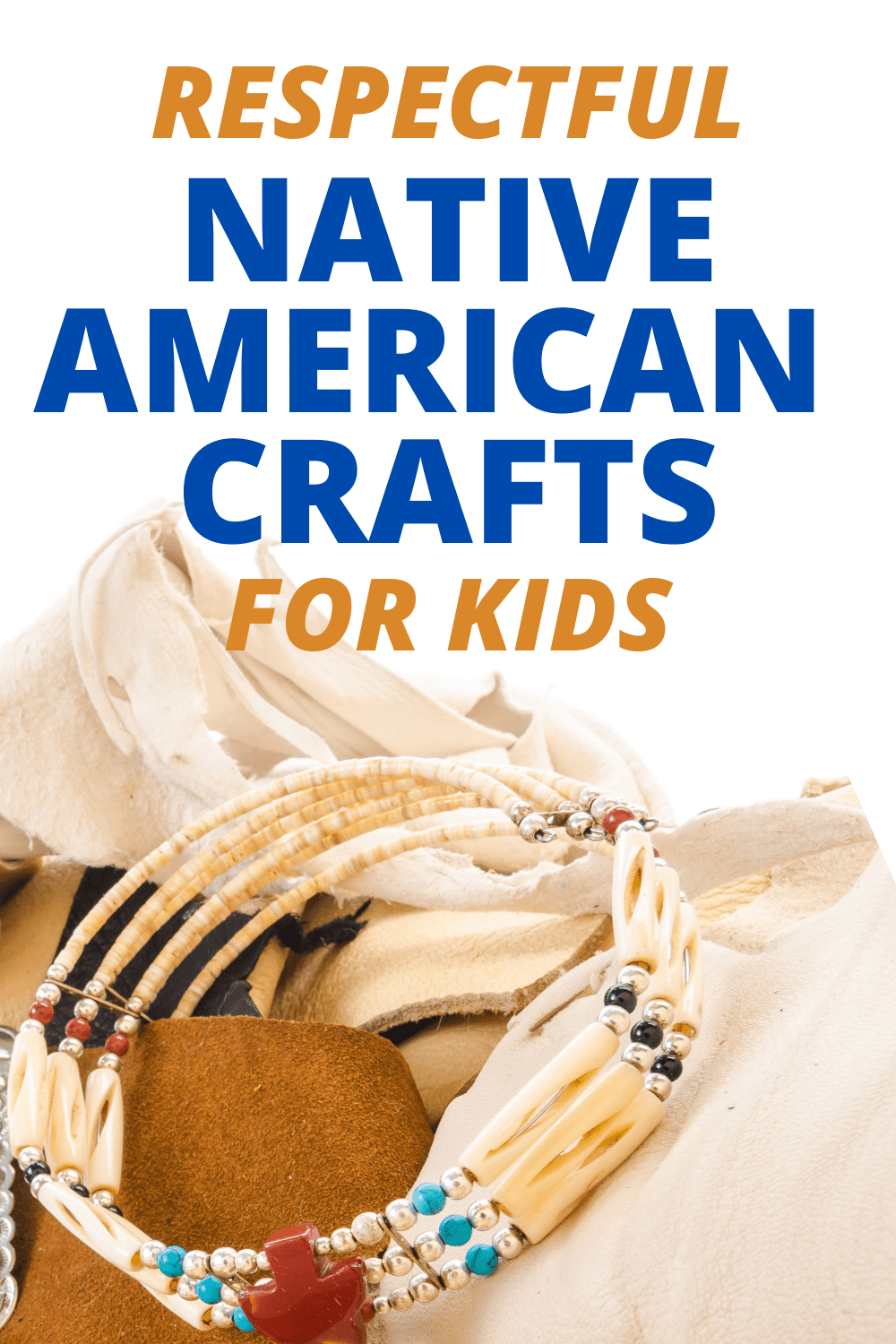 Native American Heritage Month Crafts and Activities
An important thing to remember when doing Native American/ Indian crafts and projects is to:
Learn about the tribe(s) the specific craft represents
Study the historical significance of the item: how it was used, what purpose(s) it served, etc.
Learn about authentic methods used to make the craft or Native art
Use authentic materials, when possible (if you can't use authentic materials, discuss why)
Here are great Native American Heritage Month activities kindergarten and up!
#1: Create a Story Using Native Symbols
Storytelling is an important part of Native cultures, both oral stories passed down through generations and in other ways, like through the use of symbols or totems.
Some great Native American culture activities involve learning about indigenous stories! First, find some videos of indigenous storytellers, listen to the stories, and learn about the importance of storytelling in indigenous cultures.
Then, grab this Native American Symbol chart and recreate the story the kids listened to using only the native symbols and what kids have learned from the native storytellers.
Kids will also have fun creating a totem pole to tell the story. (My daughter really loved that project for her Native American studies!)
FOR STORIES, CHECK OUT THE NATIVE AMERICAN STORYTELLING FESTIVAL
READ: Iroquois Folk Tales: Native American Short Stories

#2: Make a Hand Drum
Drumming is an important part of Native culture and is often considered a sacred instrument. So, spend time learning about how it is used in the culture before making a drum craft.
Learn about Native American musical instruments
Learn about contemporary Native American music
Learn about drum beats in Native American music
Although you may be able to use authentic materials in your your handdrum, you can watch a video that shows how to make one using authentic materials before you make your drum craft.
Get kits and learn how to make a Native American drum craft for kids
#3: Have Fun with Native American Weaving
You may most closely associate beautiful rugs and weaving with Navajo weaving, but be sure to start with Native American weaving history as well as adding Navajo weaving patterns to your learning before your weaving craft!
Get a historical weaving timeline
Learn about Navajo weaving (and also here)
Watch a video on Navajo weaving
Learn about symbols and motifs in Navajo weaving (lots of pictures!)
START WITH A BEGINNER LOOM AND CREATE YOUR OWN WEAVING PROJECT
#4: Create Bead Art
Native American beadwork is probably an art form that you've seen in pictures or in-person on belts, clothing, bags and purses, and more.
Beading is a fun project to add to your Indigenous Peoples learning.
Read about the history of Native Beadwork (includes a video of the history of beads in indigenous cultures)
GRAB A BEAD LOOM AND TRY YOUR HAND AT BEADING
#5: Try Basket Weaving
Basket weaving was used by different Native American tribes for a variety of reasons like carrying water, gathering food, cooking, and more!
See examples of different types of basket weaving from different tribes (pictures)
Watch a video on the Art of Basket Weaving
Since authentic basket weaving can be difficult and time-consuming, you can buy these easy basket weaving kits for kids or you can get a more advanced beginner's basket weaving set to try it the more authentic way.
Must-Read Children's Books by Native American Authors
Native American Childrens Books:

See more Native American stories for kids
Have fun with homemade Native American crafts, but be sure to honor and respect the culture!
What crafts for Native American Heritage Month have you made?
LOOKING FOR FUN COOKING PRINTABLES FOR KIDS?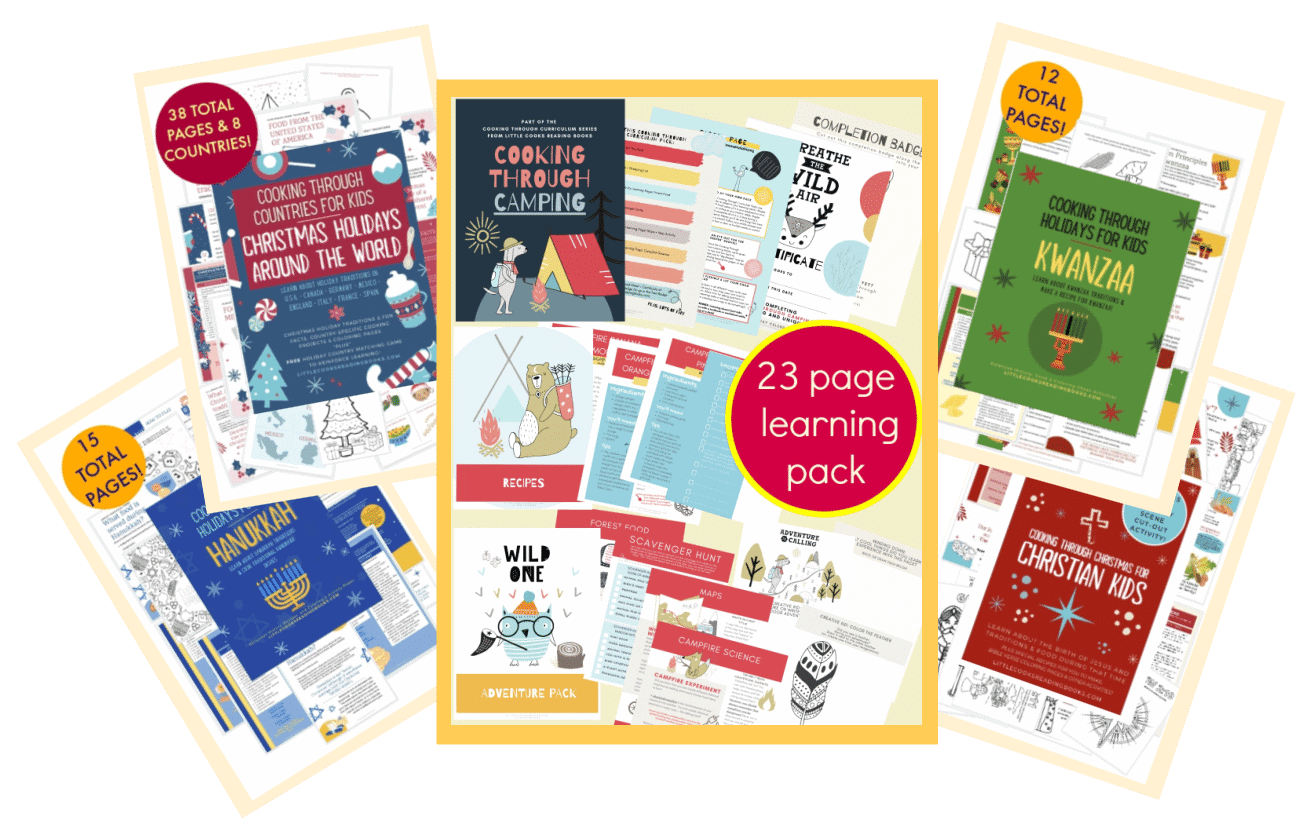 As an Amazon Associate I earn from qualifying purchases. Please refer to our
DISCLOSURE
.