This DIY autumn sensory activity includes free sensory and coloring pages for fall printable pack to make your own fall leaves, fall trees, and fall pumpkins for autumn hands-on play. Add dyed rice or other fun fall learning items for complete sensory play ideas. Super cute to go with your fall sensory table, Halloween sensory activity, back to school sensory idea, fun fall kid activities, and great addition to your preschool autumn sensory bins and autumn preschool lesson plans!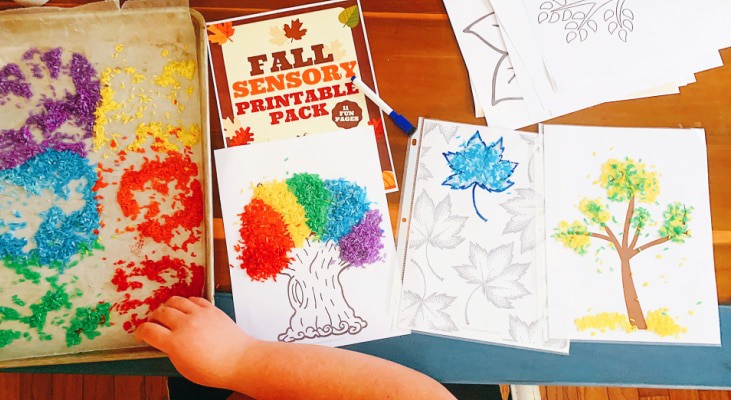 Easy Autumn Sensory Activity For Kids
Sensory play activities are a great way to practice fine motor skills and encourage creative play touch activity for preschool. Whether you're looking for September activities for preschool / autumn activities kindergarten, October sensory activities, sensory crafts for toddlers, or easy sensory activities for a fall activity table, you'll love these ideas. Don't miss your free fall printable after the post — so much fun and great to use with any of your fall activities!
What are good fall sensory activities for preschoolers?
What do you put in a fall sensory bin?
Sensory item ideas for autumn:
Affiliate links are used on this site. As an Amazon Associate I earn from qualifying purchases. Read more in our DISCLOSURE.
Dyed rice in fall colors (orange, brown, yellow, red, green)
Real colorful leaves that you gather from a nature walk (don't forget green leaves for your fall leaf sensory bin, too!)
Small rocks or pebbles
Twigs
Bits of hay
Small pine cones
Corn kernels
Colored popcorn (unpopped)
Small pumpkin (real)
Dried pumpkin seeds
Sunflower seeds
Pumpkin guts
Candy corn candies
Lentils
Brown, yellow, orange, and red pom poms
Fall colored pipe cleaners
Brown dried beans
Small apple or pumpkin shaped sponges
Dried pasta
Little acorns
Twine or raffia
Pumpkin cloud dough or fall colored playdough (use food coloring) / pumpkin play dough
Cinnamon sticks (of a fall smell!)
Pumpkin spice
Whole star anise
Oatmeal (dry)
Drops of fall scented essential oils
Pumpkin pie spice
Apple pie spice (think of any items for what autumn smells like!)
Fake leaves (we like

this set that comes with leaves, gourds, pinecones and acorns

!)
Autumn is the perfect time for nature walks! Head out to a local park with small baskets and do a nature walk and find fall items for your sensory box!
TIPS: Also keep an eye out at the Dollar Store or thrifts store for fall season items and even little bins or small baskets to make an autumn sensory bin for cheap. Also, pick up a few little pumpkins on your trip to the pumpkin patch or apple orchard. One of the great things about sensory play is that it's cheap play for little learners!
Don't miss the full fall tree activity pack printable below for more autumn sensory ideas! KEEP SCROLLING because young kids love these autumn activities and different textures and they make fantastic fall sensory bin preschool and up!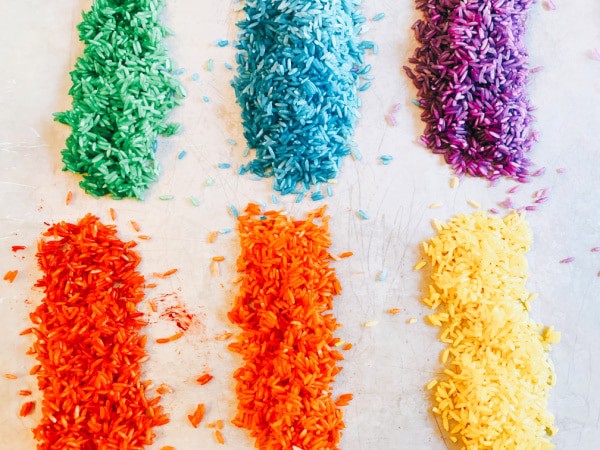 LEARN HOW TO MAKE FALL COLORED RICE FOR A FALL SENSORY BIN, SENSORY BAG, FUN FALL SENSORY BOTTLES, SENSORY TABLE IDEAS OR TO USE WITH OTHER SENSORY ACTIVITY PLAY
This colored rice makes beautiful autumn themed sensory bins! (And other great bins for holiday themes!) It's a super simple fall idea for learn play imagine activities!
If you're new to sensory play, you may be wondering what is sensory activity for preschoolers?
What is considered a sensory activity?
A sensory activity is anything that engages senses during play. Creative sensory play is always a good thing to add to your kids' activities!
Sensory activities can stimulate:
Smell
Touch (tactile senses)
Hearing
Taste
Sight
Fall sensory activities will use sites, smells, sounds and tastes of fall.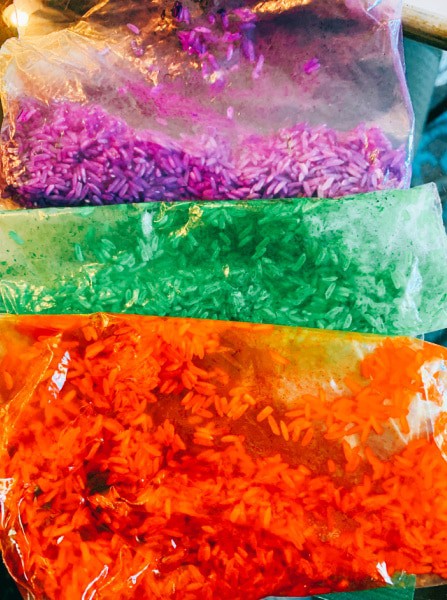 ALSO CHECK OUT MORE FALL FUN AND FALL ARTS:
Fall Leaf Craft Ideas: Free Fall Leaves Printable for Leaf Dancers Craft
(A favorite thing we've ever made! So much fun — even for older kids! Great for more fine motor practice!)
How To Dry Pumpkin Seeds To Eat
(Great for more learning about autumn preschool ideas!)
How To Throw A Fall Harvest Party
How To Teach Autumn To Preschoolers and Up (All About Autumn Equinox)
Let's get to our DIY autumn craft! If you're looking for autumn sensory activities for early years, hands-on September fall activities, or school activities for September and October, this is it!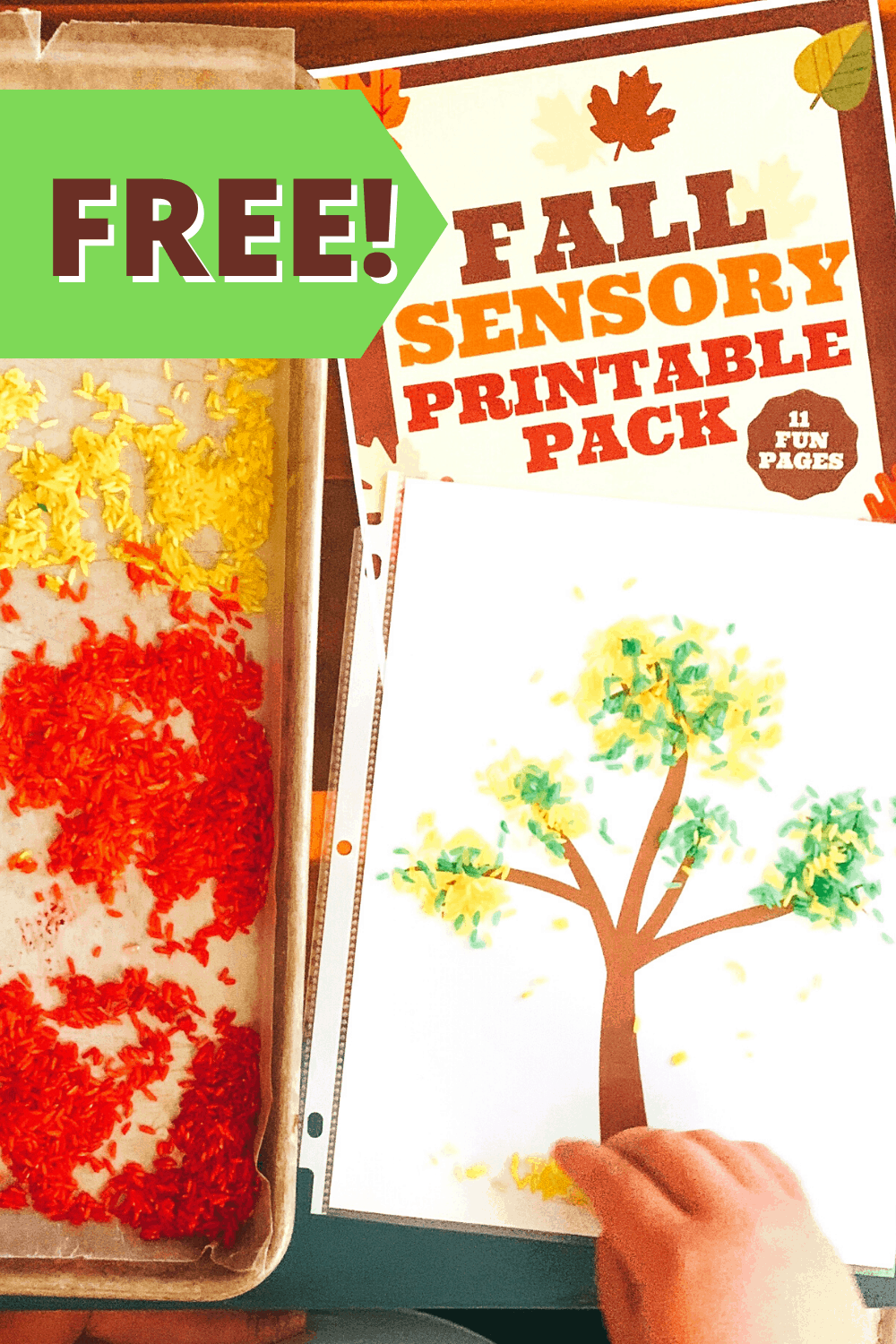 Fun Fall Sensory Activity With Trees, Leaves and Pumpkins
Our fall sensory printable activity is fun for toddlers, preschoolers, and kids of all ages who enjoy engaging in sensory play.
We keep saying fall sensory bin ideas for preschool, but my daughter is 13 and still loved creating with this sensory activity. She said it was very relaxing! So don't be afraid to try it as a sensory input activity for any age and older children, too!
If you're making this a sensory items for toddlers, be sure to adjust the sensory items to be age appropriate (and not something that would pose a choking hazard).
We made our sensory fall trees, leaves, and pumpkins with dyed rice.
(It's another fun sensory activity for kids and a great way to how do you teach autumn to preschoolers! Also, add it to your autumn equinox children's activities!)
Make colored rice first and then use the free fall printable (below) for this activity.
Here are the directions for autumn themed sensory play for fall sensory table activities for preschoolers. Pair it up with a fun fall themed book about changing leaves like this (or any season of change book on your bookshelf for fall literacy activities!).
IMPORTANT: If you're using this for autumn sensory activities for toddlers, keep a close eye on them with the rice so it doesn't pose a choking hazard.
Yield: 1
Autumn Sensory Activity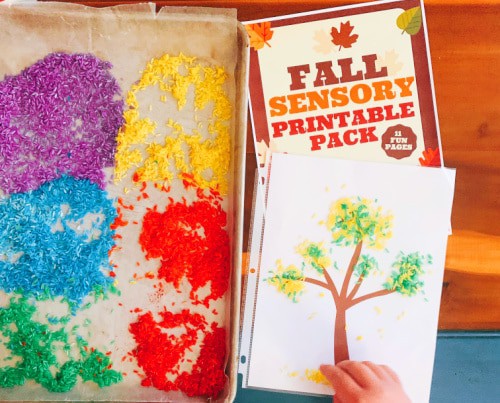 If you put these pages in plastic sleeves, you can use them over and over again. (And, they're fun to color on with wipe-off markers too for more autumn sensory ideas or an autumn sensory writing tray!)
Materials
Free fall sensory printable (see site for link)
11 plastic page covers
Wipe-off markers (whiteboard markers) and paper towel (optional)
Dyed rice
Other sensory items for fall like: leaves, pebbles, rocks, twigs, fall colors pipe cleaners, beans, beads (optional)
Instructions
Print out the free fall printable pack from our site. Place each page in a protective plastic sheet (so you can reuse the pages!).
Provide dyed rice and/or different fall sensory items and wipe-off markers.
Allow your kids free sensory play, create autumn sensory art, or ask them to make up fall stories with the printables and sensory items! The pages in plastic sleeves are also good for tracing, coloring, and writing with wipe-off markers.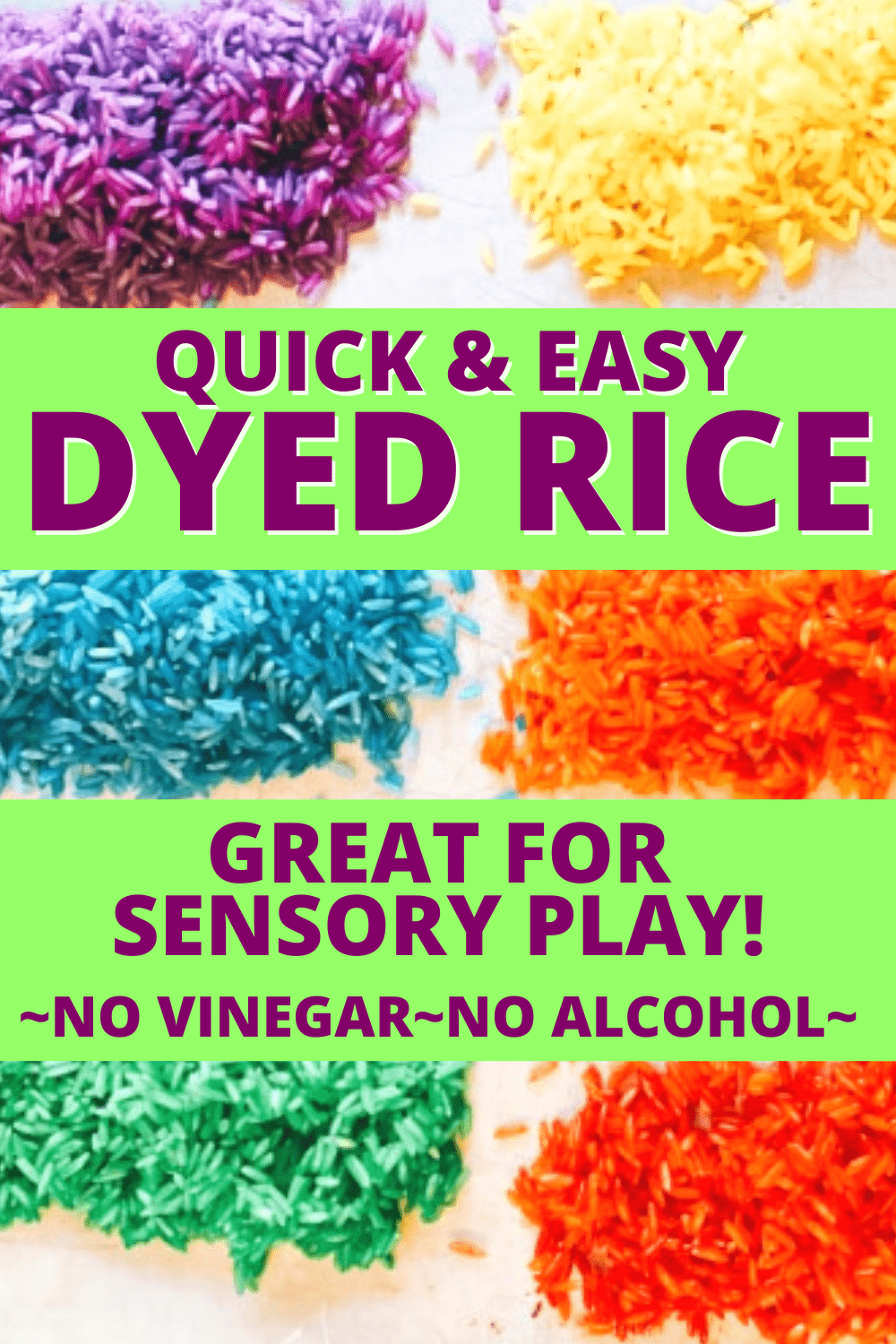 Autumn Sensory Story Printable (Free Autumn Activity Pages)
Add this free fall printable to your autumn sensory table ideas and autumn activities with preschoolers and up!
The printouts make great starters for imaginative play and and creative fall stories and work for September learning ideas, October lesson plans, and even November sensory activities / November fine motor activities!
Instead of making these into autumn sensory bags or a one-time use worksheet, put these printable pages in plastic binder sleeves like this and they can be used over and over! You can also use wipe off markers (whiteboard markers) to color, trace the objects, and write on them, too. (Honestly, we used those plastic sleeves for a ton of different messy play activities that have directions or worksheets!)
We love these mini markers because of the built-in erasers (and they work well in little hands).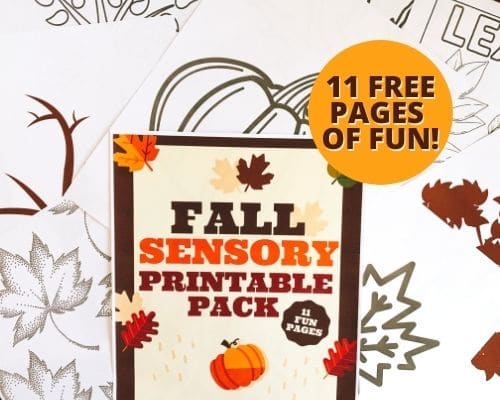 Click here to get the fall sensory crafts printable.
What fun way are you celebrating fall? We'd love to hear your fall sensory bins preschool ideas and play fall activities, too!
WE HOPE YOU HAVE FUN WITH THIS AUTUMN SENSORY ACTIVITY!
LOOKING FOR FUN COOKING PRINTABLES FOR KIDS?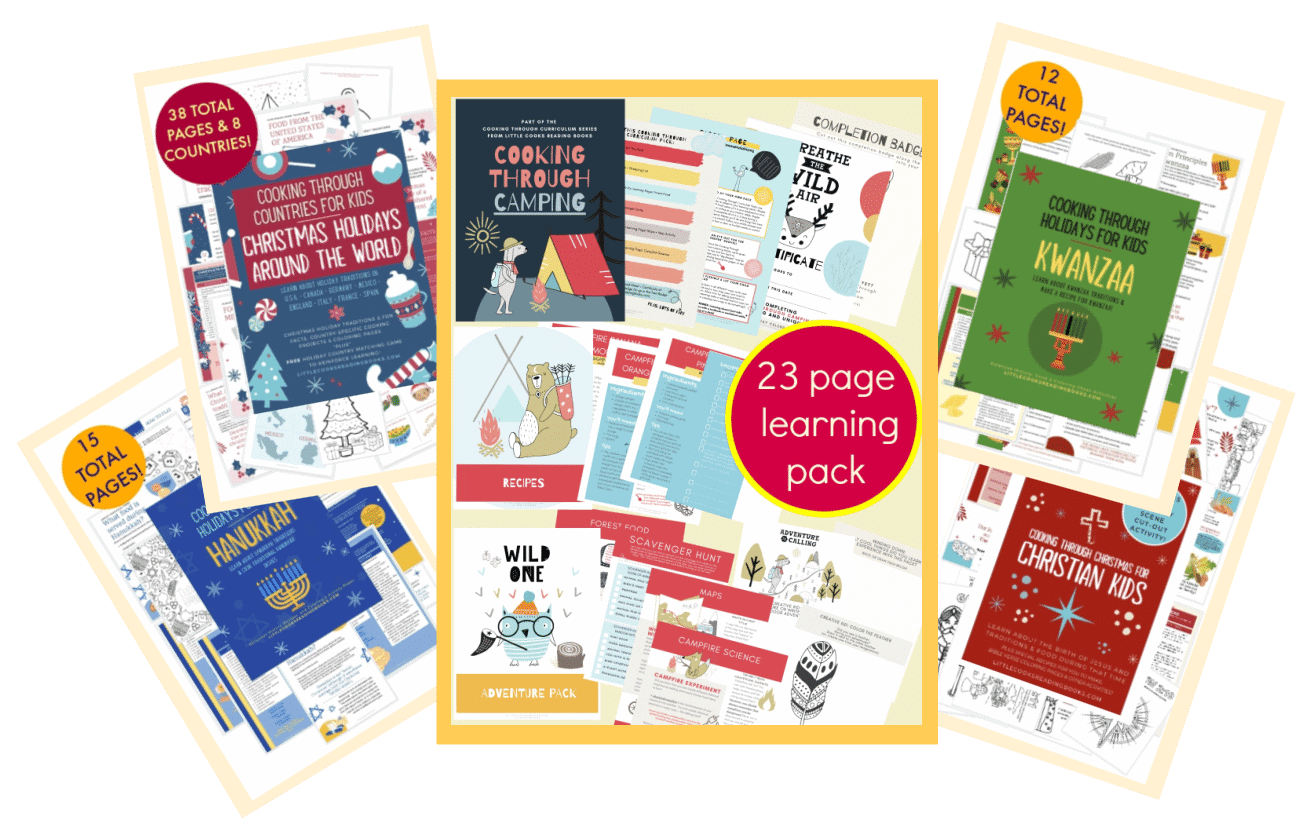 As an Amazon Associate I earn from qualifying purchases. Please refer to our
DISCLOSURE
.