Need fall leaves craft ideas? This wax leaves craft is great fall leaf crafts for preschoolers and up! If you're looking for a creative DIY leaf project or wondering what can we make out of leaves, this is it!
Creative Fall Leaves Craft Ideas
Easy Wax Leaves Craft Dancers
I wish I could say that this was my idea, but I first saw silhouette dancers when I shared a post on Facebook with dancer images who had their costumes made out of beautiful floral arrangements.
They had the dancers hanging on the wall, but I thought it would be cool to try them out as a fall leaf crafts for kids on paper size printables.
Voila!
Affiliate links are used on this site. As an Amazon Associate I earn from qualifying purchases. Read more in our DISCLOSURE.
Fun fall leaf craft projects were born!
DON'T MISS THE FREE AUTUMN LEAVES PRINTABLE DANCERS BELOW!
How do you dry fall leaves for crafts?
You can press dry fall leaves under heavy books for crafts or decorations to dry the leaves flat. However, if you want to know how to preserve fall leaves longterm for fall crafts and decorations, it's better to wax dip the leaves.
---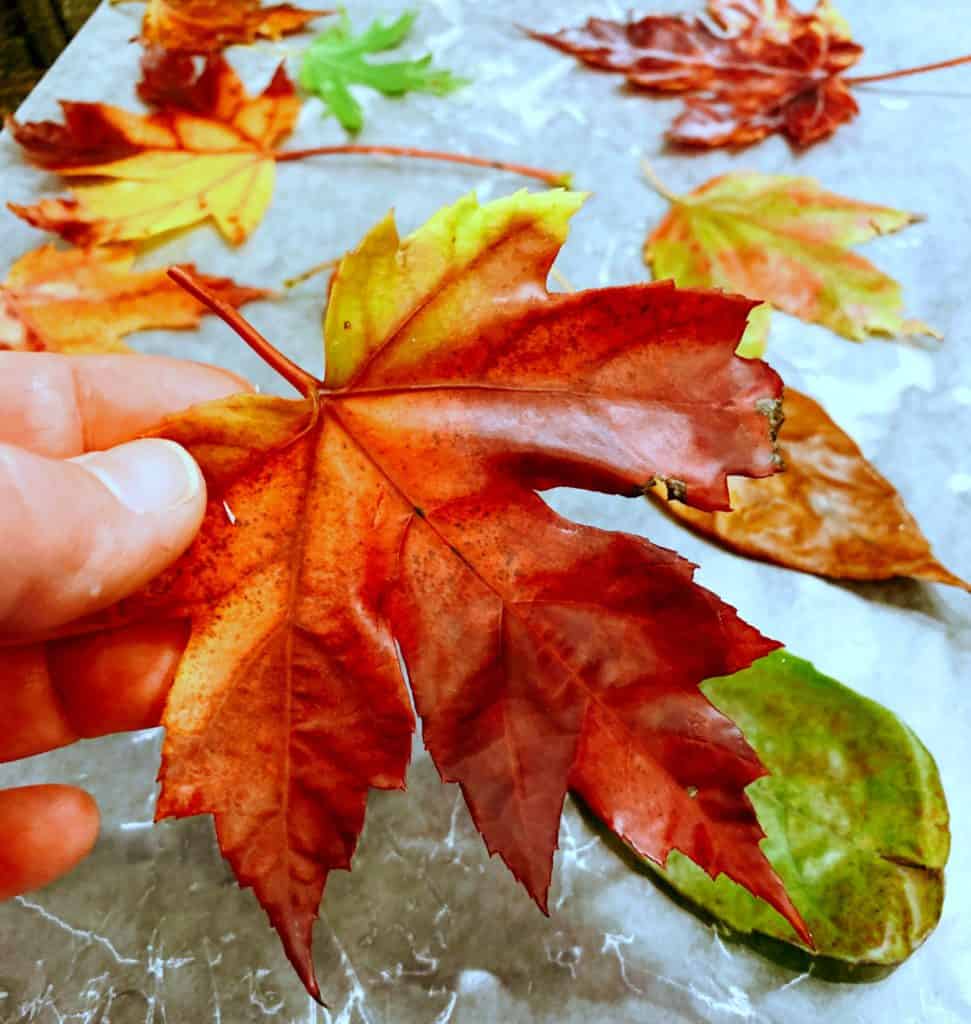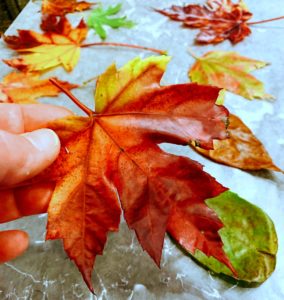 ---
Children's Book About Fall Leaves To Pair With This Fall Craft Project
Leaf Man by Lois Ehlert is a great kids' book pairing with this craft.
The books is about Leaf Man going where the wind blows. The illustrations are of actual leaves and will be fun to see if any of the leaves you find for your project match up with any of the Leaf Man's.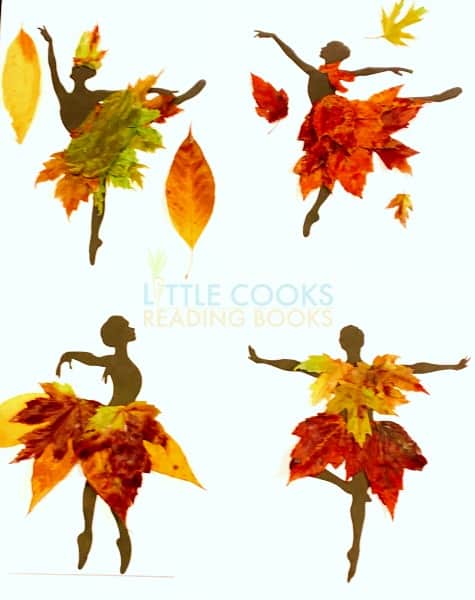 Fall Projects for Kids with Leaves
To be honest, this fall leaves craft project is one of my ALL TIME favorite fall leaf craft ideas!
It's great as a fall leaves craft for preschool and up!
(My daughter is 12 years old and she and I equally enjoyed this. So, it works for older kids, too!)
It was fun because we got to do a little nature hike and collect the leaves (Yay! Outdoor time!) and then come back in for our craft project.
Yield: 5
Leaf Dancers Craft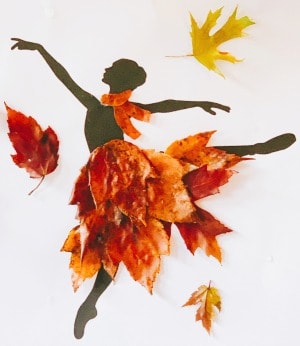 The dancing fall leaves craft ideas uses waxed leaves, but you can use dried leaves, too. The leaf art will not last as long without waxing the leaves.
Materials
Free dancer silhouette printables
Waxed fall leaves
Instructions
Print the free silhouette dancers printable. (Link in post.)
Using wax leaves, place them on the silhouette to form dancer costumes. Play around until you get the leaves in the place you want.
Using the hot glue gun, lift one leaf at a time and place a small dot of glue on the paper. Press leaf down and hold for a few seconds. Continue with each leaf until you complete your leaf dancer costume.
Notes
TIP: We left the bottom of the leaves up (unglued) and only glued them at one point on the dancers' costumes. This gave the leaves art a 3D effect and seemed to give the costumes some movement.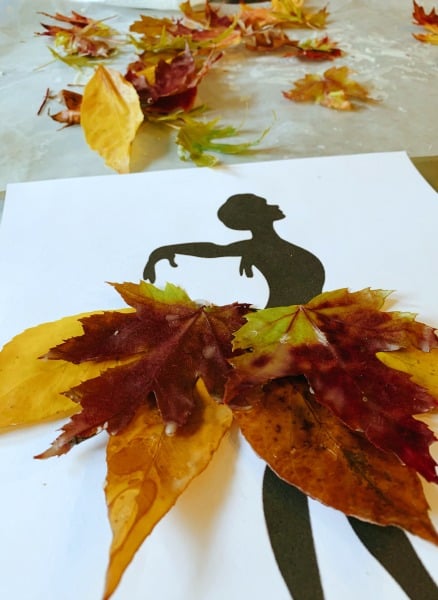 FREE Fall Leaves Printable Dancers
Before you get started on the kids' craft, be sure to print your free leaf craft pictures of dancers.
Also, if you're going to use dipped wax leaves, you'll want to make those first.
(LEARN HOW TO DIP LEAVES HERE)
You'll get FIVE dancer silhouette and the directions on how to make the leaf dancers!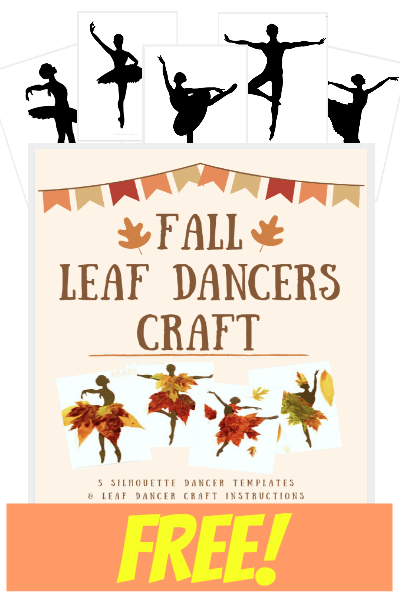 CLICK TO GET THE FREE PRINTABLE
This will become one of your favorite fall leaves craft ideas!
LOOKING FOR FUN COOKING PRINTABLES FOR KIDS?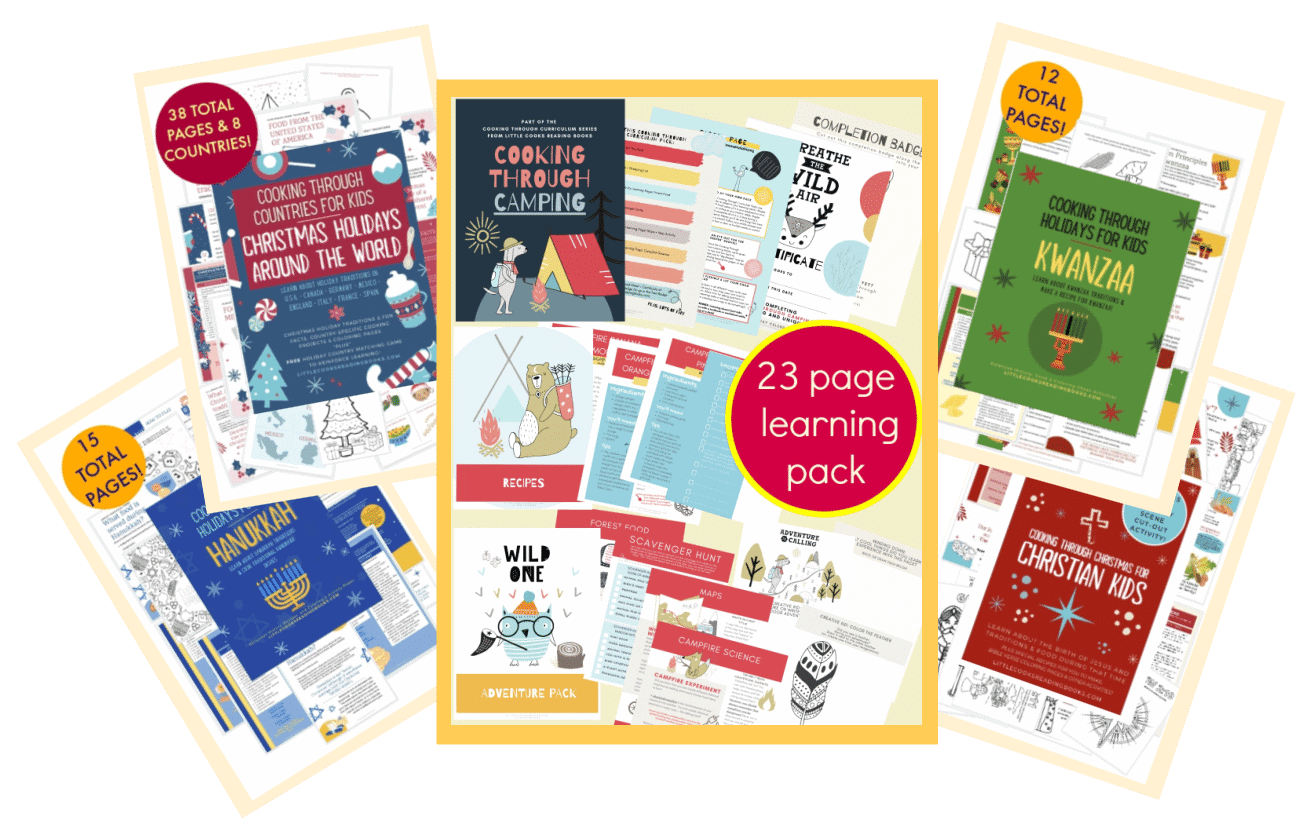 As an Amazon Associate I earn from qualifying purchases. Please refer to our
DISCLOSURE
.