Wondering how to improve children's eating habits in the new year, after school, or for a lifestyle change or how to encourage healthy eating habits for your child? These helpful, fun tips for children's nutrition will help help even the pickiest eater try new foods whether you need to know how to improve eating habits in toddlers or older kids!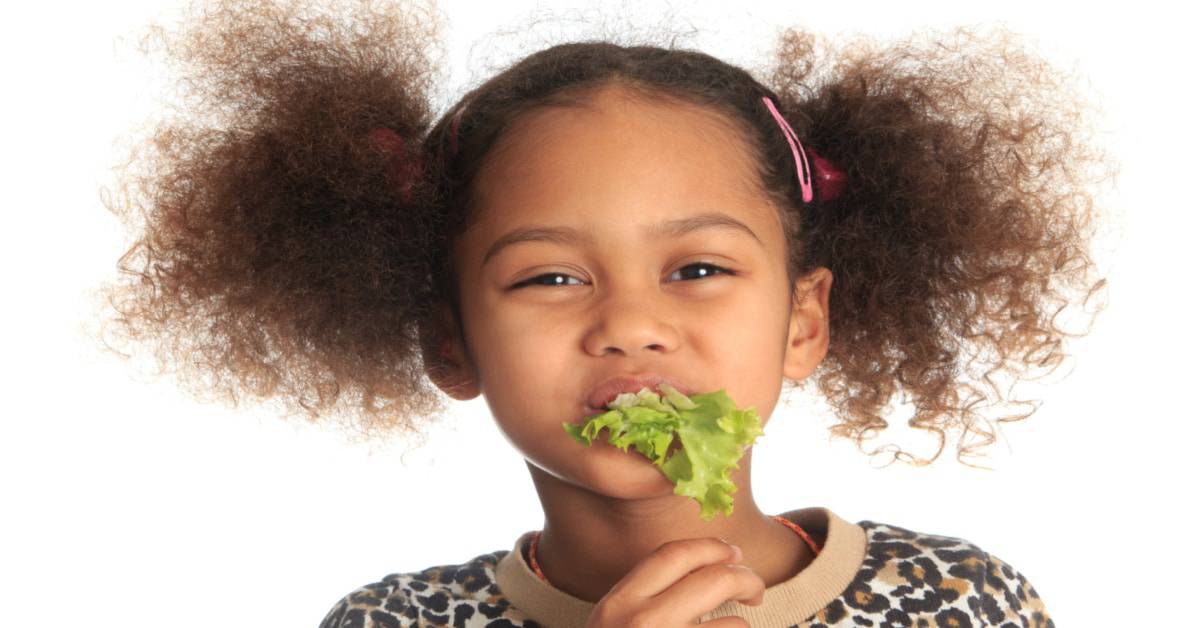 How To Improve Children's Eating Habits
Need healthy eating activities for kids? Here's how to get kids to eat vegetables and healthy foods without a fight and tips for picky eaters and tips to healthy lifestyle! You can adjust these for any age or stage — from fussy eating toddler to high schooler!
How do I make food more fun for kids?
11 Fun Ways to Help Kids Eat Healthier:
Use Bento boxes, graze boxes, and snack boxes as a fun way to add variety and flair to foods. (If you're wondering how to make a child eat faster, use smaller graze portions!)
Let kids play with their food and get messy with their food (for real).
Dye pasta for sensory play and eating. (Pink spaghetti is way more fun than plain pasta!)
Make snack food faces and pictures. Give them extra fruits and vegetables and encourage them to make their own art.
Serve finger foods or cut foods into fun shapes to make food more interactive and make mealtime fun.
Use pre-portioned snack bags for mix-and-max snack options where they pick their own from a variety of offerings like a vending snack machine.
Use sauces and healthy dipping sauces to make food more fun.
Let kids create their own meals, like mini veggie pizzas using healthier options like gluten-free crusts or cauliflower crusts.
Cut the fruit juices and instead let them pick fun fruits at the grocery store they've never tried.
How to get a child to eat when they refuse? Use smoothies and shakes! This allows you to add all the nutrients they need and makes food fun!
Cook together or take a cooking class. Getting kids more interested in how food is made often makes them interested in eating better!
(Don't miss our full tips on how to improve children's eating habits and how to promote healthy eating habits below!)
Affiliate links are used on this site. As an Amazon Associate I earn from qualifying purchases. Read more in our DISCLOSURE.
ALSO CHECK OUT: Food For Extremely Picky Eaters
How do I make dishes appeal to my child?
Use brightly colored foods that look fun to kids.
Serve smaller, bite-sized portions that won't seem overwhelming.
Include at least 1-2 of their favorite or familiar items, especially when introducing new healthy foods.
Serve foods at a warm temperature and avoid either super hot or super cold foods.
Use mini cookie cutters to cut sandwiches, tortillas, cheese and more into fun shapes. (We also love these

sandwich shape cutters

.)
Add fun toppings like nuts, berries, croutons, and more.
Let your kids pick out a special plate that they get to use for meals. (We LOVE these plates – fun and functional!)
Buy chopsticks (

these are great for starters

) for a fun way to eat food.
Allow kids to eat with their fingers if it's more comfortable for them.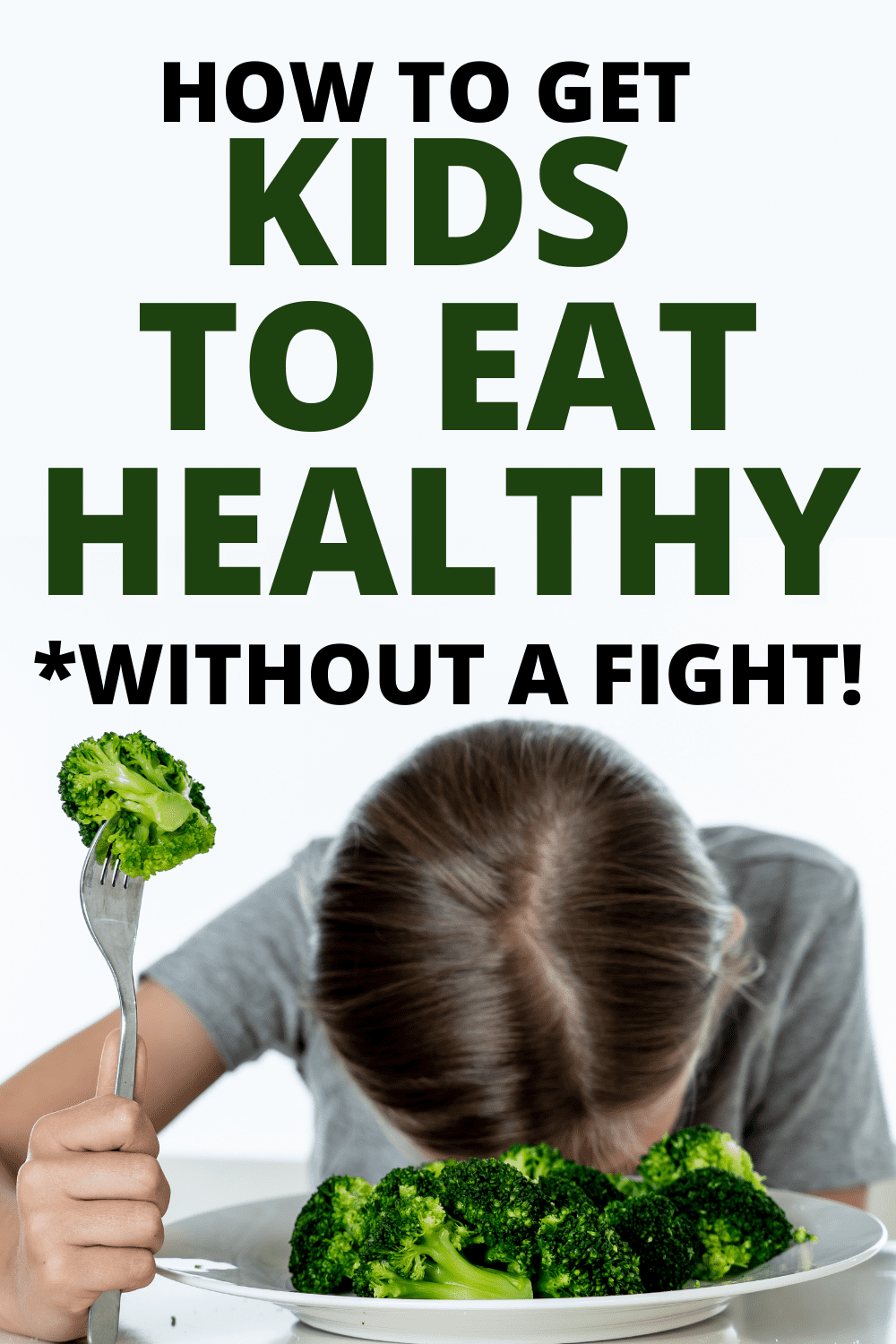 How To Help Your Child Develop Healthy Eating Habits
It can be very frustrating when you're trying to feed your child healthy food, but they refuse it time after time, preferring the same snacks day after day or even dealing with complaints that kids don't want to eat.
Improving Kids Eating Habits Tip #1: Involve kids in the entire food process.
Let your child help you plan weekly menus, go to the market with you, and then cook together.
Entice kids to try new foods by letting them help prepare it or having it on a special plate.
Once kids are invested, they're often more interested in eating — even if it's healthy!
Improving Kids Eating Habits Tip #2: Let your child help shop at the grocery store.
I know it can take a ton more time, but kids will be more likely to eat something if they were involved in choosing it.
Give them their own list and allow them to shop for the items from the list. If you have little ones, hold up two different fruits and ask, "Would you like this one or that one?"
Also, learning how to shop is a great life skill for kids!
Improving Kids Eating Habits Tip #3: Start with smaller steps.
Not everyone is ready to jump into a whole new lifestyle and different eating habits, including kids.
Make sure that most, if not all, of the foods you offer are familiar goods. This includes snacks and meals. This way, your children will have an easier time adapting to the new types of food being served.
Instead of trying to overhaul what your child is currently eating, create small goals and work up to the bigger changes over time. This can include creating gateway food options like working from fried chicken nuggets to crispy, un-breaded nuggets in the air fryer.
Improving Kids Eating Habits Tip #4: Don't fight with kids over food or use food bribes.
Trying to force feed healthy food isn't going to help anyone, and could have long term psychological effects on your child if they think you're constantly fighting with them over it.
Also, don't use food bribes like, "If you eat your vegetables, you'll get ice cream."
These kinds of actions can create a lifelong negative association with food, which you don't want to do (obviously).
Also, understand that kids are legitimately not going to like some foods (just like everyone, kids will dislike foods, too!). Don't try to make your child eat anything they're desperately opposed to!
For example, don't force your picky eater to eat broccoli if you know for a fact that the only time they've eaten it was when it was smothered in cheese.
Improving Kids Eating Habits Tip #5: Don't make dinner time a battle of wills with kids.
While you might know that your child needs to eat healthier, they might not, and trying to force them is only going to create problems for both you and your child.
This also means let go of, "You'll sit here until you clean your plate!" rules that you may have grown up with.
Don't force your child to eat something if they're just not feeling it. If your kids don't want to eat something for dinner, let it go for that night, but be clear that there will be no other food or snacks before bedtime.
Improving Kids Eating Habits Tip #6: Don't label foods as "good" or "bad."
Instead of telling your child that a certain food is bad, try going back to the basics and let them know that every food has a place in a balanced diet. (Yes, even cookies!)
Explain that it's better for our bodies (growing, strength, energy, etc.) to have more of one food over another.
Improving Kids Eating Habits Tip #7: Don't show your dislike for foods.
We play a huge part in how our kids react to things, especially when they're young. So, if you hate a certain food, don't let your kids know or don't react negatively when they want to try something you hate.
I'll never forget when we were at a restaurant and my then four year old asked if she could try the boiled Cajun shrimp that had the head's on (complete with eyes staring right at her). Now, that would not have been my choice, but I shrugged and said, "Sure, go ahead!" and she loved them.
She's still a pretty daring eater even years later.
The "OOO! GROSS!" statements from you don't help anything. Allow your kids to decide on their own if they like something.
(This is also a great tip on how to prevent picky eaters, even if you are one!)
Improving Kids Eating Habits Tip #8: Make sure that healthy food options are available at all times.
Have plenty of good snacks around the house and slowly phase out the more unhealthy snacks. (No need to do a big, dramatic purge.)
If you make them fun (like packing them in a Bento box or snack box with dips), your child will be more likely to snag one of those instead of the chips or cookies.
Improving Kids Eating Habits Tip #9: Don't worry about how to explain healthy eating to a child… just yet.
You don't need to spend a lot of time talking about healthy eating guidelines for a child, especially if you have little ones.
Instead, modeling good eating behavior, cooking healthy meals, making healthy snacks available and other activities to promote healthy lifestyle will have a much better and lasting outcome than trying to create student nutrition courses for your kids.
You can work on nutrition learning as they get older.
Improving Kids Eating Habits Tip #10: Cook crunchy.
Many kids will respond to crunchy foods, so undercook vegetables slightly, steam veggies lightly, or even use an air fryer for a healthier way to make crunchy foods (instead of frying!).
If you're introducing a new veggie to your child, try chopping it up finely. This will make the texture of eating that vegetable much less daunting for your child, and they may even like to play with their food!
Improving Kids Eating Habits Tip #11: Allow sauces.
If you're having a hard time getting your kids to eat vegetables (or anything) add a sauce or dip!
Kids love dipping, dunking, and saucing, so use a homemade Ranch dressing, homemade ketchup (with less sugar), or even hummus to make the flavor more enticing.
Improving Kids Eating Habits Tip #12: Make food fun!
Make healthy snacks fun with bento boxes, face foods, and more. (Learn how to make colored pasta for a fun dinner twist!)
If a meal or snack is presented in a fun way, kids are much more likely to try it or even finish it.
Improving Kids Eating Habits Tip #13: Allow kids to have treats and desserts.
Eating healthy doesn't mean that your kids can't have dessert or they can't have a cookie snack.
Limit treats and desserts, but don't cut them completely out of your diet.
(What fun is that?!)
Last Tips For How To Encourage Child To Eat Healthy:
If you don't see progress, just keep trying! Don't give up just because your child isn't eating well now doesn't mean that they won't change their habits later on!
You'll know you're making progress if your child asks to help plan the menu, asks for healthy snacks, suggests dining out at a healthy restaurant, or you find them asking for water instead of soda or juice!
We hope these how to improve children's eating habits help!
LOOKING FOR FUN COOKING PRINTABLES FOR KIDS?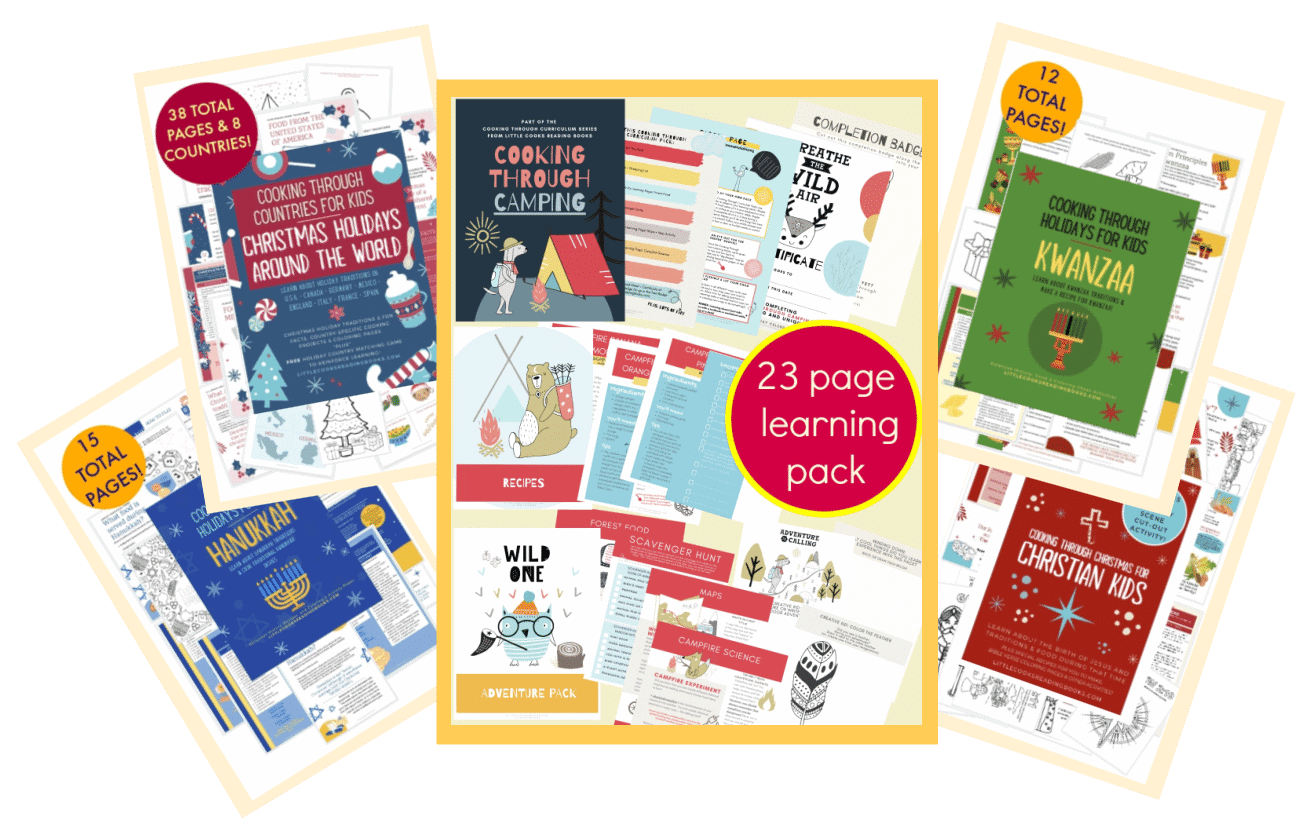 As an Amazon Associate I earn from qualifying purchases. Please refer to our
DISCLOSURE
.