Chocolate snow cream recipe (aka: chocolate southern snow syrup ice cream) is a great snow day activity or for winter kids activities! Definitely put this on the family winter bucket list or if you're wondering what can we do with so much snow!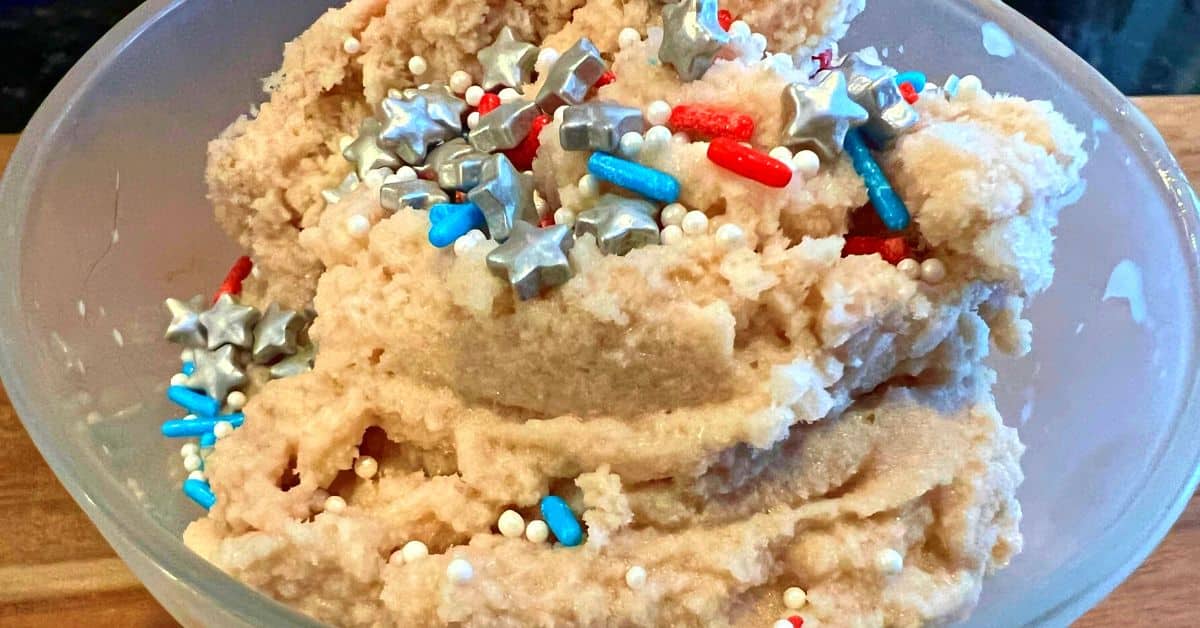 The Best Chocolate Snow Cream Recipe Ever!
Chocolate Snow Ice Cream Recipe
Large bowl of fresh clean snow
Sweetened condensed milk*
Chocolate syrup
Powdered sugar (optional)
Sprinkles (optional)
*You can make this snow cream without sweetened condensed milk and use whole milk. Get the full printable chocolate snow cream recipe condensed milk printable instructions below.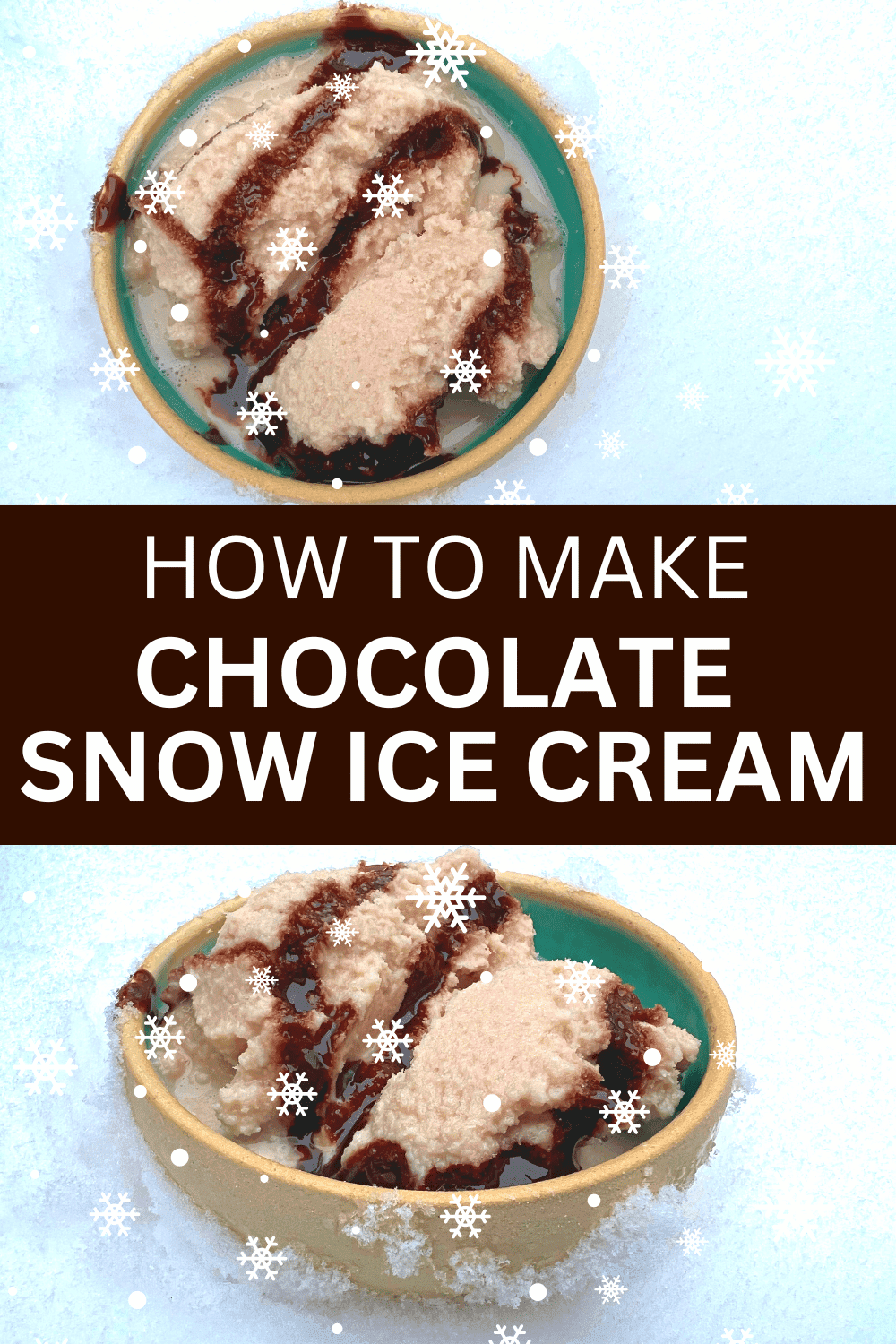 Affiliate links are used on this site. As an Amazon Associate I earn from qualifying purchases. Read more in our DISCLOSURE.
What's the difference between snow cream and ice cream?
Snow cream is a lighter and fluffier texture than regular ice cream, which tends to be heavier and creamier. Snow cream lets quickly, so you want to eat it right after you make it. You can't really keep it in the freezer like regular ice cream.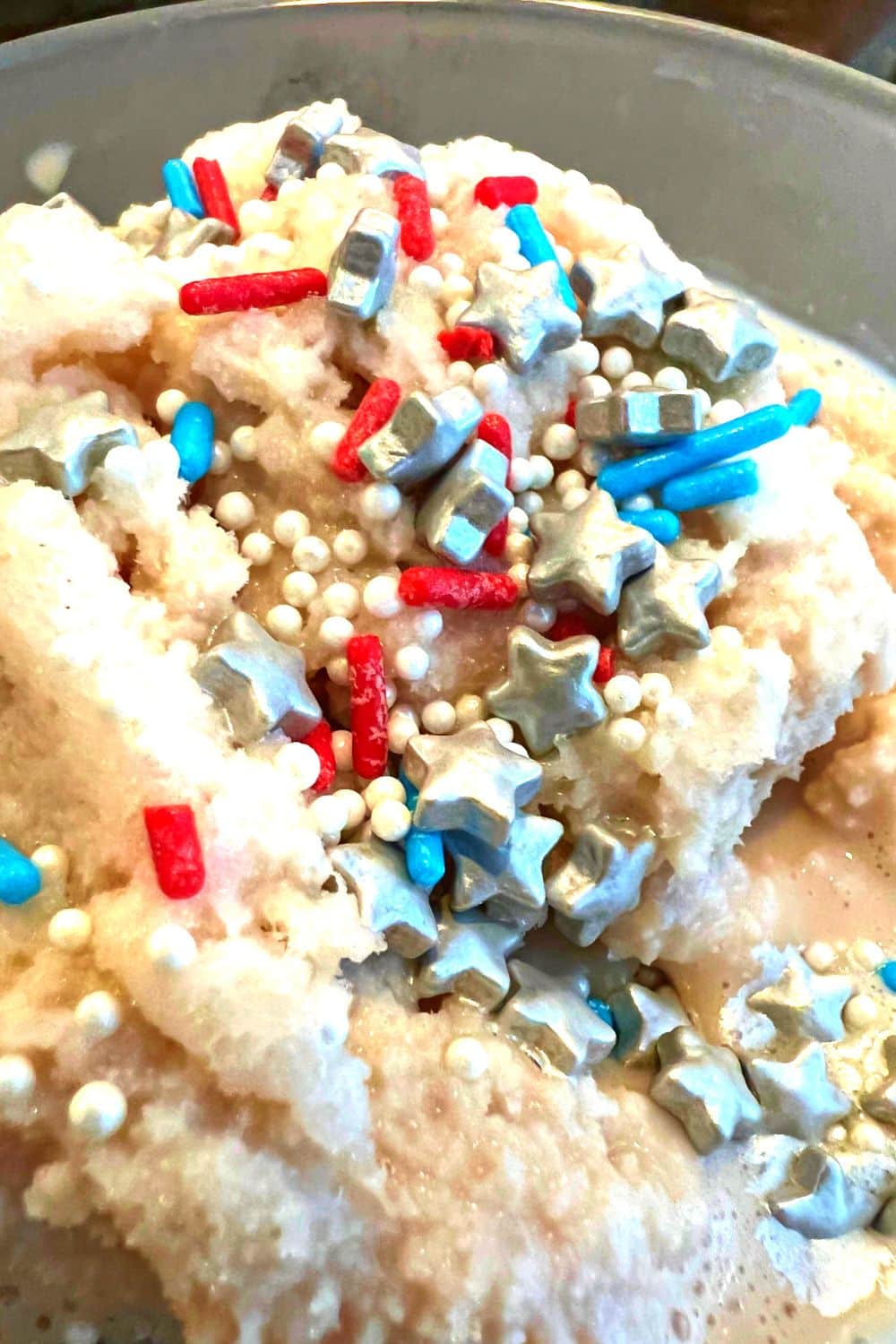 What does snow ice cream taste like?
Snow ice cream is light and fluffy. It is a cross between a snow cone texture and ice cream texture. The chocolate snow cream tastes like chocolate ice cream, with a little different texture.
Chocolate snow creams taste a little like hot chocolate snow ice cream!
After you make this chocolate snow cream dessert, try: vanilla snow ice cream (you can make chocolate snow cream and vanilla ice cream snow – easy snow ice cream two ways!), snow taffy, and this chocolate snow cream drink!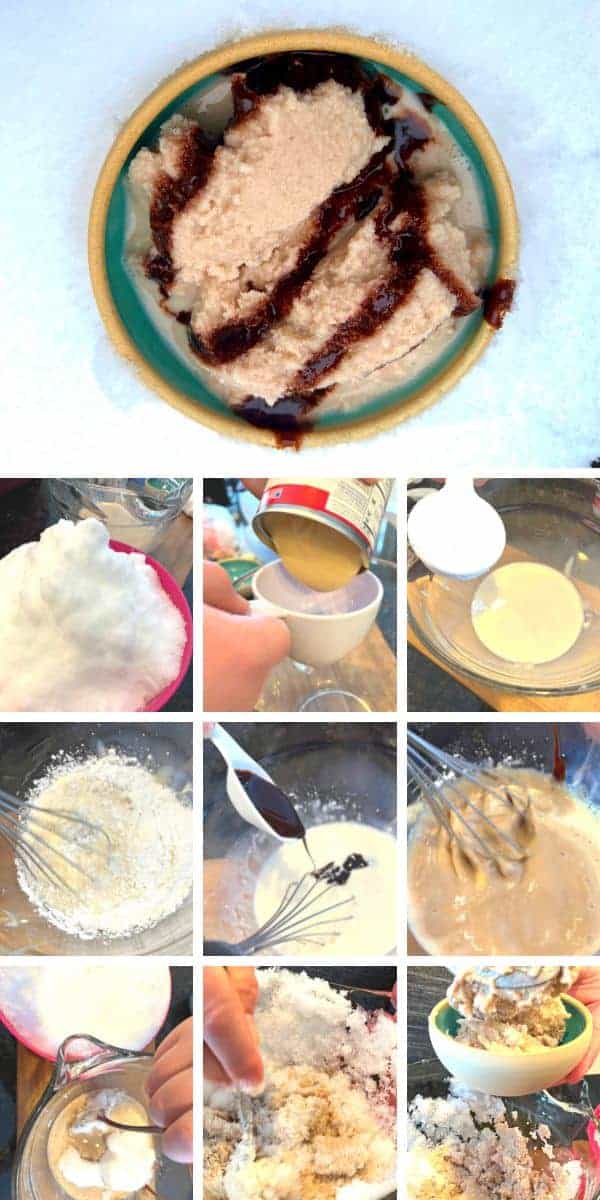 Here's how to make chocolate snow ice cream…
Snow Ice Cream – How To Make Chocolate Snow Cream
This chocolate snow cream homemade DIY is a fun winter break activity or big snowstorm activity for kids!
Snow. cream is one of our favorite snow ideas that we look forward to every winter season for a fun snow day!
Some people make this as a chocolate snow cream egg recipe, but we don't add egg. We like to keep this as a chocolate snow cream easy recipe!
Because this is a chocolate snow ice cream with sweetened condensed milk and chocolate syrup, it is plenty sweet. So, the sugar amount in the recipe for chocolate snow cream is optional.
You can also try different flavors (like peppermint chocolate snow cream using peppermint extract) using a few drops of different flavorings like this.
We used sprinkles and candy toppings, but you can add any of your favorite ice cream toppings like chocolate chips, strawberry sundae topping for strawberry snow ice cream, etc.!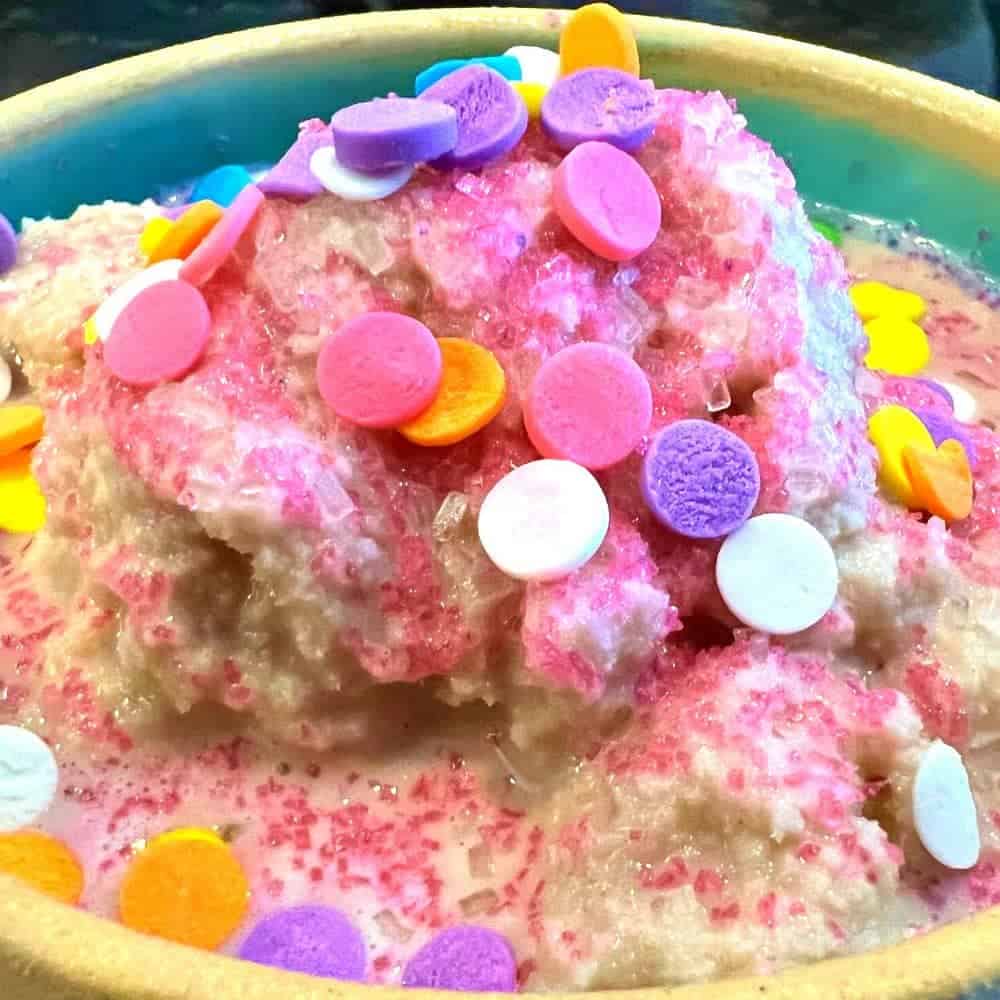 IMPORTANT RECIPE NOTE: If you make chocolate snow cream evaporated milk and/or chocolate snow ice cream with cocoa powder, definitely add the sugar (and you may even want to up it to 1/4 cup for a chocolate snow cream and sugar recipe).
Also, you need more cups of snow than you think! The fluffy snow will compress down when adding ingredients to make this sweet treat. The snow melts fast, so work quickly!
This is a quick recipe with just a few simple ingredients that doesn't take a long time to make with kids once you gather the snow from fresh snowfall. (Stay away from the yellow snow and brown snow. HA!)
We think it's the best snow ice cream recipe, but you can definitely play around with it to make it to your taste.
Don't miss the children's snow books to go with this recipe after the printable recipe card!
Yield: 4
Chocolate Snow Cream Recipe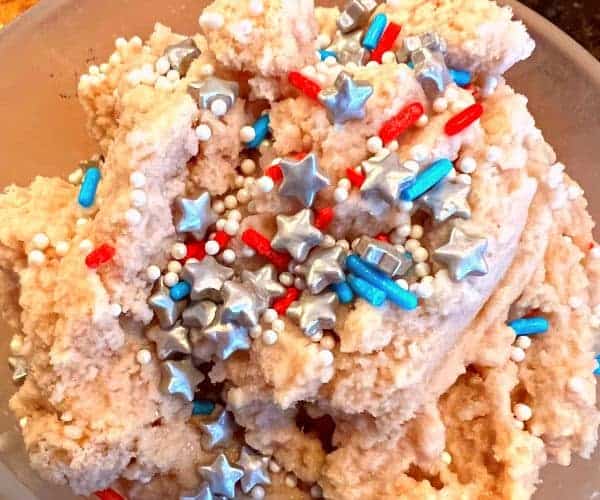 Learning how to make snow ice cream is a super fun kids activity for snow day fun or winter break idea for families! Keep these simple chocolate snow ice cream ingredients on hand for winter storms!
If you don't live in an area with snow, try using shaved ice instead!
Ingredients
8-10 cups of snow
1/2 cup sweetened condensed milk
1/4 cup of chocolate syrup (more if needed)
2 Tablespoons of sugar or powdered sugar (optional, but not required)
Pinch of salt (optional)
Sprinkles (optional)
Instructions
Place a big bowl outside in a safe area while it's snowing and collect a heaping bowl of clean, fresh snow. Leave outside in the cold until ready to use or use a chilled bowl to bring inside.
In a large mixing bowl , combine sweetened condensed milk and chocolate syrup. Whisk to combine. Add more chocolate syrup, if needed, to taste.
NOTE: The syrup and sweetened condensed milk make this plenty sweet, but you can add sugar. (We do not add sugar for snow chocolate cream.)
Add pinch of salt (optional) and stir.
Spoon snow into the chocolate milk mixture. Stir carefully until snow is completely combined and made into chocolate snow.
Spoon into individual dishes and add sprinkles and extra syrup. (optional) Enjoy immediately as it does not freeze well. (Snow cream doesn't retain a good texture if frozen in freezer.)
Nutrition Information:
Yield:
4
Serving Size:
1
Amount Per Serving:
Calories:

321
Total Fat:

4g
Saturated Fat:

2g
Trans Fat:

0g
Unsaturated Fat:

1g
Cholesterol:

13mg
Sodium:

96mg
Carbohydrates:

70g
Fiber:

0g
Sugar:

66g
Protein:

3g
Nutrition information is estimated. Changes to the recipe and use of different brands may cause changes to the nutritional information to vary slightly from the ones provided here.
Books About Snow For Preschoolers and Up
These books about snow are great to go with the homemade snow ice cream recipe fun winter activity!
Winter Story Time Snow Books
Have fun with your snow cream snow recipe and read! I hope this becomes a family tradition or part of your fun winter kids activities! You'll have so much fun and create fond memories with kids!
READ THIS NEXT: What To Make With Real Snow For Winter Kids Activities
Let us know how your chocolate snow cream recipe turns out!
LOOKING FOR FUN COOKING PRINTABLES FOR KIDS?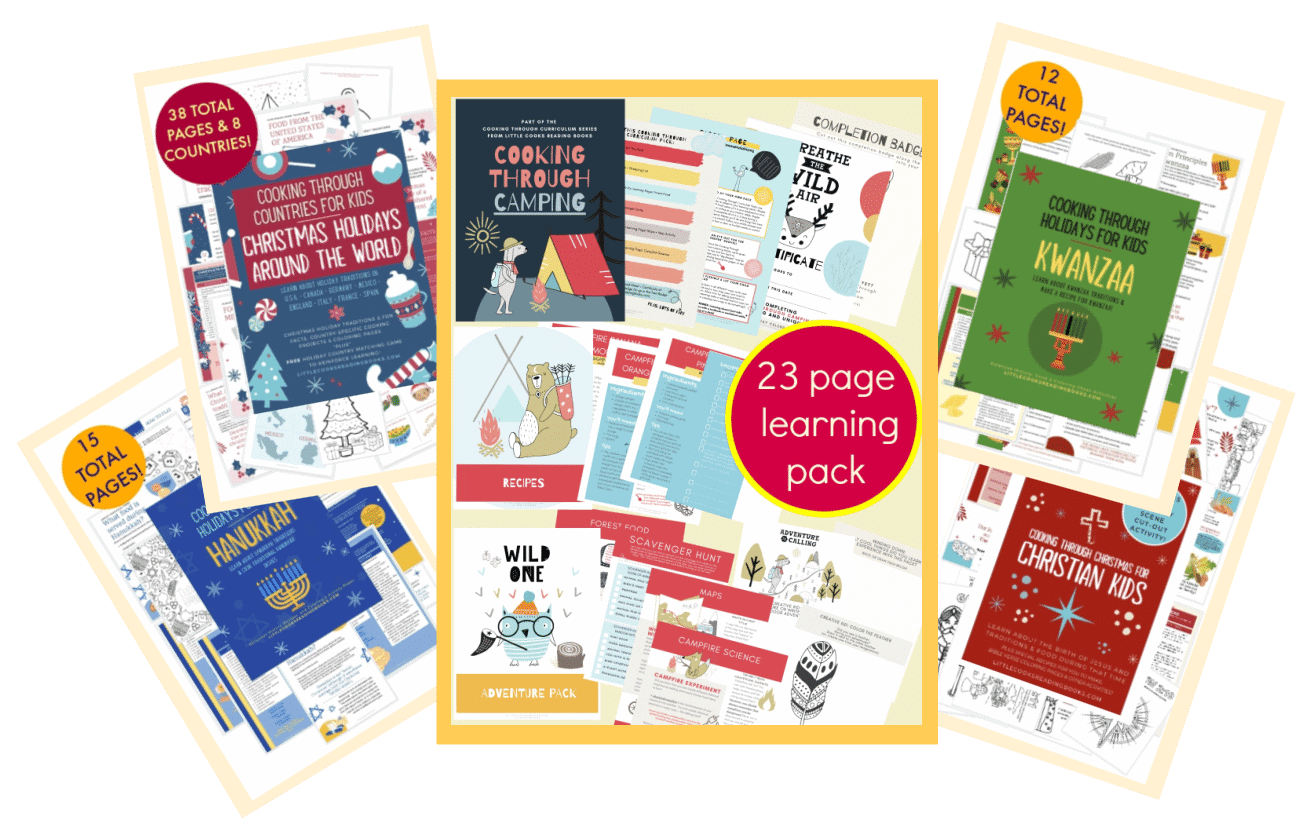 As an Amazon Associate I earn from qualifying purchases. Please refer to our
DISCLOSURE
.