A fairy door in classroom or in your homeschool room is a fun DIY kids project. Use these step-by-step instructions on how to create your own DIY fairy door area, as well as how to add learning with fairies to your lessons and some ideas for incorporating this project into lessons and activities! Have fun!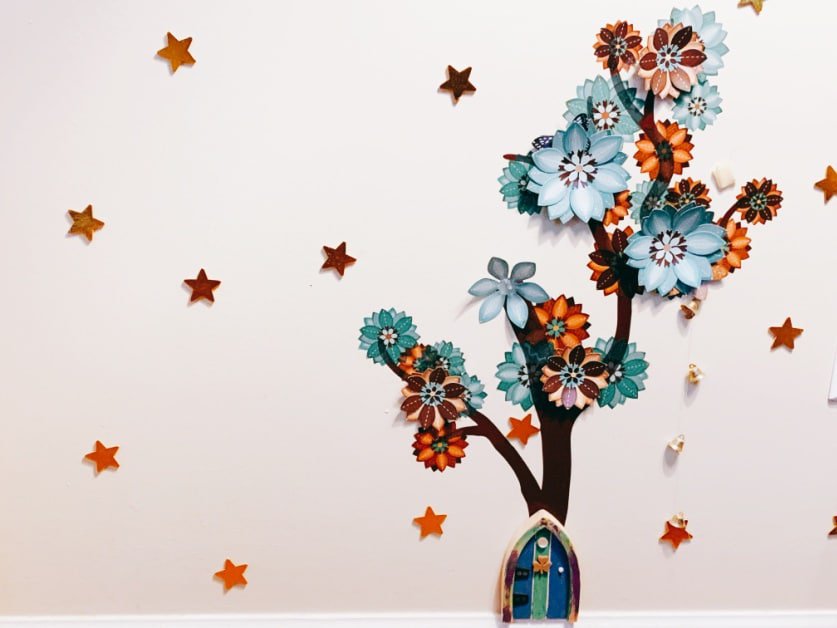 Fairy Door in Classroom Project
You've heard of fairy gardens, but what about a fairy door in your classroom?
This is an awesome project that you can do with the help of your little ones. It's a great, interactive way to get them involved in learning and have some fun while doing it.
How do you make a fairy door?
You can make a door for fairies several different ways:
Make a fairy door out of cardboard
Make a fairy door out of clay
Make a fairy door out of popsicle sticks
Make a fairy door out of twigs you find in nature
Make a fairy door out of polymer clay
Make a wooden fairy door out of scraps of wood
Make a fairy door out of sticks you find on your nature walk
Make a fairy door out of paper or card stock
Make a fairy door out of a shoebox
HAVE MULTIPLE STUDENTS? GRAB THIS AFFORDABLE MULTIPACK OF FAIRY DOORS TO PAINT! Then, you can create an entire fairy village in your classroom on a large piece of cardboard!
You can also make outdoor fairy doors for trees. If you're going to do this, make sure you use materials and paint that will withstand the weather!
Affiliate links are used on this site. As an Amazon Associate I earn from qualifying purchases. Read more in our DISCLOSURE.
How do you use a fairy door in classroom activities?
Make DIY fairy doors
Study fairy mythology and lore
Read books about fairies
Use fairy doors for role playing
Encourage kindness activities by leaving items for other students at the fairy doors
Create magical fairy adventure stories using the door as inspiration
Draw what's behind the fairy door
Create a magical fairy kingdom behind the fairy door
Make edible pixie dust for your fairy door
What is a fairy door?
A fairy door is a tiny door for fairies where you can leaven notes, treats, gifts, wishes, and other things for the fairies and other people. Fairy doors don't open because it is the space between the real world and the fairy world and only faeries can open the door. (So, if you're wondering how to open a fairy door, it's better not to!) Fairy doors are great for imaginative play and learning.
Why create a fairy door?
A fairy door is a special way for children to leave notes, messages, and drawings for other kids, teachers, or parents in the classroom or homeschool. Kids love to play pretend and this is also a great way for them to develop their imagination, creativity, and self-expression.
Creating a fairy door in your classroom, homeschool room, or in a kid's room is an easy way and fun way to allow kids the opportunity to explore and create! All you need are some basic supplies that can be found at your local craft store or dollar store like cardboard, paint, glitter glue, pipe cleaners, stickers and more.
If you want to learn about fairies and fairy mythology and lore, a classroom fairy door is the perfect way to get them excited!
ALSO DO THIS CRAFT WITH YOUR FAIRY UNIT STUDY: How to Make a Fairy Container Garden (any time of year!)
Where do you put a fairy door?
You can put a fairy door on a wall, just above the baseboard (or molding). You can also put them in fun and surprising places like behind a door, on a cupboard, on a bookshelf, in shadow boxes, or even outside on a tree, fence post, or even mailbox post! Your fairy door for classroom can go just about anywhere!
Ok! Let's get to how to make your own fairy door area. Follow this DIY tutorial on how to make your own door for a fairy area. Don't be afraid to get creative with decorations!
(Don't miss ideas for lessons about fairies after this section!)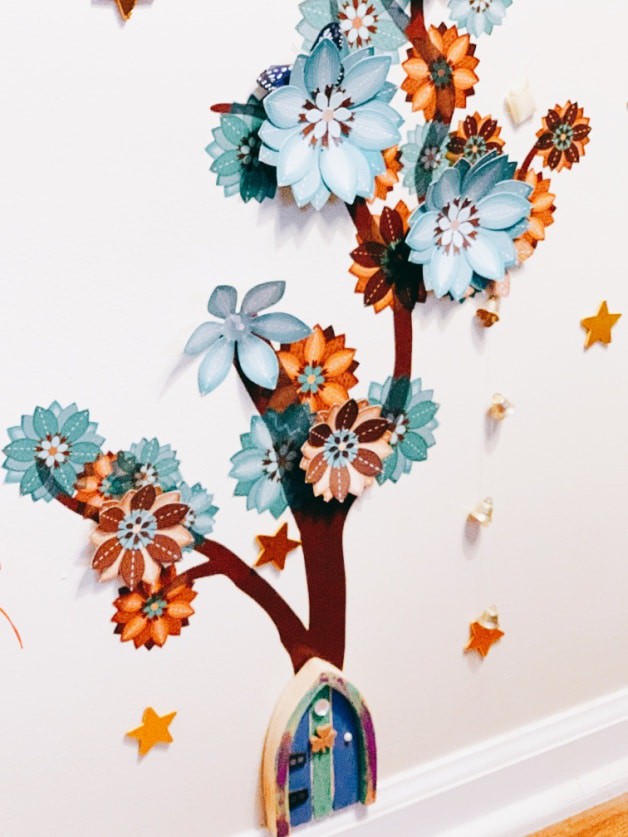 HOW TO MAKE A FAIRY DOOR AREA FOR YOUR HOMESCHOOL ROOM OR CLASS ROOM
What could be more fun than a fairy door in your classroom? This project is so easy that it can be completed by children of all ages — you can buy a pre-made fairy door and paint it or make your own out of paper or cardboard.
It's also a great way to get the kids involved in making something special for their class or homeschool room!
This DIY project will show you how to make your own fairy door using materials that are easy to find at home or purchase at the store. (We purchased our fairy door, but you can easily make one out of cardboard, too!)
The final result is a creative space where students can share their imagination!
Here are some items you can use for decorating your fairy door in the classroom…
Decorations for a fairy door:
Cardboard, purchased wood fairy door, or decorate fairy door kit
Paint and paint brushes
Decorative paper, construction paper and/or scrapbook paper
Markers, crayons, and pencils
Ribbon
String
Tape
Card stock
Hole punch
Scissors
Ruler
Stickers
Wall decals
Glue
Glitter
Foam letters
Small stones and sticks
Here's how to make magic fairy door…
DIRECTIONS FOR A FAIRY DOOR AREA
You can use these instructions for how to make a door for a fairy house, but we just made a fairy door for our wall.
Create a fairy door by cutting a piece of cardboard or paper into a door shape. It can be rectangular or rounded at the top. You can also purchase a fairy door to paint (which is what we did). This is a really cute DIY fairy door set, especially if you are doing the project with more than one child. (Don't worry if your fairy door doesn't open! Your fairy will use special magic for opening it!)
Paint color or decorate your fairy door. There is no special rule for fairy door decorations. Just decorate the door the way you think your fairy will like it!

How to attach fairy door to wall:

Once your fairy door is decorated and has dried, it's time to attach it to the wall. We recommend using something like

removable glue dots

that will hold your door securely to the wall (but, can be removed, if needed). Choose wisely! You're not supposed to move your fairy door once you've attached it!

TIP: If you're doing this kids craft in a classroom and will have multiple doors, use big pieces of cardboard for the kids to attach their fairy doors (especially if you don't have wall space.)

Decorate around the door for fairies! Use items like: benches, flowers, lamp pots, "

fairy moss

," mini toadstools, rock paths, and more! We also like to sprinkle some

magic fairy dust

around our door! GET FAIRY DECORATING IDEAS HERE
Don't forget about the wall around the fairy door!

Temporary wall decals (peel and stick decals)

are a great way to create an entire fairy forest area! My daughter decided she wanted to decorate with flower trees and stars and ended up creating a really magical fairy area!
Be sure to leave notes, treats, or little gifts for our fairy. If you're lucky, the "fairy" will leave something for the kids, too!
Remember: There are no rules for decorating fairy gardens or fairy doors! Let your kids have fun with it and get creative!
All About Fairies: How To Use a Fairy Door in Learning
Fairy door folklore is a fun thing to use in learning (especially when you include how to make fairy doors).
Children are often fascinated with the idea of fairies because they are magical and enchanting creatures that we only get to see in our imaginations or in movies. However, using these ideas, kids can experience fairy magic right in their own classrooms or homeschool rooms!
Irish Fairy Door Mythology and Fairy Lore
Fairies are magical creatures of many different kinds.
The most popular names for fairies include:
Leprechauns
Nymphs
Sprites
Pixies
Brownies
Goblins
Hobgoblins
Fairies have been around for thousands of years. Legends about them can be found all over the world, from Scotland to China. The ancient people of Ireland believed that fairies were tiny creatures made of light that lived in underground caves or hollows under trees and had many magical powers.
In Irish folklore it is thought that when a person knocks three times on an unused door of a house or building, and then turns around without opening the front door, they will see fairies.
Some say this legend originated from leprechauns who hide their gold at the end of rainbows. They live in hollow hills and don't like to be seen by humans, but can be seen if they are caught with the pot of gold.
In Ireland, some have reported that when walking along a road at night you can hear them laugh and chatter while passing through fields.
YOU MAY ALSO LIKE: Leprechaun Treats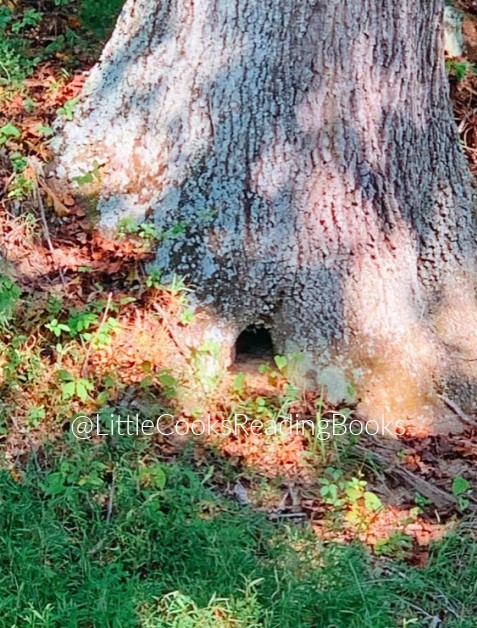 How To Introduce A Fairy Door
If you're introducing a fairie door for the first time to your child, their biggest question might, "What is a fairy?"
Who Are Fairies?
If you want your children to learn more about fairies and fairy lore, they will need to know what they are and why we invented such a creature. That means explaining not only that they're extremely small but also that they're very magical.
The good news is that once you introduce a fairy door to your children, it won't be hard to get them excited about finding out more about these tiny little people – and as parents, teachers, and educators, we should strive to make sure that our studies of these tiny magical creatures are fun and exciting!
Here are some ideas for how to explain fairies and fairy doors:
1. Talk About The History Behind Fairy Doors And What They Are
Some people think of a fairy door as just a whimsical decoration, but the reality is that these tiny little doors are actually based in very real folklore about the magical creatures known as fairies.
One of the best way to explain fairies and fairy doors is to go on a nature walk before you make a fairy door and show your children a lovely old tree with a tiny door in it. Then you can begin talking about how the history of these special creatures goes back hundreds of years.
In ancient times, fairies were said to be extremely small – barely bigger than a man's thumb. They might live in oak trees, and they could often be glimpsed through foliage or branches as tiny little flitting creatures that kept very busy by going about their lives.
When fairies live in houses or trees, a fairy door was often near the entrance so they could keep watch over what happened outside during the night.
In some lore, fairies are said to be very picky about their privacy and that's why it's so hard to catch a glimpse of them!
2. Discuss How Fairy Doors Work
Fairy doors are as magical as the fairies!
Fairy doors are believed to be tiny portals to the faerie realm.
A fairy door can be a hollowed out knot in an old tree, stone, a hole in rock, or even a door that you create in your class or house!
Through this small space the fairies travel back and forth from our world to theirs.
In nature, you may see fairy doors marked with a circle of green moss and colorful flowers around it, supposedly placed by the fairies themselves!
There are very specific rules for fairy doors to maintain their magic!
Fairy Door Rules:
Don't try to open the fairy door. Remember: faeries are very private and the door may lose its magic if you try to open it.
Never try to steal the fairy's gold or gifts.
Never abuse a fairy that comes out of a fairy door.
Leave treats and gifts for the fairies at their doors. You never know what you may get in return!
Keep the entrance to a fairy house secret because they like their privacy and might be annoyed if you tell someone.
Don't try to see a fairy open the fairy door! They don't come out of their doors if there is danger nearby!
Don't put fake fairies in your fairy garden or by the fairy door. Fairies don't like being copied or made fun of!
Don't tell fairies that there is no such thing as magic. Fairies think it's rude and might get mad and never return to your fairy doors!
Never try to catch fairies in your hands because they are very tiny and magic and can slip through a crack in your fingers. You can try to to capture them with a jar if you're very, very careful.
Never get mad at a fairy for not bringing you a gift or not acting as you expect. Remember that sometimes things don't go as we expect, especially with fairies!
Always remember that fairies have magic powers and they will get very mad at you if you do anything bad to them or their door! You may scare them away and they may never come back!
Good Books About Fairies for Kids
Add some of these children's books about fairies for your fairy lesson plans or fairy unit studies!
We'd love to hear you use a fairy door in classroom or homeschool room!
LOOKING FOR FUN COOKING PRINTABLES FOR KIDS?