Best preschool Halloween books for fun Halloween food crafts preschool, fun fall kids activities, and great non scary Halloween ideas. Halloween storytime books will help get you inspired to make a few fun spooky crafts and treats with kids, too! Enjoy these best preschool fall books, Halloween food crafts, October storytime themes, and Halloween themes for preschool!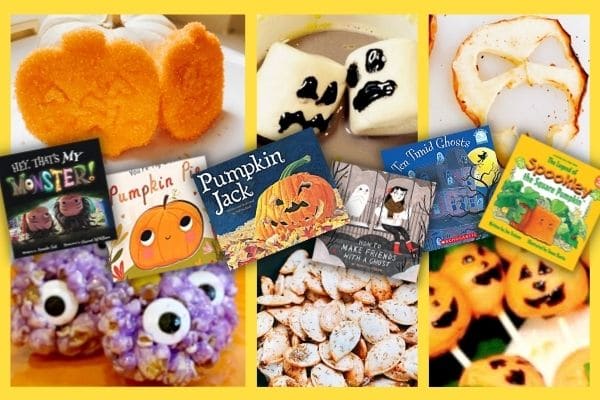 BEST PRESCHOOL HALLOWEEN BOOKS TO PAIR WITH HALLOWEEN CRAFTS AND PROJECTS
Need fun preschooler ideas for Halloween? Have a preschool Halloween books read aloud with some of the best Halloween books for kids and then make them even more engaging and entertaining with these holiday food crafts ideas, too!
We have a book list that includes some popular kids' books and Halloween book choices that you've may have never heard of or read before! (Good list for best Halloween books for kindergarteners, best Halloween books for 4 year olds and 5 year olds, too!)
Halloween Themed Books for Preschool
Great Halloween stories for preschoolers:
Room On The Broom
Shy Mama's Halloween
It's the Great Pumpkin, Charlie Brown
The Little Old Lady Who Was Not Afraid of Anything

The Spooky Wheels on the Bus

Pumpkin Jack
Big Pumpkin
That Monster on the Block
Spooky Pookie
Five Little Pumpkins (love this one for pumpkin books for preschoolers!)
Boo To You!
The Itsy Bitsy Pumpkin
*See our book list of Halloween books for preschool below that we've paired up with Halloween cooking projects for preschoolers! Great for Halloween books for preschoolers read aloud, too! KEEP SCROLLING for super fun ideas for Halloween stories!
ALSO FUN FOR HALLOWEEN WITH TODDLERS AND PRESCHOOLERS AFTER THE HALLOWEEN BOOK IDEAS:
57 Fun Halloween Movies to Watch with Kids
How to Make a Boo Basket for Toddlers
OK!
Let's get to the Halloween activities for preschoolers paired with fun Halloween children's stories. (These are the best preschool books for Halloween to pair with easy Halloween recipes for kids! Also great for preschool theme Halloween ideas, too!)
We've picked the Halloween picture books that you can also pair with Halloween crafts (from food!) — it's how to make interactive Halloween stories for preschoolers!
Here are the kids Halloween book and craft project to match each book!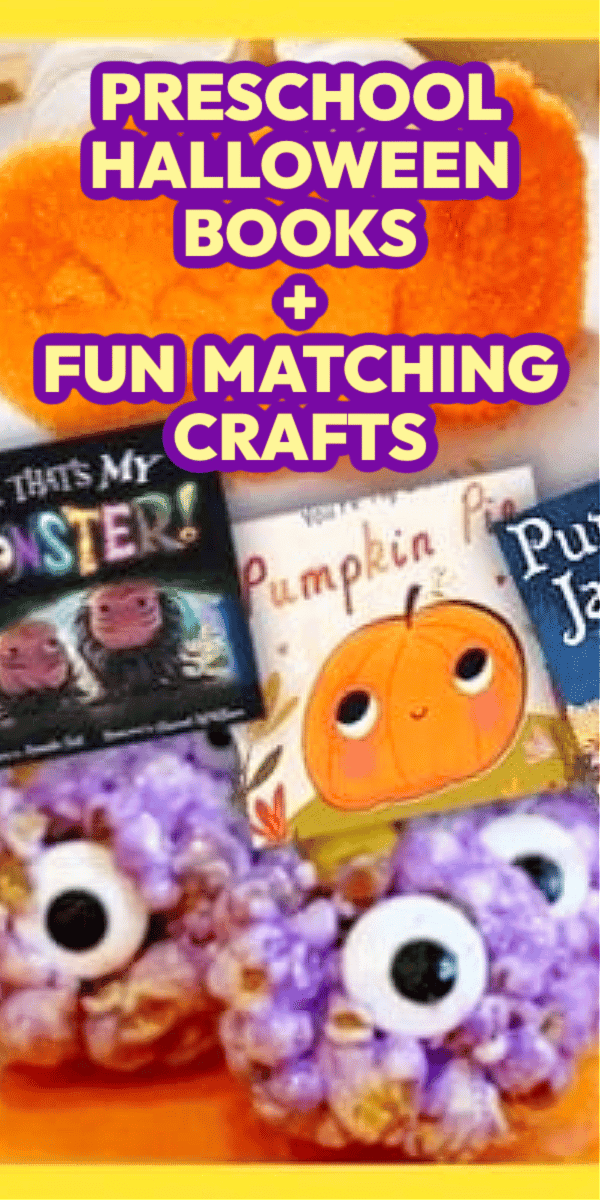 Best Preschool Halloween Books To Make With Halloween Projects
Reading a Halloween book with preschoolers and doing the Halloween coordinating craft is a fun way to celebrate Halloween with young kids.
If you're looking for creative arts and crafts for Halloween, you'll love these Halloween treats based on books!
Try these fun Halloween books DIY food crafts for your halloween arts a n d crafts ideas…
Best Preschool Halloween Books #1:Ten Timid Ghosts
Ten Timid Ghosts by Jennifer O'Connell
Preschoolers will love reliving the classic nursery rhyme in this board book about ten ghosts who are scared of everything!
Kids will have fun counting from 10 to 1 as they see what happens next in this preschool books about Halloween ghosts.
Halloween Cooking Project Idea For This Book:
Make your own spooky apple ghosts!
LEARN HOW TO MAKE TIMID GHOST APPLES HERE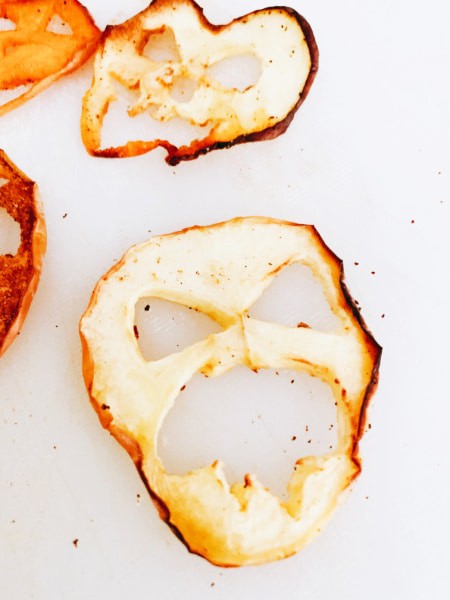 Halloween Book #2: The Legend of Spookley the Square Pumpkin
Spookley the Square Pumpkin by by Joe Troiano and Susan Banta is a sweet book about a pumpkin named Spookley who is, you guessed it, square instead of round.
Great book about embracing being different.
This was one of my daughter's favorite Halloween preschool books!
It has one of the best preschool Halloween movies to go along with it, too, so it makes a fun Halloween theme preschool unit study.
Halloween Cooking Project Idea For This Book:
Make square Spookley pumpkin cake pops.
My daughter was really into Spookley around the time that we made these pumpkin pops.
I'm sad that we didn't make them a square pumpkin jack-o-lantern instead of round pumpkins.
Follow the same recipe, except make yours square for a Spookley pumpkin craft.
(These actually work with any popular kids books about pumpkins!)
LEARN HOW TO MAKE SPOOKLEY SQUARE PUMPKIN CAKE POPS HERE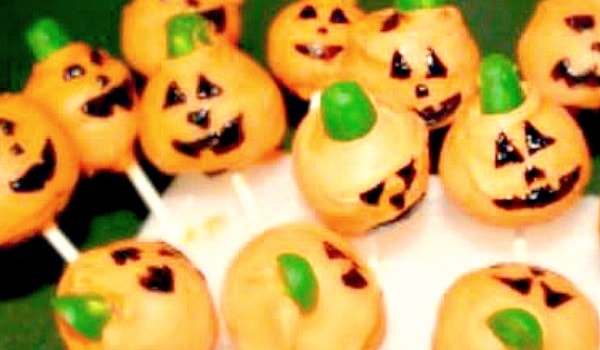 ALSO CHECK OUT: Free Pumpkin Life Cycle Printable and 19 Pumpkin Lesson Plans Ideas
Halloween Books #3: Pumpkin Jack
Pumpkin Jack by Will Hubbell is a sweet book about Jack the pumpkin and his different stages once he is left outside after Halloween.
This is one of the best Halloween books preschool / most popular preschool books to read each fall.
Another great fall pumpkin book that will work well with this project is How Many Seeds In a Pumpkin?
This is also one of the best Halloween books for 5 year olds and up. You can grow your own Pumpkin Jack as part of a fall STEM project!
Halloween Cooking Project Idea For This Book:
Make different flavors of pumpkin seeds while discussing the stages of decomposing pumpkins.
LEARN HOW TO MAKE ROASTED PUMPKIN SEEDS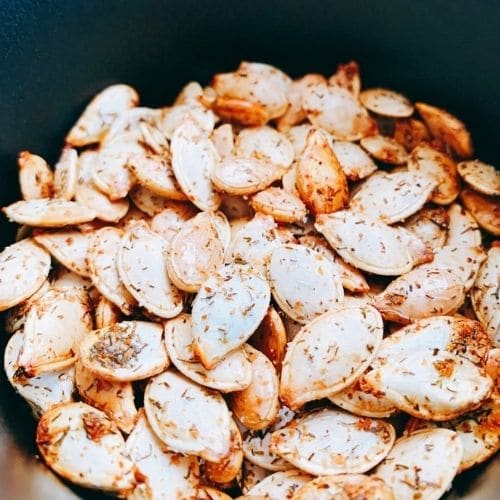 ALSO DON'T MISS: What To Do With Leftover Halloween Candy?
Halloween Books #4:
Halloween Bugs: A Trick-Or-Treat Pop-Up

Don't tell anyone, but I STILL love pop-up books, so this was a no-brainer to add to our best preschool Halloween books.
Halloween Bugs by David A. Carter is about how ghost bugs and ghoul bugs come out to play. Really fun, interactive pop-ups to engage preschoolers (and kids of all ages, really).
Halloween Cooking Project Idea For This Book:
Make some edible ant cups or other creepy crawly bugs (from food, of course!).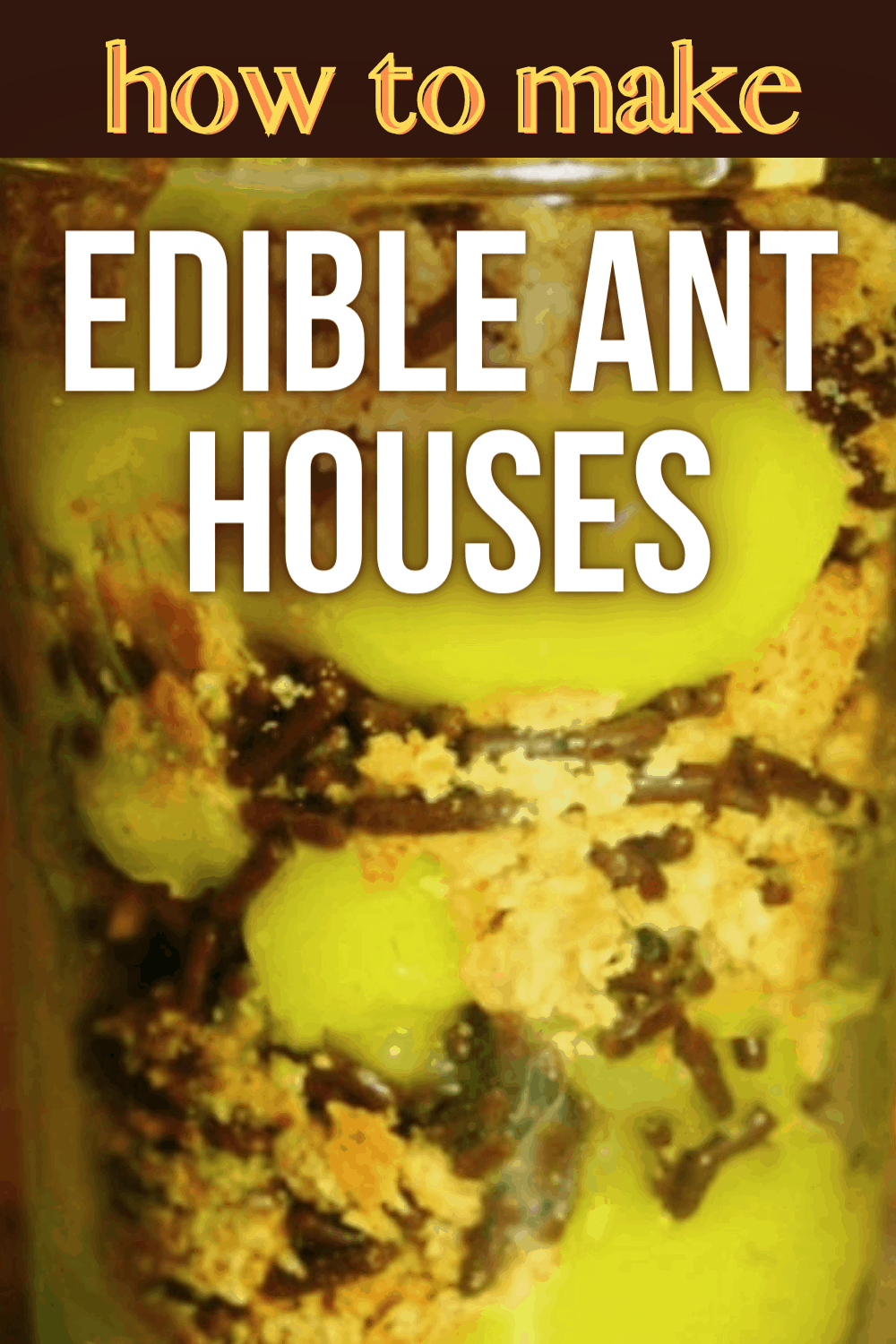 Halloween Book #5:
Hey, That's MY Monster!
Hey, That's MY Monster! by Amanda Knoll is about a monster that decides to peace out from underneath Ethan's bed to underneath Ethan's sister's bed (who needs the monster more). Ethan tries to help by finding his sister her own monster. Good if you're looking for funny Halloween stories for kindergarten or preschool.
Halloween Cooking Project Idea For This Book:
Make your own mini Halloween popcorn ball monsters! We made purple people eater monsters, but you can change it up and add different colored popcorn and allow everyone to create their own popcorn monster!
LEARN HOW TO MAKE POPCORN BALL MONSTERS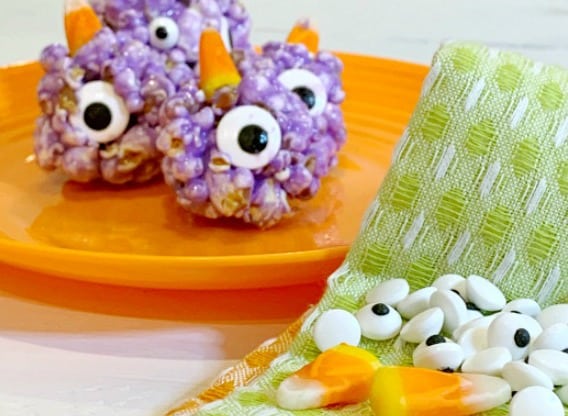 One of my favorite Halloween books and crafts to match!
Halloween Book #6:
How to Make Friends with a Ghost
How To Make Friends With A Ghost by Rebecca Green is a book about a little girl who is scared of ghosts. She sees one and he turns out to be a nice ghost! This book teaches preschoolers that the possibility that someone may not be what you expect, but they can still be a good friend. It's a good alternative for a Halloween theme book that isn't scary.
Halloween Cooking Project Idea For This Book:
For Halloween themed preschool books with monsters or ghosts, make ghosts floating in chocolate milk
Simple Halloween cooking project for kids, but fun because they get to draw the faces on their ghost marshmallows!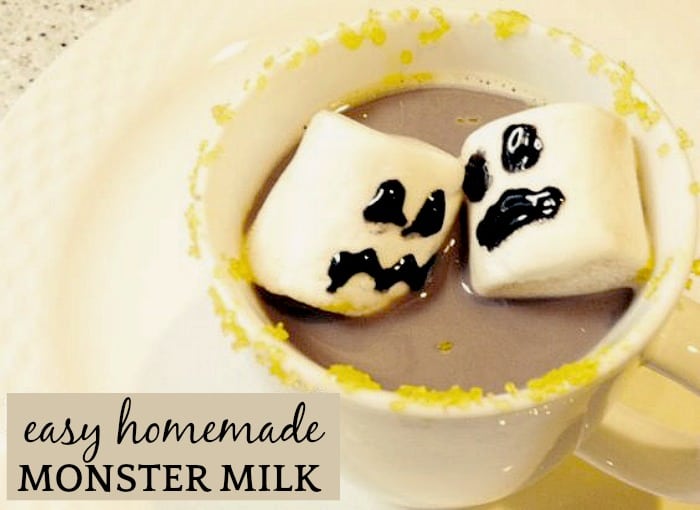 Good for projects and best Halloween read alouds that aren't scary!
Halloween Book #7: Yucky Worms
Yucky Worms by Vivian French isn't a Halloween book, but creepy, crawly worms make a great Halloween theme! It's about picture book all about worms, what they are, and how they live.
Still add it to your Halloween story books for preschoolers!
Halloween Cooking Project Idea For This Book:
Make worms in the ground (which is really spaghetti in a hotdog bun). Kids will think it's funny that they're eating "worms" for Halloween food!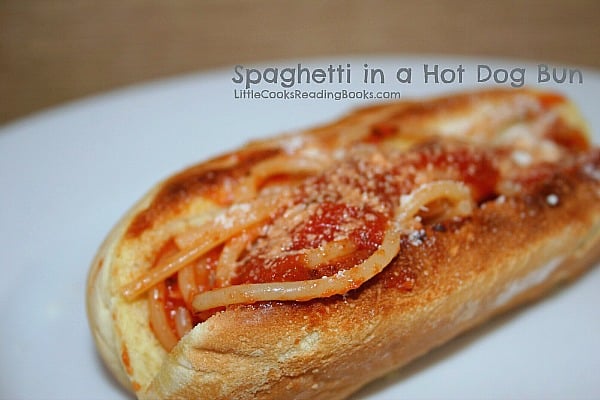 Halloween Book #8:
Room on the Broom
Room on the Broom by Julia Donaldson (same author who wrote The Gruffalo) is about a witch flying on her broom and suddenly finds the wind is blowing away everything — from her hat, her wand, and even her bow. Find out who helps the witch find her things!
Fun witch Halloween themed books for preschoolers!
Halloween Cooking Project Idea For This Book:
Make witches fingers, which are really baked apple fries (but they can look like witches fingers with a little story and imagination!).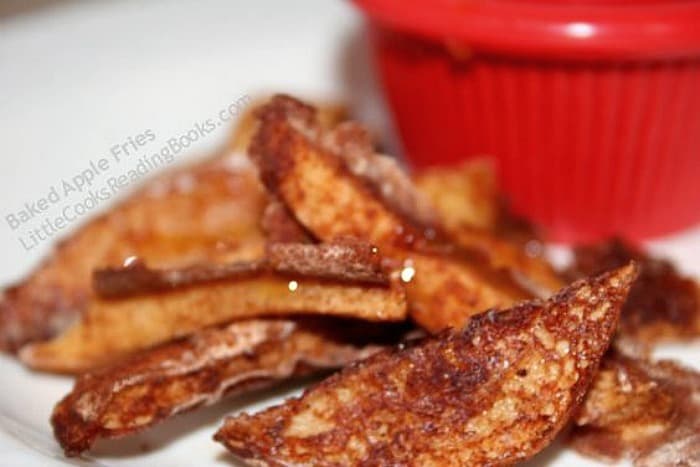 Halloween Book #9: Stumpkin
Stumpkin by Lucy Ruth Cummins (author of A Hungry Lion) is about a pumpkin without a stem who dreams of becoming a jack o lantern, but it seems like no one wants a stemless pumpkin to make a jack-o-lantern! What will Stumpkin do?
Our vote for one of the top children's Halloween books!
Halloween Cooking Project Idea For This Book:
Make your own stemless pumpkin smoothie!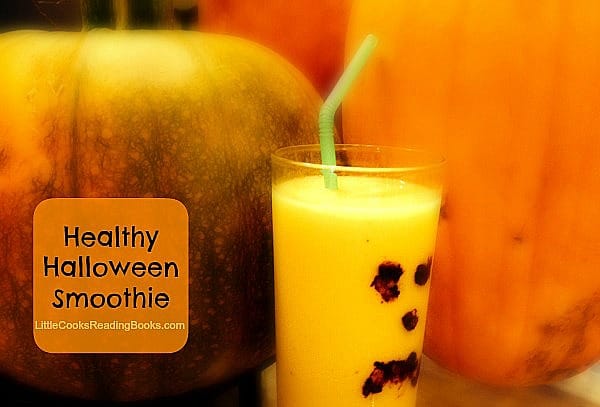 Best Preschool Halloween Books #10:
You're My Little Pumpkin Pie Halloween Board Book
You're My Little Pumpkin Pie by Natalie Marshall is a board book that's another sweet Halloween picture books preschool. Die-cutout shapes and sweet story when you need non-scary Halloween books for kids.
Our choice for top Halloween books for preschoolers because it's such a sweet picture book!
(Add it to your best Halloween books for toddlers, too!)
Halloween Cooking Project Idea For This Book:
Make your own Halloween Peeps shaped like a pumpkin! (NOTE: These were really fun to make, but they turned out to be super sweet for us. When we make them again, I will put the sugar in a food processor to make it finer and use less sugar.)
These pumpkin cookies would also be fun with this Halloween book preschool about pumpkins.
Have fun adding these to your Halloween books list, Halloween crafts, Halloween recipes and read projects for kids!
MORE FUN HALLOWEEN FOODS FOR TODDLERS AND UP: Easy Halloween Breakfast Ideas for Toddlers and Kids (Includes Healthy Halloween Treats Too)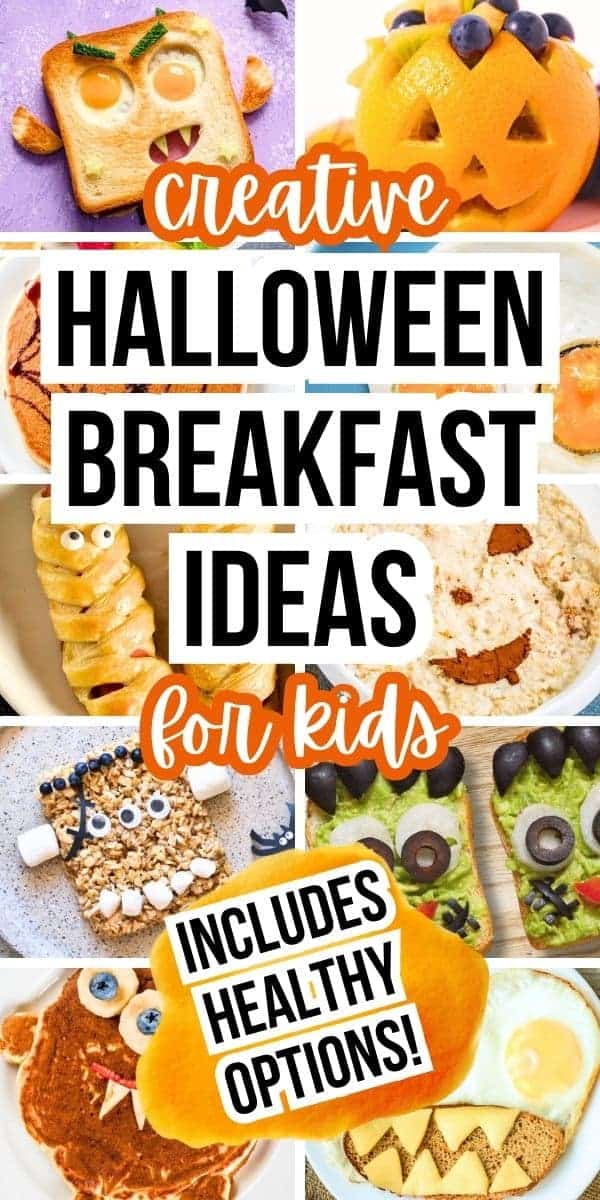 What kid time storytime Halloween books and best children Halloween books do you use? Leave your best children's books for Halloween / best pre k Halloween books in the comments so we can check them out and create book-based Halloween crafts to go along with them!
Enjoy these Halloween cooking projects paired with the best preschool Halloween books!