Switch Witch, or Candy Fairy Game, is a fun Halloween swap idea and kids activity that trades Halloween candy that kids don't want for something more fun coming from the Switchy Witch! Here's how to introduce a new Halloween tradition, what to use for switching, and how to have fun with this kids activity for fall!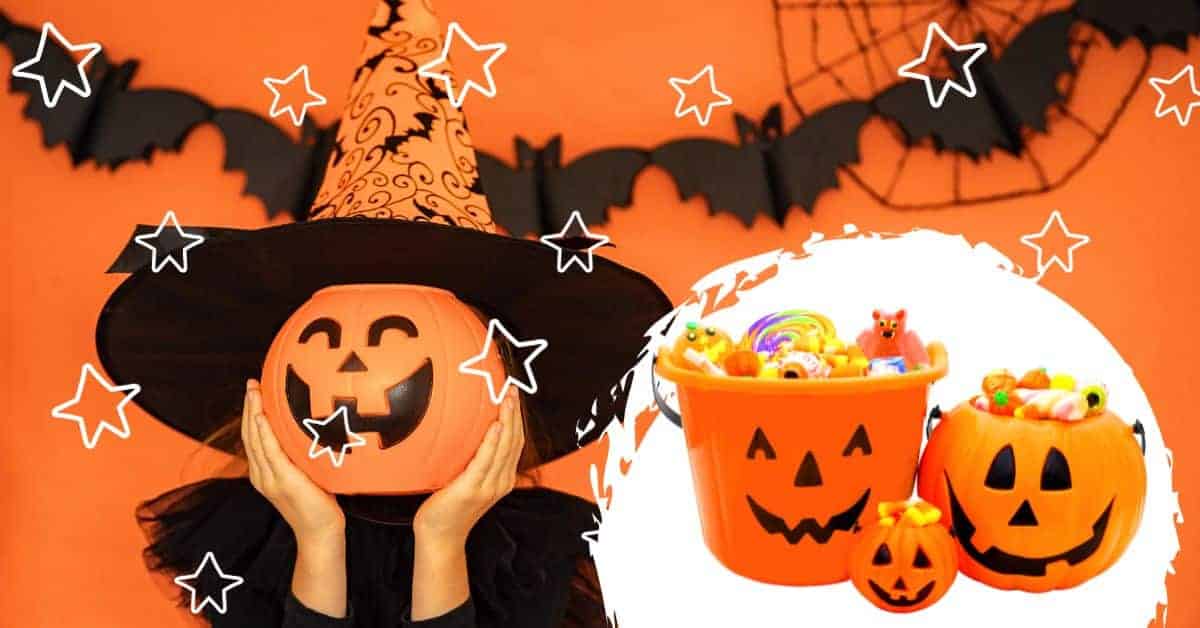 30 Creative Switch Witch Swap Ideas For Kids
The Switch Witch trend is all about making Halloween fun while promoting a healthier approach to treats. The candy swap for a Switch Witch treat should be something children will enjoy as much as candy. There are no specific rules and your switching gifts can be whatever your kids enjoy!
What do you get from the Switch Witch?
Switch Witch Ideas Kids Will Love:
Toys: Small toys like action figures, puzzles, or board games can be a hit.
Gift Cards: Kids LOVE Gift cards to favorite stores (like Five Below or toy stores).
Stickers: Colorful and themed stickers and/or sticker books are always a fun option.
Fun Coupons: Make fun coupons or gift certificates for a fun outing that can be redeemed for different things (get out of chores FREE, good for 1 movie night, etc.)
Books: Halloween-themed or books from their favorite authors can be a great choice for readers of all ages.
Lego Block Sets: Lego building blocks sets are a great trade in for candy!
Art Supplies: Crayons, markers, colored pencils, or craft kits can encourage creativity.
Coloring Books: If you have little artists, leave some new coloring books and crayons.
Puzzles: Age-appropriate jigsaw puzzles can provide hours of entertainment.
Pin On Button: This may seem like a weird suggestion, but kids (especially tweens and teens) love buttons and enamel pins they can put on their backpacks. (My teenager loves to get buttons for any reason!)
Gift Cards: Older kids might appreciate a gift card to their favorite store.
School Supplies: Fun and unique school supplies like notebooks, pens, fun erasers, or even something they've had their eye on (new backpack).
Healthy Snacks: If you still want to keep it food-related but healthier, consider snacks like fruit snacks, trail mix, or granola bars or some of your kid's favorite snacks. (My daughter loves beef sticks and apples!)
Glow-in-the-Dark Toys or Glow Sticks: These can add an extra element of excitement and keeps the Halloween spirit going.
Pajamas or themed clothing: A fun pair of pajamas or a themed shirt can be a cozy and festive gift.
DIY Craft Kits: Kits for making bracelets, painting, or other crafts can be a fun and creative choice.
Outdoor Toys: Items like a frisbee, soccer ball, or jump rope can encourage active play.
Gifts Related to Kids' Interests: If your child has a particular hobby or interest, consider a gift related to that, like sports equipment, science kits, or musical instruments.
Stuffed Animals: A cute, cuddly stuffed toy is always a great choice!
Collectibles: Items like trading cards, action figures, or collectible figurines can be exciting for kids who enjoy collecting.
Bath Toys: Fun bath toys are great for little ones.
Wearable Accessories: Items like bracelets, necklaces, or hair accessories can be a fun trade off.
Socks: Festive or character-themed socks can be a practical and fun gift.
Board Games: A new board game or puzzle can provide hours of family fun and is a fun alternative for candy.
Outdoor Adventure Gear: Things like binoculars, a magnifying glass, or a butterfly net can encourage outdoor exploration and be fun on nature hikes all year.
Educational Toys: Consider STEM (Science, Technology, Engineering, and Math) toys or learning games.
Movie Night Goodies: Popcorn, popcorn toppings, hot chocolate, and a favorite DVD can make for a cozy movie night basket that kids will love!
Mini Plant Kits: Small potted plants or seeds for growing can teach kids about nature.
Comic Books: If your child enjoys comics, a new issue or graphic novel can be a real treat.
Personalized Items: Items like a water bottle with their name on it!
Remember, the best non-candy gift from the Switch Witch is about your child's interests and something they want in order to make it a cool Halloween surprise! KEEP SCROLLING FOR HOW TO DO THE SWITCH WITCH RIGHT!
Affiliate links are used on this site. As an Amazon Associate I earn from qualifying purchases. Read more in our DISCLOSURE.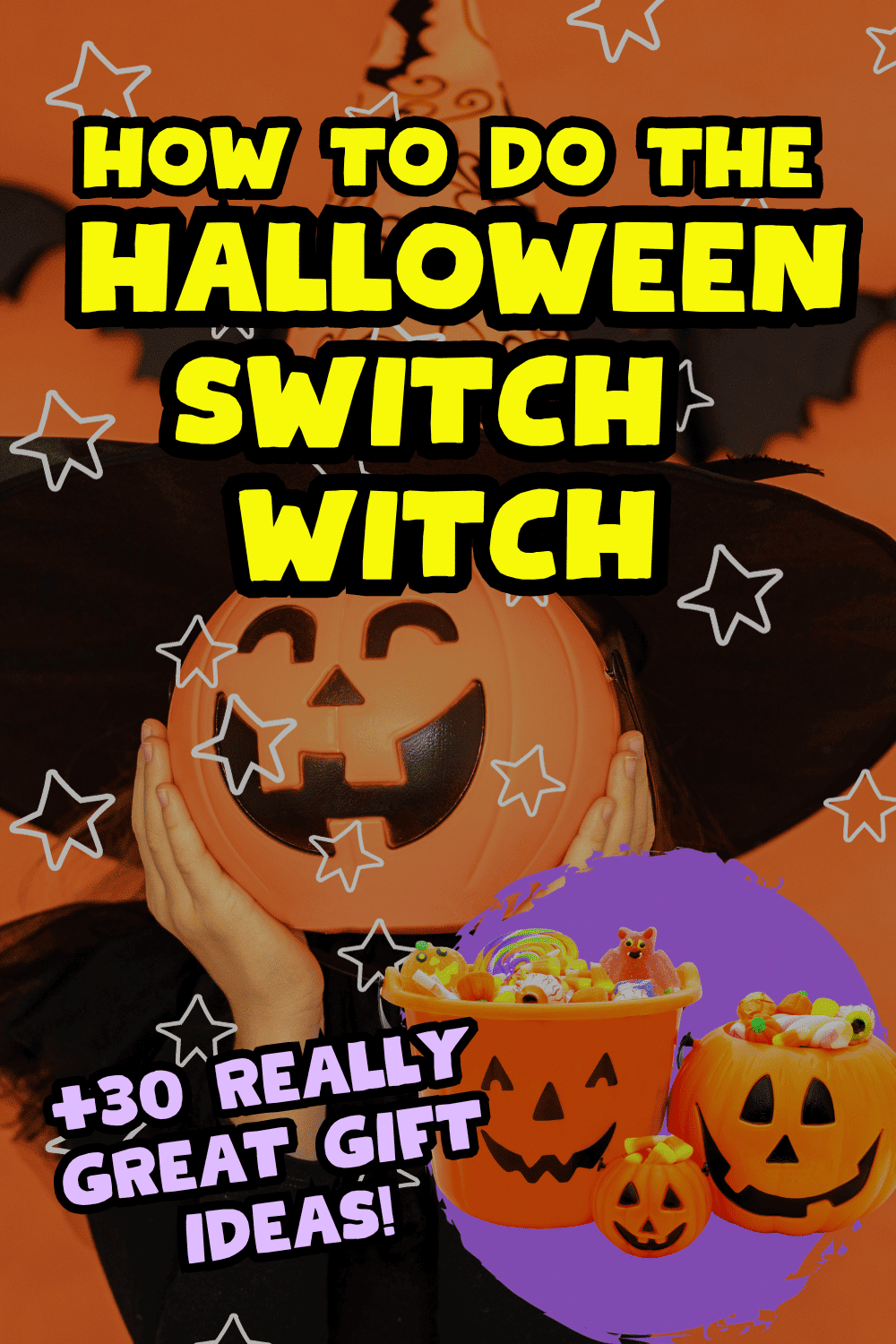 FUN HALLOWEEN IDEA: Grab the witch book Switch Witch children's book to read with your kids for Halloween! (You can even add doll witches to represent your personal Switch Witch doll!)
Where do you put the candy for a Switch Witch?
You can put the candy for the Switch Witch wherever you like, as long as it's a place where the Switch Witch can easily find it. A common spot is by the child's bedside, the kitchen table, or by a door. You might want to place it in a bowl or container to make it look more inviting for the Switch Witch. Just be sure to let your kids know where to leave the candy, so the magical candy swap can happen smoothly on Halloween night.
YOU'LL ALSO HAVE FUN WITH THESE WITCH THEMED GAMES!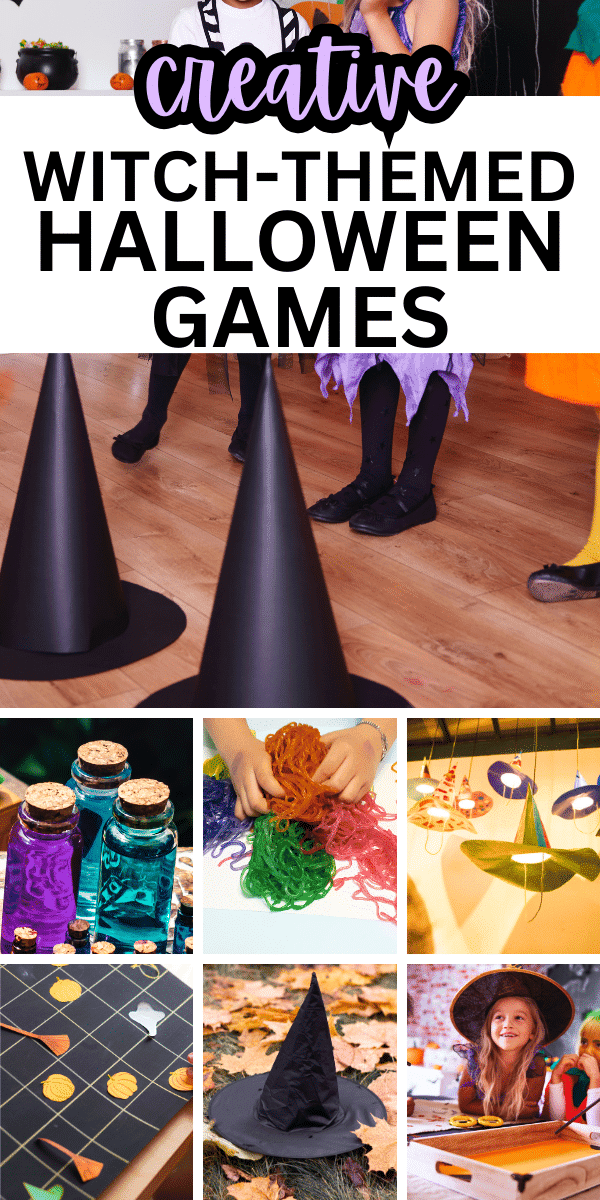 If you're new to this Halloween tradition, you may be wondering what is a switch witch?
All About The Switch Witch and Switch Witch FAQs
What is the switch witch tradition on Halloween?
The "Switch Witch" tradition is a relatively new and family-friendly Halloween tradition that has gained popularity in some parts of the United States. It's often used as a way to promote healthier alternatives to candy where kids get to switch with witch for fun things.
The basic idea of the Switch Witch tradition is that children go trick-or-treating and collect candy, just like in the traditional Halloween activity. However, instead of consuming all the candy they collect, they are encouraged to make a "trade" with the Switch Witch (or have the witch "switchcraft" their candy), who is a good witch that brings gifts and takes candy.
The Switch Witch is often portrayed as a friendly character or a witch who visits their home on Halloween night. Children leave some or all of their Halloween candy out for the Switch Witch, and in exchange, the Switch Witch leaves a toy or some other non-candy treat while they're sleeping on Halloween night.
This tradition can be particularly appealing to parents who want to limit their children's sugar intake, deal with food allergies, want get rid of all that leftover Halloween candy, or simply want to avoid the post-Halloween sugar rush for days and days.
Some parents use it as an opportunity to teach kids about sharing and making healthier choices.
Other parents use it more like Elf On The Shelf, where the Switch Witch watches for good behavior over the Halloween holiday season.
The specifics of the Switch Witch tradition can vary from family to family. Your Switch Witch story may be very different from other families! (You can even call your witch the Candy Fairy instead!) It's not a widely practiced Halloween ideas like other traditional Halloween activities.
However, it can be a fun and creative way for parents to address the challenges of Halloween candy overload while still allowing their children to enjoy the festive aspects of the holiday.
Here's how to do the Halloween candy trend…
How To Do The Switch Witch Step-By-Step
Introduce the Switch Witch Ideas: Before Halloween, explain the concept of the Switch Witch to your children. Let them know that instead of keeping all their Halloween candy, they can make a trade with a friendly witch who will leave them a special surprise. (Don't just spring the idea on them after trick or treating!)
Choose the Candy Amount: Decide with your children how much candy they want to leave for the Switch Witch. Some kids might choose to leave a portion of their candy, while others might prefer to keep just a few favorite pieces.
Select the Location: Choose a specific location where the candy will be left for the Switch Witch. Popular choices include the child's bedroom, the kitchen table, or a designated area (like by the door) with a fun bowl or bag for the candy.
Collect the Candy: After returning from trick-or-treating, have your child sort through their candy and select the agreed-upon amount to leave for the Switch Witch. The rest of the candy can be kept for later consumption or donated (or whatever you do with candy leftover from Halloween – see our great ideas for Halloween leftovers below!).
Leave a Witch Letter: Encourage your child to leave a friendly note for the Switch Witch along with the candy. They can express their gratitude and excitement for the surprise they hope to receive.
Wait for the Switch Witch (aka: Do The Switch): On Halloween night after your child has gone to bed, be the switcher! Discreetly do the witch switch and replace the candy with a non-candy treat or gift. Be sure to take the candy and put it away so kids don't see it the next day!
Discover the Surprise: In the morning, your child will find the special surprise left by the Switch Witch! Magic!
Is Switch Witch a good idea?
There is some controversy about using the Switch Witch method. (Some parents started the Ditch The Witch movement.)
Whether the Switch Witch is a good idea or not really depends on your family's preferences and values. It can be a fantastic idea for some, especially if you're looking to reduce the candy overload. It's a clever way to keep the Halloween spirit alive while promoting a healthier approach to treats.
On the flip side, some folks might prefer the classic Halloween experience, and that's perfectly okay, too!
Halloween is all about having fun and making special memories, so do what works best for your family.
If the Switch Witch sounds like a fun twist to you, give it a try, and if not, enjoy those candy-filled treats on Halloween!
MORE HALLOWEEN CANDY IDEAS: WHAT TO DO WITH LEFTOVER HALLOWEEN CANDY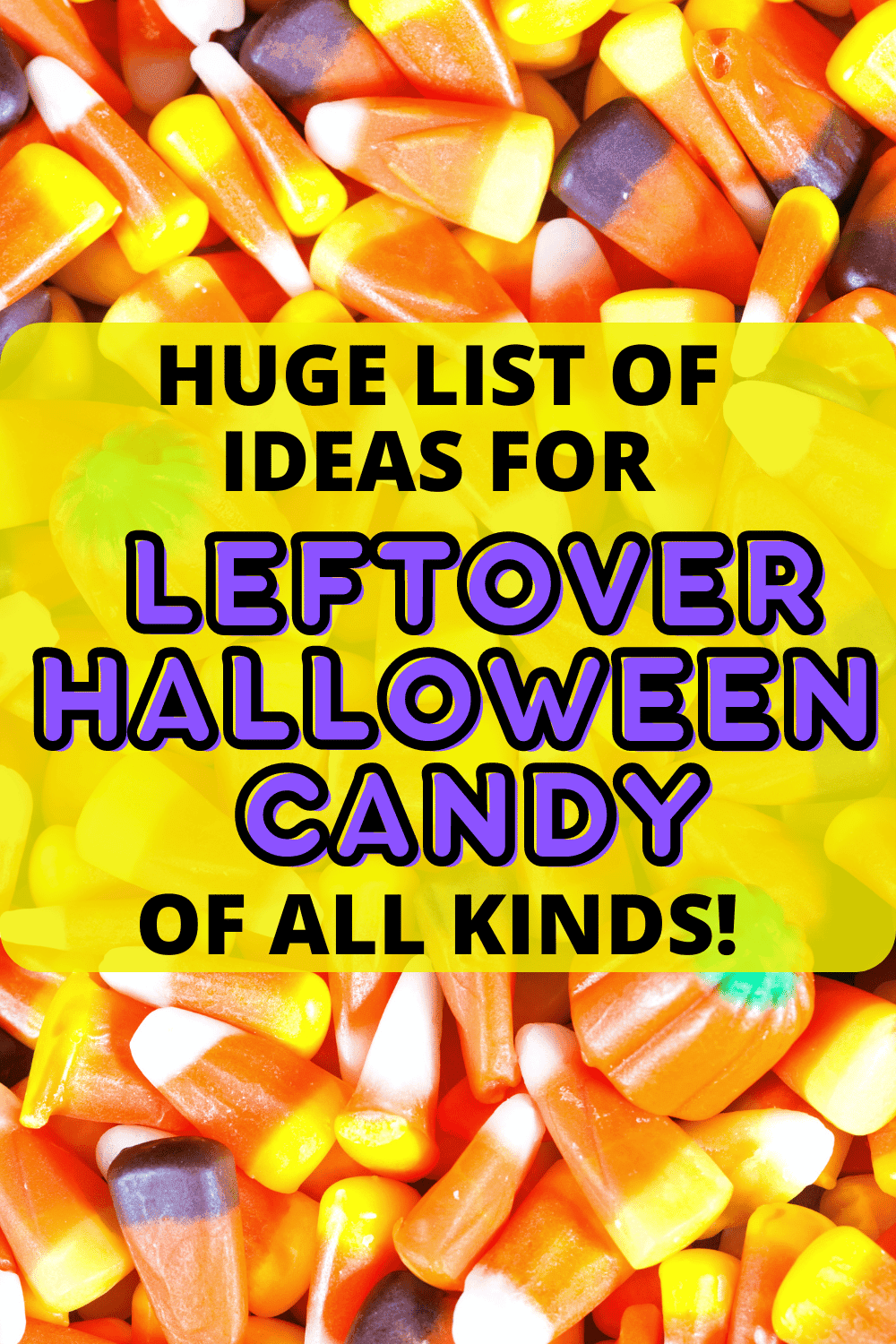 Let us know if you try the Switch Witch!
LOOKING FOR FUN COOKING PRINTABLES FOR KIDS?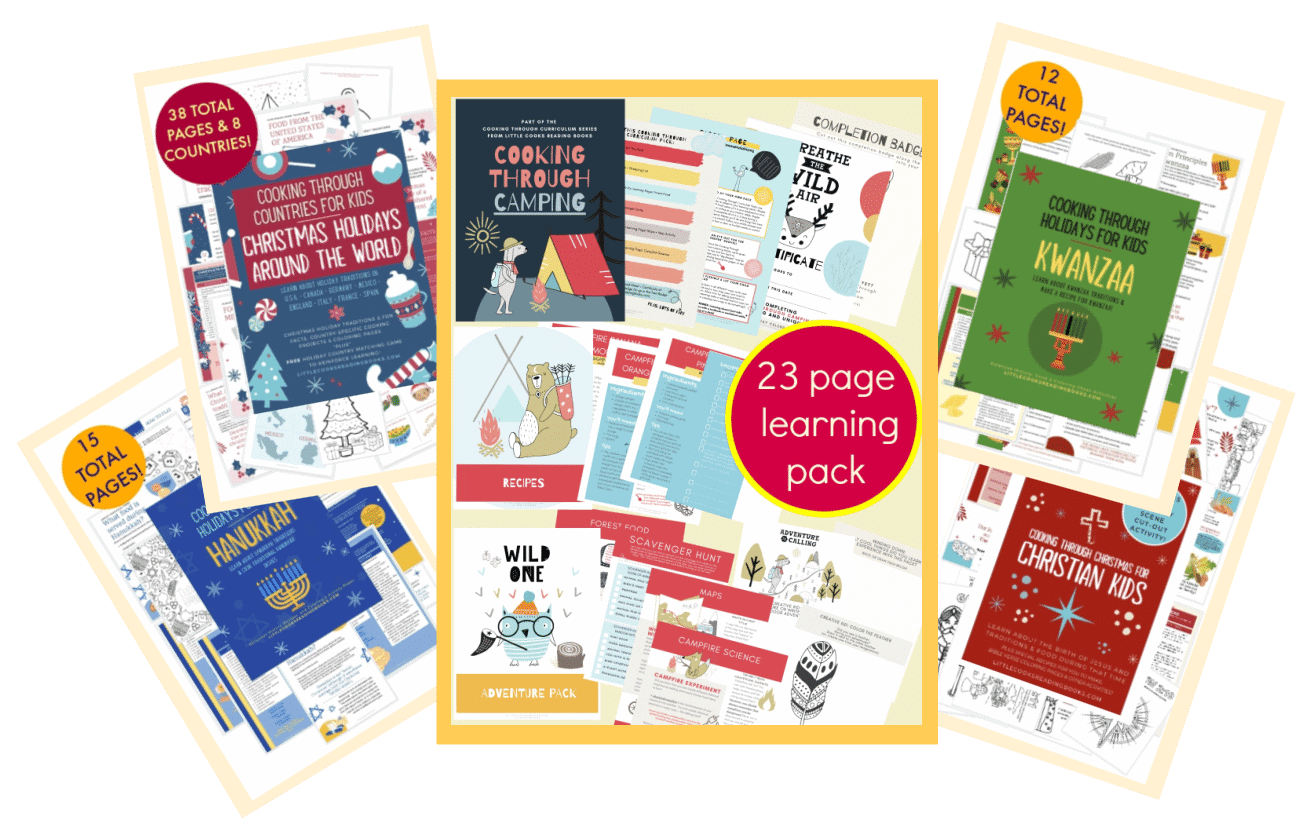 As an Amazon Associate I earn from qualifying purchases. Please refer to our
DISCLOSURE
.