Creative witch themed Halloween games for a children's Halloween party or even a witch birthday theme! Add these fun kids activities to your fall game list or even ideas for stay at home Halloween night!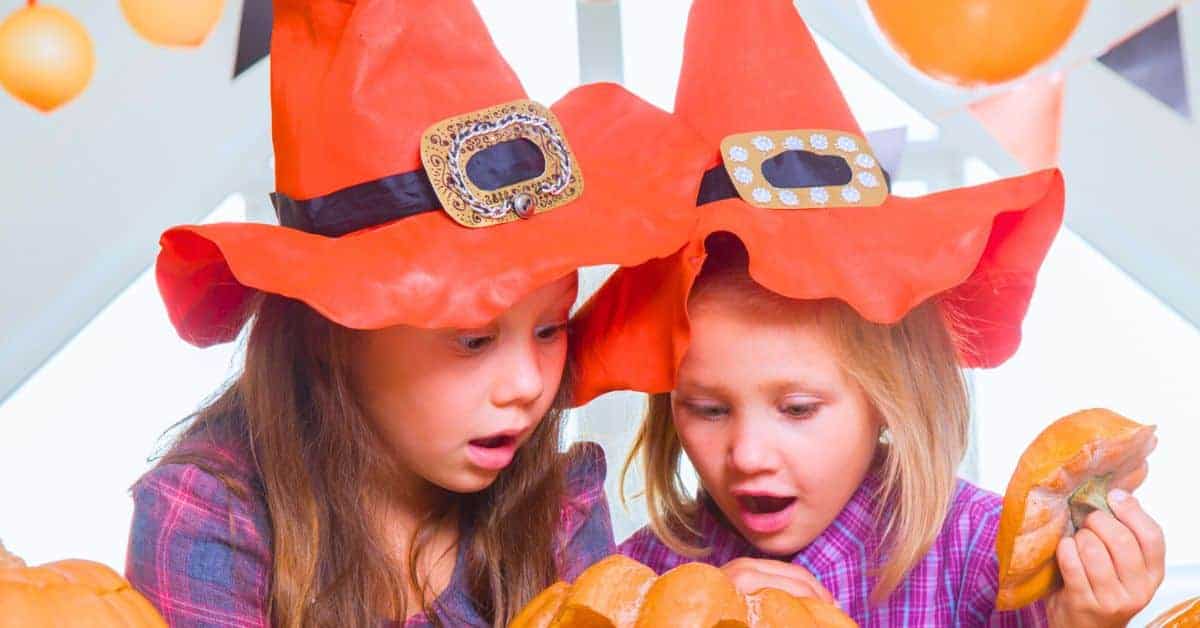 Best Witch Themed Halloween Games For Parties
Whether you're having a witchy party theme, need witch birthday party ideas, or want fun party games for Halloween, you'll love these fun games for all ages and witches party ideas!
Fun Witch Party Games Ideas For A Witch Themed Party
Witch Theme Party Activities:
Halloween Witch Hat Ring Toss Game (aka: Halloween Witches Hat Game)
Witch Escape Room
Halloween Witch Cat Game
Poison Apple Bobbing
Witchy Poo Poo
Witch Halloween Hopscotch Skip
Pin The Hat On The Witch (Or Pin The Wart On The Witch Nose)
Witch Word Halloween Word Search
Guess What's In The Witch's Hat
Musical Broomsticks
Witches Hat Bingo
Witches Brew
Witch Pitch Candy Corn Toss
Witch Tac Toe
Scavenger Witch Hunt (Witch Treasure Hunt)
Witch Broom Ride Obstacle Course or Witch Race
Cast A Spell
KEEP SCROLLING for the full list of witch games for kids, witchy birthday ideas, and ultimate collection of witch-themed party games to add to your list of best Halloween party games! Super fun witch party ideas for all ages!
Affiliate links are used on this site. As an Amazon Associate I earn from qualifying purchases. Read more in our DISCLOSURE.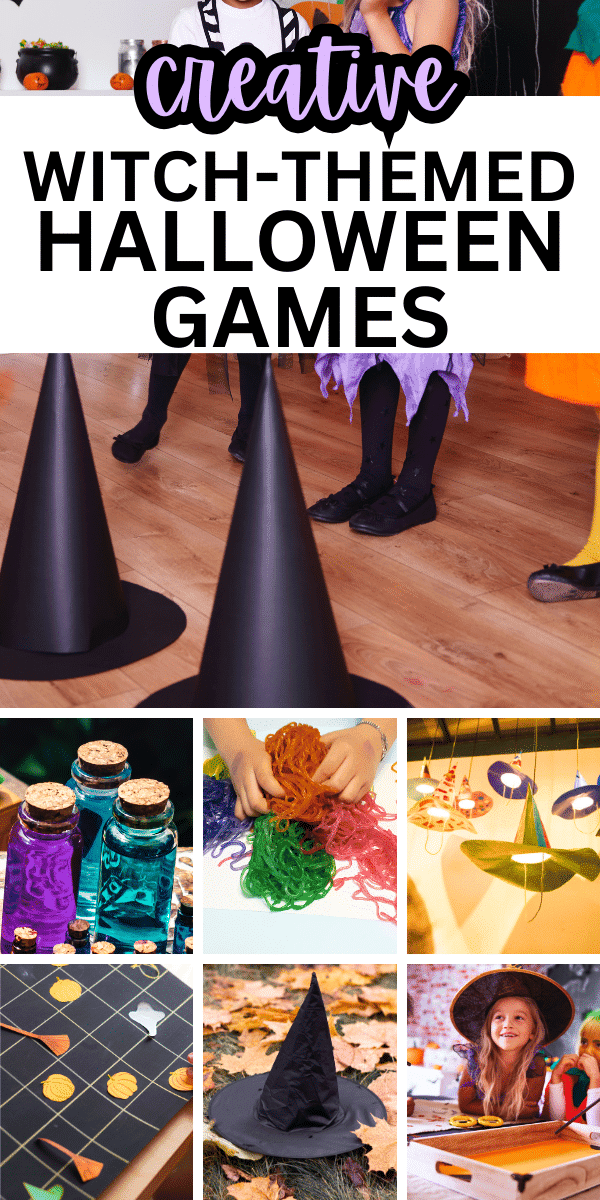 Easy Witch Themed Halloween Games and Witch Activities For Kids And Adults
If you have favorite witch Halloween games or witch ideas we haven't included here, let us know and we'll add them to our list of witch themed party ideas.
Here are our favorite DIY witch games for kids halloween parties…
Glow Witch Hat Ring Toss
Set up pointed witch hats at different distances and have kids toss glow necklaces onto the hats.
Super easy witch Halloween party ideas or games for witchy themes or preschool witch Halloween game.
Guess The Witchy Poo Poo
If you've ever played the baby diaper game or the reindeer poo game, this is the same premise!
Melt different types of candy bars on paper plates and have party goers guess what the witch ate (or, guess the witch poo).
The person who guesses the most candy bars correctly wins a prize!
This is one of my favorite witches Halloween party ideas for hysterical Halloween games. (It gets everyone laughing! Yes, even for DIY witch party ideas for adults!)
Guess What's In The Witch's Hat
For these Halloween witch ideas, fill an oversized witch's hat with different witch theme items and Halloween items.
Without looking, people have to stick their hands in (without looking!) and see if they can identify the item that you call out. If they pull out the wrong thing, the item goes back in the bag and the witch hat passes to the next person.
The person who identifies the most items wins!
ALSO TRY THIS FUN HALLOWEEN GAME FOR KIDS: Halloween Bag Guessing Game (Fun Halloween Feel Box Games)
Poison Apple Bobbing
Do a safe take on the old-fashioned bob for apples game by giving each party goer there own large bowl or bin filled with water and multiple small apples. The person who can get the most "poison" witch apples with their mouth (without using hands!) within a time frame wins.
This is really fun for a Halloween or witch themed birthday party outdoors! (The ultimate outdoor witch games for kids Halloween parties!)
Bring back this old-school game for your witch theme party ideas with a safe twist! Fun traditional halloween games (and fun Halloween party games for all ages!)
ALTERNATIVE TO BOBBING FOR APPLES: Tie apples to trees with strings. The person who eats all of their apple first (without hands and without it falling) wins. (It's like the donut on a string game.)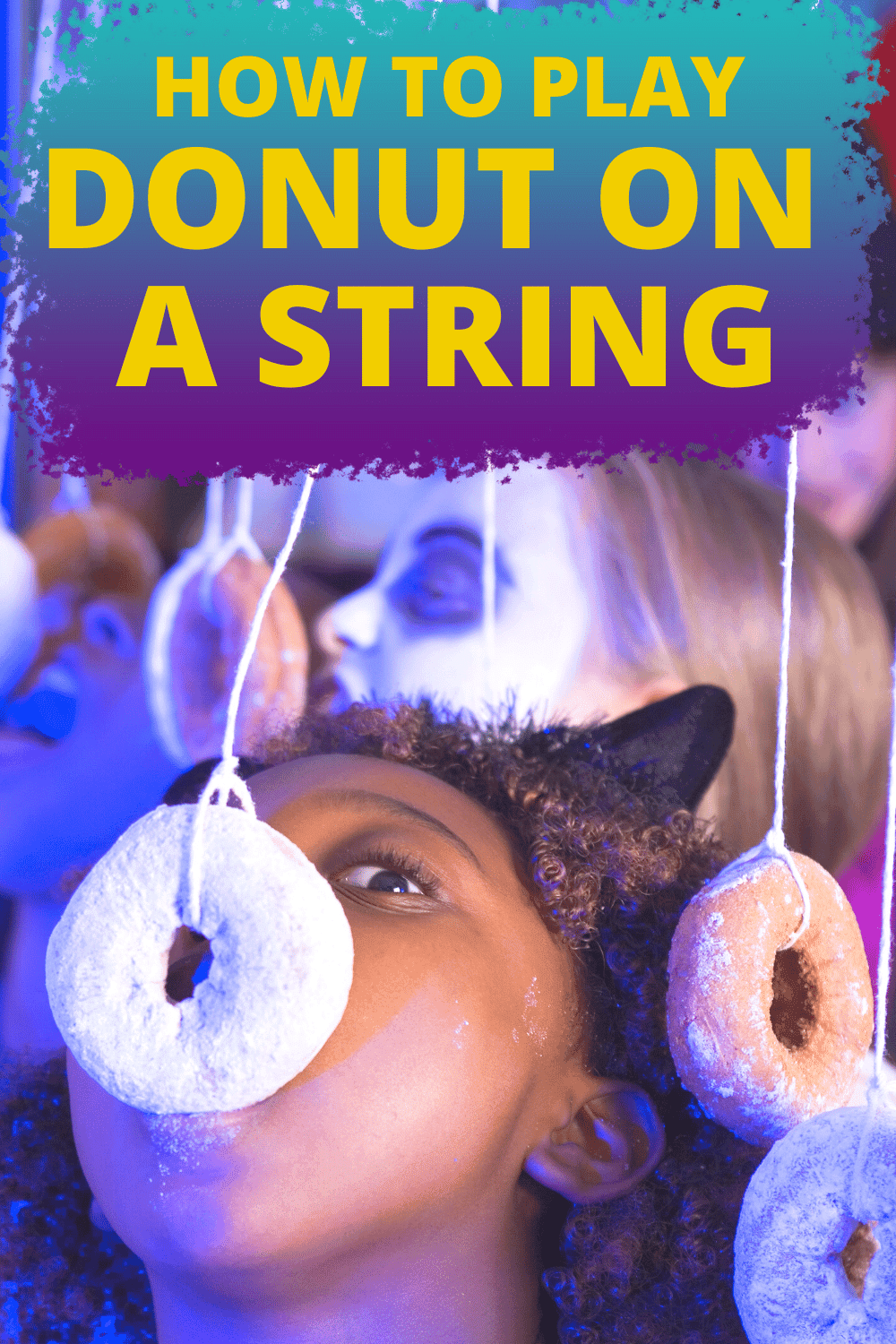 Witch Escape Room
Create different tasks and puzzles that your little witches have to complete to escape the witch room.
Be sure to decorate your witch themed room with fun witch decorations!
(Or, try this fun alternative.)
Witch's Broomstick Limbo
Put on some fun kids Halloween music, use a broomstick as a limbo pole, and see how low the kids can go.
Those who don't want to do the limbo can have a dance party!
Pin the Wart on the Witch
A witch-themed twist on the classic "Pin the Tail on the Donkey" game.
Print out a picture of a witch and use dots like this.
(Be sure to add players initials to the dots so you can give out prizes to those who get on the nose.)
Blindfold your little witches and have them try to pin the wart on the witch's nose.
You can also grab these Halloween games:
Pin The Hat On The Witch (super cute for younger kids or preschool Halloween games)
Witches' Relay Race
Organize relay races with kids wearing witch hats and carrying broomsticks.
Make it more challenging by having them "ride" the broom for the entire race!
ALSO CHECK THESE HALLOWEEN ACTIVITIES: 39 Games About Halloween To Play In The Dark
Cauldron Bean Bag Toss
Set up cauldron targets (use one like this or a black bucket!) and have kids throw bean bags into them.
You can also make it a Witches' Hat Bean Bag Toss by making witch hats the target to hit.
Witch's Broom Musical Chairs
Play a version of musical chairs with witch brooms like this.
Put a chairs in a circle – one less than the number of players. When the Halloween music plays, the witches have to ride their brooms around the chairs.
When the music stops, each witch must find a chair. The witch without a chair is out.
Remove one chair and start the process again.
Repeat until there are two witches and one chair left.
Witch Hunt Scavenger Hunt
Create a scavenger hunt where kids search for hidden witch-themed items.
This is a great Halloween party activity for indoors our outdoor witch games.
I also love this for a Halloween witch game for a mix of ages because adults and kids will have fun with this activity!
Fun Halloween Witch Theme Ideas: Have a Hocus Pocus party with these fun ideas and then grab this free witch coloring pack to go with your witches party games!
Witch's Brew Balloon Pop
Fill balloons with small prizes and have kids pop them to find the hidden treasures.
If you want a messy play game, fill them with water or shaving cream and hide the small toys within them!
Witch Potion Mixing
Create a DIY potion station with colorful liquids (like juice or soda), sprinkles, and candy ingredients for kids to mix their own magical concoctions for a witch brew or magic potion.
It's not really part of Halloween witch games, but it can fun for witch themed birthday party ideas drinks!
FUN HALLOWEEN DRINK RECIPE TO INCLUDE WITH A HALLOWEEN WITCH PARTY: MAKE HOCUS POCUS PUNCH! (Fun for Hocus Pocus watch party ideas or witch themes for halloween movie parties, too!) You may also want to try this for Hocus Pocus party games.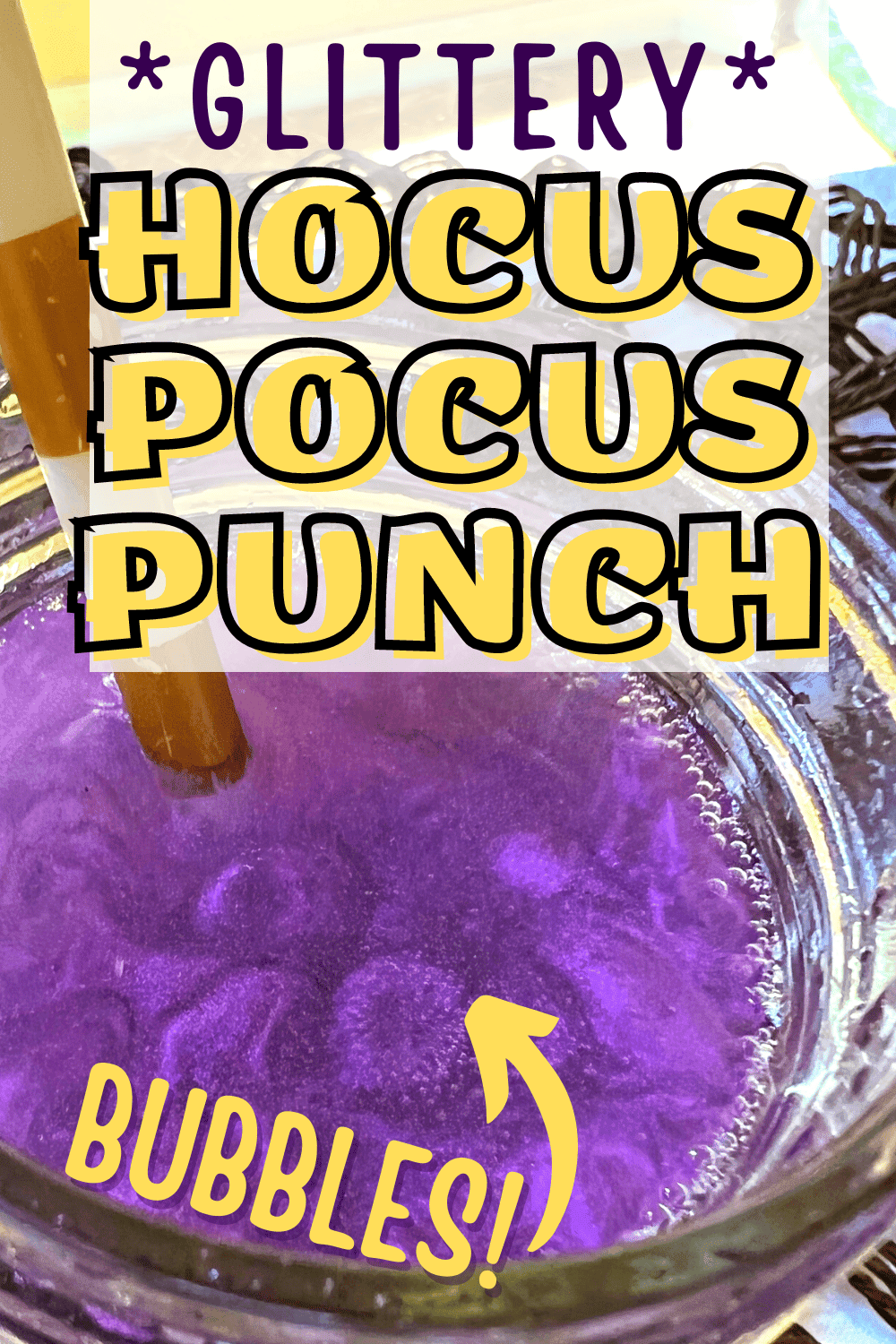 Spell Casting Charades
Have kids act out different magical spells in a game of charades.
Witch Hat Piñata
Fill a witch hat with candy and hang it from a tree.
Let the partygoers take turns trying to break it open or tip the hat over when it's hanging from a tree.
Makes cute witchy party decorations for your witch parties, too!
Witch Hat Walk
Play a Halloween-themed version of the cake walk with numbered witch hats instead of numbers on the ground.
Start and stop the music as many times as you want while the witches "fly" (walk) around the hats. Once you have stopped on the final time, draw a number out of a jar (as many numbers as you have witch hats). The person in front of that numbered witch hat wins a cupcake (or a prize!).
Witch's Hat Hide and Seek
Hide witch hats around the party area and have the kids search for them in a game of hide and seek.
These mini witch hats and witch brooms are fun for a hide and seek witch game (or even for witch scavenger hunt).
Mini Witch Cauldron Bowling
Use mini witch's cauldrons like this and small Halloween bouncy balls. Line the cauldrons up on a table and use the balls to bounce or roll and try to knock the witch cauldrons off the table. Keep score like bowling or time kids to see whose team can knock the most off before the time runs out.
Witch's Hat Frisbee Toss
Create a target using witch hats, and have kids take turns throwing Frisbees or flying discs to score points or knock the witch hats off a table.
Great for a witch themed Halloween party outside!
Witch's Potion Relay
Looking for fun outdoor Halloween games?
Set up a relay race where kids carry cups of "potions" (colored water or juice) on a tray while wearing witch hats without spilling.
You can also create a witch obstacle course where they have to stop at different stations mix new potions and add them to their tray.
Witch Hat Toss and Catch
Kids can pair up and take turns tossing witch hats to their partners, trying to catch them with the point facing up.
If you drop the hat, you're out!
Witch Hat Decorating
Provide plain witch hats and craft supplies for kids to decorate their own witchy party hats.
Great for witchy party ideas with a mix of ages.
Witch Freeze Tag
Play a game of freeze tag where the person who is "it" wears a witch hat and freezes tagged players with a magical spell.
It's also fun if you get magic wands like this that the It Witch can point at the people they freeze. The winner gets to keep the glowing magic wand!
This is even fun for tween Halloween games for a witches theme party!
Have more Halloween party games for kids? What games did we miss for our witch party theme or Halloween witch party ideas?
MORE HALLOWEEN PARTY GAMES: Gross Halloween Games Kids LOVE (great to go with your witch themed food!)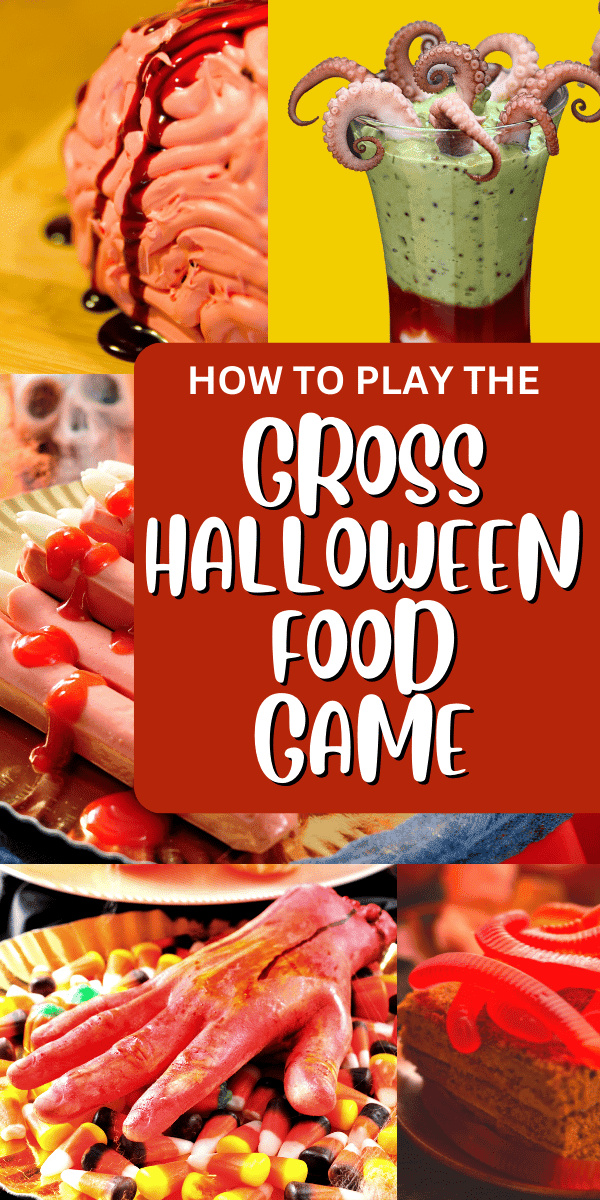 Happy Halloween and Happy Witching Hour!
Have fun with these witchy ideas and witch themed Halloween games!
LOOKING FOR FUN COOKING PRINTABLES FOR KIDS?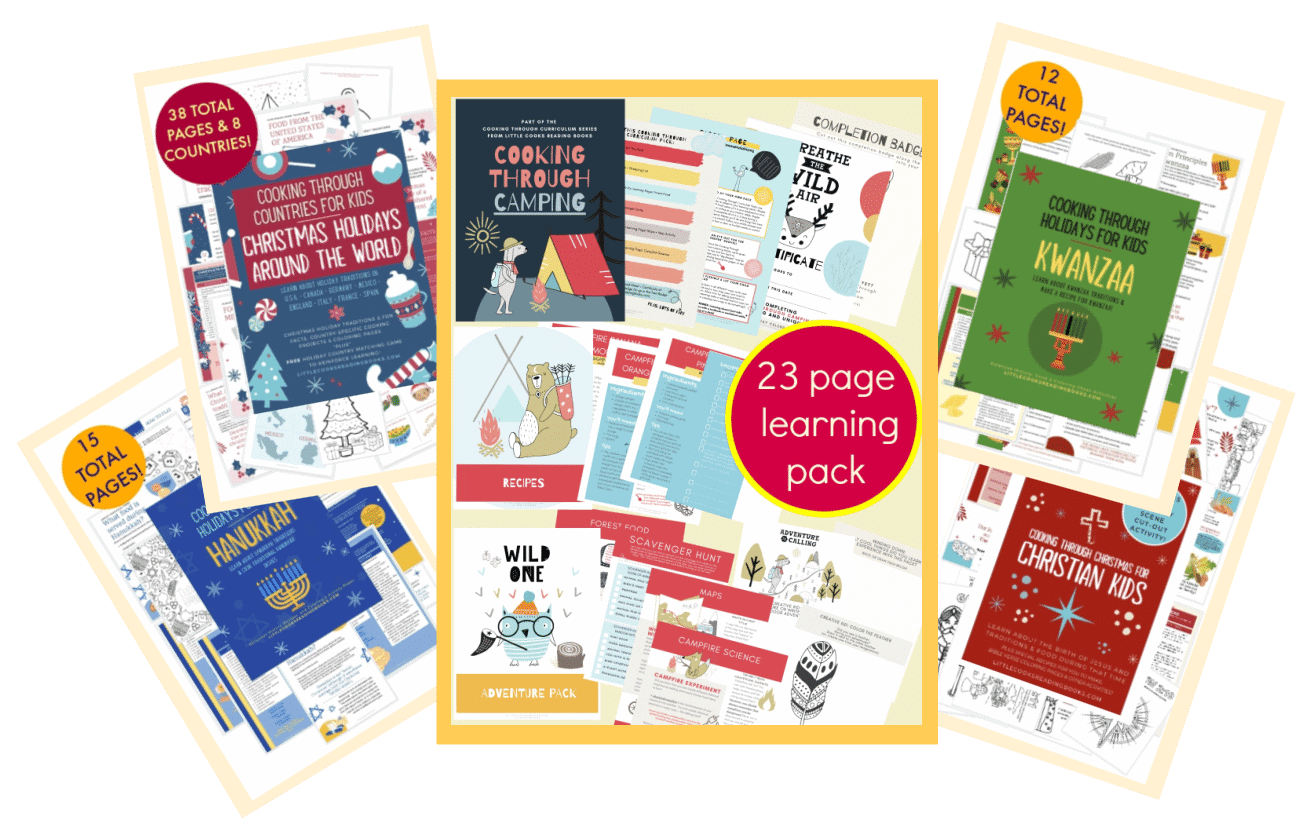 As an Amazon Associate I earn from qualifying purchases. Please refer to our
DISCLOSURE
.