This hands craft (hands wreath craft) is perfect for Kindness Day crafts, Martin Luther King Day crafts, handprint and footprint art ideas, or any time you need easy preschool projects or simple arts and crafts for groups.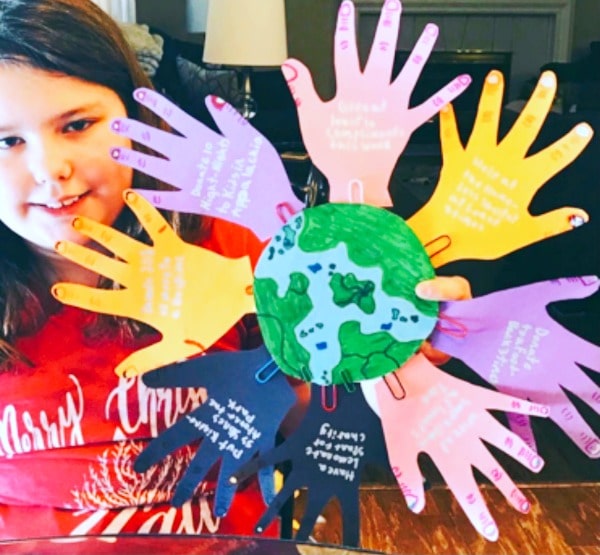 HELPING HANDS CRAFT FOR KIDS
What can you make with a handprint?
Preschool craft for helping others
Handprint wreath
Flower handprint craft
Simple handprint art with different colors and textures
Handprint animals
Hand butterflies
Handprint reindeer
Monster handprints
Handprint rainbow craft
& SO MANY MORE handprint art projects!
ALSO TRY THESE HAND ART CRAFTS FOR KIDS:
Affiliate links are used on this site. As an Amazon Associate I earn from qualifying purchases. Read more in our DISCLOSURE.
Hands Craft / Helping Others Craft
We've made this craft a couple of times at different ages and for different holidays: once as a MLK Day craft and once as a Kindness Day craft. My daughter enjoyed it both times!
I love this art project for kids because it works across a wide variety of ages (toddler crafts and preschool crafts and up!) and also for a variety of different holiday crafts and other projects like helping others Bible craft for Sunday school, homeschooling serving others craft ideas, and more!
This is also a perfect anytime you're looking for crafts for kids with construction paper.
For our hands craft, we decided to make ways that our "helping hands" were going to help others and make the world a better place. But, you can make your hands say/do anything that works for your project.
Yield: 1
Helping Hands Craft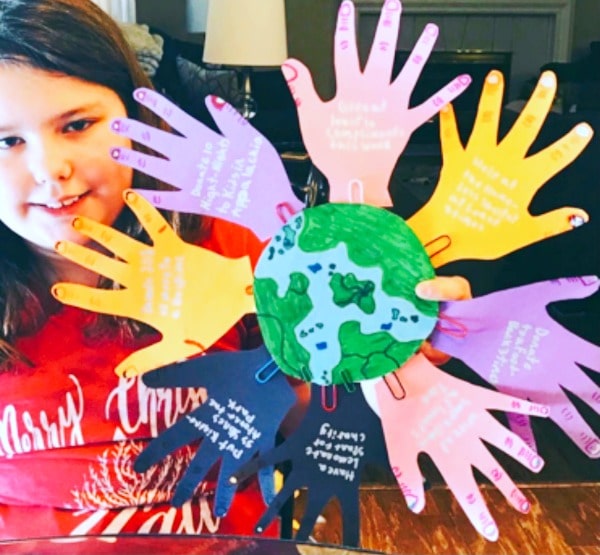 This Helping Hands Craft works for all ages (from toddler crafts / preschool projects and up) and for a variety of different learning topics! Just change out the text you write on the helping hands to meet your project!
Materials
World template
Colored construction paper
Colored pencils or crayons
Tools
Scissors
Tape or glue stick
Instructions
Make a world globe or print one out from here. Cut out your world.
Trace your child's hand onto different colors of construction paper. (The number that you will need will depend on how big your child's hand is and how big your world globe is. We made 8 hand cutouts.) Cut out each hand. Be sure to leave some of the "wrist" on the cut out because you will use that part to attach to the world cutout.
On each hand, write a way that you want to use your "helping hands" to help others. (You can get ideas on how kids can help other on our sister site.)
Flip over your world cutout so the front is down on the table. Glue or tape each hand around your world, with the writing on the hands facing out so that when you look at the front of the world, you are also looking at the hands with the writing on it. Continue with each hand until they are surrounding your world.
Hang your world in a place where you will be reminded of your acts of kindness on a regular basis.
Notes
My daughter wanted to attach her hands with paper clips so that once she completed one act of kindness, she could switch it out for another hand.
You could also add the helping hands once you completed the kindness act (instead of at the beginning).
Children's Books About Helping Each Other
Here are some great children's books about helping others in need or children's books about serving others that are perfect pairings for this kids' craft project.
TAG US ON INSTAGRAM WITH YOUR HANDS CRAFT! WE'D LOVE TO SEE IT!
LOOKING FOR FUN COOKING PRINTABLES FOR KIDS?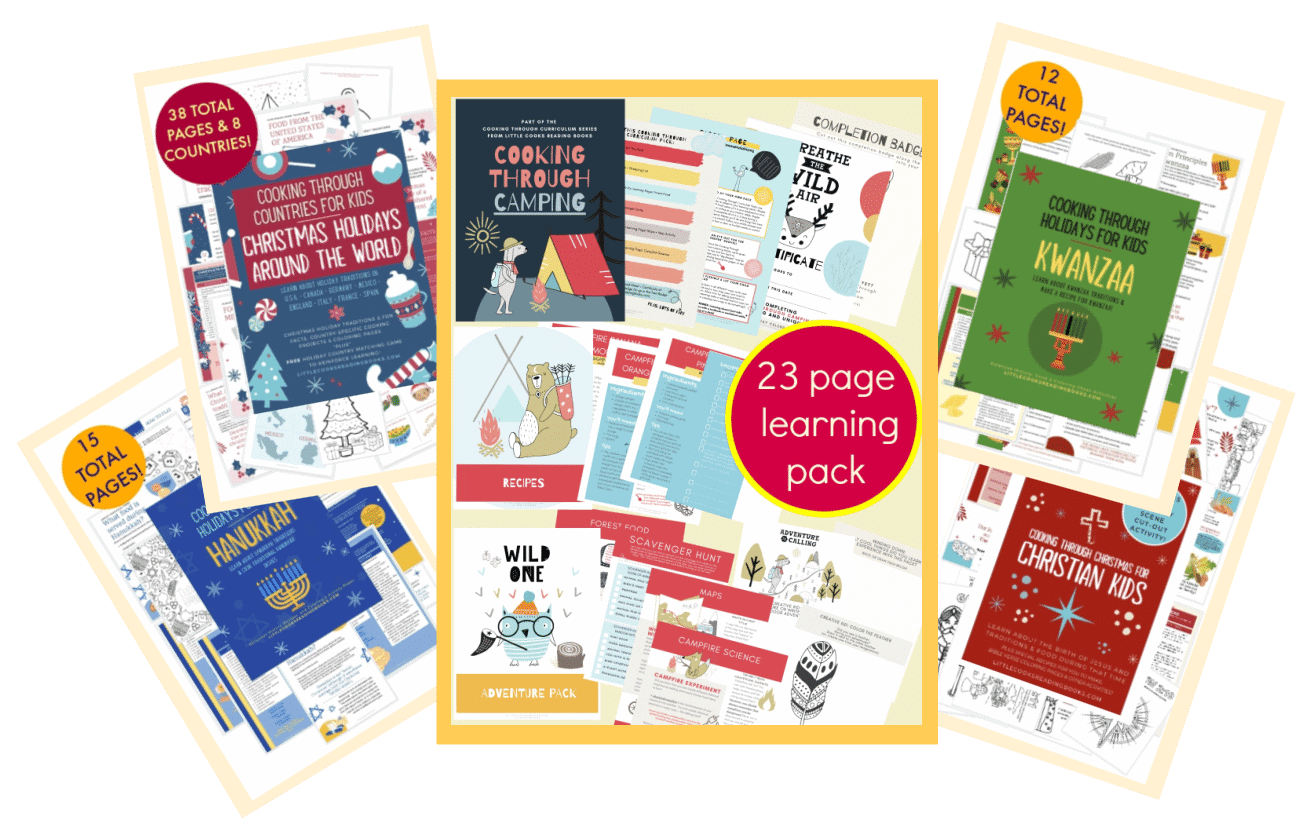 As an Amazon Associate I earn from qualifying purchases. Please refer to our
DISCLOSURE
.