MLK Sunday Supper is a great way to honor Dr. Martin Luther King, Jr Day and help kids learn more about serving community and helping others on this day of service. Get hosting MLK Sunday Supper ideas (including MLK Jr favorite dessert!) and what to do at your dinner. Definitely add this to your list of Martin Luther King activities for MLK Day ideas, Martin Luther King Jr lessons, or Black History Month activities for kids!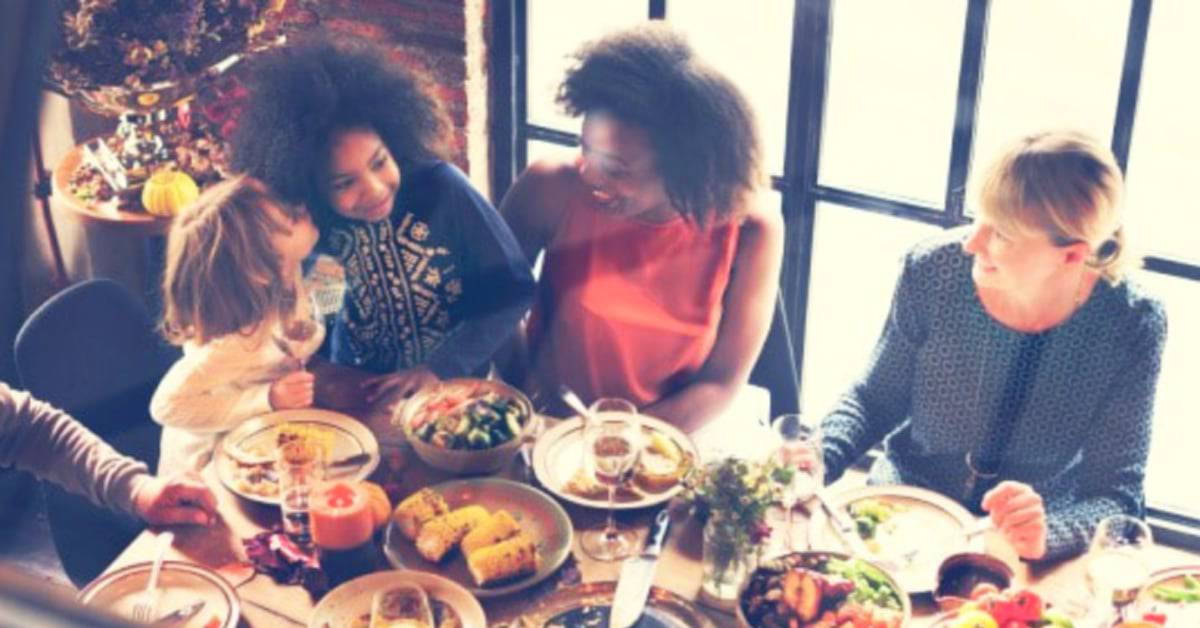 ALL ABOUT MLK SUNDAY SUPPER
Martin Luther King Jr. Day and Dr. King America's Sunday Supper
What is America's Sunday Supper?
America's Sunday Supper was inspired by Dr. Martin Luther King, Jr.'s vision that people of all different walks of life would come together around a Sunday dinner table to discuss issues affecting their local communities and how they can help with those issues.
What do you do during America's Sunday Supper?
Gather friends, family, and acquaintances of all different beliefs and backgrounds. (Don't forget to include kids!)
Host a Sunday night dinner ("supper") featuring a pitch-in of each families' favorite dishes and/or honor Dr. King with by hosting MLK supper recipes that were Martin Luther King Jr.'s favorite foods. (See our list!) Let your kids get involved in the cooking!
Discuss the mission of MLK's Sunday Supper.
Ask everyone to be prepared to discuss an issue affecting the community (even kids!). Hold meaningful discussion and brainstorm resolutions or ways you can help or volunteer.
Honor Dr. King by discussing his accomplishments.
Read

MLK children's books

to the kids.
Have a hands-on volunteer activity like stuffing backpacks of snacks for kids at a shelter, putting together blessing bags for homeless, etc.
Regularly schedule Sunday night supper with friends and family! Make it a time of fellowship and focus on helping community.
If you're looking for unique MLK activities for kids, incorporating these Sunday dinner ideas are perfect!
Affiliate links are used on this site. As an Amazon Associate I earn from qualifying purchases. Read more in our DISCLOSURE.
Keep scrolling for ideas for MLK supper foods!
How do you respectfully celebrate MLK Day?
How To Celebrate MLK Day and MLK Day of Service Ideas:
Read children's books about Martin Luther King
Discuss how MLK Day is a day of service
Help kids understand the dangers of discrimination and racism
Help a neighbor or family member with some errands or chores
Declutter toys and games and donate to a local shelter
Donate food to a local food bank
Volunteer
Host a Dr. King Sunday Supper with immediate family, friends, neighbors, or members of the community
FUN FACT: January is National Sunday Supper Month and there is a Sunday Supper movement to bring back Sunday dinner time with families.
YOU MAY ALSO LIKE:
Easy Georgia Peach Smoothie (to Honor Dr King's home state!)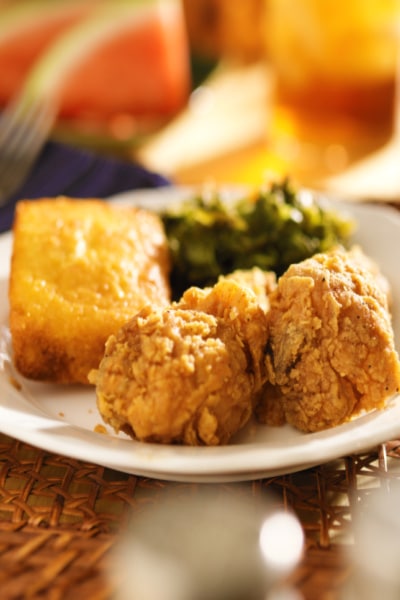 How to Host a Dr. King Sunday Supper
What was MLK's favorite food?
Dr. King was from the south, so you'll find many traditional southern foods in his favorites. Historical accounts (including information from his mama!) document some of Martin Luther King's favorite foods.
Ideas for Sunday supper:
Pecan pie
Collard greens
Ham
Baked sweet potatoes
Macaroni and cheese
Fried chicken
Smothered steak
Black eyed peas
Cornbread
BBQ Ribs
Peach cobbler
Sweet potato pie
Grab I Heart Soul Food cookbook and Deep South Dish for Southern recipes and ideas for your Martin Luther King Sunday Supper!
What is Martin Luther King favorite meal?
According to many close to Martin Luther King, Jr., Dr. King loved all the traditional southern foods like fried chicken, sweet potatoes, and cornbread. His mother also reported that she made a favorite gelatin dessert that the kids named "Quilly" that Martin loved after one of his favorite meals of ribs and collard greens.
What was Dr Martin Luther King's favorite dessert?
Dr. Martin Luther King's favorite dessert has been listed as pecan pie. However, Dr. King's mother also said that one of Martin's favorites as a child was a gelatin dessert topped with wafer cookies that the kids called "Quilly."
In the book Southern Food and Civil Rights: Feeding the Revolution:
According to his mother, Mrs. King Sr., she explained that "Quilly," a cool gentle dessert is necessary after the King's favorite supper of ribs, collard greens, and baked sweet potatoes. Quilly, according to Mrs. King Sr., was the name the children had given this dessert years ago. She speculates that "maybe because it was garnished with spikes of thin sugar wafers."
So, you might want to include a gelatin salad (from a gelatin mold) topped with wafers as part of your Sunday Supper ideas in honor of one of MLK's favorite foods as a child!
FUN COOKING WITH KIDS IDEA: Come up with your own Quilly recipe in honor of Dr. King!
MORE MLK LEARNING IDEAS:
Martin Luther King Jr Activities for Kids
Black History Month Activities for Kids
Children's Books About Martin Luther King Jr
Use some of these MLK books for kids to learn all about the history of Martin Luther King Jr. before you your Sunday Supper.

MLK Books: Parent Read-Alongs For This Topic
If you want to dive deeper into Southern cooking and the history of Southern cooking, check out:
LET US KNOW IF YOU HOST AN MLK SUNDAY SUPPER!
LOOKING FOR FUN COOKING PRINTABLES FOR KIDS?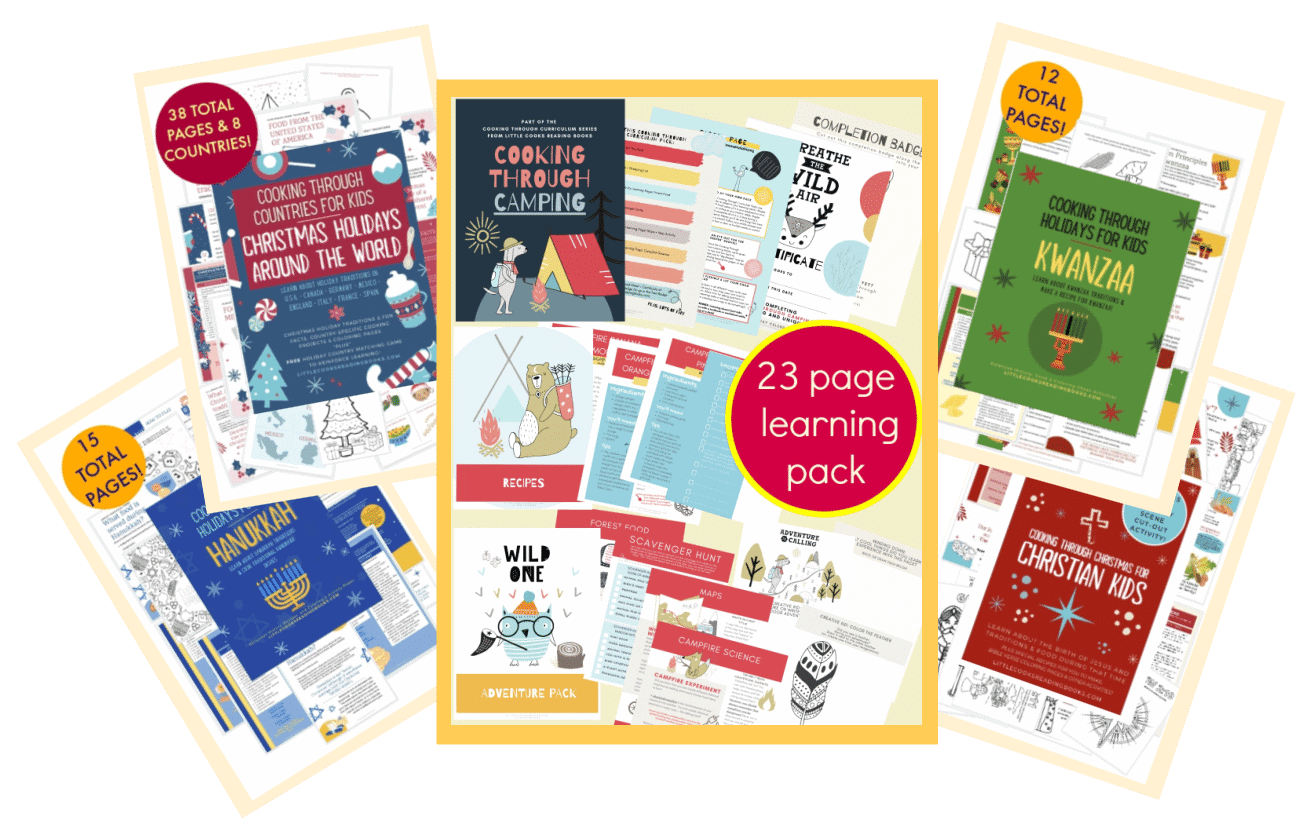 As an Amazon Associate I earn from qualifying purchases. Please refer to our
DISCLOSURE
.