The best homemade ranch salad dressing for quick summer salads, longterm food storage, and money saving recipes! If you're wondering what can I use instead of ranch dressing mix (without a Hidden Valley packet) or can you make homemade ranch dressing, here's how! (And we also have tips like how long can homemade ranch dressing stay in the fridge, how to make it a healthy ranch dressing, and more!)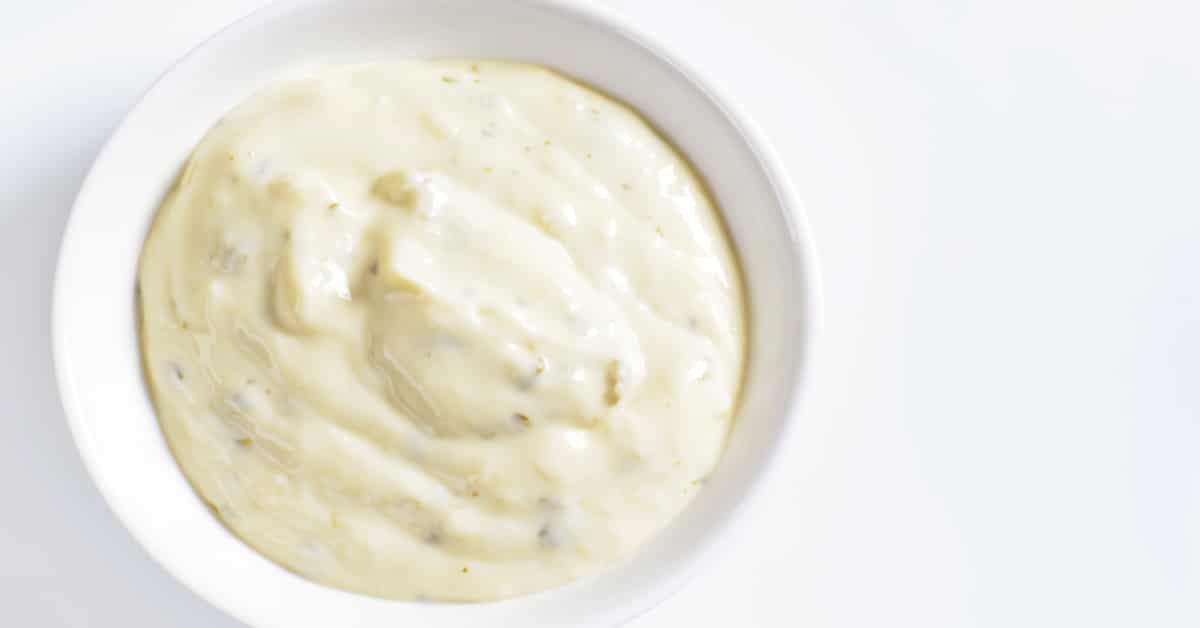 How To Make The Best Homemade Ranch Salad Dressing
If you have kids, chances are you have a bottle of Ranch dressing in your house… and with rising food prices, that can get expensive on the grocery budget. Here's how to make an easy ranch dressing recipe that's just like a restaurant ranch dressing recipe.
Can you make your own ranch seasoning?
How to Make Homemade Ranch Salad Dressing Mix
Buttermilk powder
Parsley
Dill weed
Onion powder
Onion
Salt
Garlic
Pepper
*See the full directions on how do you make ranch dressing mix below! (We even have suggestions for homemade ranch without buttermilk, so keep scrolling!)
Affiliate links are used on this site. As an Amazon Associate I earn from qualifying purchases. Read more in our DISCLOSURE.

What gives ranch dressing its flavor?
The ranch dressing flavor is achieved by the combination of herbs like garlic, onions, dill weed, and more. Added to a creamy base (like milk or sour cream) allows it to have the salad dressing texture you're accustomed to with ranch dressing.
Ranch Dressing Recipe Without Buttermilk
If you don't want to make a buttermilk ranch recipe (or wondering what to use instead of buttermilk), you can also use:
Sour cream
Plain Greek yogurt
Mayonaise
Regular milk (*will make a runny ranch, but some people like that)
Milk and vinegar
Is it cheaper to make your own ranch?
It can be cheaper to make homemade ranch, especially if you make a homemade ranch mix that you can store in your pantry and then just add the buttermilk or sour cream when you're ready to use it.
How Long Is Homemade Ranch Good For?
Stored in an airtight container with a lid, homemade ranch dressing will last in the refrigerator for around 3-4 weeks. It can last longer if you only make the homemade dried ranch mix right before you are ready to use the dressing.
How do you make bottled ranch taste like a restaurant?
Your homemade ranch will taste more like restaurant ranch than bottled ranch. That's because bottled ranch adds extras to make it more shelf stable (like oils). Freshly made ranch doesn't need those things.
YOU MAY ALSO LIKE: Easy Cucumber Dip
Why is restaurant ranch thinner?
Restaurant quality ranch is also thinner than other ranch dressing. If you're wondering how do you thin out ranch, you can add more buttermilk or oil to achieve this. However, remember that too much extra milk or oil will also dilute the spices. If this happens, just add a little more spices to get the taste you want.
Can you freeze ranch salad dressing?
You can't freeze ranch salad dressing and expect that freezing store bought ranch dressing will taste the same once it's defrosted. The buttermilk in the dressing will change the ranch dressing texture and the ingredients may separate or become lumpy.
That's why I like making this dry ranch mix. It's one of the best ranch dressing recipe for long-term food storage. Mix together the dry ingredients and then vacuum seal them (we use this) and store them in a cool dry place (in a glass jar or food storage container). Be sure to write the directions on the outside of the package on how to make the recipe! Then, you don't need to wonder can you freeze homemade salad dressing! You can just use the dry mix as needed!
How Can I Use Homemade Ranch Dressing?
You can use homemade ranch mix for so much more than just homemade ranch dressing for salad!
Dry ranch mix on popcorn
For ranch Chex party mix (like this

dill party mix

)
As a buttermilk vegetable dip
Homemade dip or ranch sauce for chicken nuggets
Homemade ranch dressing cucumber salad
BLT salad with homemade ranch dressing
Pasta salad with homemade ranch dressing
Let's get to our recipe for homemade ranch dressing!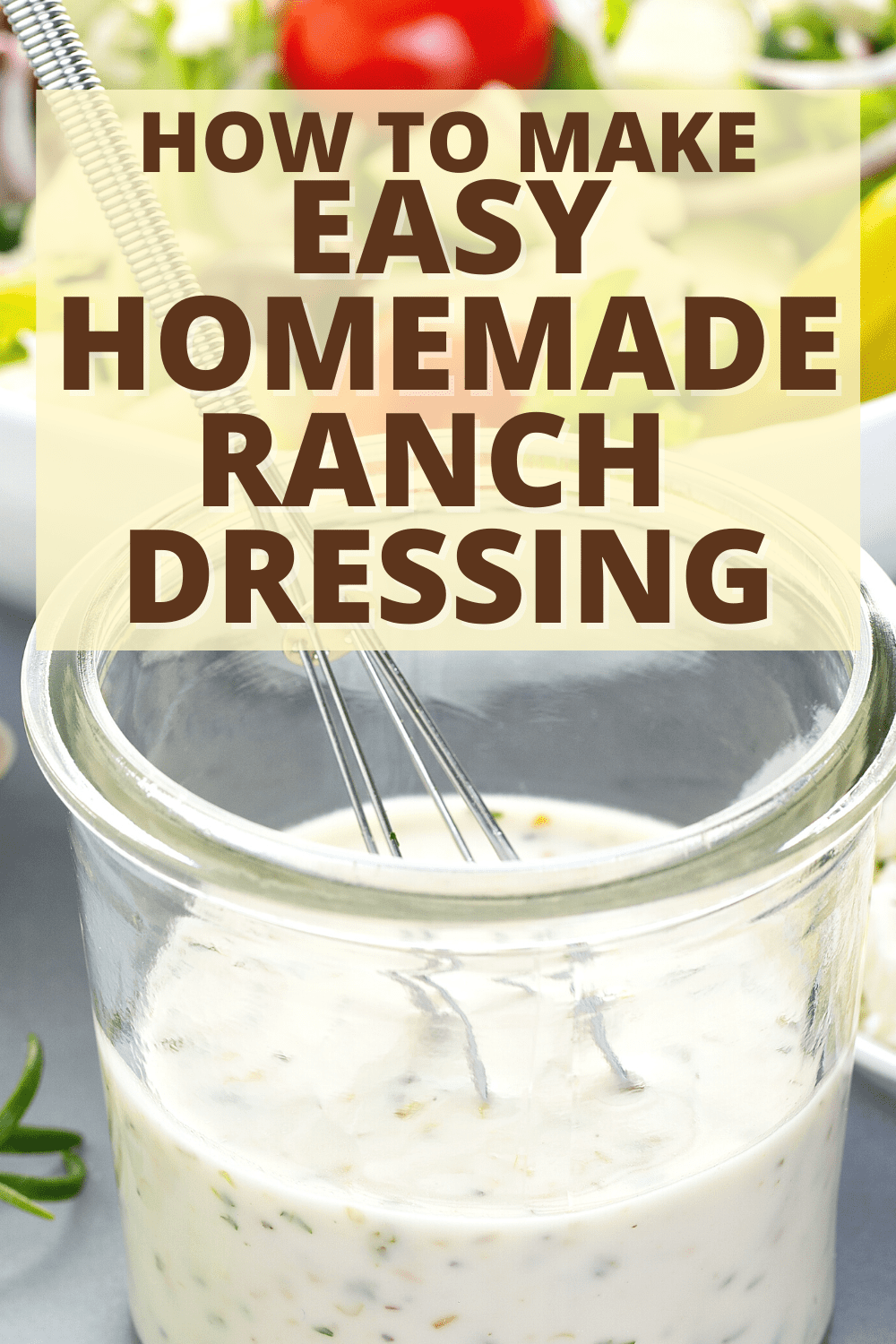 The Best Homemade Ranch Salad Dressing Recipe
This is a homemade buttermilk ranch dressing, but you can leave out the buttermilk and it will be just as good. Many people make this as a ranch dressing recipe yogurt substitute instead of buttermilk or sour cream.
Making it as a homemade ranch salad dressing with greek yogurt is a healthier version, too!
NOTE: You can buy buttermilk powder online or sometimes in grocery stores (near the other dried milks). It's good to keep on hand during times of emergencies, too (you can make pancakes, breads, and more!). Just be sure to vacuum seal it for storing long term.
Also, substitute no-fat or low-fat Greek yogurt for sour cream and mayo if you want a healthy homemade ranch salad dressing.
Yield: 2
Easy Homemade Ranch Salad Dressing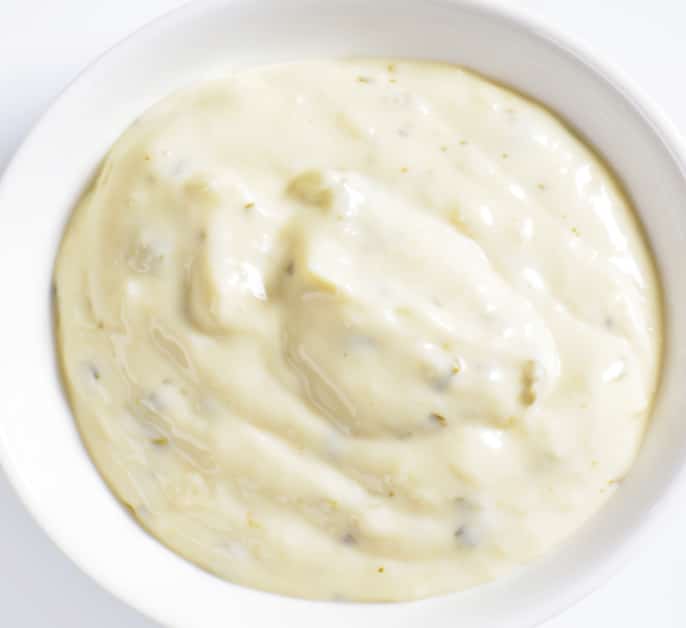 This is THE BEST Homemade Ranch Salad Dressing we've tried. This homemade buttermilk ranch salad dressing is fun to play around with (think: chipotle ranch dressing, etc.) and to use as a ranch dipping sauce, for ranch pasta salad, or just a plain dressing for ranch salads.
Ingredients
1/2 cup dry buttermilk powder
1 tablespoon dried parsley, crushed
1 teaspoon dried dill weed
1 teaspoon onion powder
1 teaspoon dried minced onion
1 teaspoon salt
1/2 teaspoon garlic powder
1/4 teaspoon ground pepper
1 cup milk
1 cup sour cream
Instructions
Combine all dry ingredients in the blender and process on high speed until well blended and powdery smooth.
In a medium mixing bowl, add milk, sour cream, and dry ranch mix. Mix well until combined. Serve immediately. (Makes about 2 cups, or 32 2-Tablespoon single servings.)
Store in airtight container in refrigerator for up to 4 weeks.
Notes
If you want a garlic free ranch dressing, just leave out the garlic powder and increase the onion powder a little.
Also, if you want homemade ranch no mayo, leave out the mayonnaise and use plain Greek yogurt instead.
Nutrition Information:
Yield:
32
Serving Size:
1
Amount Per Serving:
Calories:

26
Total Fat:

2g
Saturated Fat:

1g
Trans Fat:

0g
Unsaturated Fat:

0g
Cholesterol:

6mg
Sodium:

82mg
Carbohydrates:

2g
Fiber:

0g
Sugar:

2g
Protein:

1g
Nutrition information is estimated. Changes to the recipe and use of different brands may cause changes to the nutritional information to vary slightly from the ones provided here.

Why is ranch so good? (So many reasons! Just ask your kids!)
Let us know when you make the best homemade ranch salad dressing!
LOOKING FOR FUN COOKING PRINTABLES FOR KIDS?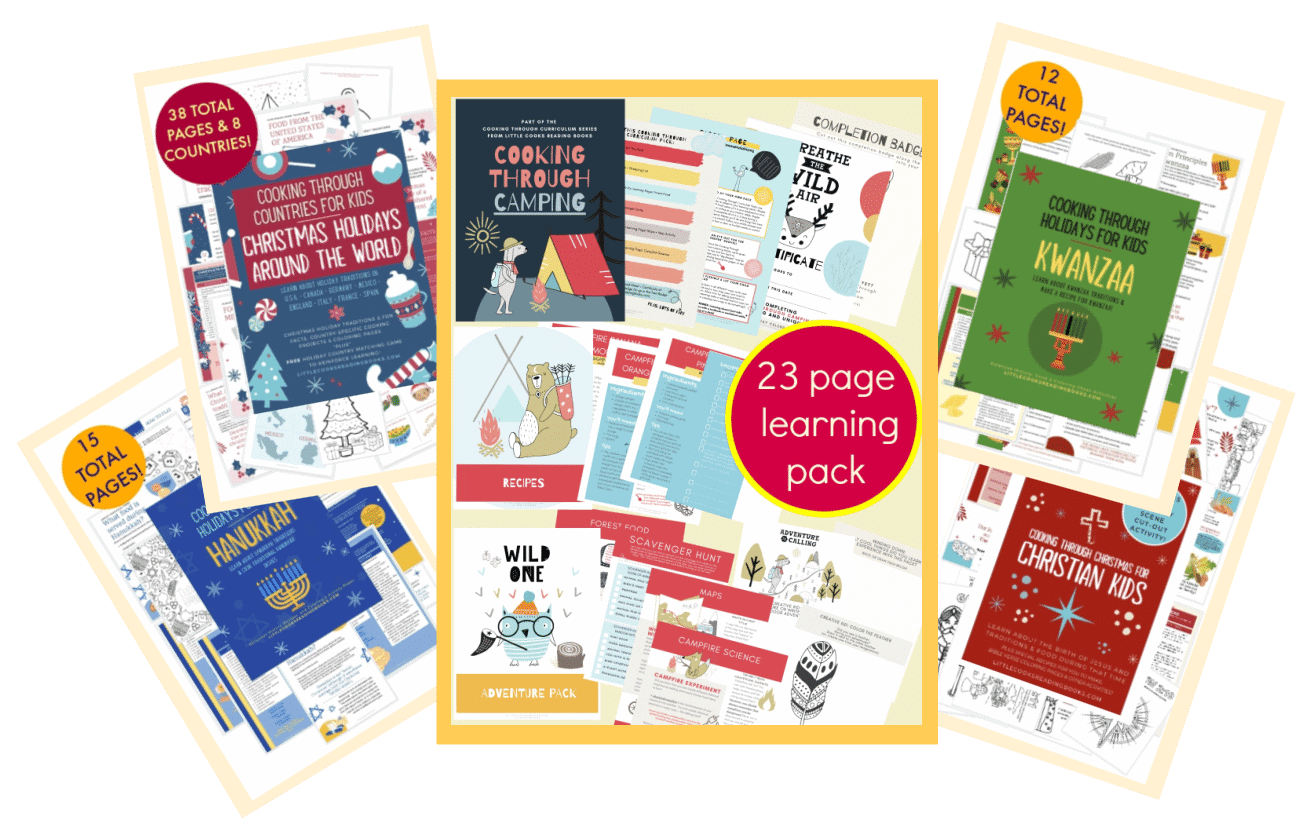 As an Amazon Associate I earn from qualifying purchases. Please refer to our
DISCLOSURE
.