Wondering how to make s'mores in the oven (for indoor smore desserts)? This is an easy baked dessert recipe perfect for indoor camping party theme ideas, when you need easy recipes desserts few ingredients, or even easy winter desserts for a crowd!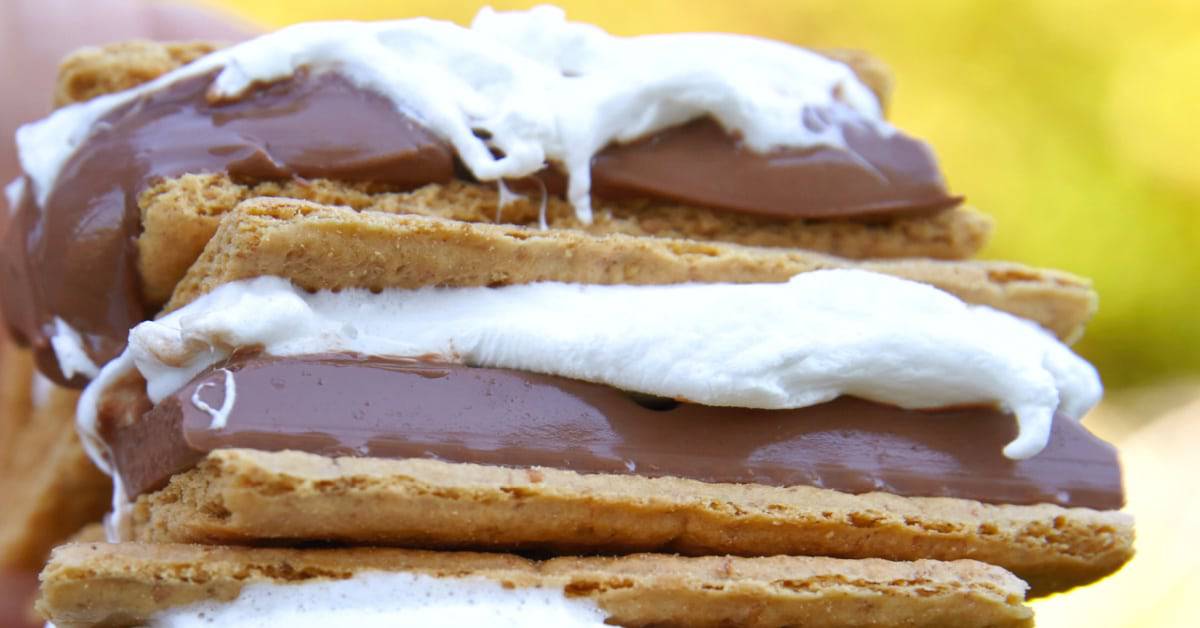 How To Make S'mores In The Oven
Oven smores are a great alternative when the weather is bad, when you don't want to do campfire s'mores, or even for an indoor camping party theme!
Can you make s'mores in the oven?
Yes! You can easily make s'mores in the oven at home with a cookie baking sheet or even foil packets.
If you're wondering how to make smores at home, this is it!
Affiliate links are used on this site. As an Amazon Associate I earn from qualifying purchases. Read more in our DISCLOSURE.
How To Make S'mores In Oven
Smores recipe oven baked ingredients:
Graham crackers
Square marshmallows
Chocolate bars
Cookie sheet
Aluminum foil (if making smores in aluminum foil packets)
(see full oven baked s'mores recipes below)
What happens to marshmallows in the oven?
Marshmallows in the oven will eventually expand and melt, so you can only toast them in the oven for 3-5 minutes when making oven smores.
How long should you put marshmallows in the oven?
If you're toasting marshmallows with the broiler, only leave them in the oven for 1-2 minutes because they will quickly burn and may even catch fire because the burning sugar gets so hot. If you're toasting them in the oven (like with smores), you can leave them in a little longer, around 3-5 minutes.
ALSO TRY: Air Fryer S'mores Ice Cream Balls
How do you roast marshmallows indoors?
You may be wondering how do you make S mores without a torch or roast the marshmallows indoors. If you want that roasted marshmallow taste and effect like when roasting marshmallows on a campfire, then roast marshmallows in the oven using the broiler setting. But, watch closely they'll burn within a couple of minutes!
ALSO CHECK OUT: TRADITIONAL S'MORE RECIPE
OK!
Let's get to how to make smores in oven!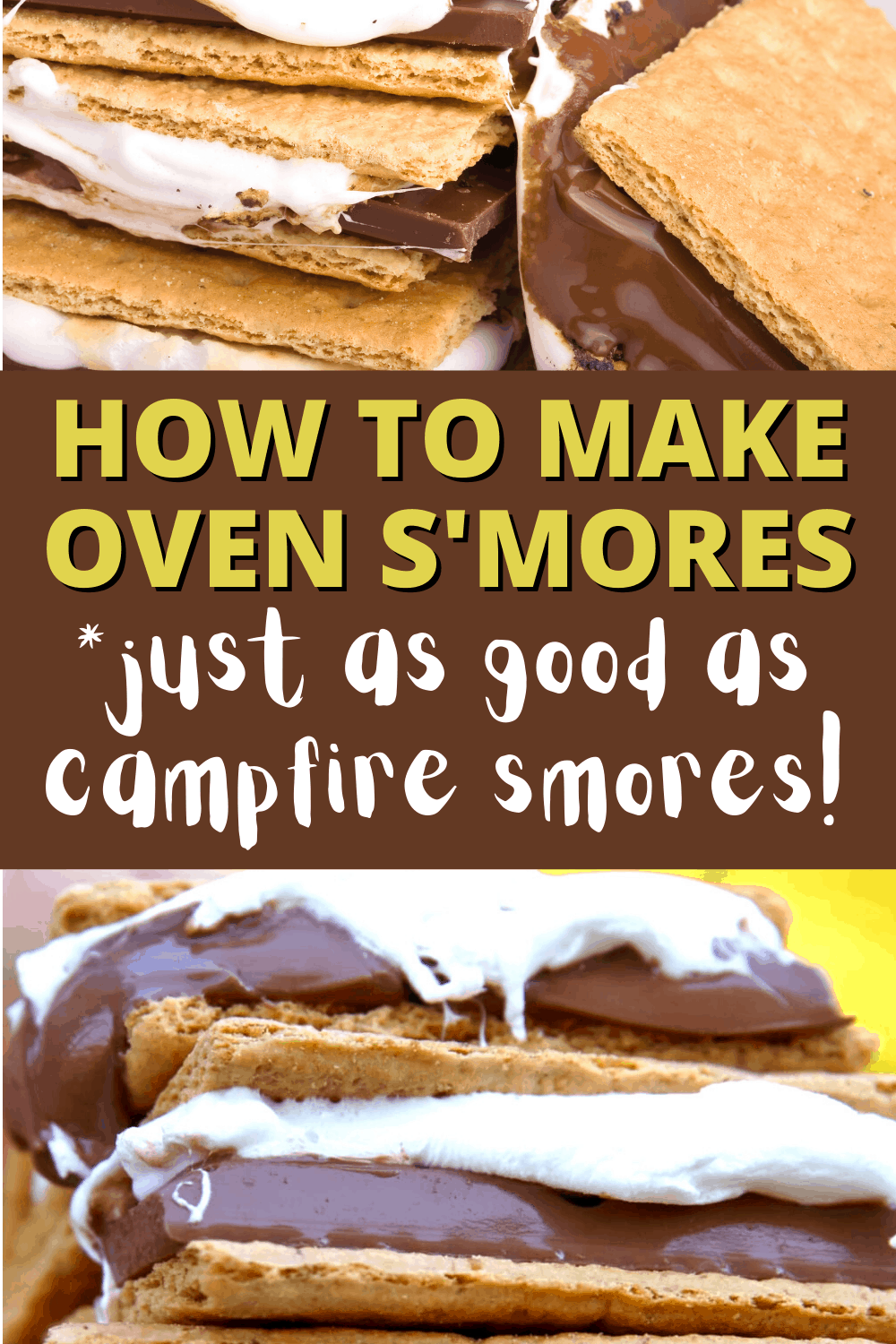 OVEN SMORES RECIPE
This is such a simple oven s'mores recipe that you'll be tempted to make these in all the cold weather months for easy snacks!
These s more recipe oven baked desserts are just as good as the ones toasted over a campfire!
Yield: 8
Easy Baked Oven Smores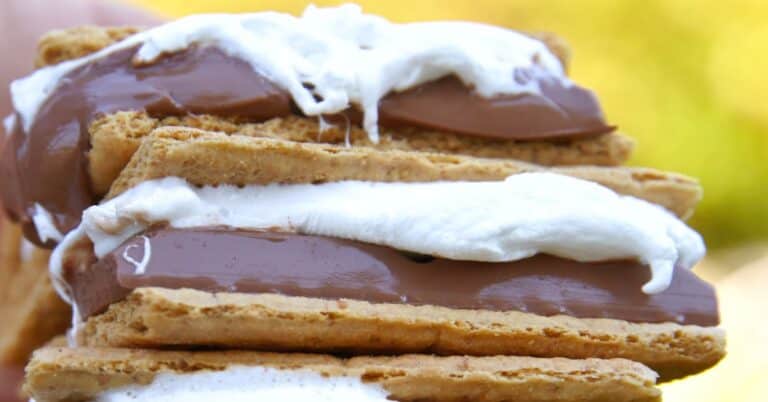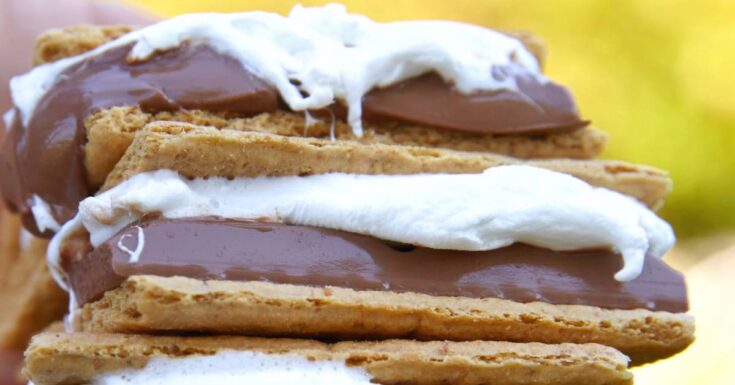 How to make s'mores in the oven is super easy and bake s mores are just as good as the campfire smore recipe!
Ingredients
8 graham cracker sheets, halved
2 Hershey's chocolate bars, broken into sections
8 large marshmallows squares
Instructions
Preheat the oven to 450 degrees F.
Break graham crackers into "squares" (or in half) and lay them in a single layer on an ungreased cookie sheet. (Set aside "top" or other half of graham cracker square until after baking.)
On top of graham crackers, lay chocolate bar squares until the graham crackers are covered.
On top of the chocolate squares, place marshmallow squares. If you don't have marshmallow squares, use kitchen scissors to cut the marshmallows in half so they lay flat.
Place on a cookie sheet and bake partially assembled smores in the oven for 3-5 minutes, or until the marshmallows start to puff and turn golden brown.
Remove from the oven and immediately place top graham cracker onto the marshmallow. Push down lightly.
Using a spatula, carefully remove each s'more "sandwich" from the cookie sheet. Serve immediately.
Nutrition Information:
Yield:
8
Serving Size:
1
Amount Per Serving:
Calories:

197
Total Fat:

8g
Saturated Fat:

4g
Trans Fat:

0g
Unsaturated Fat:

1g
Cholesterol:

5mg
Sodium:

92mg
Carbohydrates:

31g
Fiber:

1g
Sugar:

20g
Protein:

3g
Nutrition information is estimated. Changes to the recipe and use of different brands may cause changes to the nutritional information to vary slightly from the ones provided here.
Smores In Oven Aluminum Foil
You can also make s'mores in foil packets in the oven. Here's how to cook s'mores in the oven using aluminum foil.
I like using these foil sheets because it's easy for making a large amount of the same desserts like this recipe.
For your s'mores wrapped in foil in oven:
Assemble smores using the traditional smore recipe for the smores sandwich: graham cracker, chocolate bar, marshmallow, graham cracker.
Place prepared smores in an aluminum foil square. (One smore per foil packet.) Fold foil around s'mores.
Heat oven to 350°F.
Place smore foil packets in a single layer on a baking sheet.
Bake at 350°F for 3-5 minutes or until marshmallows are slightly melted. Carefully open aluminum foil and serve smores while warm.
Baking s'mores is super simple this way because you don't have to worry about any melting marshmallow or chocolate clean-up. It's all contained in the foil pack!
I love this easy s mores recipe for a camping theme party! You can just leave the desserts in the pack and place the wrapped smores in a serving dish once they've cooled a little!
Fun Books for This Kids' Recipe
Hope you have fun learning how to make s'mores in the oven with your kids!
LOOKING FOR FUN COOKING PRINTABLES FOR KIDS?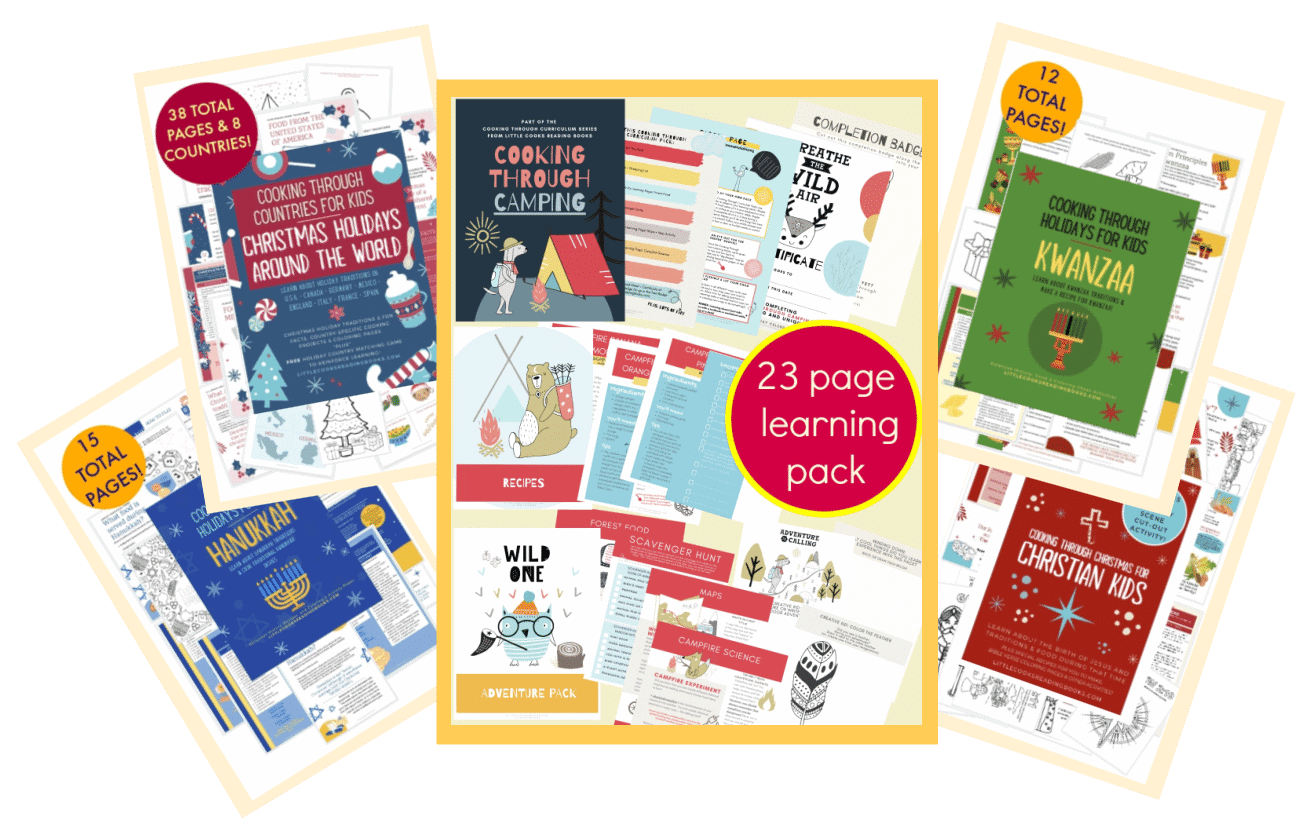 As an Amazon Associate I earn from qualifying purchases. Please refer to our
DISCLOSURE
.