We made these easy brownies with marshmallows using a heart shape for Valentine easy treats, but you can use any shape marshmallows or colors to match your theme party recipes or holiday recipes!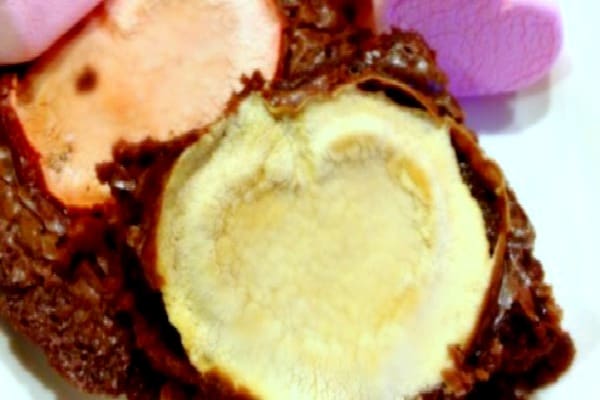 Brownies With Marshmallows
We made these brownies with marshmallows on top using brownie mix, which makes it a super easy dessert treat for any occasion (even last minute!).
If you're looking for a cute Valentine's snacks for the classroom or Valentine desserts recipes for parties, these are it!
(And, if you're wondering, "What can I put on top of brownies?" marshmallows are a great topping!)
Affiliate links are used on this site. As an Amazon Associate I earn from qualifying purchases. Read more in our DISCLOSURE.
Before we get to the recipe, let's answer a frequently asked question (FAQ) about brownies:
How do you make chewy brownies not cakey?
To make chewy brownies, use a fudge brownie mix. You can use Betty Crocker brownies with marshmallows or any other of your favorite boxed brownie mix for this recipe. But, if you want chewy brownies, get the fudge mix.
Heart Brownies with Marshmallows paired with Celebrating Valentine's Day: My Special Valentines Children's Book

For our brownies with marshmallows pairing, we chose the children's book, Celebrating Valentine's Day: My Special Valentines (Learn to Read-Read to Learn: Holiday)
by Kimberly Roark and illustrated by Melissa Iwai.
Since we used heart brownies for a Valentine's theme, the book worked well for us!
In this book, children are introduced to when Valentine's Day is and what it's about.
The little girl in the book goes through each person and group she is giving a Valentine to and why.
From the book:
A young girl makes Valentine's Day gifts for family and friends and tell why they are her Valentines. Special Valentine's Day activities for children are included in the back of the book.
The reason that I like this book so much is that it teaches children to come up with something special about each person they are giving a Valentine.
We live in such a "do it because we have to" age that we've become almost immune to thinking about why we do things.
This is a great book to pair up with your kids giving out Valentine cards and also asking them to say one nice thing about everyone they are making a card.
It's a fantastic conversation starter!
ALSO CHECK OUT MORE VALENTINE FUN WITH KIDS:
How To Make a Valentine Snack Board for Kids
Valentine Card Crafts For Preschoolers and Up
Now, on to how to make brownies!
Recipe for Brownies with Marshmallows
Yield: 12
Easy Heart Brownies with Marshmallows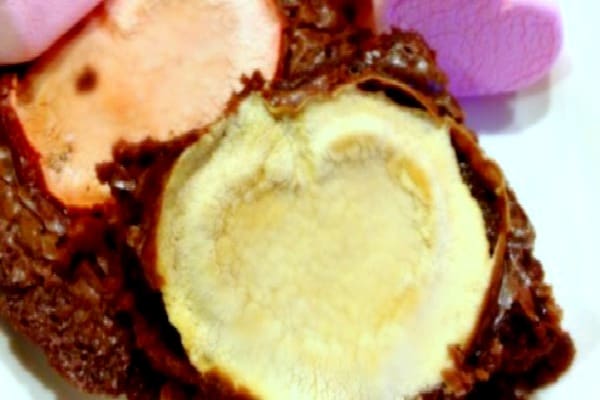 These brownies with marshmallows on top are easy to adapt to any party, theme, or holiday. We used heart marshmallows for one of our Valentine treats recipes, but you change up the shape of the marshmallow!
Ingredients
1 box of fudge brownie mix (+ ingredients to make the brownies)
9-12 large heart-shaped marshmallows
Instructions
Preheat the oven to 350 degrees. Grease a 9×9″ glass baking pan with cooking spray.
Prepare brownies according to package direction and pour into baking pan
Before baking, place marshmallow hearts on top of batter. You will have 3 columns of 3 hearts, or 4 columns of 3 hearts (depending on how you place them). Remember to space them far enough apart so that they don't melt into each other.
Push the marshmallows down gently into the batter (but do not cover with batter).
Bake brownies for 35 minutes (or according to package directions). If marshmallows start to get too brown before the brownies are baked, place a piece of aluminum foil over the top until the end of the baking time.
Cool completely before cutting into squares around the hearts.
Nutrition Information:
Yield:
12
Serving Size:
1
Amount Per Serving:
Calories:

21
Total Fat:

1g
Saturated Fat:

0g
Trans Fat:

0g
Unsaturated Fat:

1g
Cholesterol:

3mg
Sodium:

15mg
Carbohydrates:

3g
Fiber:

0g
Sugar:

0g
Protein:

0g
Nutrition information is estimated. Changes to the recipe and use of different brands may cause changes to the nutritional information to vary slightly from the ones provided here.
Have fun playing around with this brownies with marshmallows recipe to make it perfect for your theme or event!
LOOKING FOR FUN COOKING PRINTABLES FOR KIDS?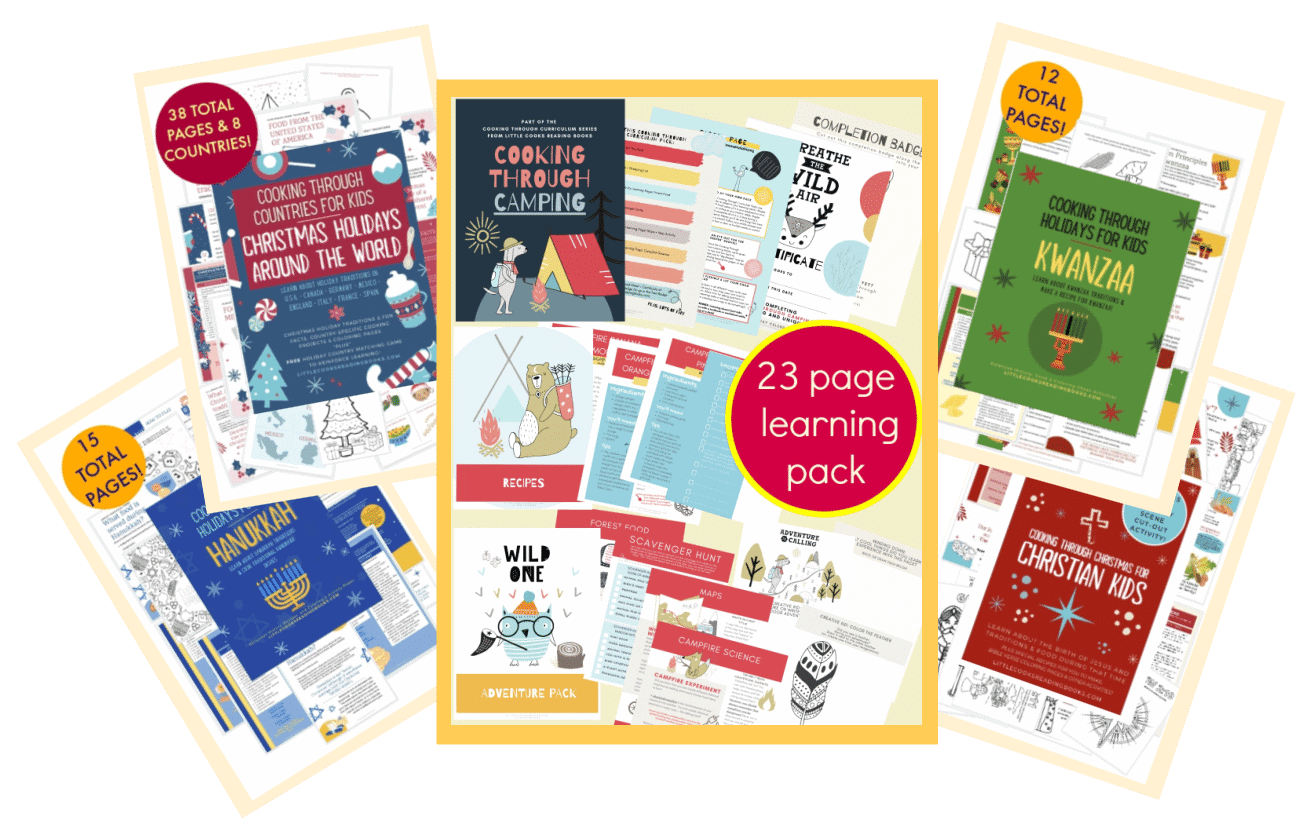 As an Amazon Associate I earn from qualifying purchases. Please refer to our
DISCLOSURE
.