Need snow activities or ideas for snow crafts or winter fun activities and ideas for having fun in the snow? Try these fun things to do in the snow and also indoor activities for the entire family!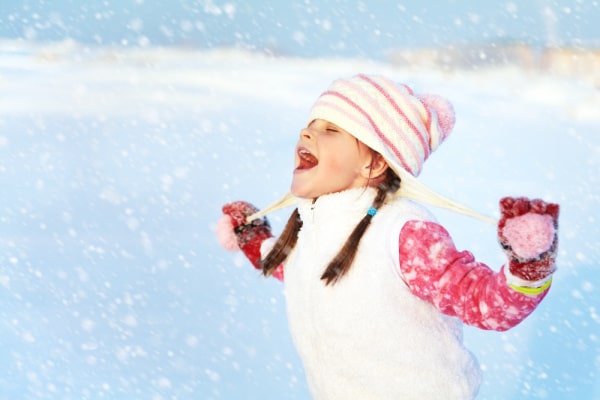 SNOW ACTIVITIES IDEAS: OUTDOOR AND INDOOR WINTER IDEAS FOR KIDS
Here are some fun things to do in the snow and then indoor snow activities to warm back up inside!
Here are some quick ideas for kids, but don't miss our list of projects and directions below!
What do you do on a boring snow day?
Here are ideas for having fun in the snow and then indoor winter fun for warming up inside:
Have snow ice cream
Host a Zoom online scavenger hunt for your kids and their friends
Make snowflakes crafts
Grow a snowflake
Paint in the snow
Have a snowball fight
Make a snow fort or snow castle (

grab a block maker first

!)
Have a board game marathon
Create nature garland for birds and wildlife
Make maple snow taffy
Have a hot chocolate bar or hot chocolate charcuterie board
Transform your living room to a movie theater and have a movie marathon
If your kids are going stir crazy, search online for indoor activities for kids near me and see if there are any special indoor activities in winter or fun snowed in activities.
How To Make Fake Snow Winter Fun
Maybe you want to do some fun snow day activities, but you live in a place without snow.
Enter: fake snow activities! You can have a snow day anyday!
These are all great snow activities for toddlers, preschool and up!
What do you eat on a snow day?
One of the best things about a snowy day is what you get to eat when you come back in from playing in the snow!
Here are snow day treats to warm you up:
Check out what do you need for a snow storm from our sister site!
How do you enjoy a snow day?
Here are our favorite snow activities ideas – both indoor and out!
Snowbound Books for Kids
Lastly, don't forget to read some snow books!
WHAT ARE YOUR FAVORITE SNOW ACTIVITIES?