The snowman paper plate game is a great holiday group game or a silly and fun Christmas game to play with kids. It's even a great for virtual holiday games ideas! DEFINITELY add this as one of your Christmas party games for kids and holiday family activities.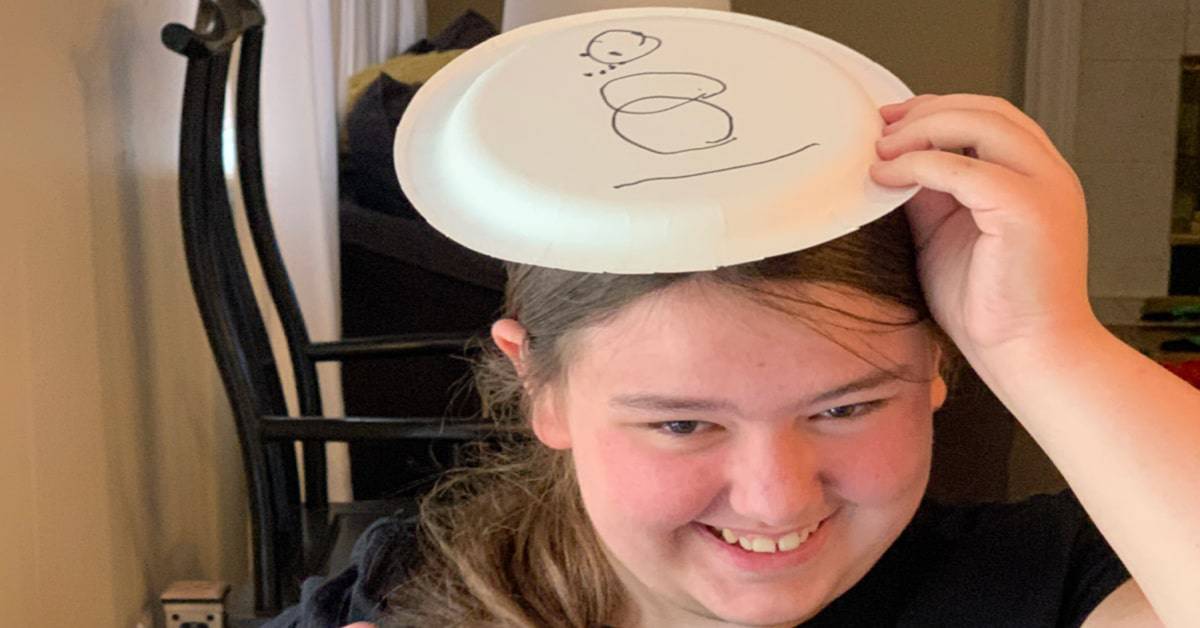 HOW TO PLAY THE SNOWMAN PAPER PLATE GAME
For the snowman drawing on paper plate game:
Pass out plain, white paper plates to everyone playing the game (paper, not styrofoam!).
Make sure everyone has a marker. (Sharpies work well; pens and pencils don't work as well!)
Everyone places the paperplate on their heads and can't take them down until the game host is finished reading game instructions.
The host then reads game directions for the players to draw on the paper plates (on their heads!).
The one who draws the best snowman wins the game!
(see full list of snowman paper plate drawing game instructions below)
Affiliate links are used on this site. As an Amazon Associate I earn from qualifying purchases. Read more in our DISCLOSURE.
You'll also love these other easy group Christmas games!
How to Play Christmas Gift Swap Bingo
How To Play the Saran Wrap Ball Game
How To Play The Candy Bar Group Game
The Snowman Plate Game is perfect for a holiday games party and a fun Christmas game for all ages! Everyone will feel silly at first with this paper plate on head game snowman drawing (and you may get some eye rolls), but this is truly a cry laughing kind of game.
YOU MAY ALSO LIKE THES WINTER KIDS ACTIVITIES:
Snow Activities for Winter Fun or Snow Days
13 Ideas For Christmas Party Themes That All Ages Will Love!
What is the snowman paper plate drawing game?
The paper plate snow man game is a drawing game using paper plates placed on top of the heads of the game players. Those playing the game listen to a step-by-step instructions read by the host and have to draw each step to make a snowman without looking.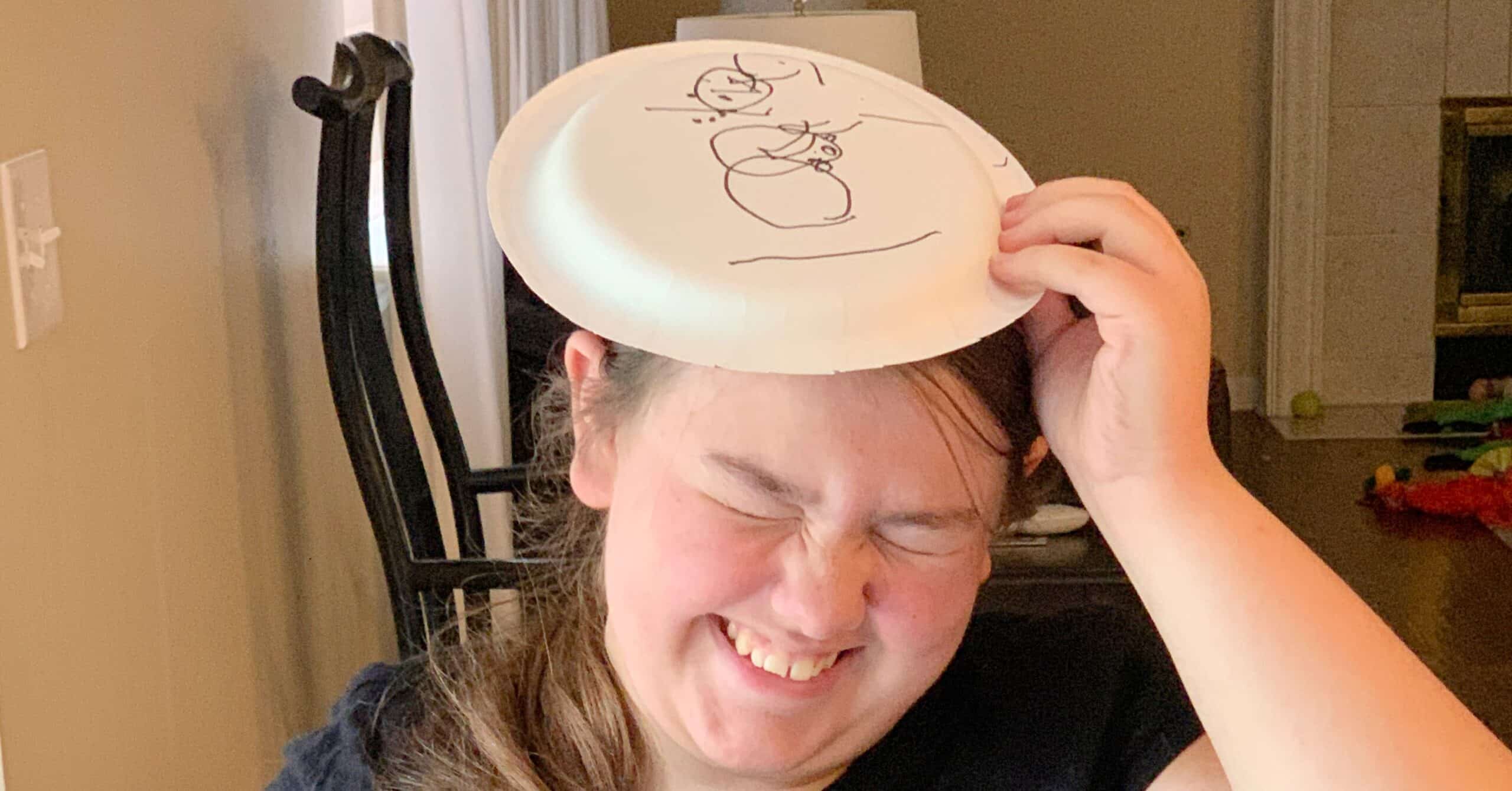 Other Paper Plate Drawing Ideas:
You don't have to just play this as the snowman drawing game! These are fun paper plate games for adults and kids alike!
Play the paper plate drawing game for Halloween by drawing a witch's face (complete with witch's hat!)
Play the paper plate drawing game fall scene
Play the Christmas Tree on a plate game (be sure to have them add garland, ball decorations and two presents under the tree!)
Play the paper plate drawing game baby shower by having them draw a baby
Play the paper plate drawing game thanksgiving turkey
This group game can be adapted to any party or theme. Just make sure you make the drawing ideas easy enough that everyone can attempt them!
Snow Man Paper Plate Drawing Game Instructions Printable
Print off these directions for your paper plate drawing game winter snowman!
We've included the instructions for the snowman paper plate party game that you can print, but feel free to add any other parts of the scene that you want.
If you're looking for online Christmas games, this is one of those fun holiday games over Zoom (or other online platform)!
Don't miss the snowman on paper plate game variation that we put in the notes on the printout!
Yield: 1
Christmas Paper Plate Game Snowman Directions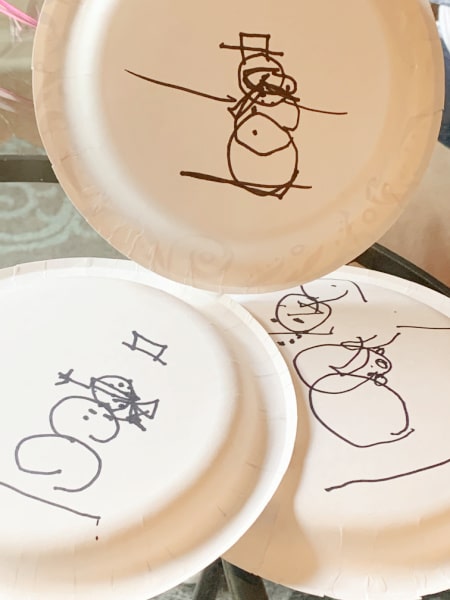 Be sure to read through all of the snowman paper plate drawing game instructions before starting the game.
There's also a variation on this snowman on paper plate game in the NOTES section, so don't miss that!
Materials
White paper plates (NOT styrofoam)
Markers (Sharpies work great)
Instructions
Pass out one paper plate and one marker to everyone playing.
Have each player place their paper plate on top of their head, holding the plate on their head with one hand and the marker in the other.
Announce that the players must perform each step in the snowman drawing without removing the plate from their heads or looking until the host has said it's time to look.
You can give out prizes for categories like Most Accurate, Craziest Hat Placement, Funniest Mouth, etc. or just enjoy each other's drawings!
The host then reads these step-by-step directions:
We are going to draw a snowman scene. Draw a line for the ground.
On top of the ground, draw a large circle for the bottom of the snowman.
On top of the large circle, draw a medium circle for the body of the snowman.
On top of the medium circle, draw a smaller circle for the snowman's head.
Draw a top hat on top of the small circle.
Add three buttons to the middle circle.
Add eyes and a coal mouth to the top circle.
Draw a carrot nose on the top circle.
Add two stick arms to either side of the medium circle.
Draw a scarf on the snowman.
Now, look at your snowman drawing!
Notes
VARIATION: Another variation is to have everyone write their names on the inside of the plate before the game starts. Flip the plate over and follow the directions listed here. At the end, instead of looking at their pictures, have everyone flip it over and pass to the host. The host then shows everyone each picture and lets the game players guess who drew it. You can give prizes for pictures that get the most correct guesses and the person who guesses the most.
Tag us on social media with your own draw a snowman paper plate game pictures! We'd love to see them!
NEED MORE GAMES FOR YOUR CHRISTMAS PARTY?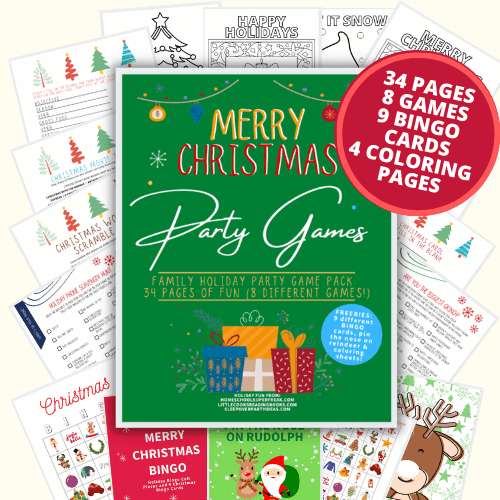 CLICK HERE FOR HOLIDAY GAMES PRINTABLES
HAVE FUN WITH THE SNOWMAN PAPER PLATE GAME!
LOOKING FOR FUN COOKING PRINTABLES FOR KIDS?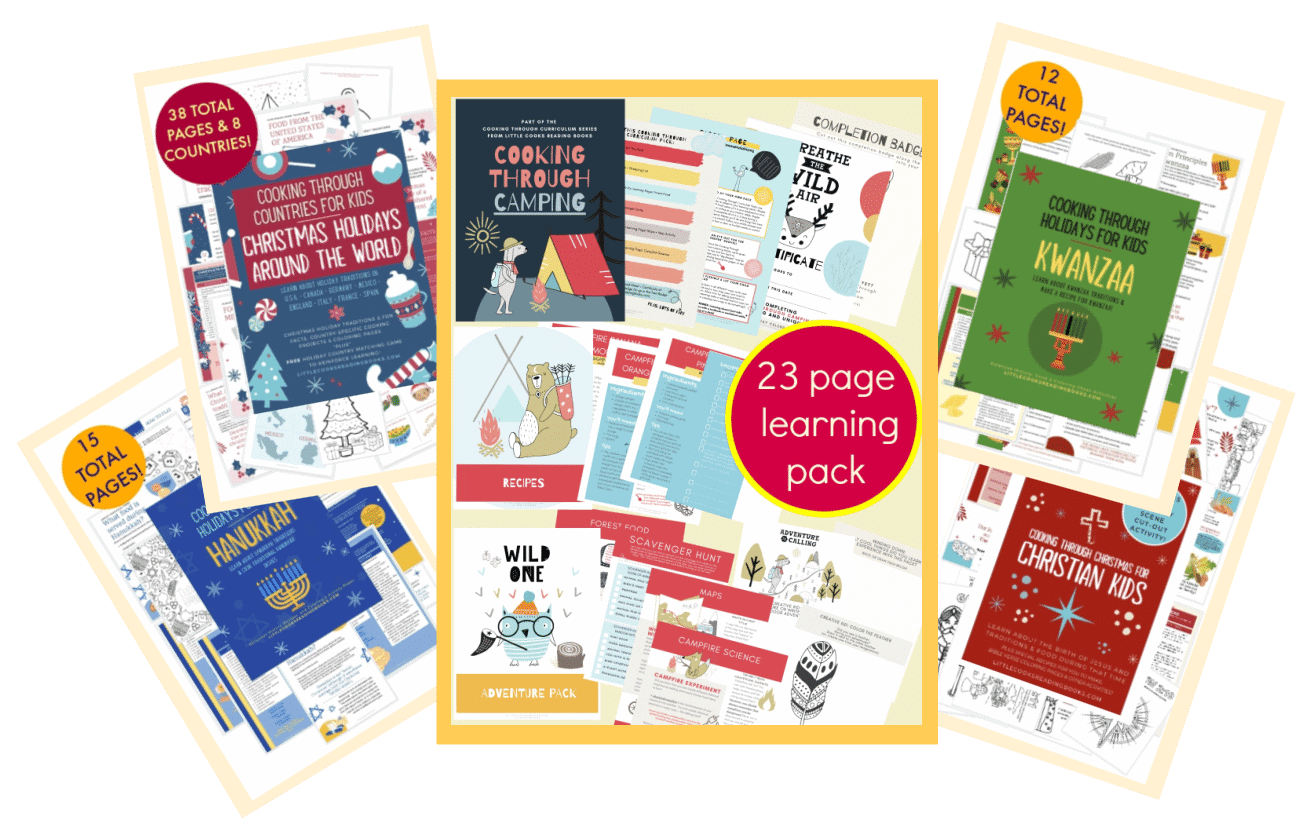 As an Amazon Associate I earn from qualifying purchases. Please refer to our
DISCLOSURE
.