These scary Halloween food recipes are perfect for Halloween food gross out that kids love! (Think brain cake, zombie brain Jello, heart chocolates and more!) If you're wondering what is the best food to eat on Halloween or what can I serve at a kids Halloween party, we've got you covered! Definitely add these to your next Halloween party or when you need disgusting appetizers.
SCARY HALLOWEEN FOOD RECIPES FOR GROSS HALLOWEEN IDEAS
Want to skip the pumpkin desserts and sugar coma candy corn, but need a perfect Halloween treat for a scary Halloween party? These are gross food for Halloween party ideas that adults and kids alike will love for your fall party! Whether you're looking for make ahead halloween party appetizers or easy recipes for Halloween, you'll find something here.
Here are disgusting Halloween food ideas to make, nasty looking foods, and also fun Halloween food ideas…
Scary Gross Halloween Food Ideas
What should kids eat on Halloween?
Halloween brain cake (with cherry glaze)
Vampires blood drink (get creative with this for Halloween party food ideas for adults!)
Zombie brain Jell-o
Ghost cakes (or gross Halloween cakes with candy eyeballs)
Witches brew
Hot dog mummy treats
Eyeball pasta
Halloween Worms in a bun
Black toffee apples
Witch's fingers
Creepy Halloween eyeballs on a skewer
Spider eggs (deviled eggs)
Gross guts cheese ball
Monster toenails
Zombie fingers Halloween cupcakes (or bloody good cheesecake cupcakes)
Worms in dirt
Vampire Apple Teeth
Pumpkin vomit guacamole (guacamole dip spilling out of a carved pumpkin mouth)
Halloween candy spilling out of the stomach of a pumpkin
Scary zombie snacks
RIP Graveyard dip or dessert
Edible chocolate organs
Witch fingers breadsticks with blood dipping sauce (marina)
Corpse Halloween feet loaf / or severed hand meatloaf (super fun gross Halloween recipes – just make meatloaf and shape it into a foot with onion toenails or severed hands before baking! Ketchup for blood for perfect gross food ideas!)
Brain pops
Spooky cocktails (Halloween mocktails for kids)
Use your imagination for fun Halloween food! Almost anything can be part of your DIY halloween party food ideas!
Affiliate links are used on this site. As an Amazon Associate I earn from qualifying purchases. Read more in our DISCLOSURE.
More gross looking Halloween food that you can eat below! They are gross Halloween appetizers adults and kids will enjoy and fun ideas for a halloween dinner! KEEP SCROLLING!
ALSO CHECK OUT:
Disgusting Halloween Food Box Game
Let's get to our Halloween themed food ideas for spook-tacular ideas for your party! (Because, let's be honest, party foods are one of the best part of any party, right?!)
Most of these are Halloween food ideas for parties easy, but some of these Halloween snacks may take a little time. So, plan ahead for your creepy snacks to serve at your Halloween party!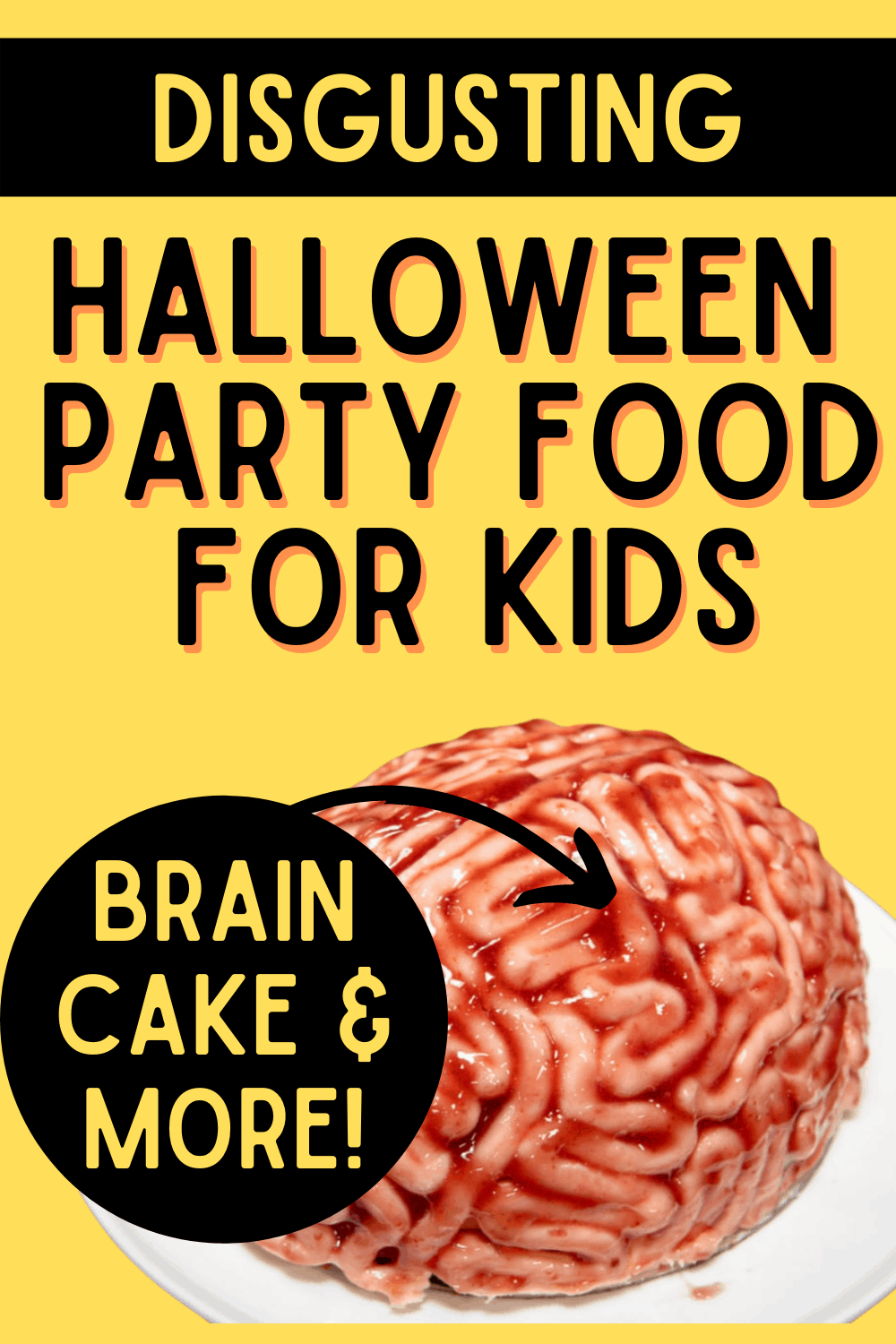 Disgusting Halloween Food Recipes and Ideas For Kids' Halloween Party
1. Halloween Brain Cake
This disgusting brain cake will sure to be a hit with all your Halloween party trick or treaters! Use a brain cake mold with your favorite cake mix. Then, instead of icing, baste on strawberry or cherry glaze to make a gooey, bloody brain.
(If you want to be super, duper gross, fill the brain cake recipe with glaze or cherry filling inside so that when you cut into the cake made of brains the blood oozes out for one of those super creepy Halloween food ideas. You're welcome.)
If you're looking for Halloween food ideas scary, this one is right up there on the Halloween list!
One of the best Halloween desserts ever to add to your fun Halloween party, especially if you want to freak people out / for a good scream for scariest Halloween food or need gory Halloween desserts!
FILE UNDER: One of the grossest halloween food ideas. (YAY!)
2. Zombie Brain Jello

Zombie Halloween parties are a favorite theme, so be sure you include some zombie things at your party.
This zombie jello brain has worms crawling out. Just add green Jell-O and gummy worms (add more green food coloring if it's not gross enough!).
Kids will LOVE this fake Halloween food oozing brain and another one of our best Halloween recipes tips!
ALSO CHECK OUT: 24 Halloween Ideas for Family Fun Activities
3. Brain Pops
Let's just stick with the brain Halloween party theme for a minute, shall we?
To go along with your cake brains and Jello brains, how about some mini brain pops?
You can make your own chocolate brain suckers (any color you want!).
If you really want to go all out on a brain theme, add these brain ice cubes, too!
(Seriously, add zombie food for teenage Halloween party food ideas.)
4. Worms in Buns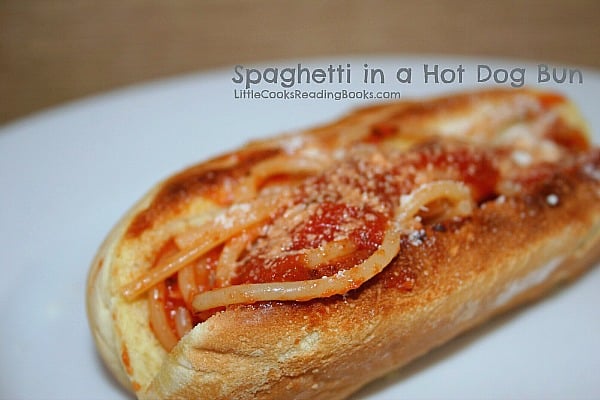 My kid looooooved this easy recipe!
We made it a Halloween snack just by calling it worms in a bun. (You could also call it guts in skin, if you want to make totally disgusting food names.)
It's actually spaghetti in a hot dog bun and makes a perfect Halloween party food because it's easy to pick up and eat. Slice the buns in half or even quarters to make them a more bite-sized appetizer for parties.
If you're looking for food that looks like intestines, you can also call them "intestines in a skin bun" or something equally as disturbing.
5. Edible Hearts Candy
Make mini edible heart chocolates (use this red chocolate!) for your party food.
(Just like human hearts, not the Valentine's hearts!)
To really gross out your kids, plop them in some red jello and make them spoon out the heart chocolates along with the "blood" to up the creepy food factor.
6. Witch Fingers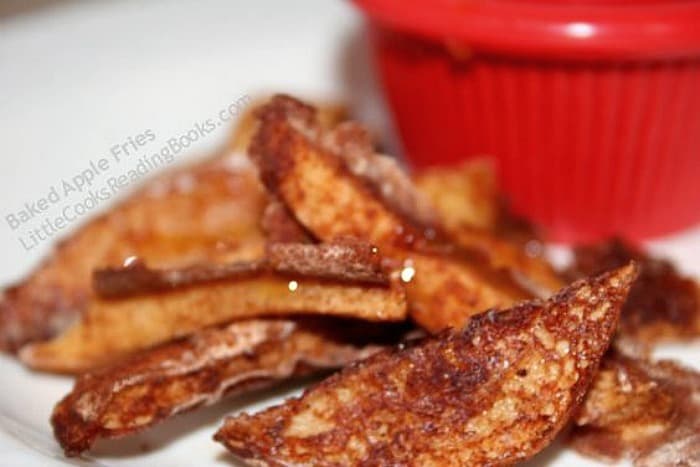 Looking for Halloween food fingers recipes or spooky snacks that aren't too scary?
These "witches fingers" are really just apple fries in oven or air fryer and make the perfect treats for Halloween.
We served these snacks with caramel dipping sauce (or peanut butter), which you can call some awful Halloween food names like witch snot or witch's earwax. (MMMMmmm. Halloween gross treats.)
You can even sprinkle them with a little sugar and pumpkin pie spice.
7. Skeleton Hands
Make skeleton hand chocolates (get the mold here) that can be placed in a "bowl of bones" or even make them "climbing out" of jello, cakes, and more.
If you're looking for a full edible skeleton, use this.
Both of these are perfect for scary sweet treats!
8. Skull Candy

I love these skull candy molds because they're different from traditional skull molds (and kinda gross looking).
Plus, you can make your gross skull in whatever colors you want and drip them with cherry glaze!
And, you can even call them shrunken heads snacks.
(I think they would be super cool as black candy skeletons using this!)
9. Zombie Ice Pops

These super cute zombie ice pops are perfect for a Halloween treat or zombie party food to cool the kids down.
Freeze them with juice or smoothies for a refreshing treat and easy zombie food ideas!
Worried about them melting? Stick them head first in a bowl of creepy zombie ice cubes and kids can pull them out by the popsicle handle.
(And, let's be honest, summer is a good time for zombie popsicles, too!)
Not one of the scary food ideas, but zombies are disgusting and great if you'll have guests of different ages at your party for Halloween.
DON'T MISS THESE OTHER AWESOME HALLOWEEN BLOG POSTS:
Fun Halloween Movies to Watch with Kids (Great idea for younger kids Halloween!)
Halloween Birthday Sleepover Activities
Best Scary Halloween Movies for Your Party or Sleepover
10. Monster Toenails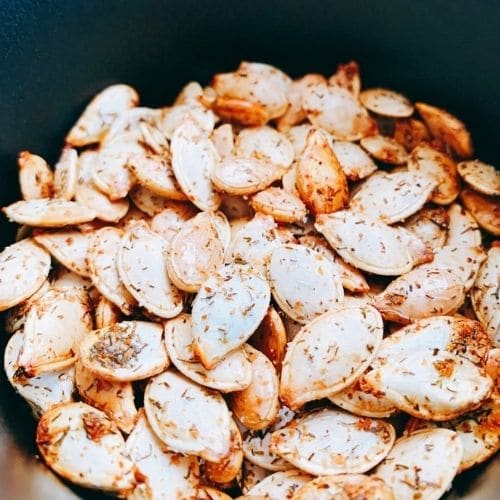 Monster toenails are really roasted pumpkin seeds.
They're an easy recipe to make and you can make different flavors like dill roasted pumpkin seeds and are the perfect salty snacks. (The dill pumpkin seeds were a huge hit with the whole family and most of them don't even like pumpkin seeds that are roasted!)
These really are the perfect Halloween party snack ideas and are one of my go-to easy Halloween treats.
Great if you're looking for savory snacks to add to all that Halloween candy! (And, it's also a healthy snack for Halloween or fall snacks!)
11. Edible Chocolate Organs
What's better than an entire bowl full of organs that you can eat? (Nothing, right?)
Make these Halloween chocolates with white chocolate, milk chocolate, dark chocolate, or red colored chocolate (Honestly, you can use any colored candy melts to match your Halloween party theme.)
With these Halloween molds, you can make mini Halloween chocolates shaped like:
Liver
Heart
Stomach
Brain
Small intestine
Large intestine
Lungs
Kidneys
These are also perfect for a zombie party theme!
You can also use these small pieces to make a perfectly gross Halloween favor bag for guests and ghouls to take home. Party guests of all ages will love it!
12. Gummy Insects
Use this kit to make edible worms and gummy spiders for a Halloween party. (You can even use black food coloring to make them gross, too!)
It's fun to place them around on your Halloween foods as edible decorations!
GET MORE SPOOKTACULAR RECIPES FOR HALLOWEEN HERE
13. Worms In Dirt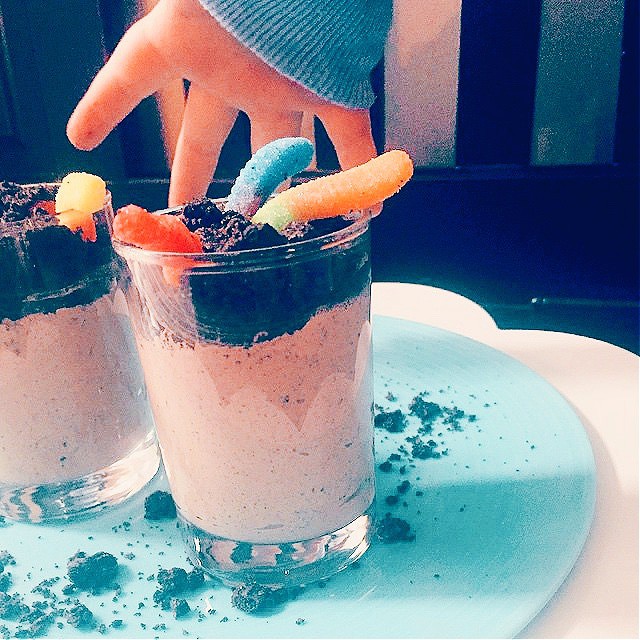 Worms in dirt cups are great because they work for easy Halloween food ideas toddlers, kids, and adults!
And, they're easy to make ahead in small cups, refrigerate and then decorate (with "dirt" and worms) right before the party!
It's not a gory Halloween food, but it's gross enough for a little kids Halloween party!
14. Mummy Hot Dogs For Halloween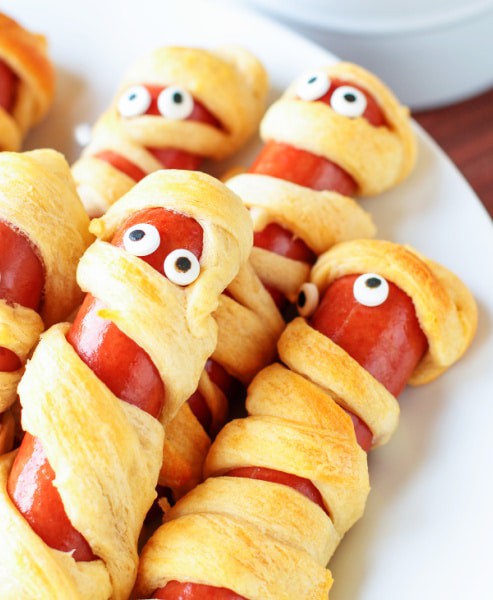 You've probably seen a recipe for mummy hot dogs floating around.
That's because this is a super easy Halloween party treat (and fun recipe to make with kids, too!).
To make these cute mummies, you just need crescent rolls cut into strips then wrapped around hot dogs.
Bake according to crescent roll directions.
Add candy eyes like this (stick them on with ketchup) and serve with sides of ketchup "blood."
It's a simple recipe for Halloween to make great savory appetizers.
Also, these hot dog mummies are great if you're looking for Halloween party food on a budget.
Get the mummy hot dogs in crescent rolls recipe here
15. Halloween Zombie Apples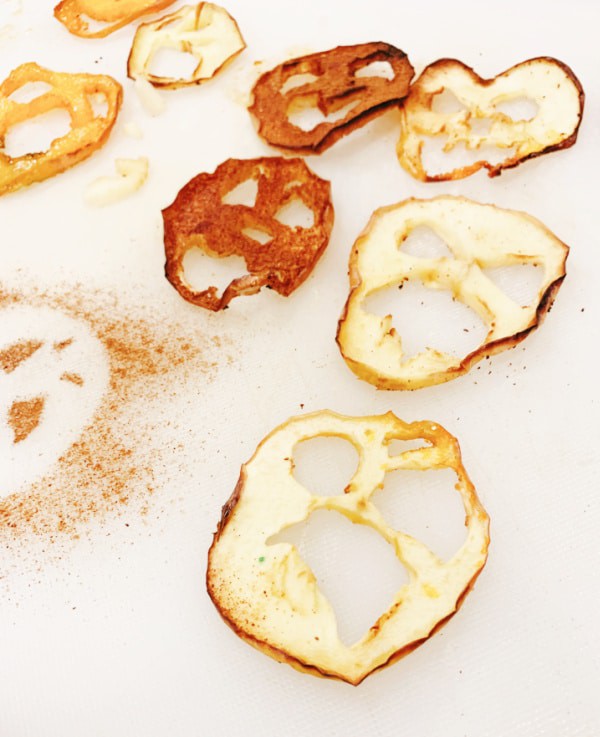 Need zombie party snack ideas?
Try these easy air fried apples that shrink to make weird zombie faces. (It's really fun to see how they turn out!)
And, they're also tasty snacks and great fun to make with kids because everyone loves to see how their face turns out!
GET THE ZOMBIE APPLE CREEP HALLOWEEN TREATS RECIPE
(We just cut apples, but you can also try them with these zombie cookie cutters to make your ghoulish Halloween food treats!)
16. Halloween Ribs And Sausage Tray
You can also make a Halloween meat charcuterie of small ribs and sausage, slopped with plenty of BBQ sauce that looks like fake blood to cover the gory Halloween food ideas factor.
If you're looking for creepy Halloween food ideas savory category, this is a good one and also easy if you need Halloween potluck ideas.
MORE FUN HALLOWEEN FOODS YOU DON'T WANT TO MISS!
Fun Halloween Breakfast Ideas For Toddlers And Kids
Easily Transform Store Bought Halloween Treats Into Fun Party Foods!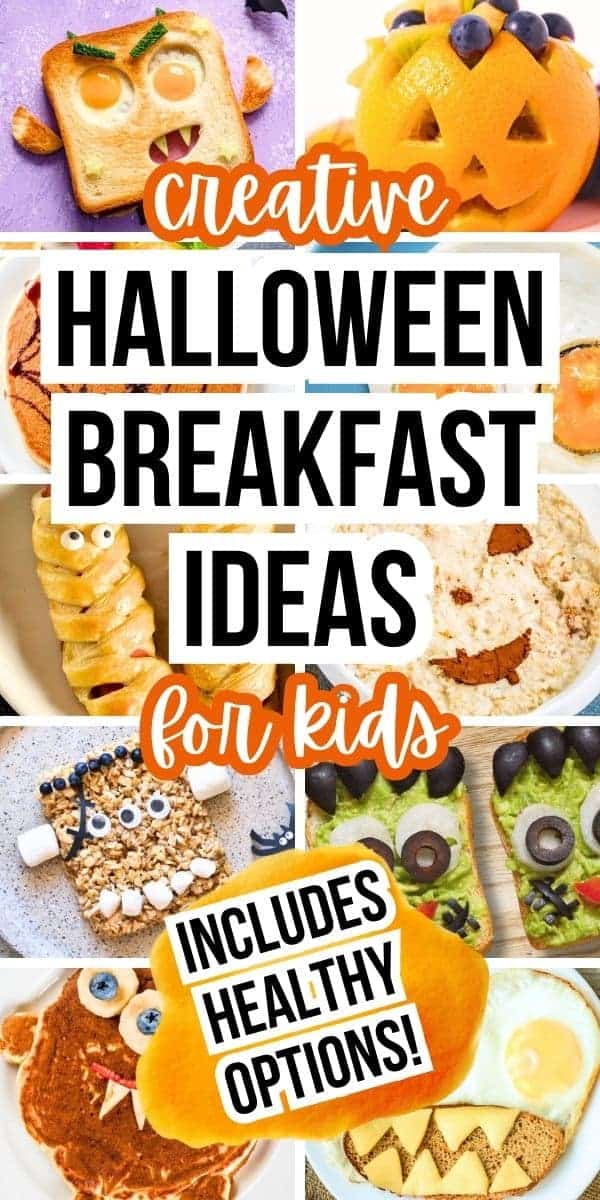 We hope you have the best time at your October 31st party! We'd love to hear your ideas for Halloween food!
What are your best scary Halloween food recipes or Halloween gross food ideas?
LOOKING FOR FUN COOKING PRINTABLES FOR KIDS?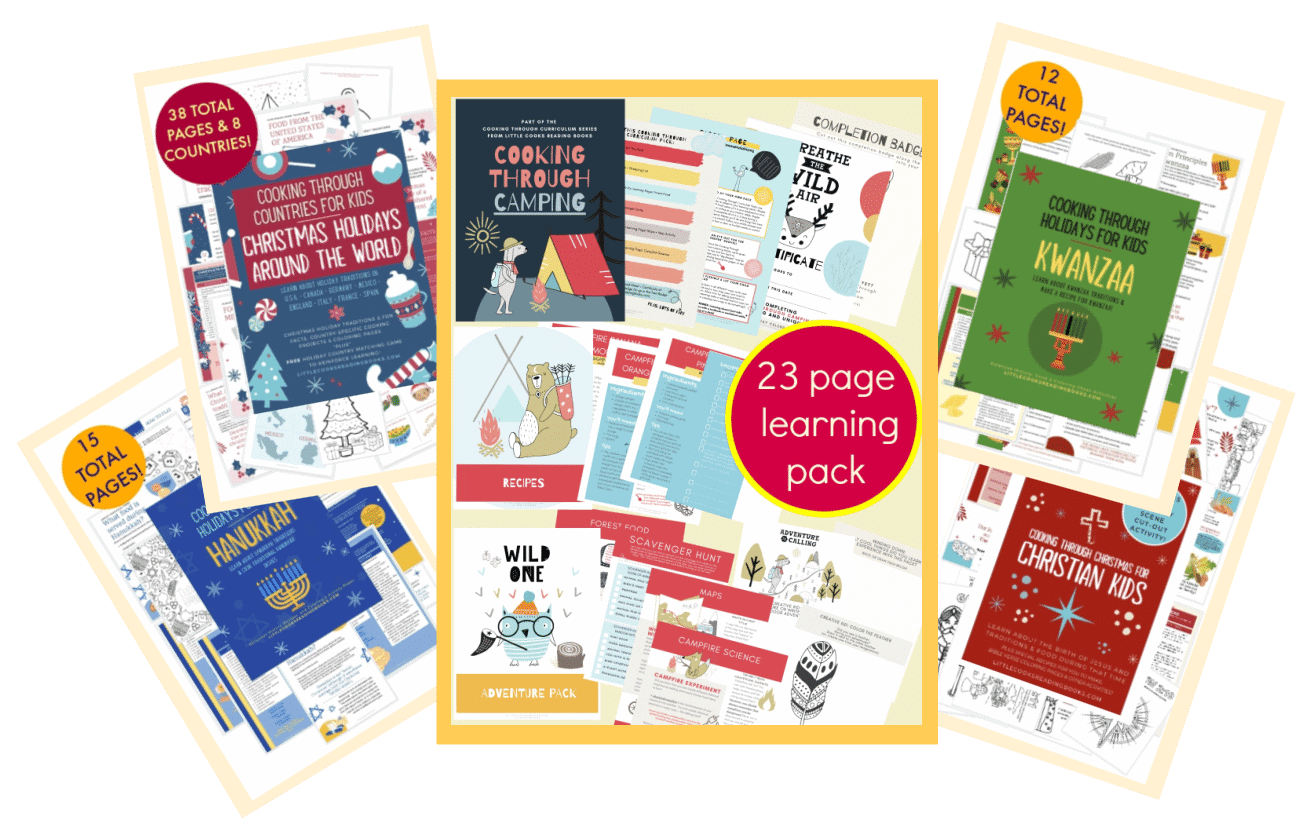 As an Amazon Associate I earn from qualifying purchases. Please refer to our
DISCLOSURE
.