Need Halloween ideas for family activities, cute Halloween ideas for kids, pumpkin theme activities, or even Halloween theme activities for preschool through teens? If you're wondering how do you make Halloween fun for kids at home, we've got you covered for this fall holiday!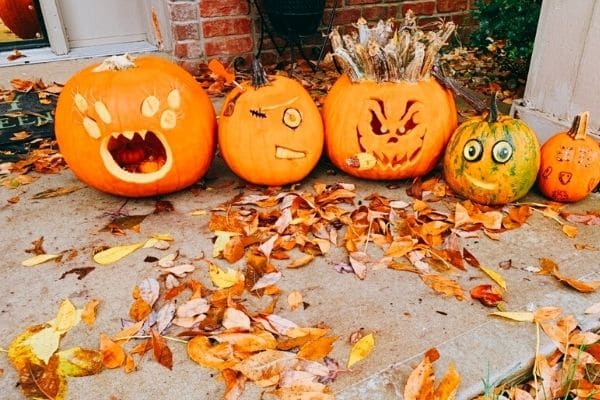 Fun Halloween Ideas for Family and Kids
Halloween is fast approaching and that means one thing: it's time to start scouring the internet for cute Halloween ideas! We've collected some of our favorite halloween ideas for kids activities, costumes, decorations, Halloween food and more. Get ready for a spook-tacular time with these holiday family activities this year!
(Sorry, I couldn't resist.)
How do you make Halloween fun at home?
Have a Halloween candy scavenger hunt
Paint pumpkins
Do a Halloween costume contest
Have a Pumpkin toss
Roast pumpkin seeds
Have a Halloween marshmallow roast
Research Halloween costume ideas for family and then do a TikTok Halloween challenge
Host a Halloween movie marathon
Have a virtual Halloween sleepover
Play Halloween flashlight tag (in your costumes!) or Ghost In the Graveyard
Don't miss our full list below of Halloween ideas for the family below — perfect for Halloween at home or even if you need party or Halloween event ideas!
HALLOWEEN IDEAS FOR FAMILY FUN AT HOME
Whether you want traditional Halloween activities or need unique Halloween family ideas, you'll love these holiday tips!
Fun Halloween Ideas for Family Time
We have a fun list of Halloween activities for all ages! Enjoy!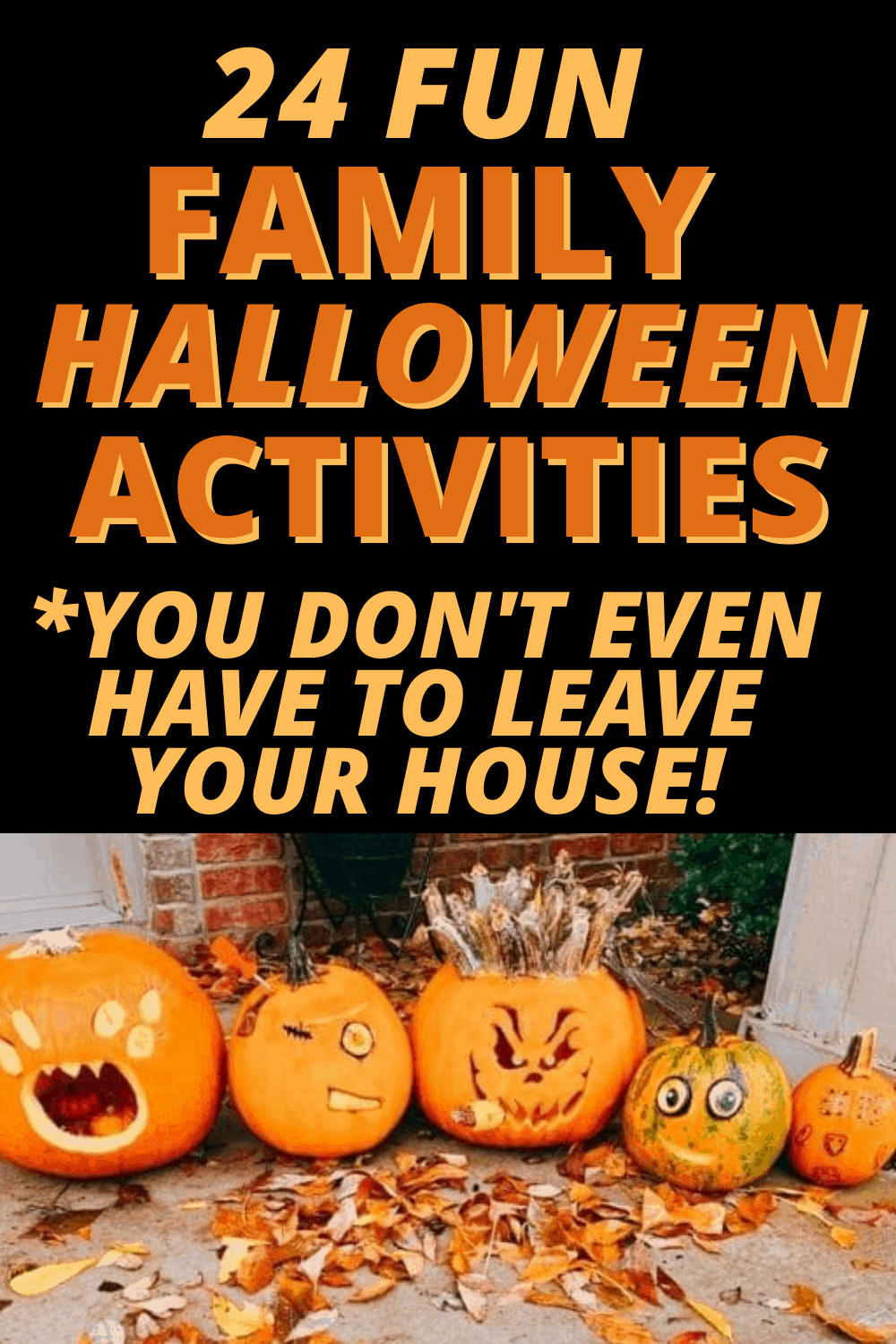 Let us know your Halloween ideas for family in the comments!