Learning how to sugar cranberries is a fun holiday activity for kids and get addition to your Christmas recipes! Simple sugar cranberries (aka: candy cranberries) are perfect for snacking, cranberries in recipes for desserts or drinks, and even holiday decorations for tables. This sugared cranberries recipe uses just three ingredients, so add it to your easy cranberry recipes!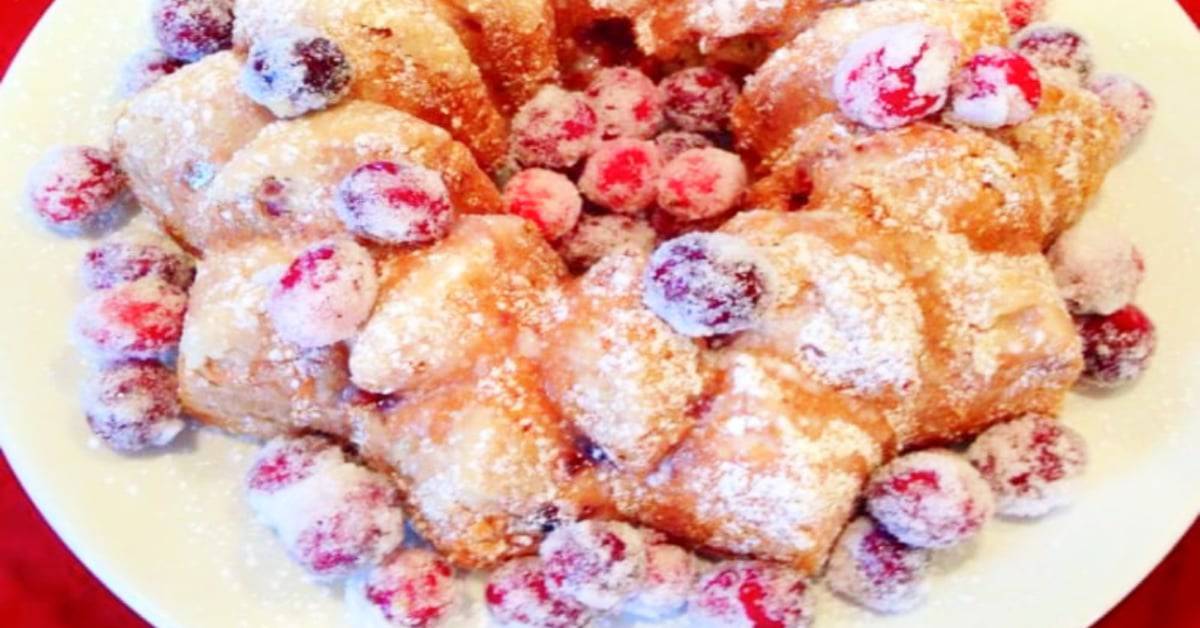 How To Sugar Cranberries
I made this as a quick sugared cranberry treat (frosted cranberries) one year for Christmas and my daughter fell in love with them. They're the perfect mix between tart and sweet! Now, she asks if we can make sugar cranberries every year because they're like cranberry candy!
How to make sugared cranberries for drinks and holiday recipes:
Dissolve sugar in water in pot on the stove.
Add cranberries and gently stir to cover the cranberries.
Transfer cranberries to drying racks.
Carefully cover cranberries with sugar.
Add sugar covered cranberries to drinks, Christmas recipes, holiday desserts, or eat as a quick snack!
Don't worry about where to buy sugared cranberries, because they are such an easy homemade recipe!
(For the full sugar glazed cranberries recipe, including the ratio of sugar to cranberries, see below.)
Affiliate links are used on this site. As an Amazon Associate I earn from qualifying purchases. Read more in our DISCLOSURE.
I've also made a holiday cake using sugared cranberries for garnish (sometimes called candied cranberries) and it was a so beautiful.
(See the pic after the recipe.)
And, it's a perfect recipe if you have leftover cranberries from the holidays and you're wondering what to do with extra cranberries.
(You can even use these for sugared cranberries champagne or other drinks!)
If you're looking for cranberry recipes or a cranberry dessert for the holidays, cranberries Christmas recipes, or even an easy snack, add these to your list!
MORE HOLIDAY RECIPES WITH CRANBERRY: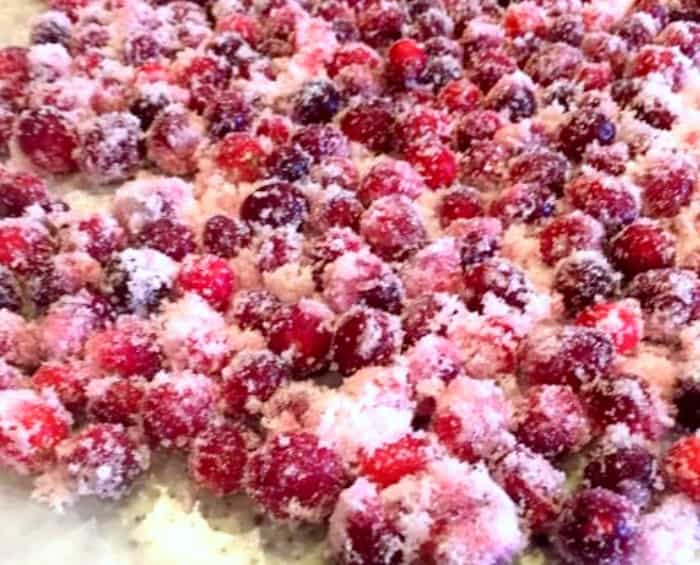 IMPORTANT: Sugaring Cranberries Tips
The success to this cranberry recipe is the drying time.
After you "cook" the cranberries, they will need to dry in order to form a "sticky" coating. This is what the sugar coating will stick to.
I use two drying racks, crisscrossed so that the cranberries don't fall through to the counter and the air can still circulate around them.
Before we get to frosted sugar cranberries recipe…
Can you eat sugared cranberries?
Yes, you can eat sugar coated cranberries. They're not just for decoration! However, if you're wondering are raw cranberries edible, you probably don't want to eat uncooked cranberries. Not only are cranberries very tart when they are not sweetened, they are also very acidic for your teeth. Plus, they just don't taste that great when you have a cranberry not cooked.
How long can you keep sugared cranberries?
You can store sugared cranberries in an airtight container (we just use a resealable plastic bag). Be sure to store them in a cool, dry place. Storing the sugared cranberries this way will make them last for up to a week, but the sugar in cranberries may melt off a little the longer you keep them in the refrigerator.
Can I freeze sugared cranberries?
You can store cranberries (before they are "sugared") in the refrigerator for around two weeks. If you need to store longer, place in a resealable freezer bag and store flat in the freezer, preferably before you glaze cranberries with sugar or make the recipe for sugar cranberries.
How long will cranberries keep in the freezer?
You can freeze cranberries for up to a year. However, I wouldn't freeze sugared cranberries. Once you thaw the frozen sugared cranberries, you may find some of the sugar "melting" off. Instead, freeze the cranberries before they are "sugared" and then sugar them after they are defrosted.
Let's get to the candied cranberries recipe and learn how to make cranberries sweet!
How to Make Sugared Cranberries
You might be surprised to learn that this holiday recipe is just cranberries sugar and water!
The cranberry sugar is just plain white sugar, so you don't need anything special to get this beautiful look.
Some people make these as a candied cranberries egg white recipe, but I don't find it necessary to add the egg white.
This is a sugared cranberries quick recipe – just 3 ingredients and cooked for only 5 minutes! (It's the drying time that takes the longest.)
Yield: 2 cups
Easy Sugared Cranberries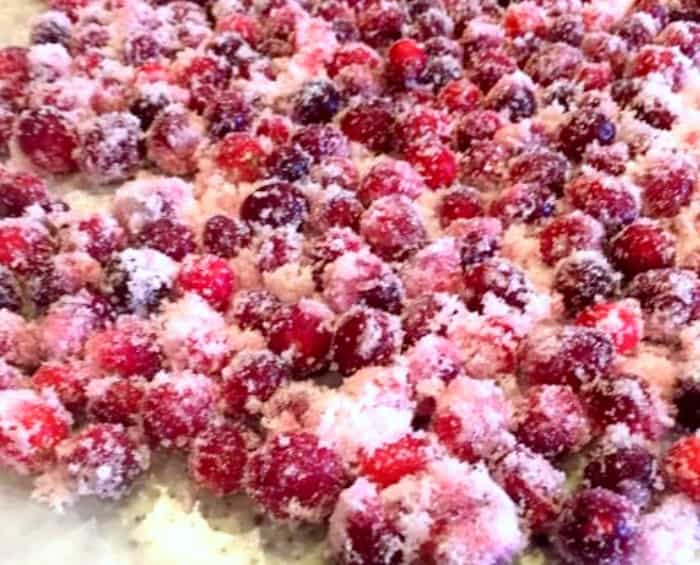 Learning How To Sugar Cranberries is an easy holiday activity that kids will love. This easy sugar cranberries recipe only uses three ingredients! They're so festive that they will quickly become a favorite holiday recipe for eating and decorating!
THERE ARE IMPORTANT TIPS IN THE POST, SO BE SURE TO SCROLL UP TO SEE THEM ALL!
Total Time
1 hour
10 minutes
Ingredients
1 package (12 ounce) fresh cranberries
1/2 cup water
2 cups sugar
Instructions
In a saucepan over medium heat, combine 1/2 cup of water and 1/2 cup of the sugar. Stir until sugar is completely dissolved.
Add cranberries and stir until all cranberries are completely wet and coated.
Transfer cranberries to wire drying racks using a slotted spoon. Let sit for 30 minutes or until cranberries are dry, but sticky, to touch.
Add remaining sugar to a resealable plastic bag. Working in batches, carefully spoon sticky cranberries (a couple of spoonfuls at a time) into the bag. Seal the bag and gently shake the cranberries until they are completely covered with sugar. Transfer them back to the racks for drying, around 30 minutes. Repeat process until all cranberries are used.
Nutrition Information:
Yield:
12
Serving Size:
1
Amount Per Serving:
Calories:

133
Total Fat:

0g
Saturated Fat:

0g
Trans Fat:

0g
Unsaturated Fat:

0g
Cholesterol:

0mg
Sodium:

1mg
Carbohydrates:

34g
Fiber:

0g
Sugar:

34g
Protein:

0g
Nutrition information is estimated. Changes to the recipe and use of different brands may cause changes to the nutritional information to vary slightly from the ones provided here.
Cranberry Orange Cake with Sugared Cranberries
Here's the cake I decorated with the sugared cranberries. (It's so sparkly and a festive holiday dessert, right?) I love the look of sparkling sugar cranberries on holiday recipes.
I just made a boxed cranberry-orange cake recipe and then baked it in a beautiful holiday bundt pan.
After the cake cooled, I sprinkled it with powdered sugar and added the sugar cranberry. You can also add a little more powder sugar for powdered sugar covered cranberries.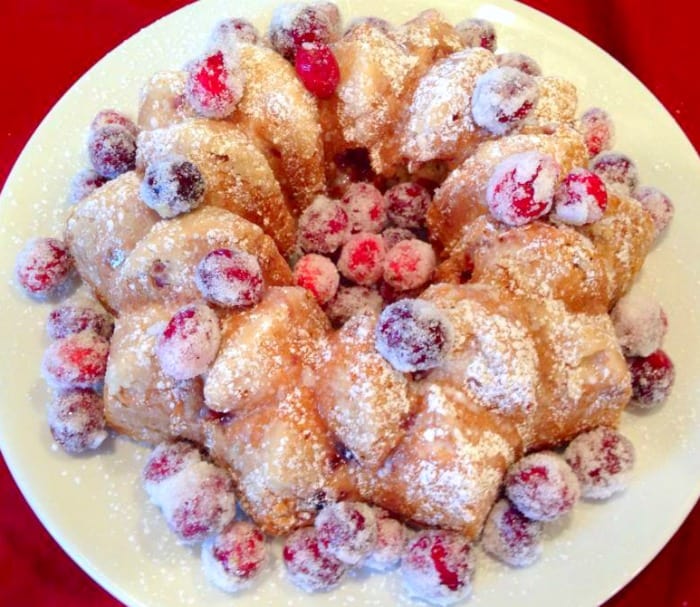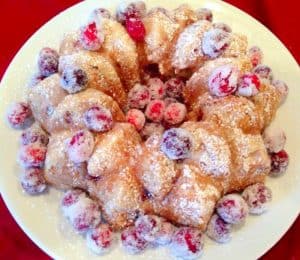 Cranberries Sugar Recipe paired with How Cranberries Grow Children's Book
If you want to make this into a fun cooking projects with the kids, then you definitely want to talk about cranberries harvest.
I think your kids will have fun learning about how cranberries grow and how they are harvested.
We love Time for Cranberries by Lisl H. Detlefsen and illustrated by Jed Henry.
From the book:
From the cranberry bog to the Thanksgiving table, join Sam and his family as they harvest a classic American fruit.

When the vines hang heavy with berries that the autumn winds have turned deep red, it's time for cranberries, and Sam is finally old enough to help with the harvest!

This charming, lyrical picture book follows Sam and his family as they raise the water in the bog, pick the cranberries, and gather the fruit for processing.

It's a story of modern family farming in action, showing readers where their food comes from but mostly delighting them along the way.
Listed Age Range: 4-7 years
Hope you have fun learning how to sugar cranberries!
LOOKING FOR FUN COOKING PRINTABLES FOR KIDS?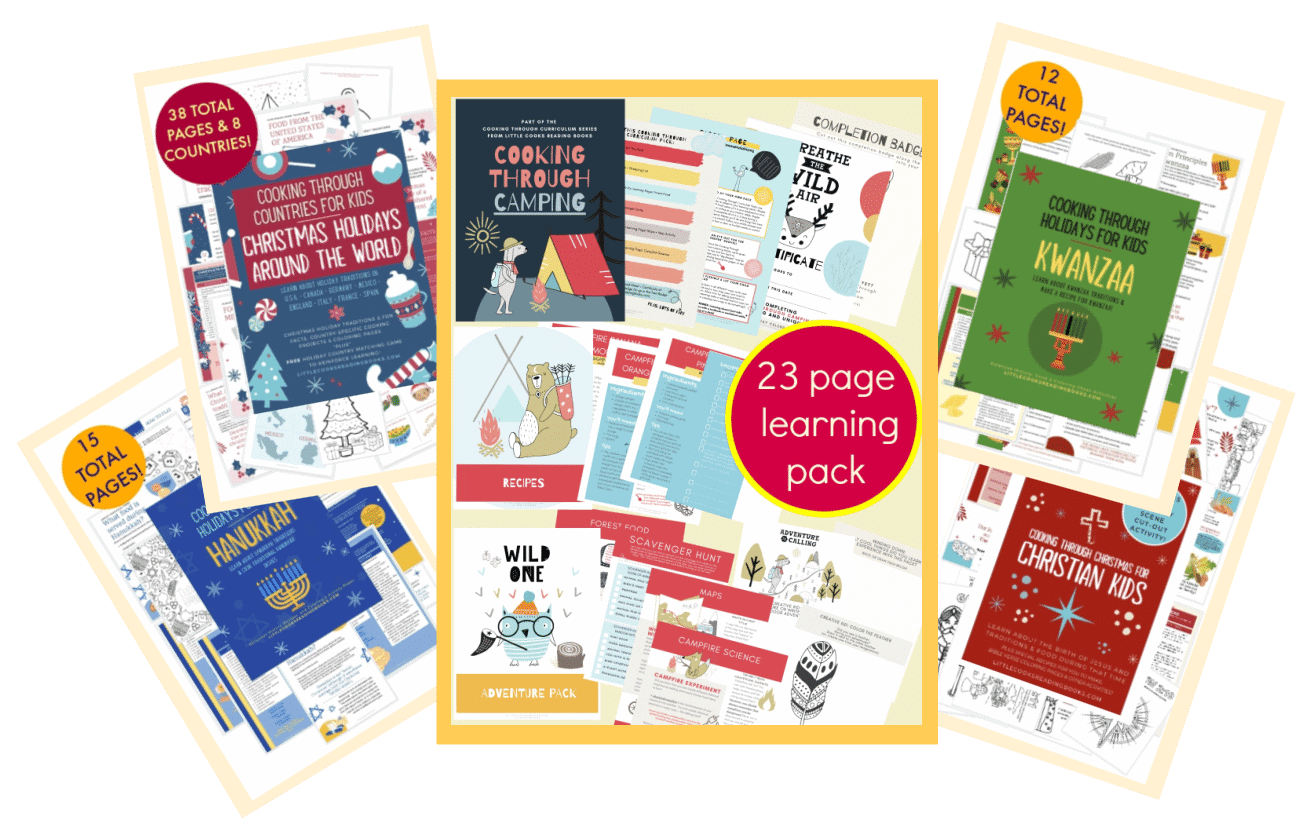 As an Amazon Associate I earn from qualifying purchases. Please refer to our
DISCLOSURE
.