Wondering how to dry oranges slices? We'll cover how to make easy dried orange slices and what to do with dried orange slices, like an old fashioned garland for Christmas, dried fruit for Christmas decorations, or a simple nature garland and nature crafts for kids any time of year! Here's how to dry oranges in oven for decoration and even snacking.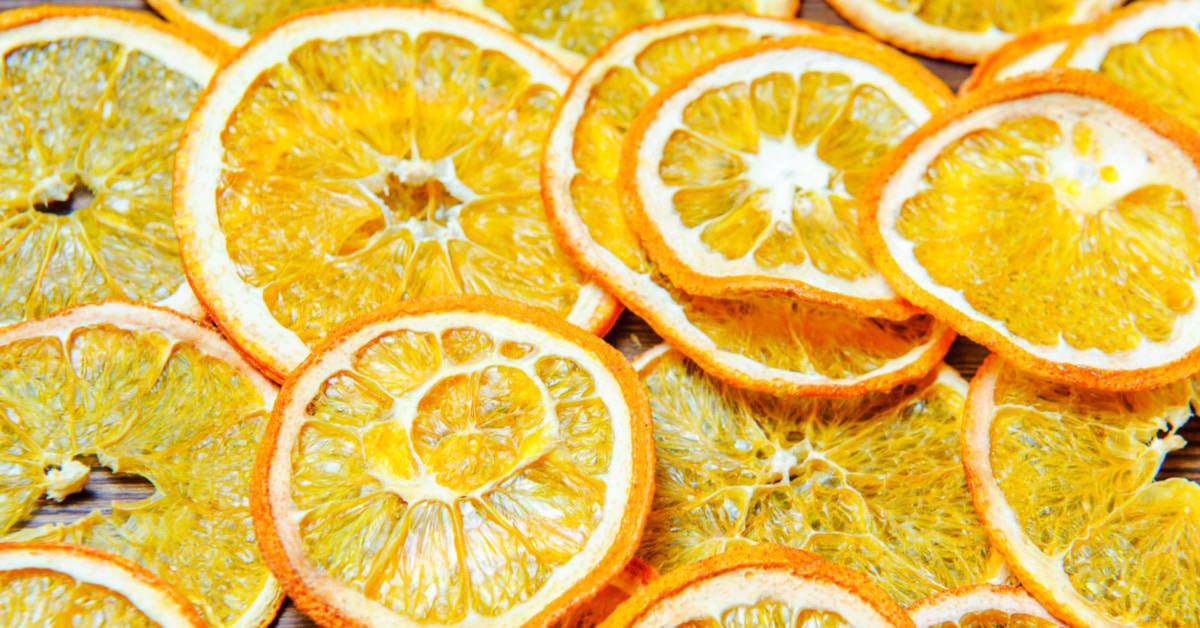 How Do You Dry Oranges Slices For Christmas Decorations?
Learning how to dry oranges for decoration is a fun holiday craft. They make a perfect Christmas garland for trees or DIY Christmas garland for fireplace, but we loved it so much that we hung it with our nature crafts in our homeschool room and kept it up all year! So this can be used for more than just a Christmas decoration!
How do you dry out orange slices?
How to dry orange slices for decoration:

Carefully slice oranges into thin 1/8-inch to 1/4-inch round slices using a mandolin or serrated knife.
Remove seeds from orange citrus slices.
Blot excess juice from the oranges with a paper towel. Flip and remove excess moisture on other side.
Place in a single layer on a baking sheet. (*See secret tip so oranges won't stick below!)
Slowly dry oranges in oven at a very low temperature.
(See the full directions for how to dry out orange slices below!)
Affiliate links are used on this site. As an Amazon Associate I earn from qualifying purchases. Read more in our DISCLOSURE.
Before we get to how to make dry oranges Christmas decorations, or how to dry orange slices for potpourri, or drying oranges for snacks, let's answer some common questions…
What can I do with dried orange slices?
Ideas of what to do with dry oranges:
Make Christmas garland for Christmas trees or fireplace mantles
Make nature garland
Create candied oranges for a sweet treat
Use them to decorate holiday food recipes
Put them on Christmas cupcake or cakes
Use them in potpourri
Add them to mulling spices for wine
Garnish drinks with oranges that have been dried
Float them in holiday punch for Christmas parties
Add them to hot tea
Dry oranges for decoration
Make chocolate dipped dried oranges
Eat them!
How To Dry Orange Slices Without Oven
Along with drying oranges slices in the oven, you can also make dried oranges in the microwave, dehydrate dried orange slices, or even dry orange slices in the sun!
How do you dehydrate oranges for garland?
Learning how to dry oranges for garland (or make dehydrated oranges) is easier than you think. You can dry slices of oranges (peel on) in the oven in a single layer at 200°F for up to 3 hours. Remove from oven once oranges are dry and before they turn dark.
ALSO CHECK OUT: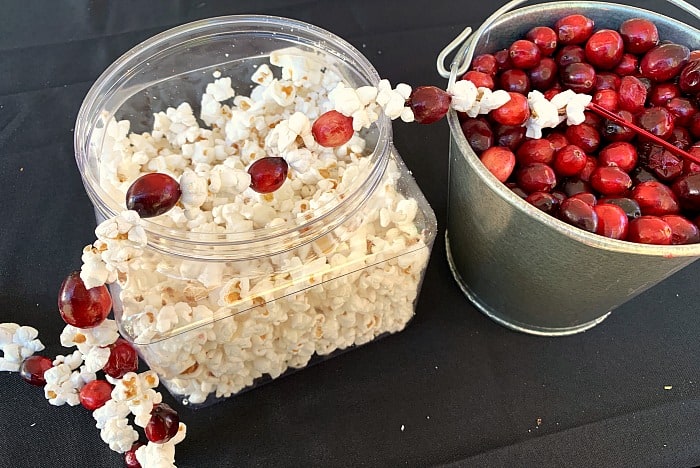 Popcorn garland is a great with how to make dry orange slices, too!
Do dried oranges smell good?
Dried oranges smell very good when you're drying the oranges in the oven. The orange essence will fill the entire house! Once they've been dried, they will still smell good, but it's not as strong. You can still use dried oranges in potpourri, though!
Are dried oranges edible?
Dried oranges are edible (even the peel, if you wish), but some find them a little bitter. If you want sweet dry oranges, make candied oranges by boiling orange slices in water and sugar and then drying in the oven. Both regular dried oranges and blood oranges are good like this. You can even add spices like cinnamon!
So, how to dry orange slices for Christmas tree?
How do you hang dried oranges?
Once you dry oranges, pierce the top of the orange with a small nail or pen tip. Then, thread the natural twine through the dried oranges for garland or decorations. You can also loop a ribbon through the middle of the oranges and tie them for decorations.
How long does dried orange garland last?
If you're wondering how long do dried orange slices last, just know that they can last a long time — sometimes up to 2 years or more, especially if the oranges are dried plain and are not candied oranges with sugar on them. (Once you sugar the fruit, it may attract insects to your tree or decorations.)
If you're looking to make an inexpensive Christmas garland, look no further than nature and the resources around you!
Here's how to dry orange slices in oven for gifts, nature projects, or even for edible dried orange snacks. (Don't miss how to dry orange slices in the microwave after the oven drying directions!)
How To Dry Oranges in the Oven
If you're wondering how do you dry oranges in oven and for Christmas decorations, for fruit garland, or to make a natural garland, this is it!
(How to dry sliced oranges is easier than you think!)
How to dry oranges and lemons for Christmas decorations is the same process (and even drying limes). Follow the same craft directions listed below.
Also, if you're wondering how do you make dried orange ornaments, this is the same process. Instead of hooking the dry oranges together to form a garland, just loop twine or a ribbon around them to hang on the tree. They make really easy DIY Christmas decorations (and beautiful homemade Christmas gifts)!
TIP: Sometimes it's difficult to cut thin slices of oranges evenly. If you have trouble slicing them by hand, try using a mandolin slicer.
OK, let's get to how to make dry fruit garland and how to dry oranges (and even other dried citrus for garland).
Yield: 6
Dried Orange Slices DIY
Drying orange slices in the oven is a great way to make DIY Christmas garland, Christmas tree decorations, a beautiful natural garland craft or even snacks! Kids will have a lot of fun learning how to dry sliced oranges!
Total Time
2 hours
10 minutes
Tools
Sharp knife
Nail or skewer (to make holes in dried oranges)
Parchment paper
Baking sheet
Instructions
Preheat oven to 200°F.
Carefully slice oranges (circle slices), about 1/4 inch thick. Pick out any seeds from the slices.

Gently blot orange slices with paper towels to remove excess juice.
Line baking sheet with parchment paper.
Arrange orange slices in single layer on parchment paper in baking sheet. Do not overlap.
Place baking sheet in oven. Bake for 40 minutes and flip the orange slices over to the other side. Bake for another 40 minutes and flip the slices over, then back for the last 40 minutes.
If needed, dry for an extra 30 minutes. When dry, the flesh will be translucent and peel dry (maybe a little dark). DO NOT DRY UNTIL CRISPY.
Allow to cool before using for crafts or garland or for eating.
Notes
One large orange will make about 6 slices. Use as many oranges/slices as you need, but be sure not to overlap them when drying.
How To Dry Oranges Slices Tip: Do not place slices directly on baking sheet, or they will probably stick! Be sure you use parchment paper.
Can you dry oranges in the microwave?
If you're wondering can you dry fruit in the microwave, the answer is yes and it's a quick way to dry orange slices! Place your orange (or fruit) slices in a single layer on a paper towel and microwave them at 50% for 5 minutes. Check the fruit slices. If they are still juicy and not dry, microwave for additional 2 minute increments (without them turning crispy!).
I hope this helped answer your questions with how do you dry orange slices!
HAVE FUN LEARNING HOW TO DRY ORANGES SLICES IN THE OVEN!
LOOKING FOR FUN COOKING PRINTABLES FOR KIDS?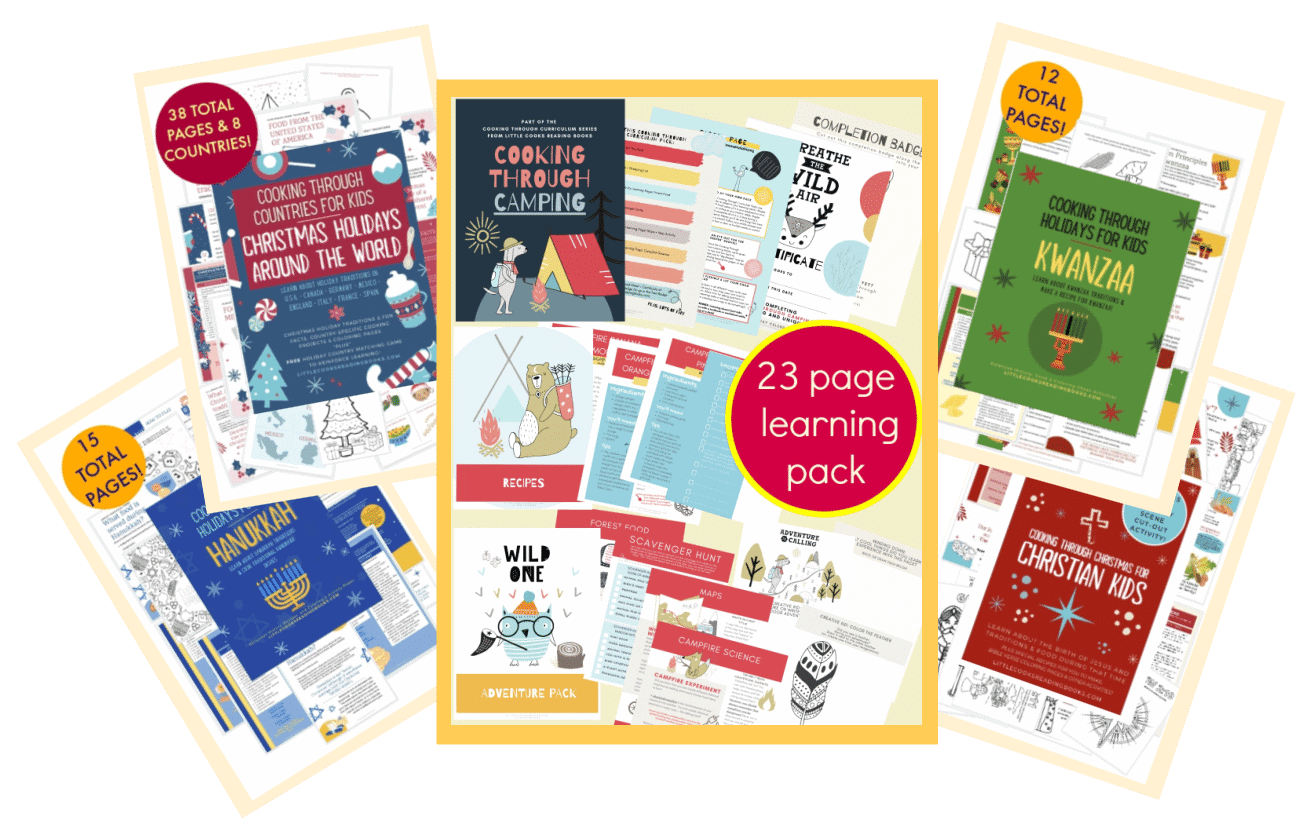 As an Amazon Associate I earn from qualifying purchases. Please refer to our
DISCLOSURE
.