Is pumpkin a fruit? Along with our free pumpkin printable, we'll also give you ideas for all about pumpkins lesson plans and recipes for kids to make! Fun pumpkin facts for preschoolers and up and printable fall activities for kids!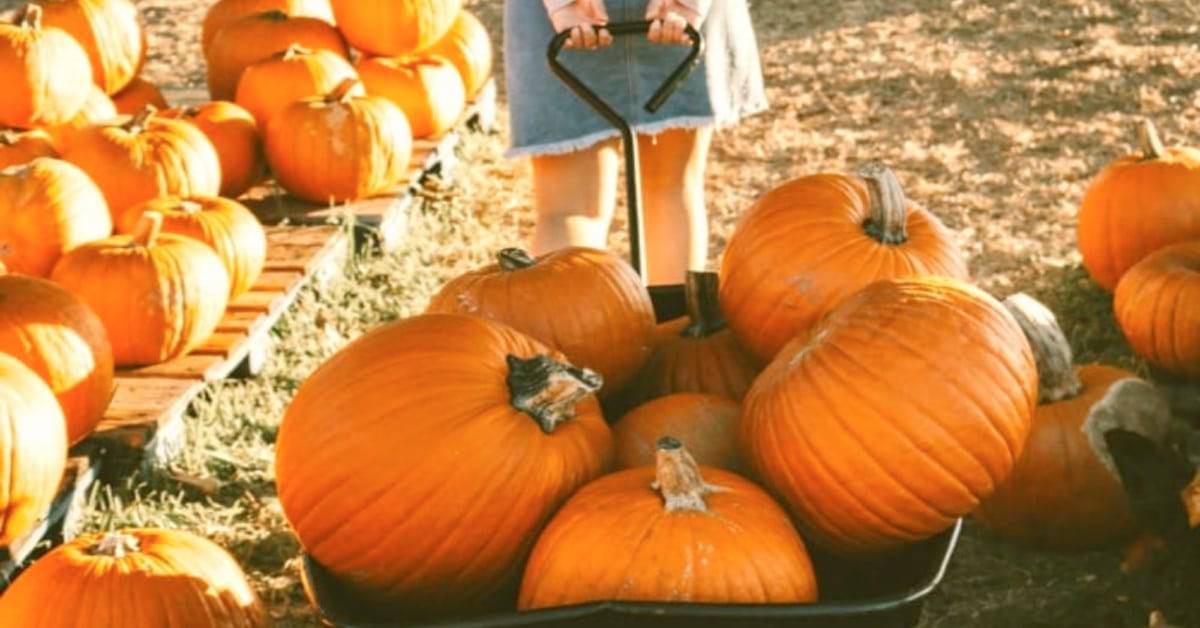 Is Pumpkin a Fruit? Learning All About Pumpkins For Kids
Is a pumpkin a fruit or a vegetable?
Pumpkins come from a "seed-bearing ovary plant" (yeah, for real). The pumpkin vines flower and produce the pumpkin, so the pumpkin comes from the seed-bearing part of the plant. So, a pumpkin is a fruit because it meets the definition of a fruit and not a vegetable.
DON'T MISS THE FREE PUMPKIN LIFECYCLE PRINTABLE LATER IN THE POST!
Affiliate links are used on this site. As an Amazon Associate I earn from qualifying purchases. Read more in our DISCLOSURE.
Not long ago my daughter asked, "Is the pumpkin a fruit or a vegetable?"
And, I have to admit, I seriously had no idea, which lead us on a journey and here are the pumpkin resources we found!
Why is pumpkin a fruit?
According to Merriam-Webster.com, a fruit is defined as "the usually edible reproductive body of a seed plant." They are members of a vine crop called cucurbits, which are part of the gourd family.
This includes:
Squash
Pumpkin
Cucumber
Gourds
Watermelon
Cantaloupe
(If you've ever decorated a jack-o-lantern or cut open a pumpkin, you've seen all those seeds that make oh-so-yummy roasted pumpkin seeds!)
There seems to be quite a debate over is pumpkin a fruit or a vegetable!
(Who knew?)
By these definitions, the answer to Is pumpkin a fruit or vegetable? is that pumpkin is a fruit and not a vegetable.
OK, now that we've covered is a pumpkin a fruit or vegetable, let's keep learning about pumpkins!
What is the scientific name for pumpkins?
The scientific name for pumpkins is Cucurbita, which includes squash, pumpkin, and gourds.
---
YOU MAY ALSO LIKE THIS FALL FRIENDLY MONSTERS ACTIVITY PACK!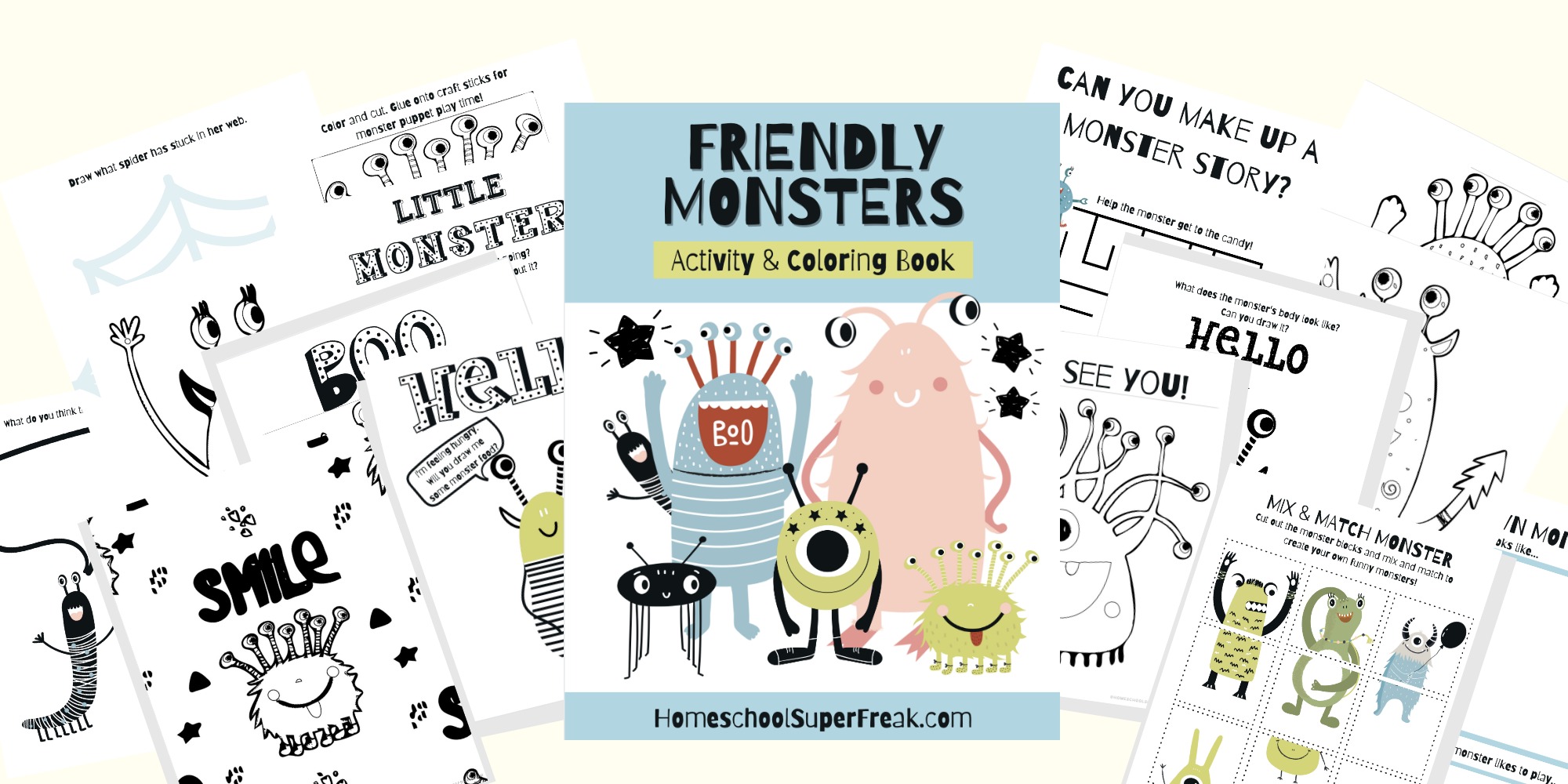 Kid Printables Coloring Pages & MORE! Fun kid activities printable!
---
Is pumpkin good for health?
What are the benefits of eating pumpkin? Pumpkin is a very healthy food to eat and there are many pumpkin benefits. The vitamins and minerals in pumpkin promotes a whole range of health benefits from good eyesight to boosting immune systems!
Pumpkin Nutrition Facts
It is full of vitamins, minerals, and even antioxidants.
That means eating pumpkin can help:
Promote healthy eyesight
Boost immune system
Protect your skin
Promote heart health
Adds fiber to your diet
Can you eat pumpkin everyday?
Pumpkin is healthy and can be added to your daily diet as a good source of fiber and a way to boost your immune system.
10 Fun Pumpkin Facts
You'll love sharing these pumpkin fun facts with the kids!
The name pumpkin comes from the Greek word for "large melon" which is "pepon."
Natives called pumpkins "isqoutm squash."
The Colonists did not have pumpkin pie at the first Thanksgiving. Instead, they cut the top from the pumpkin, scooped out the inside, poured milk, honey, and spices in it and baked it in the fire.
Original jack-o-lanterns weren't made from pumpkins! They were carved from potatoes, beets, or turnips!
Creating jack-o-lanterns is thought to have originated with an Irish myth about a man nicknamed "Stingy Jack" and "Jack's lanterns." [

READ MORE ABOUT THE LEGEND AND HISTORY OF JACK-O-LANTERNS ON HISTORY.COM

]
The biggest pumpkin pie ever made was over 350 pounds!
The largest pumpkin ever recorded was over 1,100 pounds!
Pumpkins are made up of 90% water.
The states that produce the most pumpkins are: Illinois, Ohio, Pennsylvania, and California, with up to 95% of United States pumpkins being grown in Illinois!
You can eat the flowers of the pumpkin vines.
Pumpkin Recipes
Don't miss our favorite pumpkin recipes and pumpkin desserts:
Pumpkin Books for Kids
Try these pumpkin books for learning about pumpkins preschool, kindergarten and up! (Many are great toddler books about pumpkins / picture books about pumpkins, too!)
1.
How Big Could Your Pumpkin Grow?
How Big Could Your Pumpkin Grow? is a fun book about big—we mean really big—pumpkins!
From the book:
Every year, giant pumpkin contests take place at fairs across the country—the 2012 record-holder weighed over a ton!

The latest craze is to carve the most enormous pumpkins into racing boats.

But what's next?

Why not think really big?

Award-winning artist Wendell Minor does just that as he imagines larger-than-life pumpkins decorating some of America's favorite places—as immense as the Capitol dome, Mount Rushmore, the Brooklyn Bridge, even the Grand Canyon!

This celebration of famous landmarks and landscapes plays with concepts of size and scale and is full of fun facts.
2.
Seed, Sprout, Pumpkin, Pie (Picture the Seasons)
Seed, Sprout, Pumpkin, Pie is a Picture the Seasons book.
It's an educational book that will help your little ones understand the process of how growing something turns into food.
The beautiful photographs start with the pumpkin seed, show you how the pumpkin grows, and all the way through the process until the pumpkin turns into a pie!
3.
From Seed to Pumpkin (Let's-Read-and-Find-Out Science 1)
From Seed to Pumpkin is part of the Let's-Read-and-Find-Out Science series.
It's another great book to study the process of growth and will encourage young readers to think about how a pumpkin gets to the grocery store.
The illustrations are fantastic watercolors that help kids understand the complete process from seed all the way to the pumpkins they see at the markets!
4.
Pumpkin Circle: The Story of a Garden
Pumpkin Circle: The Story of a Garden takes a child through how a pumpkin becomes a pumpkin—from a seed back to a seed again!
From the book:
We can be sure of this: It's a circle without end. It's pumpkin seeds to pumpkins to pumpkin seeds again!

This treat of a picture book comes cloaked in the colors of fall.

Bouncy verse and glowing photographs show a backyard pumpkin patch move through its natural cycle—a bug's eye and a bird's high view of seeds sprouting, flowers blooming, bees buzzing, pumpkins growing . . .and then going back to earth.
The author even covers how to grow your own pumpkin!
5.
The Best Sukkot Pumpkin Ever
From The Best Sukkot Pumpkin Ever:
It's almost Sukkot, and Micah and his family are heading to Farmer Jared's pumpkin patch.

Micah wants to find the very best pumpkin to decorate his family's sukkah, but Farmer Jared says his pumpkins can also go to a soup kitchen, to feed people who need a good meal.

What will Micah decide to do with the best Sukkot pumpkin ever?
6. T
he Very Best Pumpkin
The Very Best Pumpkin is a sweet story about raising a pumpkin.
When Peter finds a lone pumpkin in the patch, he decides he will care for it.
The pumpkin grows to become the best pumpkin, but will Peter keep it for himself or decide to give it up to another kid who comes to the pumpkin patch looking for a prize pumpkin?
The book covers the growing process, all about pumpkins and fall, and friendship.
7.
The Trip to the Pumpkin Farm: A Branches Book (Owl Diaries #11)
The Trip to the Pumpkin Farm is part of the Owl Diaries series.
It is an early reader chapter book if you're looking for something a little above a picture book.
From the book:
Eva's class cannot wait for their field trip to the pumpkin farm!

On the farm, they pick apples, milk cows, and even make new friends.

But then an award-winning pumpkin goes missing!

Eva and her friends will have to solve the mystery. Will they find the pumpkin in time for the holiday party… and also help a friend in need?

In this sweet fall story, Eva discovers that everyone has something to be thankful for!
Let us know your favorite books about pumpkins read aloud!
ALSO CHECK OUT: 19 Pumpkin Lesson Plans Ideas
Kids Pumpkin Activities: FREE Pumpkin Life Cycle Worksheet
Grab the free lifecycle of a pumpkin printable pack from our sister site, complete with pumpkin life cycle pictures and free pumpkin coloring page!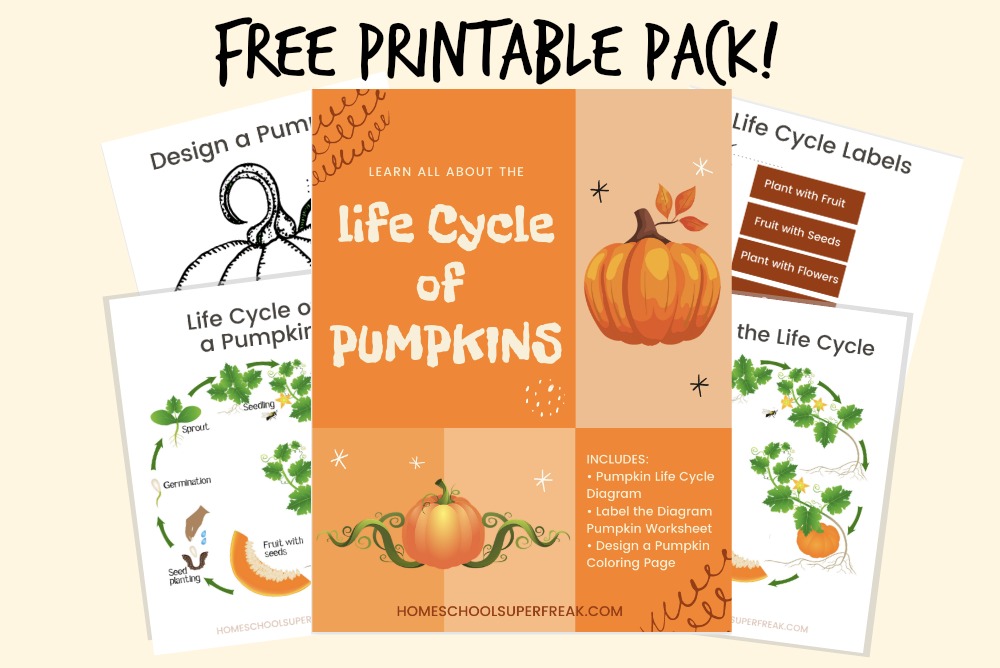 CLICK HERE To Get Your Free Pumpkin Life Cycle Printable!
References: University of Illinois, History.com, Iowa State University
We hope you had fun learning is pumpkin a fruit or a veggie!
LOOKING FOR FUN COOKING PRINTABLES FOR KIDS?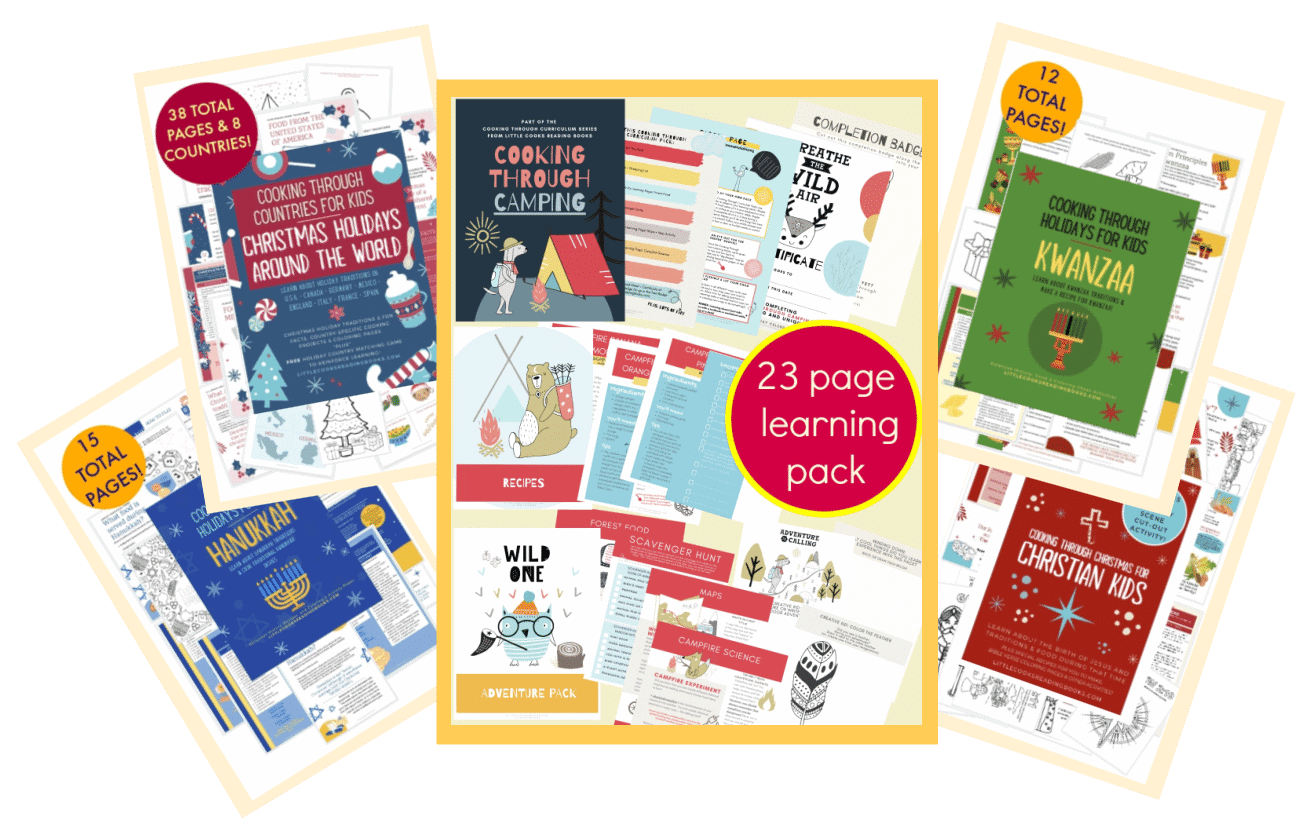 As an Amazon Associate I earn from qualifying purchases. Please refer to our
DISCLOSURE
.