Wondering what to do with leftover candy canes? How about baking with candy canes or cookies with candy canes, recipes with crushed peppermint candy, holiday crafts or Christmas candy recipes, fruity candy cane ideas, things to make with candy and more!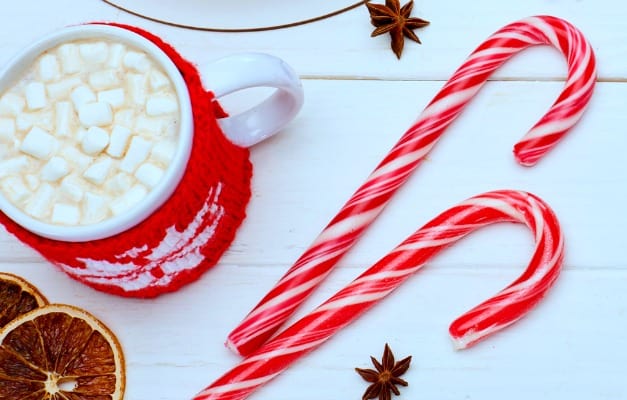 Uses for Leftover Candy Canes
The holidays are over and your house is a wreck. You're in the midst of taking down the tree and other holiday decorations and every year you have the same question:
What to do with leftover candy canes?
Sure, they looked pretty on the Christmas tree, hooked onto the stockings or sitting in a jar on your counter, but let's face it; those pretty peppermint sticks are not the kids' choice of Christmas candy any longer.
So, what to do with leftover candy canes after Christmas?
Affiliate links are used on this site. As an Amazon Associate I earn from qualifying purchases. Read more in our DISCLOSURE.
Throwing away all that candy just seems … wrong.
What if we told you that there are so many leftover candy cane uses after Christmas?
BUT…
Before we get to ideas for leftover candy canes and what to do with these hard candies, let's answer some common candy cane questions including, Do candy canes go bad?
How To Store Leftover Candy Canes
How To Preserve Candy Canes
How long will candy canes last?
How long do candy canes last? Candy canes have a surprisingly long shelf life. You can keep them in a cool, dry place for up to a year and probably beyond (some lists wrapped candy canes can be stored for 2-3 years). After 12 months, candy canes may start to lose some of their flavor. Just be sure they aren't sticky when you unwrap them.
How do you store leftover candy canes?
You can store candy canes in thick, sealable storage bag with the air removed. Be sure to place them in a cool, dry place for storage. They will last this way for up to a year (or more) before they start to lose flavor or change in consistency.
Do candy canes expire after a year?
Yes, candy canes expire. Candy canes, properly stored, are good for up to a year (and beyond sometimes). After one year, the candy canes are still safe to eat, but depending on how they are stored, they may start to get sticky, get soft, or even start to taste stale. It's best to eat or use them within the year.
Can you freeze candy canes?
Yes, you can freeze candy canes! Place the candy canes in thick freezer storage bags, remove as much air as you can from the bag, and then freeze them for up to a year or more.
Can I melt candy canes?
Melting candy canes may seem like a weird concept, but you can actually melt candy canes to use in recipes or for crafts or other projects.
To melt candy canes:
Remove them from their wrappers and place them on a parchment lined baking sheet.
Bake for 5 minutes or until candy canes have completely melted.
They will burn, so keep an eye on them!
Can you melt candy canes in microwave?
It's difficult to melt candy canes in the microwave. It's better to use another method, like in the oven or on a double boiler to melt your candy.
Things to Make with Leftover Candy Canes
Here are things to do with candy canes, peppermint and fruit flavored (and other candy cane flavoring)  — and, you may be surprised, but it's more than just recipes with candy canes!.
What can I do with leftover peppermint candy canes?
Here's what to make with leftover candy canes and fun candy cane recipe ideas:
Use them for a hot cocoa bar, coffee, or tea.
Crush them and sprinkle them on homemade whipped cream.
Make peppermint simple syrup.
Bake peppermint iced brownies (or other baking with leftover candy canes recipes).
Use for ice cream toppings.
Create candy cane desserts for Christmas parties.
Make a candy cane Christmas tree for a holiday table centerpiece.
Dip your leftover sugar cookies in chocolate and then top with crushed peppermint candy canes or even mini cherry candy canes!
Make candy cane recipes leftover peppermint milkshakes.
Use them for a leftover candy cane cookie recipe.
Make white chocolate peppermint fudge or peppermint bark.
Use them in art and craft projects.
Dip them in chocolate and make chocolate candy canes (and then eat them)! (Yes, chocolate with candy cane is good!)
Crush and coat chocolate covered strawberries or marshmallows with them.
Crush them and make a peppermint sugar scrub.
Make peppermint white chocolate popcorn.
Find other recipes with leftover candy canes
Donate them!
Don't miss our full suggestions for peppermint candy canes below!
What to do with leftover fruity candy canes?
Use them for fruity milkshakes.
Melt them for stained glass cookies.
Crush them and dip chocolate covered strawberries into them.
Use them on whipped cream or ice cream.
Crush them and roll a chocolate-dipped ice cream cone in them.
Use them in crafts.
Crush them and add them to rice krispie treats!
Freeze them!
Don't miss our full suggestions for fruit candy canes below.
Now, let's get to ideas on using up leftover candy canes!
Here are 10 creative ways when you're wondering, "What can I make with leftover candy canes?"
What To Do With Leftover Candy Canes
10 Creative Ways To Get Rid of Christmas Candy Canes
#1: Freeze Candy Canes for Later Use
Did you know that you can freeze hard candy?
(I didn't until a friend of mine let me in on this secret a few years ago.)
And, there are so many recipes for leftover candy canes and things you can do with them throughout the year.
Leave the candy canes wrapped in their individual plastic and place them inside an airtight freezer bag.
Freeze the candy canes for up to a year.
#2: Crush Candy Canes for Topping
Place a few candy canes at a time into your blender or food processor and crush them into very small pieces or a fine dust.
You can then use candy cane toppings for so many different treats!
What to make with crushed candy canes:
Drinks
Ice cream
Desserts
Whipped cream
Cookies
Cakes
Cupcakes
Chocolate covered fruit topping
& MORE!
If you don't use all the pieces for recipes with candy cane, place them in freezer bags (don't forget to label them!) and freeze until you need a topping for your desserts, drinks, and more!
---
ALSO CHECK OUT: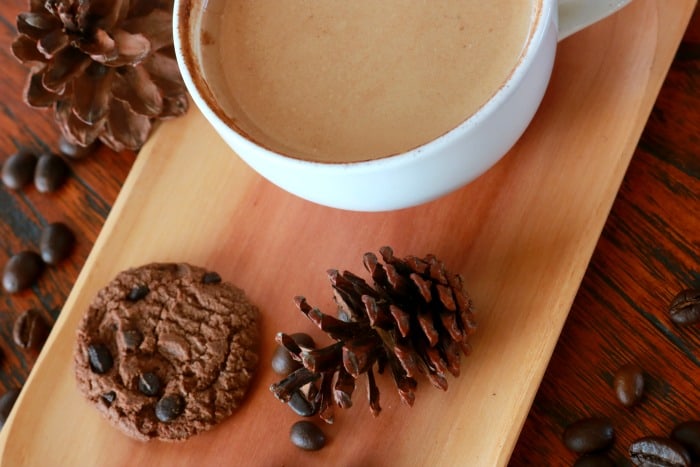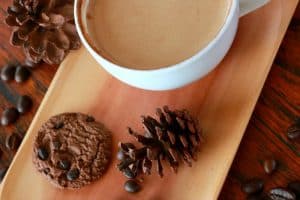 ---
#3: Repurpose Candy Canes for Valentine's Day (For real!)
(You read that right.)
You can actually make Valentine's Heart candy with your leftover candy canes.
This is good for peppermint or fruity candy canes.
How to Make Candy Cane Hearts:
Place metal heart cookie cutters on parchment paper on a baking sheet.
Break apart candy canes and place pieces inside the cookie cutters in a single layer.
Bake for 5 minutes, or until completely melted. (Keep a close eye on them! Candy canes will burn!)
Remove from oven and, using a knife, immediately trim any excess (if needed).
Allow to cool and harden.
Wrap them in individual bags with a pink or red ribbon and you have sweet treats for your kid's class, homeschool co-op, or friends and family!
What a fun family craft or homeschooling craft!
You can also roll chocolate dipped Valentine hearts in the crushed candy canes.
#4: Use Candy Canes In Baking
Candy canes are great for baking!
Anytime a recipe calls for peppermint or even candy of some kind, you can substitute candy canes.
There are candy cane recipes for:
Cookies
Cakes
Cupcakes
Snacks
And so much more!
Search online for cake, cookie or dessert recipes using leftover candy canes.
#5: Medicate Yourself Using Candy Canes.
Peppermint candy can act as a throat lozenge, especially for those dry, hacking coughs.
Break the candy canes up into bigger pieces and wrap in cling wrap or put in a plastic baggie.
Keep them in your purse, pocket or car for easy use.
Also, don't forget to add them into a soothing tea!
#6: Make Drinks With Candy Canes
Candy canes are fun to add to drinks because, not only do they taste good, they also look pretty!
Milk (Including warmed milk and chocolate milk)
Candy cane milkshake recipe
Hot chocolate
Coffee or a candy cane coffee creamer
Tea
Mocktails
Don't use them just to mix into the drink, but crush them up and dip the rim of your glass in crushed candy canes, too!
#7: Play A Game With Candy Canes
Don't give up your candy canes just yet because you can play a game with candy canes (or two or five)!
Check out this link for a ton of great candy cane game ideas!
#8: Use Candy Canes in Crafts
There are so many great crafts to use with candy canes—candy cane wreaths, candy cane hearts for Valentine's Day, and more.
One of our favorite is this Not a Creature Was Stirring craft that can also be used for name tags for your gifts.
It's a great way to get rid of your candy canes even before the holidays are over.
#9: Make Peppermint Scrubs with Candy Canes
You probably didn't even think of this, but you can make an awesome scrub with your peppermint candy canes!
Use:
Sugar
Finely crushed peppermint candy canes
Olive oil
Mix together and use as a facial or body scrub!
#10: Donate Candy Canes
If all else fails and you're just ready to get rid of them, donate them!
Check out local shelters, nursing homes, and even organizations that help military families where you can ship treats to those serving overseas!
We hope this helped with what to do with leftover candy canes!
LOOKING FOR FUN COOKING PRINTABLES FOR KIDS?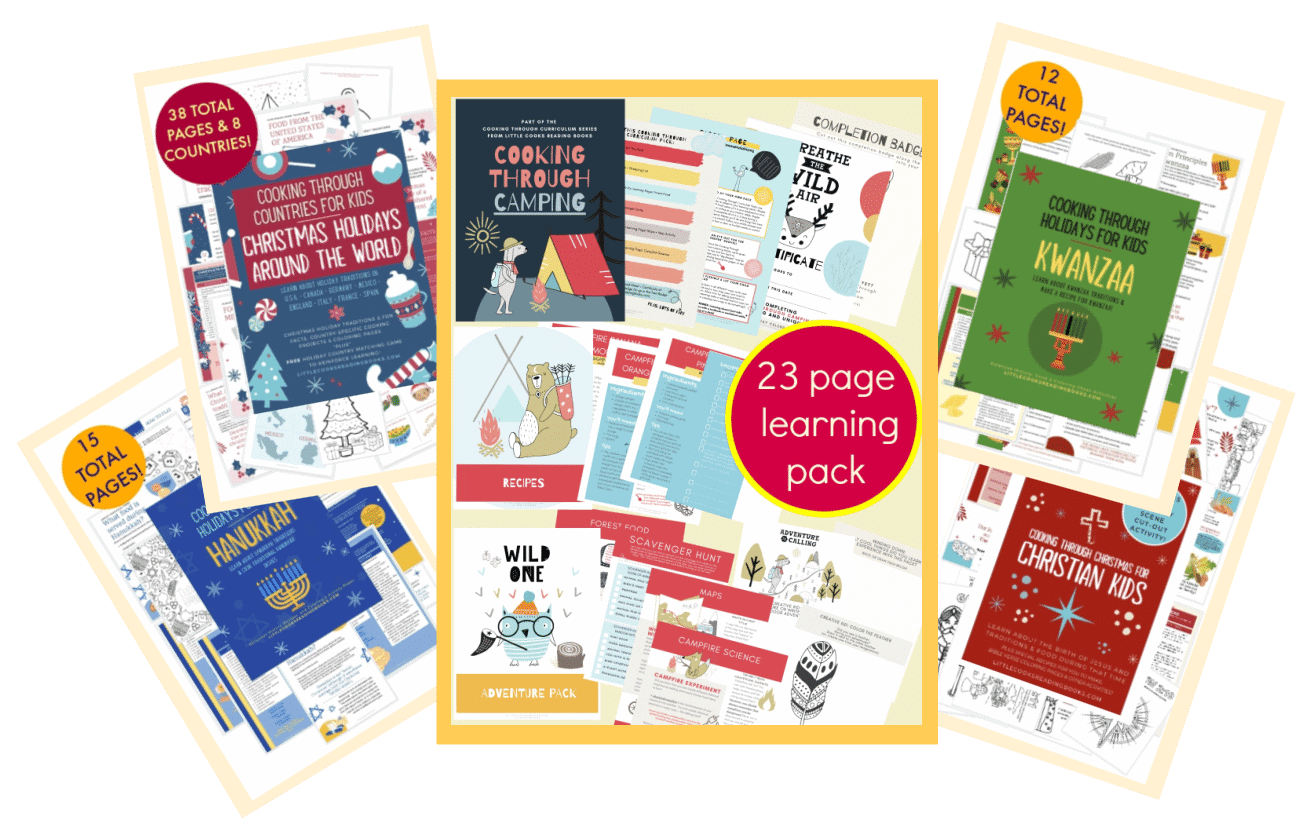 As an Amazon Associate I earn from qualifying purchases. Please refer to our
DISCLOSURE
.