This wheat berry bowl has become the go-to easy recipe in my house and it's a healthy bowl for kids that my daughter loves! It makes a simple lunch, quick side dish for dinner, and is even a fun recipe kids can make on their own. If you're looking for alternatives to rice, wheat berries are a great alternative, too!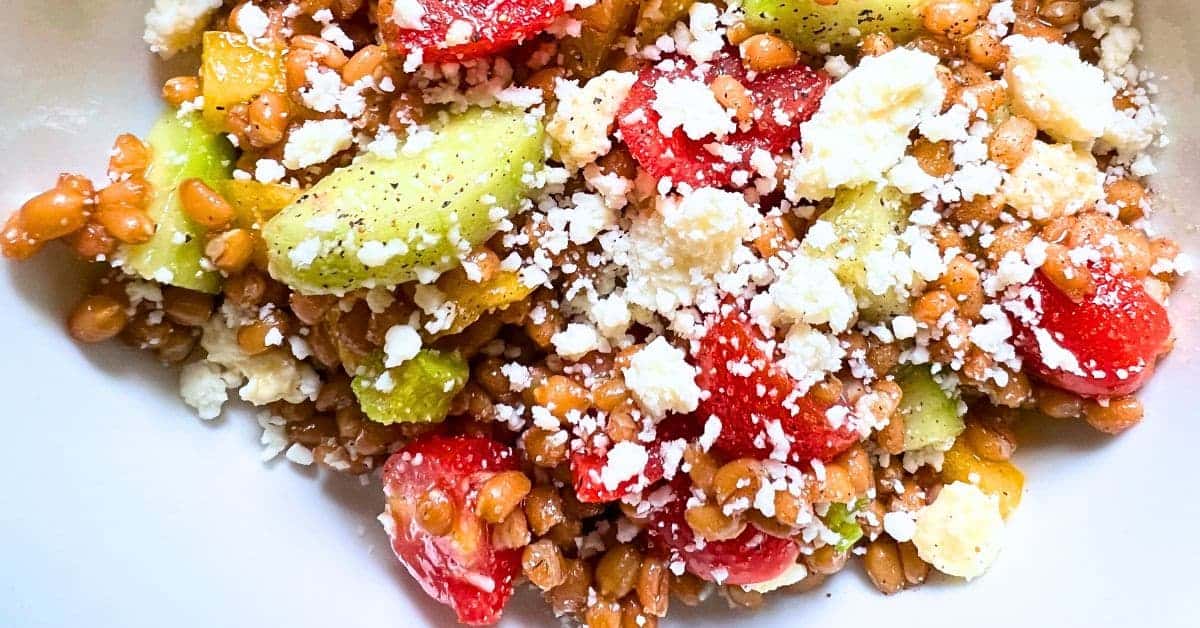 Best Wheat Berry Bowl Recipe For Kids and Adults!
Some people eat wheat berries for breakfast (or even a wheat berry porridge), but our favorite ways to eat wheatberries including making a wheat berry salad or a wheat berry bowl with easy ingredients we have at home. These are easy make ahead bowl recipes and a vegetarian recipe everyone loves!
Wheat Berry Grain Bowl Recipe
To Make A Wheat Berries Bowl With Feta, You'll Need:
Cooked wheat berries
Onion
Cucumber
Tomatoes
Bell peppers
Balsamic vinaigrette
Feta
Salt
Pepper
KEEP SCROLLING for the full printable recipe card for wheat berry bowls below!
Affiliate links are used on this site. As an Amazon Associate I earn from qualifying purchases. Read more in our DISCLOSURE.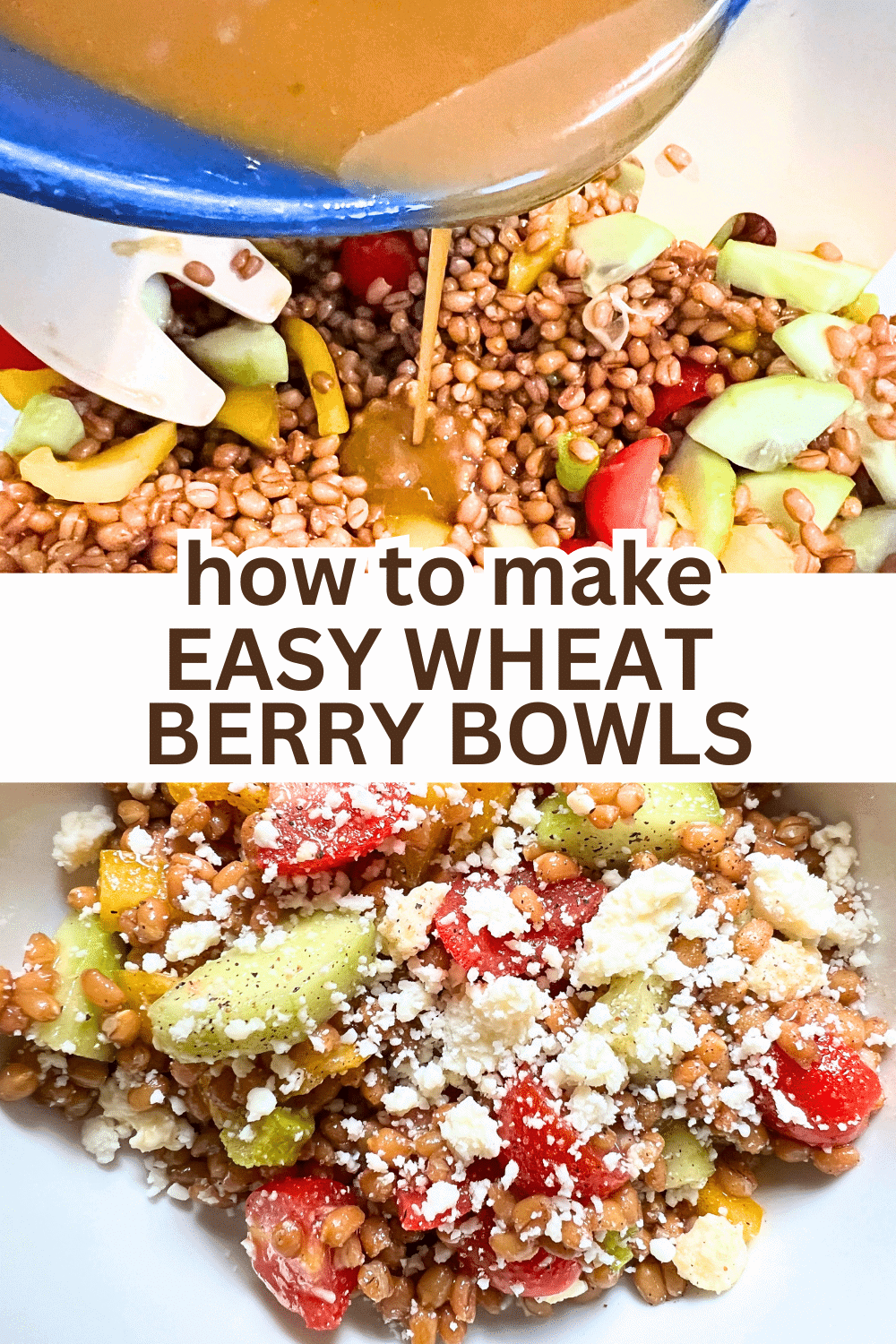 Cooking And Eating Wheat Berries
How do you cook wheat berries?
Wheat berries are simple to cook! The best way to cook wheat berries is to boil them for 45 minutes to 1 hour. They will still retain a firm, but chewy, texture. (Wheat berries don't get soft like rice.) You can then serve them warm or cold, depending on your recipe!
GET THE COOKED WHEAT BERRIES RECIPE HERE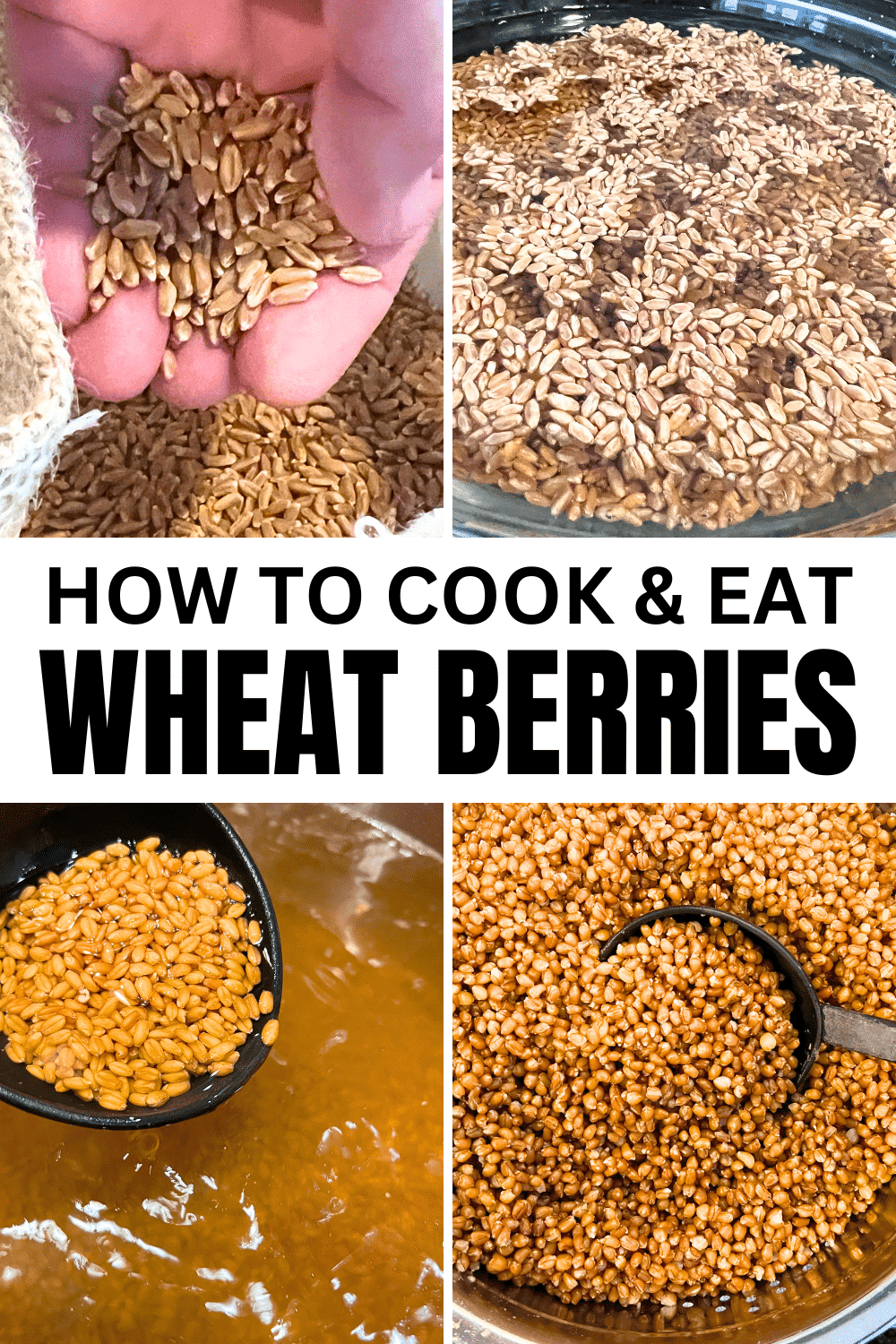 Should wheat berries be soaked before cooking?
We soak wheatberries before cooking, but it's not necessary that you soak them. Soaking wheat berries makes them cook faster and also helps remove some of the things that make wheat hard to digest for some people.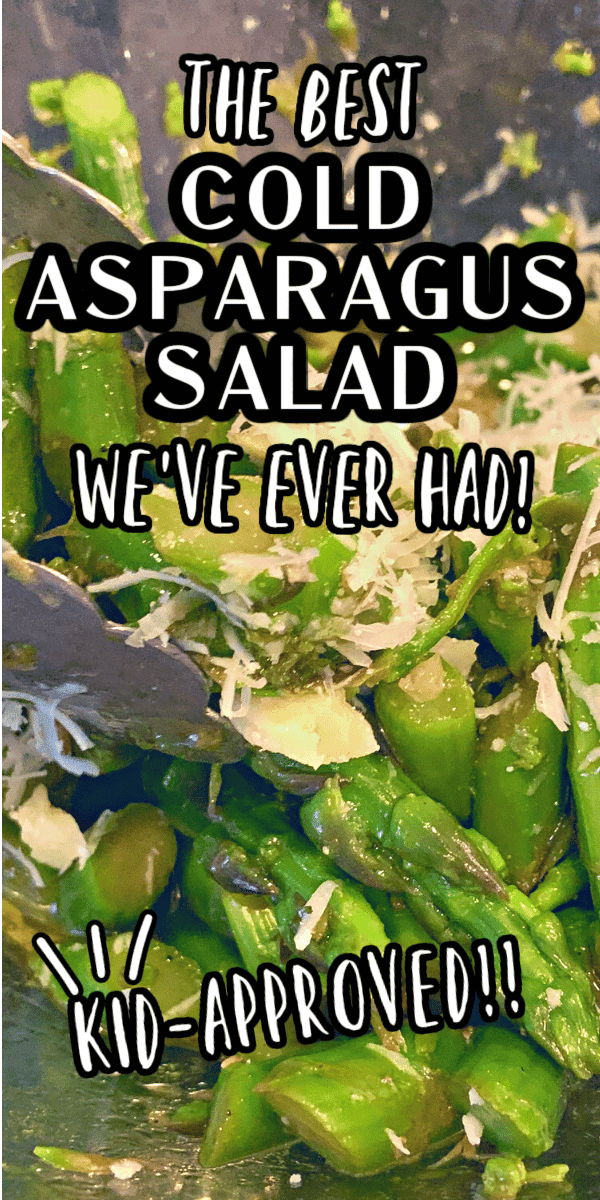 MORE SALAD RECIPES TO TRY:
Easy Asparagus Vegetable Salad with Balsamic Dressing
Simple Pasta Salad With Pepperoni
Is wheat berry good for you?
Wheat berries are a great source of fiber, vitamins, and minerals. They are good additions to breakfast bowls, soups, salads, or healthy bowls. Wheat berries are also a great alternative to rice! Unlike rice, wheat berries don't cause blood sugar levels to increase as much. For that reason, many use wheat berries an alternative to rice.
Also, wheat berries are filling, which means you'll feel fuller longer and helps to combat hunger.
Where do you buy wheat berries?
Wheat berries can be found in the grains section of some grocery stores and natural food stores. Look near the areas where they keep rice, barley, beans, etc.
To save on cost, we buy our wheat berries in bulk like this. Then, I portion out 1-2 cups dried wheatberries (uncooked) and vacuum seal them in serving packages. If you prepare wheat berries for storage like this (and store them in a cool, dry place), they will last for YEARS. (I've read that stored wheat berries last 30 years to indefinitely!)
You can also search where to buy wheat berry near me and see if any stores in your area carry bulk wheat berries.
FUN FACT FOR KIDS: Wheat berries are ground to make whole wheat flour!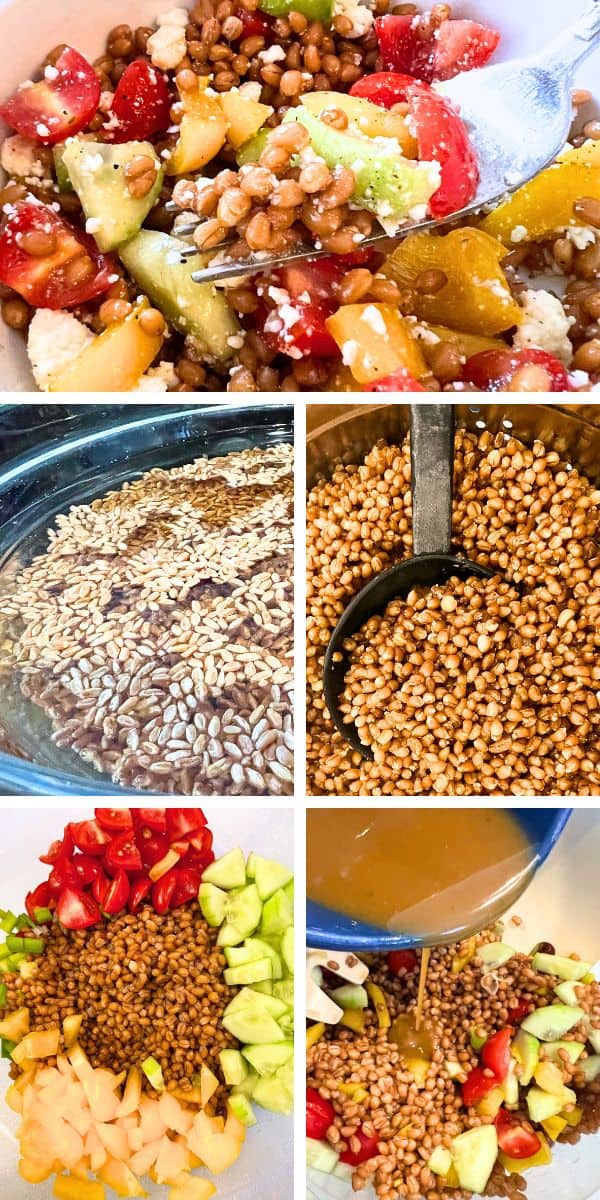 How To Make A Wheat Berry Bowl
Healthy Grain Bowl Wheat Recipe (Wheat Berry Salad Recipe)
This is how we usually make a recipe for wheat berries bowl, but you can add other vegetables or even substitute other dressings. (I think they're good with a little lemon and olive oil, too!)
It's an easy salad recipe or side dishes to play around with and add whatever you want to make it your own wheat berry bowl healthy recipe.
I like to pre-cook a big batch of wheat berries and keep them in the refrigerator for the week (or even freeze cooked wheat berries), along with a bunch of different chopped vegetables. That way it's a quick and easy lunch for anyone or a fast side dish for dinner.
If you do the prep ahead of time, it's also an easy recipe for kids to make on their own and add anything they want to their own bowl of wheat berries or grain bowl creations!
Here's how we make a wheat bowl…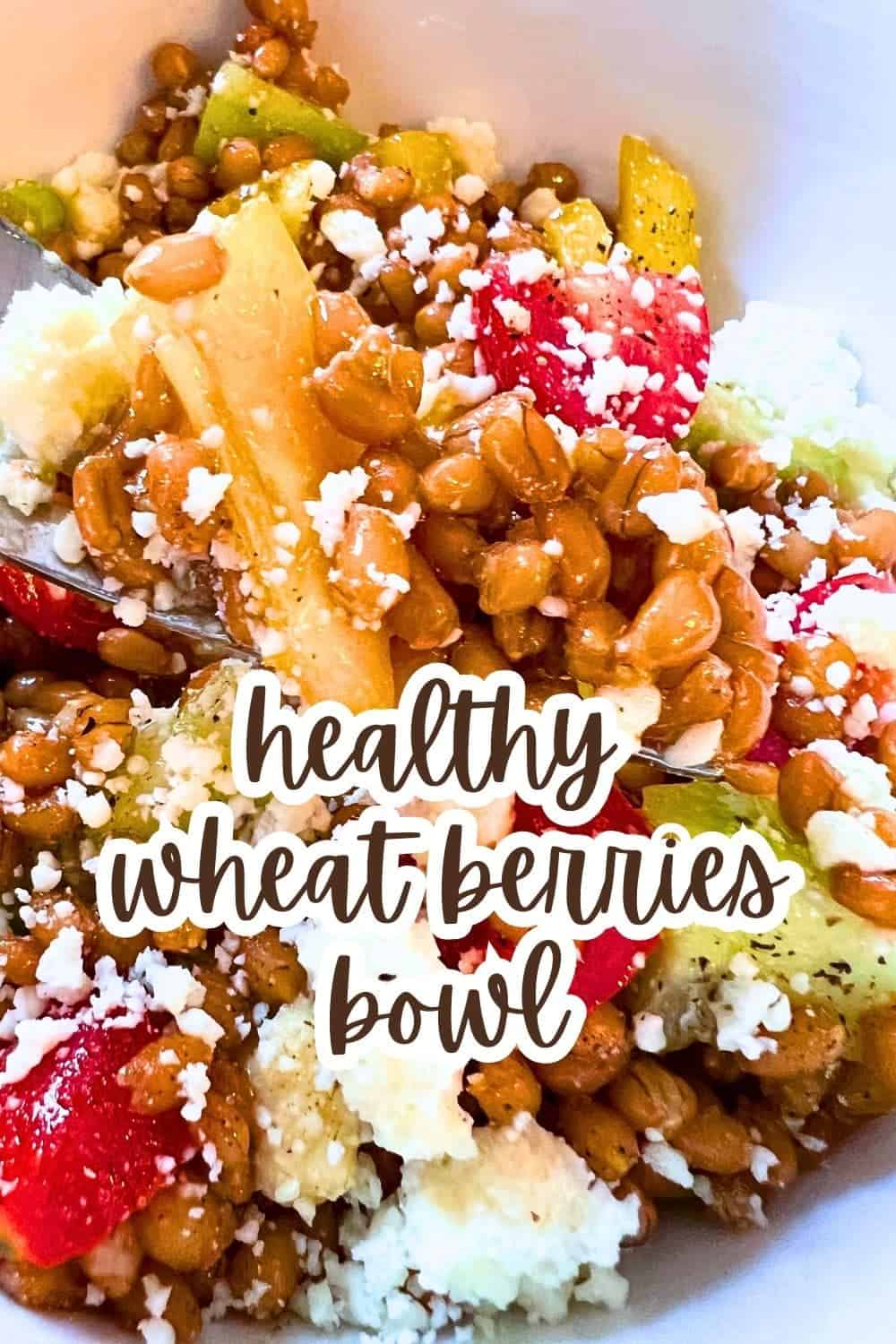 Yield: 4
Easy Wheat Berry Bowl Recipe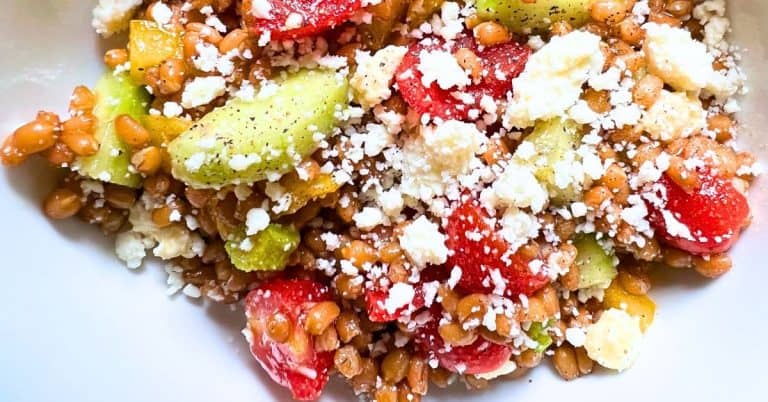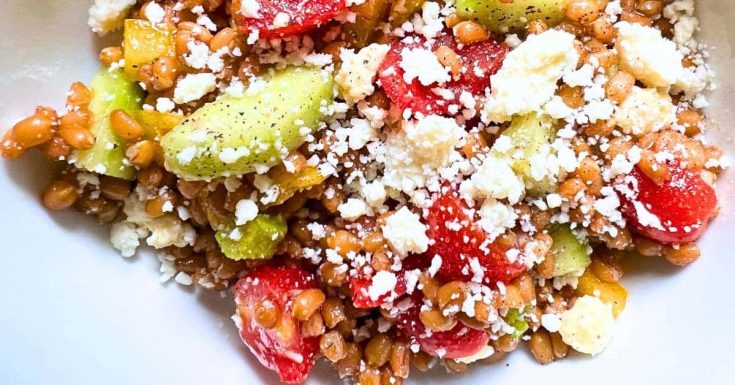 Whole wheat berry recipes are super simple and this recipe comes together in minutes — especially when you make ahead the wheat berries and freeze them or keep them in the refrigerator.
Because the wheat berries are a neutral (plain) base for a bowl or salad (like rice), they go with most everything! This is an easy recipe to play around with to add your own favorite vegetables!
This recipe can be served with warm wheat berries or chilled wheat berries.
If you've never cooked wheat berries, scroll up in the post to learn how (or check the NOTES below).
Ingredients
3 cups boiled wheat berries (cooked wheatberries)*
1/2 cup chopped red onion or green onion
1/2 cup chopped English cucumber
1 cup cherry tomatoes, halved
1/2 cup chopped bell peppers (color of choice, we used yellow)
1/2 cup your favorite balsamic vinaigrette
2-ounces crumbled Feta (about 1/2 cup)
Salt and pepper, to taste
Instructions
In a large serving bowl, add cooked and drained wheat berries and the vegetables.
Pour balsamic vinaigrette over wheat berries and vegetables. (You may find that you like more or less dressing, so adjust it to your taste.) Toss and gently stir until wheat berries and vegetables are completely coated.
Salt and pepper, to taste. (Remember, feta is salty, so you may not need as much salt as usual.)
Add crumbled feta cheese on top. Serve immediately. Store leftovers in an air-tight container in the refrigerator for up to 5 days. (The vegetables may get soggy before then, so keep an eye on them.)
Notes
*1 cup of dry wheat berries makes around 3.5 cups of cooked wheat berries. Boil dried wheat berries in salted water for 45 minutes to 1 hour, or until they are chewy. (They will not get soft like rice, but will retain a firmness. They should not be crunchy.)
LEARN HOW TO COOK WHEAT BERRIES HERE
This recipe is also great on lettuce as a wheatberry salad or wrapped in a tortilla or pita!
Nutrition Information:
Yield:
4
Serving Size:
1
Amount Per Serving:
Calories:

357
Total Fat:

11g
Saturated Fat:

3g
Trans Fat:

0g
Unsaturated Fat:

6g
Cholesterol:

13mg
Sodium:

503mg
Carbohydrates:

56g
Fiber:

9g
Sugar:

7g
Protein:

14g
Nutrition information is estimated. Changes to the recipe and use of different brands may cause changes to the nutritional information to vary slightly from the ones provided here.
ALSO TRY THIS FAMILY FAVORITE RECIPE: MEXICAN STREET CORN SALAD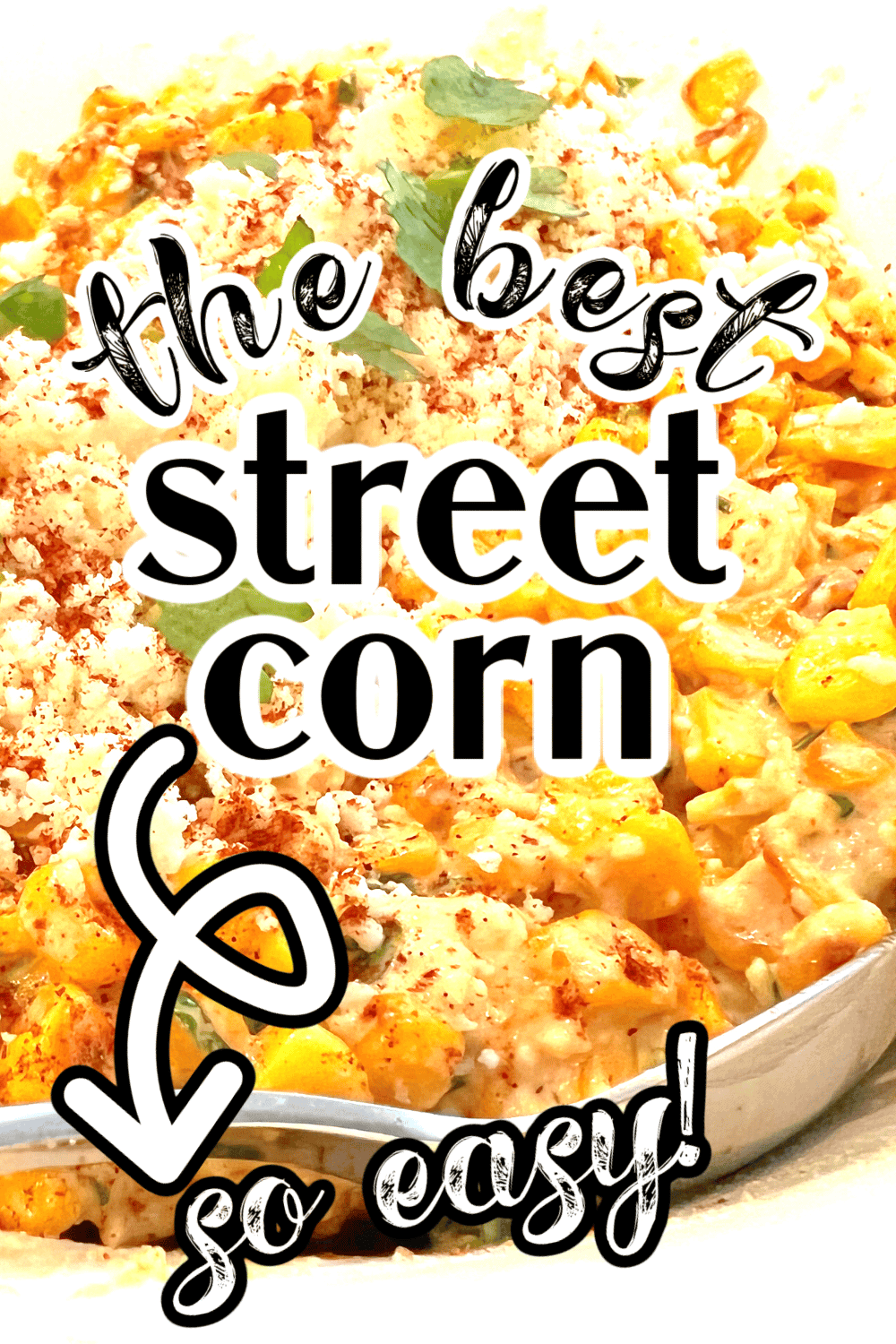 We hope you enjoy this wheat berries bowl recipe!
LOOKING FOR FUN COOKING PRINTABLES FOR KIDS?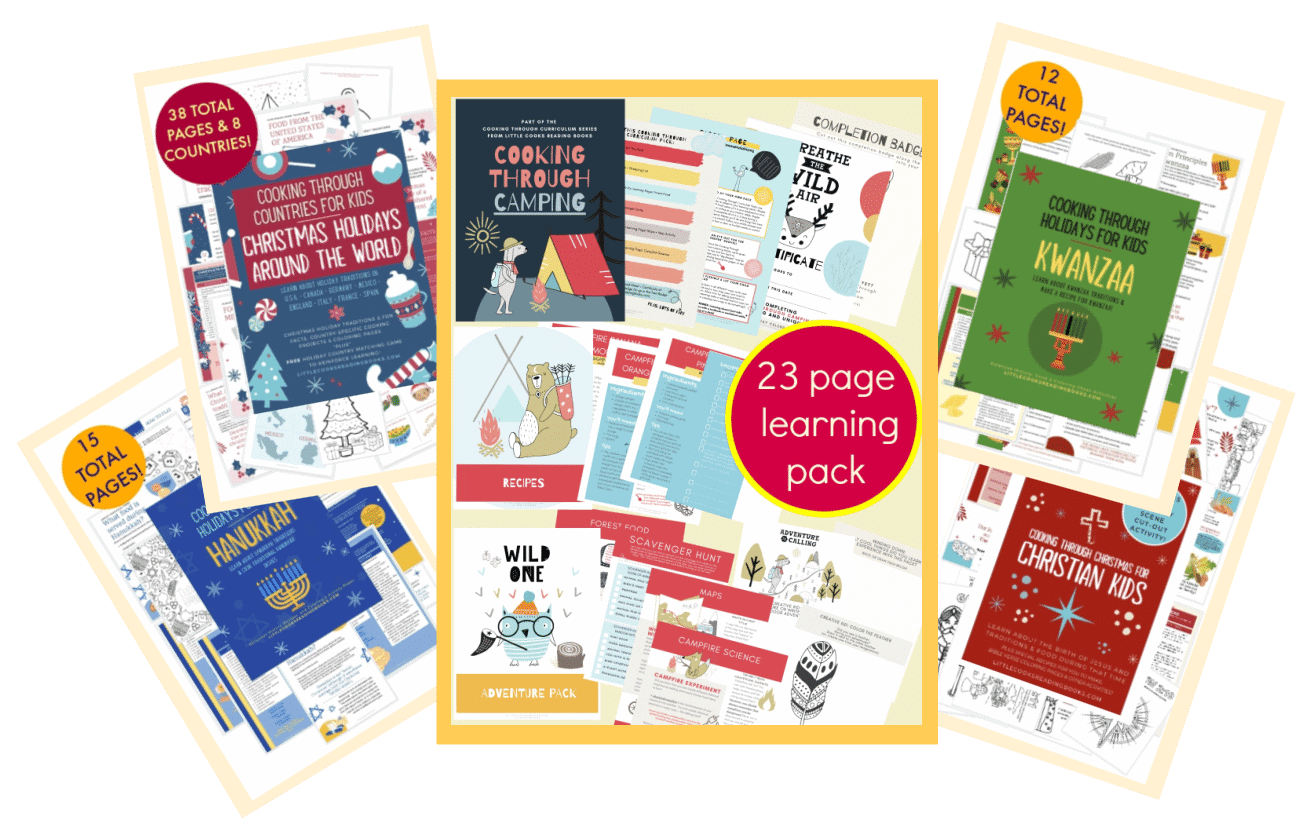 As an Amazon Associate I earn from qualifying purchases. Please refer to our
DISCLOSURE
.