Need Cinco de Mayo kid friendly recipes that go beyond just tacos recipes? Here are great holiday finger food ideas and snack ideas for May 5, easy snacks for Cinco de Mayo, or fun foods for a fiesta party! Easy recipes for kids to make with you, too!
Easy Cinco de Mayo Kid Friendly Recipes
Wondering what is the most popular food eaten on Cinco de Mayo and what do you serve at a Cinco de Mayo party or a Mexican food celebration? We've got you covered with these easy recipes for Cinco de Mayo!
Cinco de Mayo Recipe Ideas For Children
Fun ideas for a kids' Cinco de Mayo menu:
Colorful pico de gallo and chips
Green salsa (it's more fun than regular salsa!)
Homemade guacamole (great if you're looking for healthy recipes for Cinco de Mayo!)
Esquites (Mexican corn in a cup)
Cheese dip and chips
Black bean and corn salsa
Refried bean dip
Fiesta rollups (Mexican tortilla pinwheels)
Beef quesadilla / chicken quesadilla
Taquitos
Street tacos
Churros
Fried ice cream
Fried cinnamon sugar tortillas
Dessert nachos (easy Cinco de Mayo desserts)
Get the recipes for these kid-friendly Cinco de Mayo recipes below! KEEP SCROLLING for more Mexican food ideas / Mexican recipes for kids!
Affiliate links are used on this site. As an Amazon Associate I earn from qualifying purchases. Read more in our DISCLOSURE.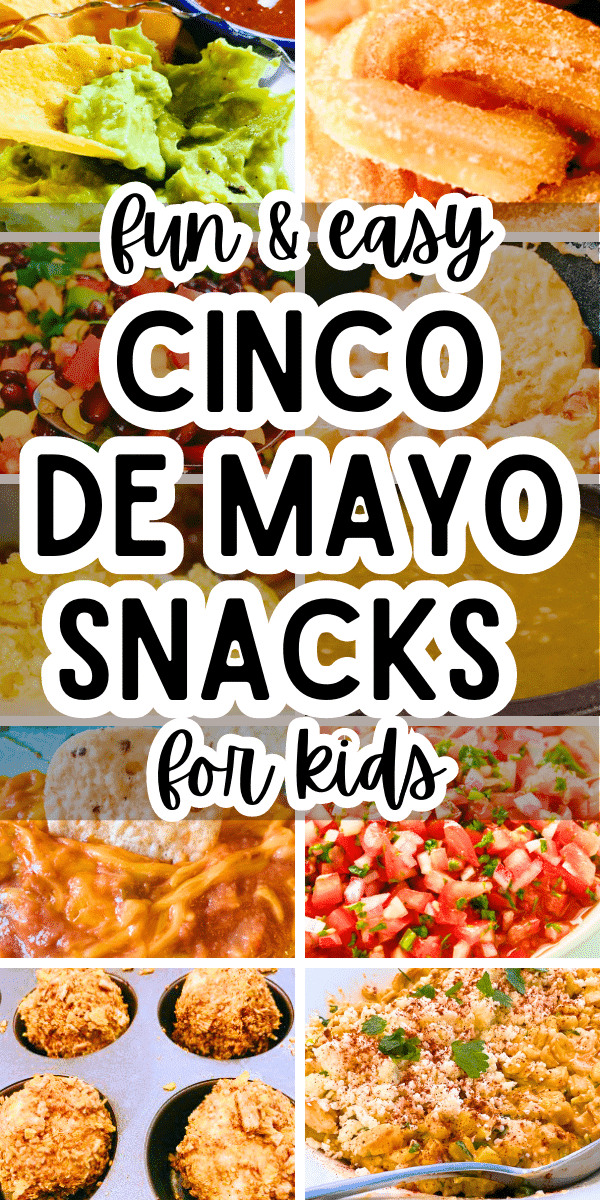 What foods are served at Cinco de Mayo?
The official dish of the holiday is mole poblano because it is a traditional dish in Puebla. Mole poblano is a spicy chicken dish with a deep, dark reddish-brown sauce called mole. The sauce contains about 20 ingredients that includes chili peppers and chocolate.
(Mole is pronounced moe-lay.)
Other traditional Cinco de Mayo food includes:
Chalupas
Pozole (traditional soup served on holidays)
Lamb barbacoa, smoked underground in banana leaves
Carnitas topped with queso fresco, pickled onions, and salsa verde in a corn tortilla
Chiles en Nogada (poblano pepper dipped in egg batter, fried, stuffed with picadillo—a meat and dried fruit hash—and topped with walnut sauce, pomegranate seeds, and parsley)
Tamale
Cinco de Mayo desserts include:
Tres Leche cake

Churros (recipe link below)
Flan
Also check out more how do you celebrate Cinco de Mayo for kids?
Can kids help prepare Cinco de Mayo foods?
Absolutely! Kids can help prepare Cinco de Mayo foods by washing and chopping vegetables, mixing ingredients for guacamole or salsa, or assembling tacos or nachos. There are many easy Cinco de Mayo snacks that kids can make!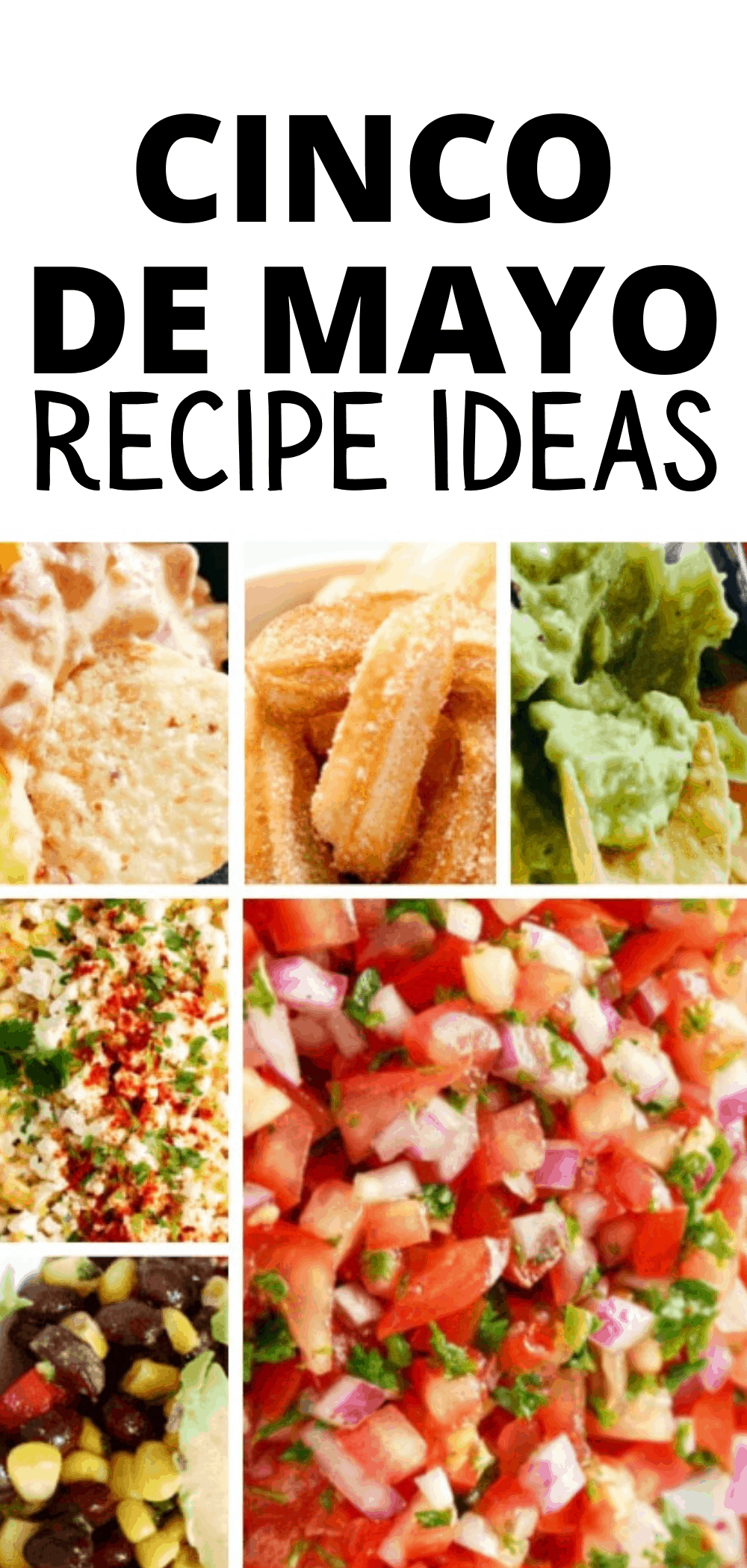 Are there any healthy Cinco de Mayo food options for kids?
Yes! You can make healthy Cinco de Mayo foods for kids by using lean meats, whole-grain tortillas, and lots of fresh vegetables. You can also serve fruit-based salsa or a fruit salad for a healthy dessert option.
Here are healthy food options for kids to eat on Cinco de Mayo:
Grilled chicken or fish tacos with whole-grain tortillas and lots of fresh veggies
Vegetarian black bean and sweet potato tacos with avocado and salsa
Fresh fruit salsa with cinnamon-sugar tortilla chips
Veggie quesadillas with whole-grain tortillas, peppers, onions, and cheese
Mexican-inspired chopped salad with romaine lettuce, black beans, corn, tomatoes, and avocado
Guacamole with veggie sticks or baked tortilla chips
Chicken fajita bowls with brown rice and grilled veggies
Roasted vegetable enchiladas with whole-grain tortillas and a side of black beans
We have healthy recipes for kids below, too!
Let's get to recipes for what to make for Cinco de Mayo. Don't discount cooking with kids as fun kids activities for Cinco de Mayo!
Cinco de Mayo Food Party Ideas For Kids And A Family-Friendly Fiesta!
If you're looking for Cinco de Mayo recipes easy to make, you can't go wrong with any these Cinco de Mayo finger foods and dishes! They're great for snacks or finger foods or even as additions to your Cinco de Mayo dinner menu (and most even work for Mexican food for picky eaters!).
And, get the kids involved in cooking! Most of these are super easy recipes and even recipes kids can make alone!
Definitely add these to your kids Cinco de Mayo recipe ideas for party or home!
These are awesome kid-friendly Cinco de Mayo recipes to cook together — even as Cinco de Mayo activities for toddlers and preschoolers! (You can easily make guacamole into a Rebus recipe / visual recipe for little kids to follow!)
Here are great kid friendly things to do for the holiday – our favorite recipe ideas for Cinco de Mayo food!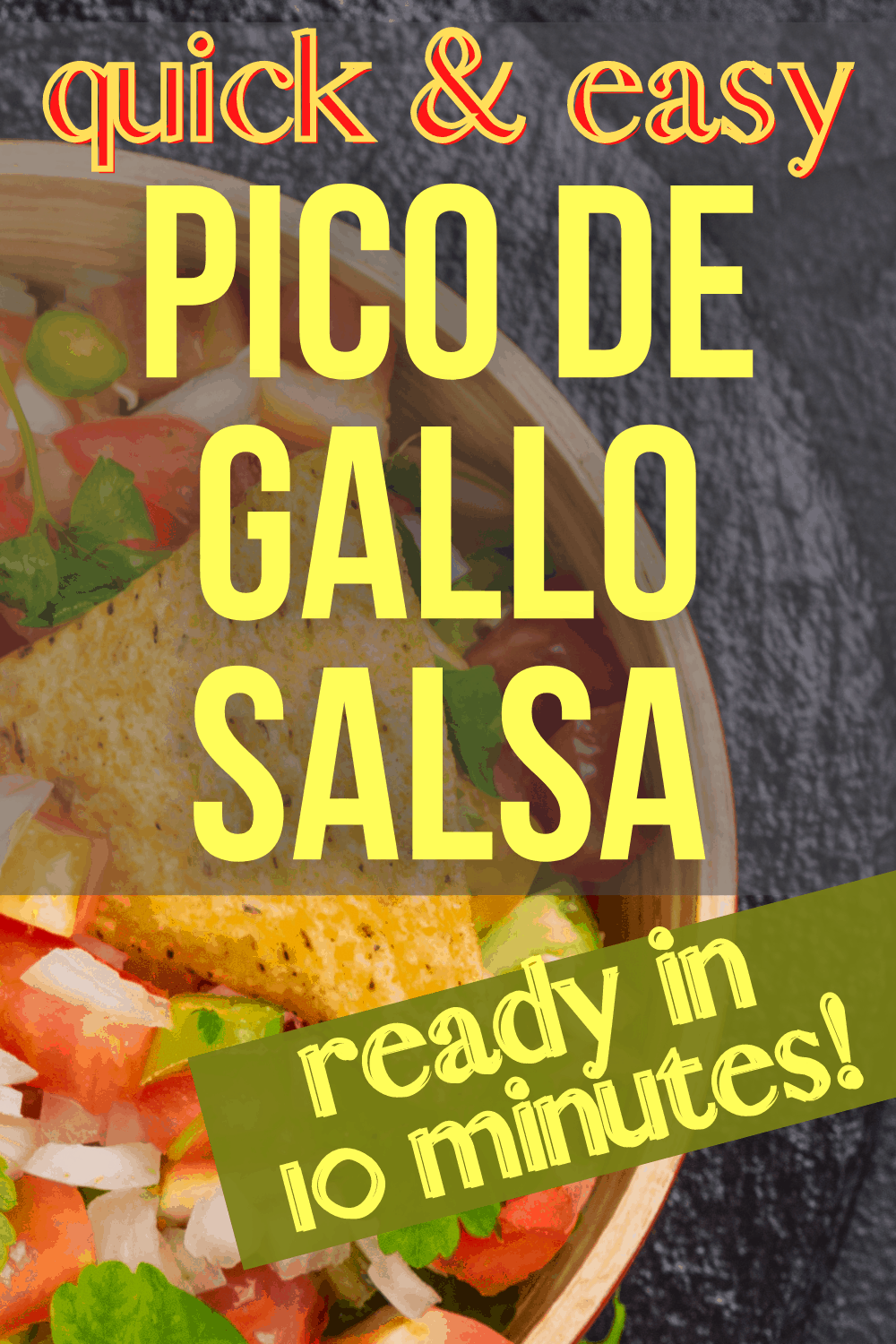 Homemade Pico de Gallo
This homemade pico de gallo recipe, or salsa fresco (and sometimes called Mexican salad or tomato and onion salsa), is a favorite easy dip for parties.
I also love this if you need healthy Cinco de Mayo snack ideas for school!
GET THE RECIPE: Easy Homemade Pico de Gallo
Green Salsa Verde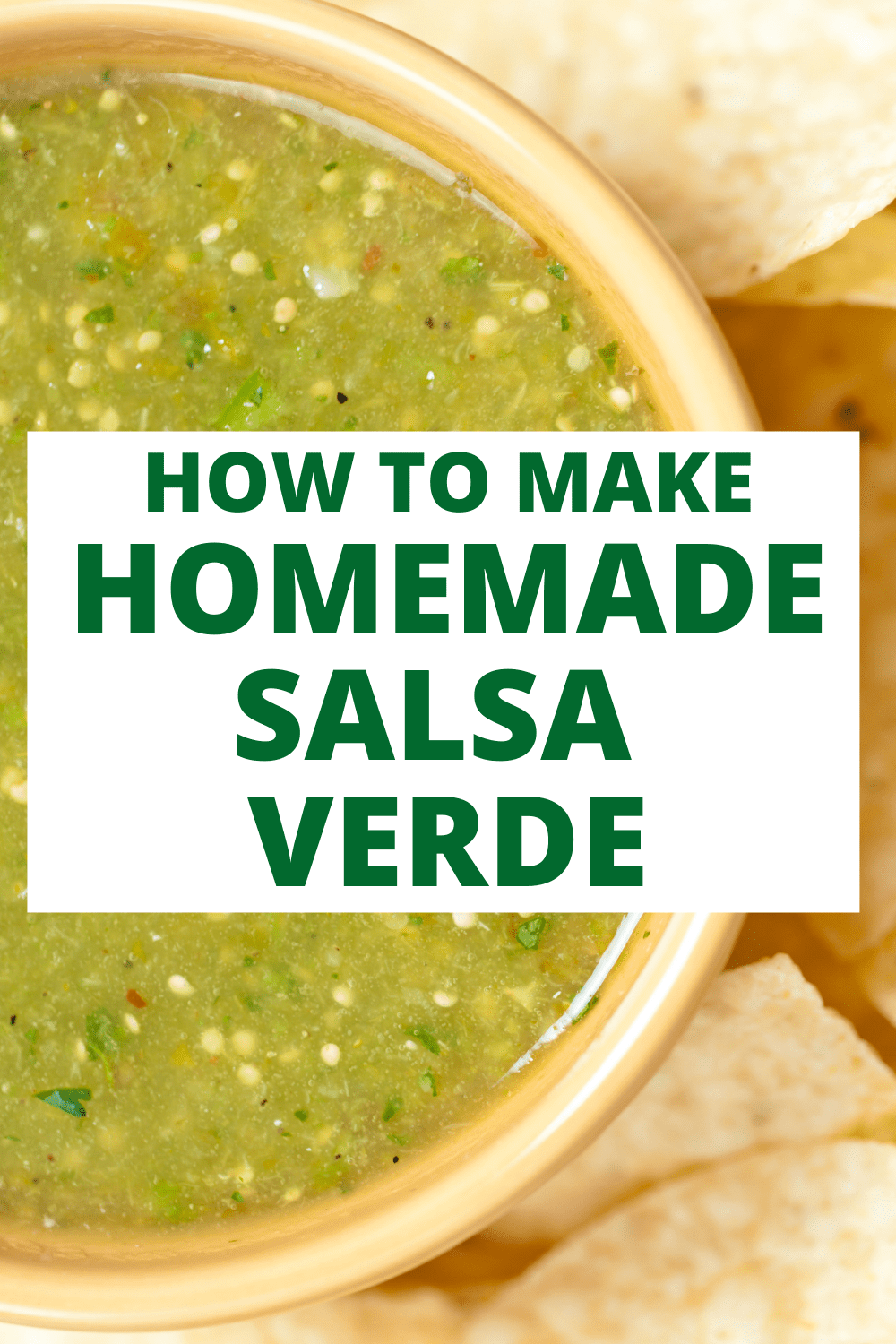 Salsa is probably the most popular Cinco de Mayo foods, but change it up a bit and make verde salsa (especially if you're looking for what to eat for Cinco de Mayo that's a little different).
I happen to love salsa verde because it's a nice change from a regular salsa recipe.
This recipe for salsa verde (aka: tomatillo salsa recipe) makes a great side dish for Cinco de Mayo or even a sauce for enchiladas or green sauce for tacos and nachos!
If you're looking for restaurant style salsa verde Mexican, this is it!
GET THE RECIPE: Salsa Verde (The Green Salsa)
Homemade Guacamole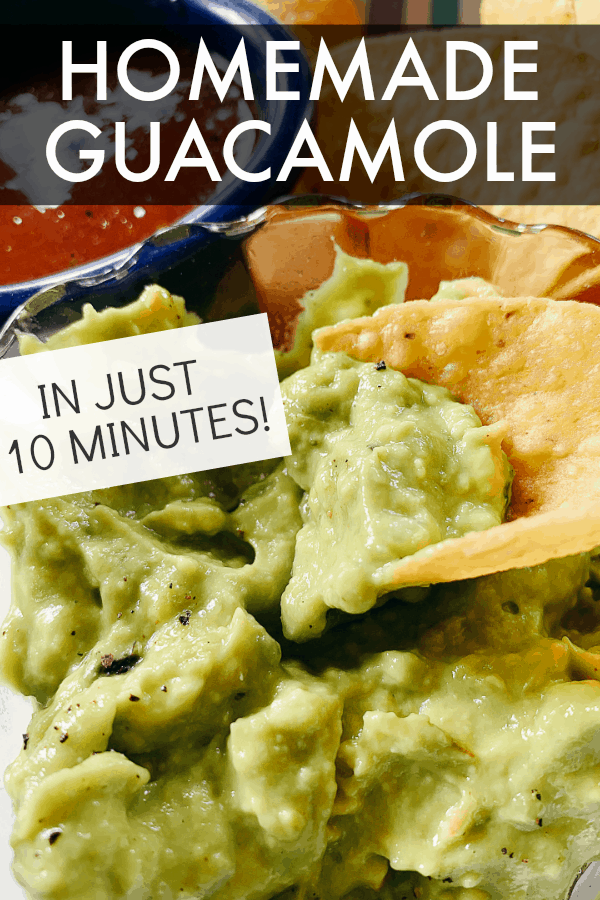 This 10 minute recipe is a super simple appetizer or dip and you'll never buy store-bought guacamole again!
It's also one of those easy kids' recipes they can make themselves, which makes it perfect for Cinco de Mayo activities for preschoolers or recipes for toddlers to make with you!
(Great for a visual recipe for easy Cinco de Mayo snacks for preschoolers to make!)
If you're looking for kid friendly recipes no cooking for Cinco de Mayo (or easy Mexican kid friendly recipes), this is perfect for that! It gets my vote for easy Cinco de Mayo projects for kids!
GET THE RECIPE: Homemade Guacamole
Mexican Street Corn In A Cup (Mexican Corn)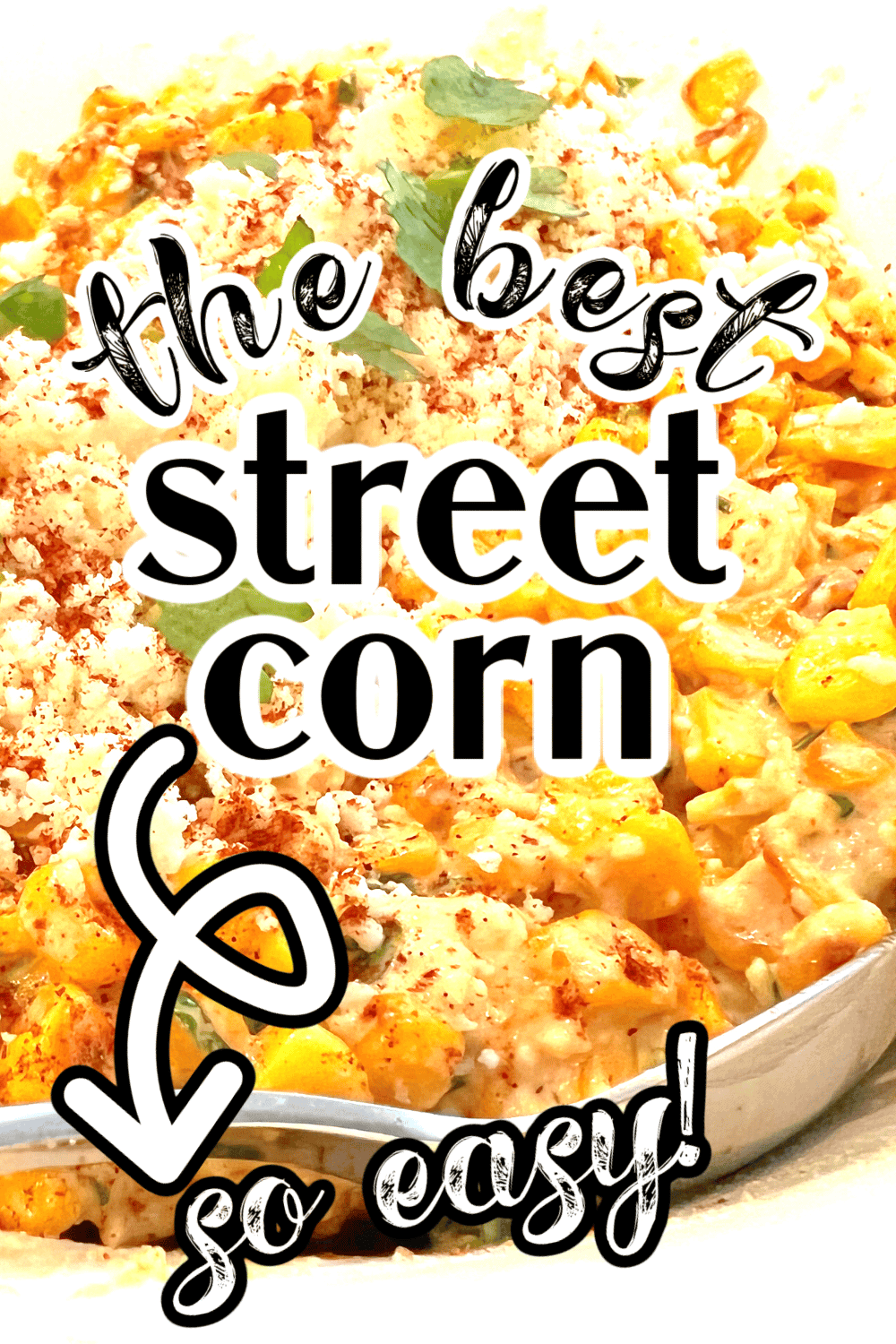 Mexican street corn off the cob, also called Mexican corn salad, Mexican street corn in a cup, or elotes / esquites, is a great addition to your Cinco de Mayo party recipes for foods kids love!
This is one of my all time favorite food at Cinco de Mayo or any time of year!
It's great for easy Cinco de Mayo appetizers, dip recipes, side dishes, or even a salad eaten alone!
GET THE RECIPE: Mexican Street Corn (Esquites)
ALSO TRY: Mexican Street Corn On The Cob Recipe (Elotes)
Bean Dip
This refried bean dip (also called refried bean taco dip) is a shockingly simple dip recipe.
It's one of those appetizers or easy side dishes you can add last minute because it's quick and easy!
We double this bean dip recipe whenever we make it because it heats up well (if there's any left!).
It's a little different than other bean dips, but this recipe for refried beans is the one kids love and adults love when we make it for parties!
It's great to eat alone or for a refried bean dip with tortilla chips and super easy party foods for Cinco de Mayo!
GET THE RECIPE: Refried Bean Dip
Black Bean and Corn Salsa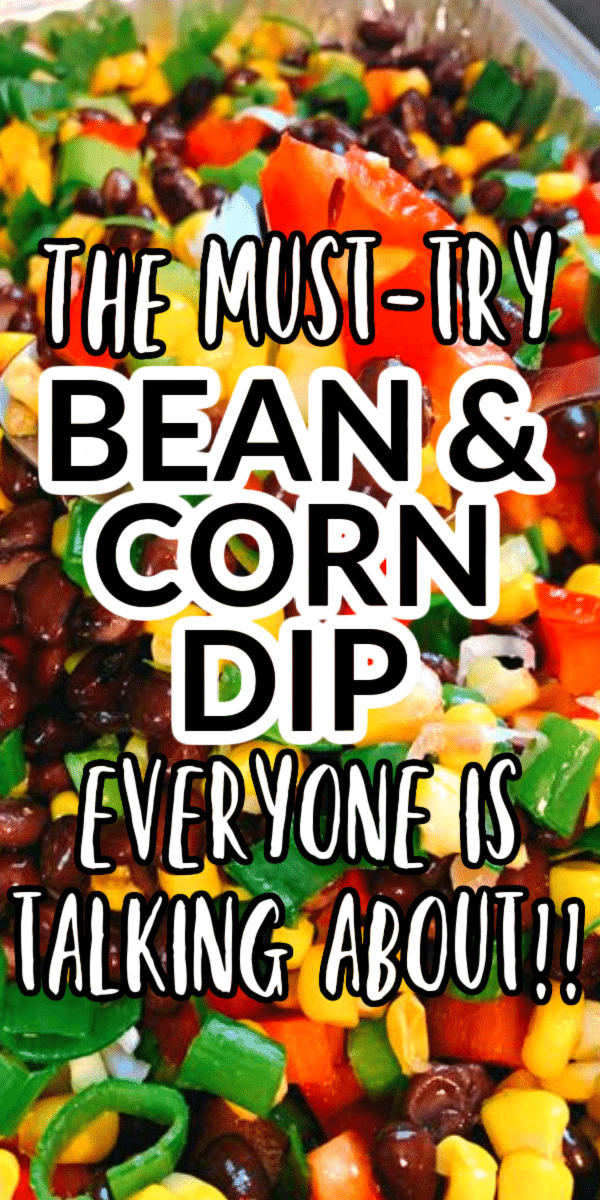 This black bean dip (or salad or salsa, to some people) is a healthy recipe that is a perfect easy salad, homemade salsa or one of the fast recipes for kids to make for Cinco de Mayo.
It's a popular recipe that all ages love when we make it, so definitely add it to your Cinco de Mayo dips and serve with tortilla chips, but honestly, it's just as good alone (as a bean corn and bean salad) with a fresh squeeze of lime over it.
This is one of my daughter's favorite recipes to eat with tortilla chips or with a tortilla!
GET THE RECIPE: Easy Black Bean and Corn Salad
Queso Cheese Dip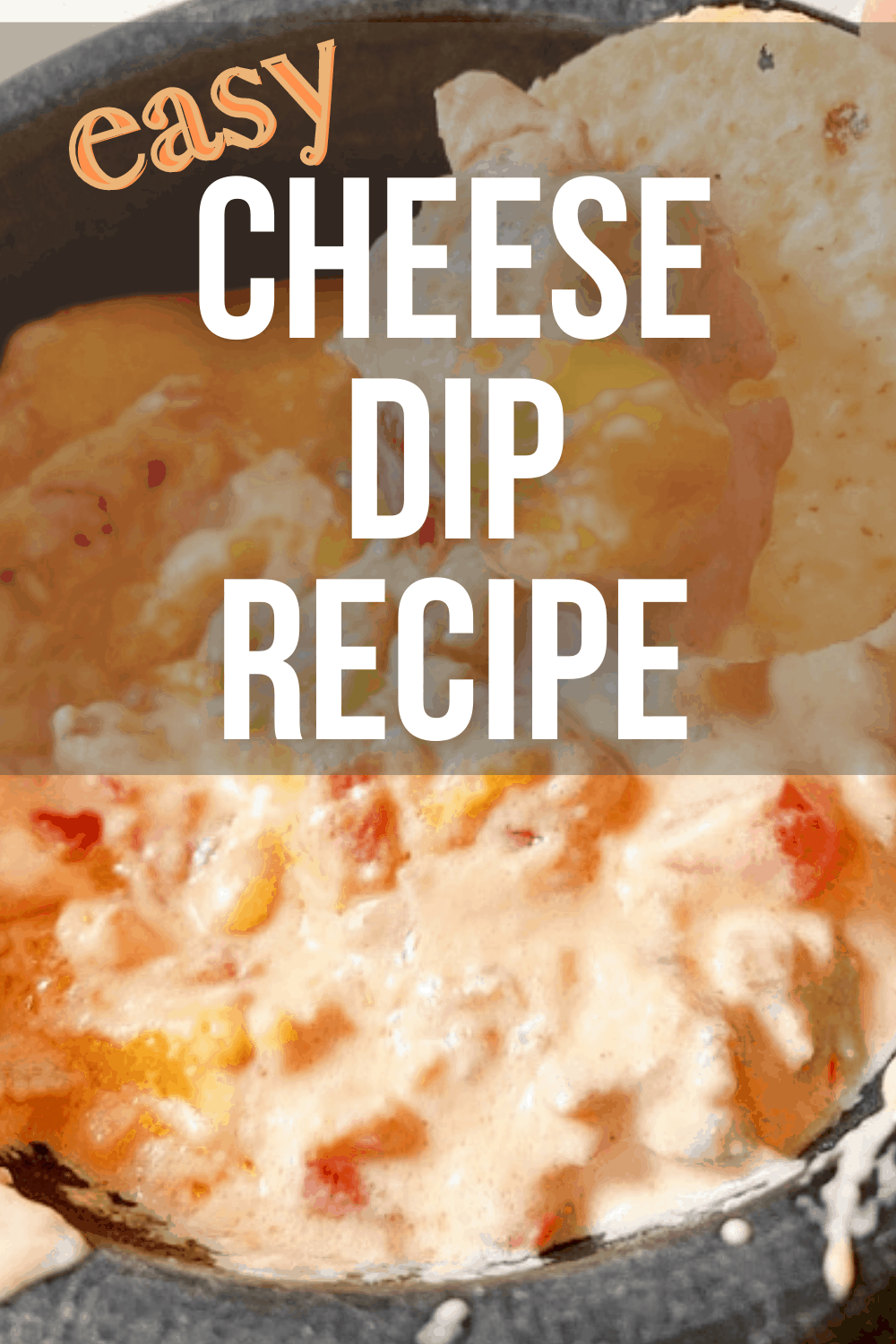 This cheese dip is one of those easy recipes that you really can't go wrong with because it tastes good with almost any ingredient.
(So don't be afraid to play around with this appetizer recipe!)
GET THE RECIPE: Easy Cheese Dip
Corn Casserole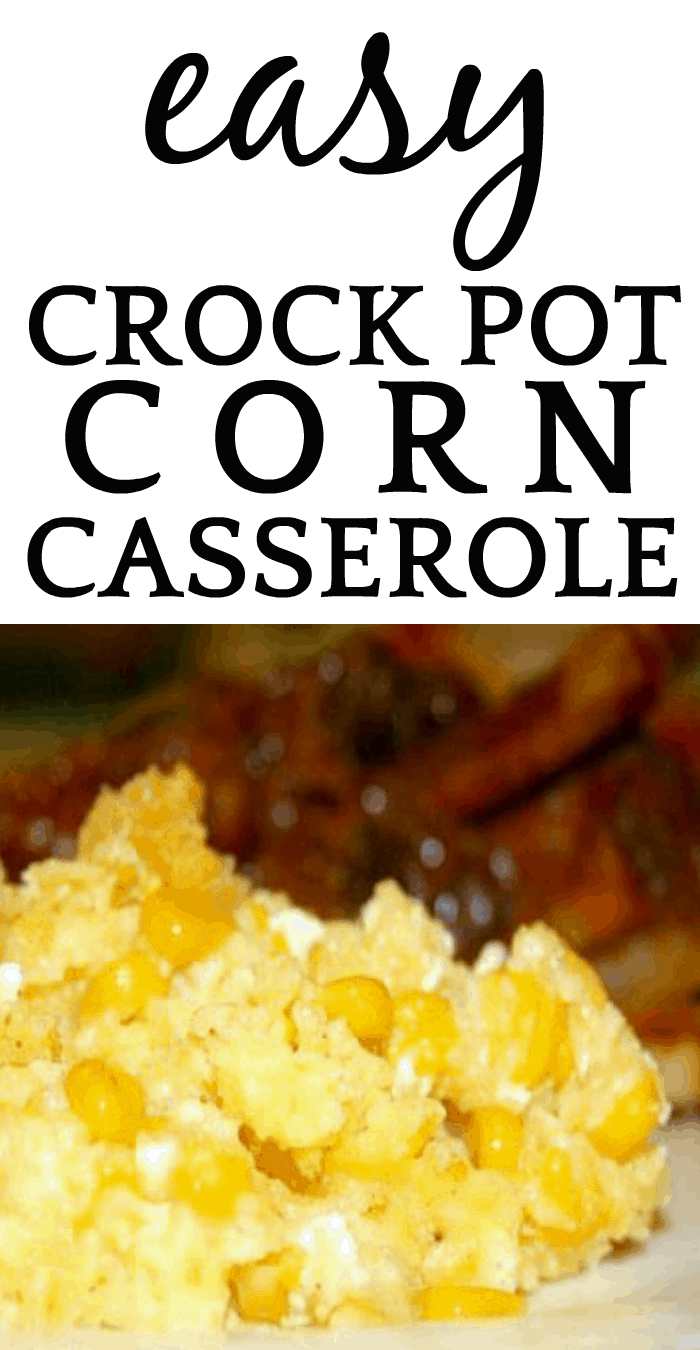 Corn pudding is something that I sometimes see at Mexican American restaurants, so I added it her because kids love it!
Throw a few ingredients in a slow cooker in the morning, and this corn casserole is ready to go just a few short hours later!
It definitely reminds me of some of the corn side dishes I've had in Mexican food restaurants.
GET THE RECIPE: Easy Corn Casserole Recipe
DIY Churros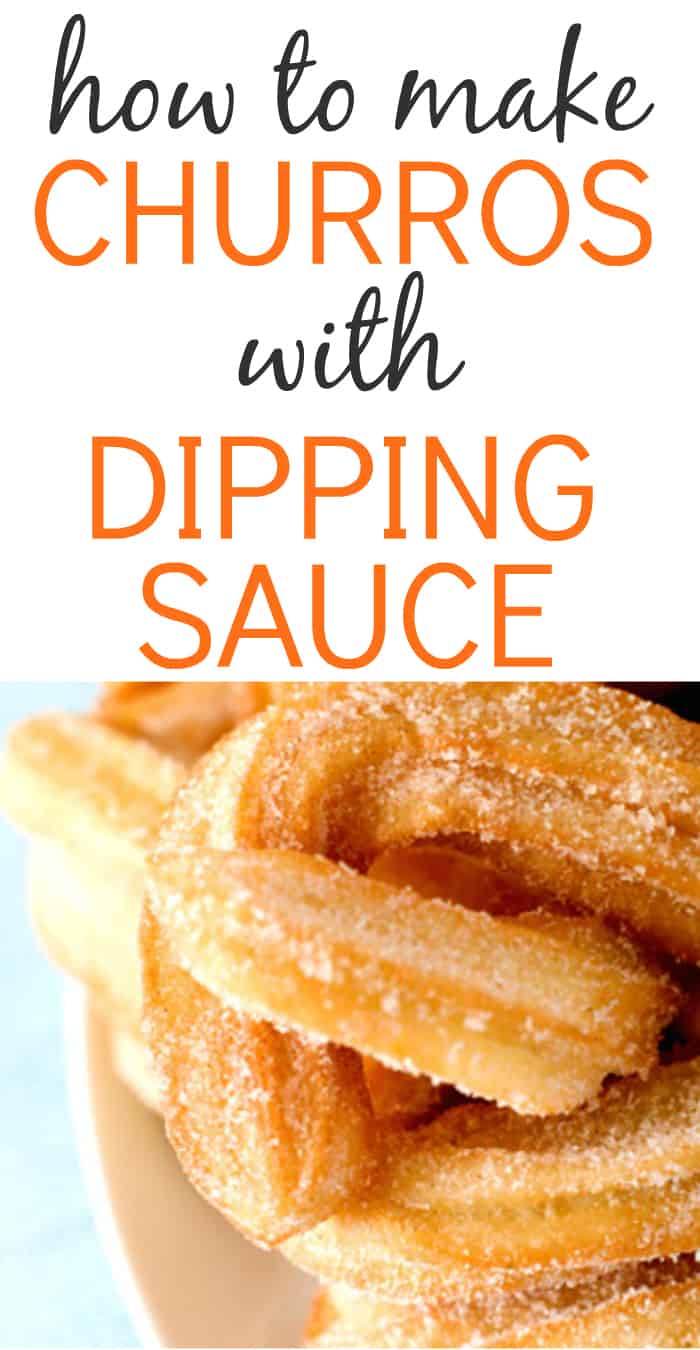 A Pinterest user called these "Best churro recipe out there and super easy to make!" and we have to agree!
Add these desserts to your May 5th menu, served with side dipping sauces!
It is a recipe that takes adult help (it involves frying in hot oil), so we don't recommend that kids make them alone. However, they will love eating them!
Although these are best served warm, you can make these as fun Cinco de Mayo treats for school with different dipping sauces (chocolate, strawberry, whipped cream, etc.).
GET THE RECIPE: Homemade Churro Recipe
Fried Ice Cream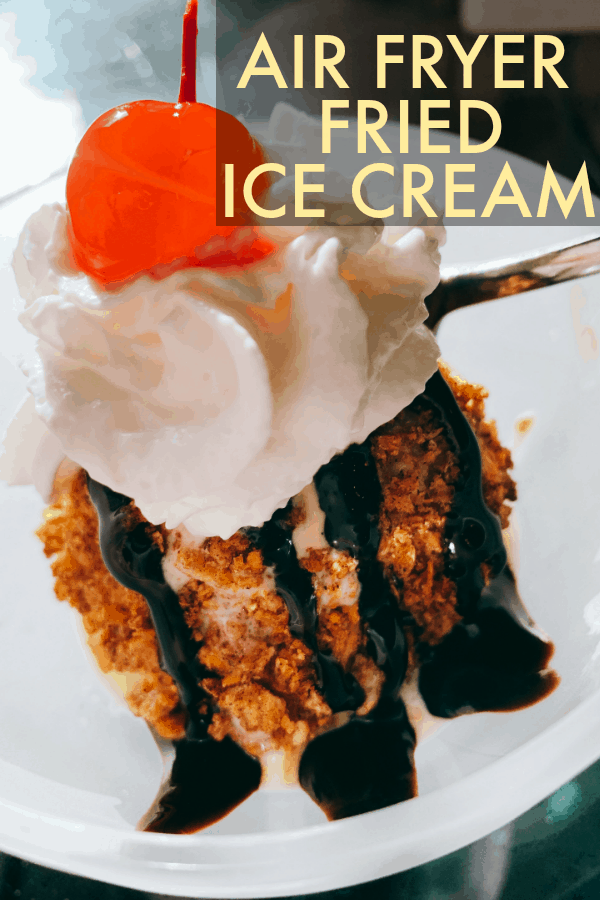 If you have an air fryer and want a real treat, try this unfried ice cream.
(We also included the deep fryer directions as well as the air fryer directions.)
It tastes just like the deep fried ice cream (fried Mexican ice cream) you get in restaurants!
Our whole family loves this recipe and it's even more fun if you provide a variety of toppings for kids to top their own ice cream.
RECIPE TIP: This is one of those cinco de mayo foods that you need to start a couple of days ahead of time (but it's so worth it!), so be sure to plan for the holiday!
GET THE RECIPE: Mexican Fried Ice Cream
Do you have fun kid friendly Cinco de Mayo recipes? Let us know your 5 de Mayo food favorites!
Happy Cinco de Mayo!
Let us know which Cinco de Mayo kid friendly recipes you use for your celebration!
LOOKING FOR FUN COOKING PRINTABLES FOR KIDS?