Need amazing game day dips and appetizers, dips for football games, recipes for Super Bowl food, or recipes for easy appetizers for parties for kids and adults? Whether you need sweet dips, dip recipes for chips, or a mix of party dips and finger foods, we've got you covered for Super Bowl snacks and football watching party ideas. These are the best dip recipes for gatherings, football games or football theme parties, cookout ideas or even easy tailgating recipes!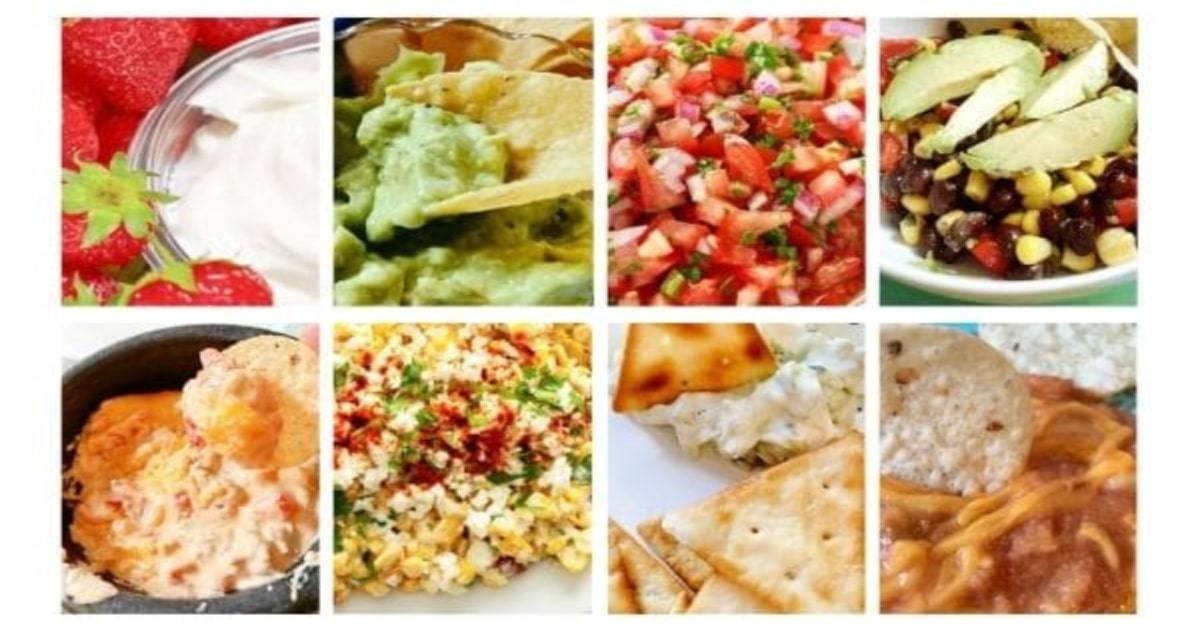 BEST GAME DAY DIPS AND APPETIZERS FOR A FOOTBALL THEME PARTY
These are great football season party dips, appetizers for football games, and finger foods that make tasty dips for tailgate food or football watch parties and even Super Bowl appetizers ideas that give you a break from all that football food with wings! You can easily use this for your football tailgate food list, too!
What do you serve at a game party?
Best Football Food To Make At Home:
Crockpot Sausage Cheese Dip (this is a favorite go-to Super Bowl cheese dip at our house and perfect if you're looking for football food in crock pot!)
Fruit Sweet Dip
Easy Artichoke Dip in a bread bowl
Air Fryer Pasta Chips with Marinara
Easy Cucumber Dip (unique Game Day dips with cream cheese!)
Homemade Pico de Gallo
Mexican Street Corn Salad (Fresh Corn Dip)
Dill Pickle Party Mix (a unique take on favorite Super Bowl snacks recipes!)
Easy Veggie Dip
Hummus (always good for cold dips for a party!)
Homemade Fresh Guacamole (another favorite cold dips for parties!)
Black Bean and Corn Salad Dip (like a Cowboy Caviar Dip) — one of the best cold dips for tailgating and it's a good make ahead dip!
Carrot top pesto
Refried Bean Dip (one of the best dips for chips and it's such a simple dip recipe!)
Dill Pickle Pumpkin Seeds
Cranberry Apple Salad
Get the full easy dip recipes / gameday dip recipes / Super Bowl Sunday snacks below. KEEP SCROLLING for super dips and football foods. Also, don't miss the football treat ideas at the bottom for football theme recipes.
Affiliate links are used on this site. As an Amazon Associate I earn from qualifying purchases. Read more in our DISCLOSURE.

Football Game Day Dips and Appetizers For Tailgating, Super Bowl Parties, and Football Recipes (Even Last Minute Recipe Ideas!)
Football And Super Bowl Dips And Recipes Ideas for Big Game
Add any on this list of easy party dip recipes and appetizers to your game day food ideas or football party fun (both hot and cold dips for parties). There are even vegetarian Super Bowl snacks ideas or and different dips options for college football watching that can easily be adapted for those who don't eat meat!
(They are also easy dip recipes with few ingredients, which makes it easier when feeding a crowd!)
So, what are some of the best football dips and game day snacks for a Super Bowl party or football watch parties?
Here are our favorite appetizers and easy dips for football games…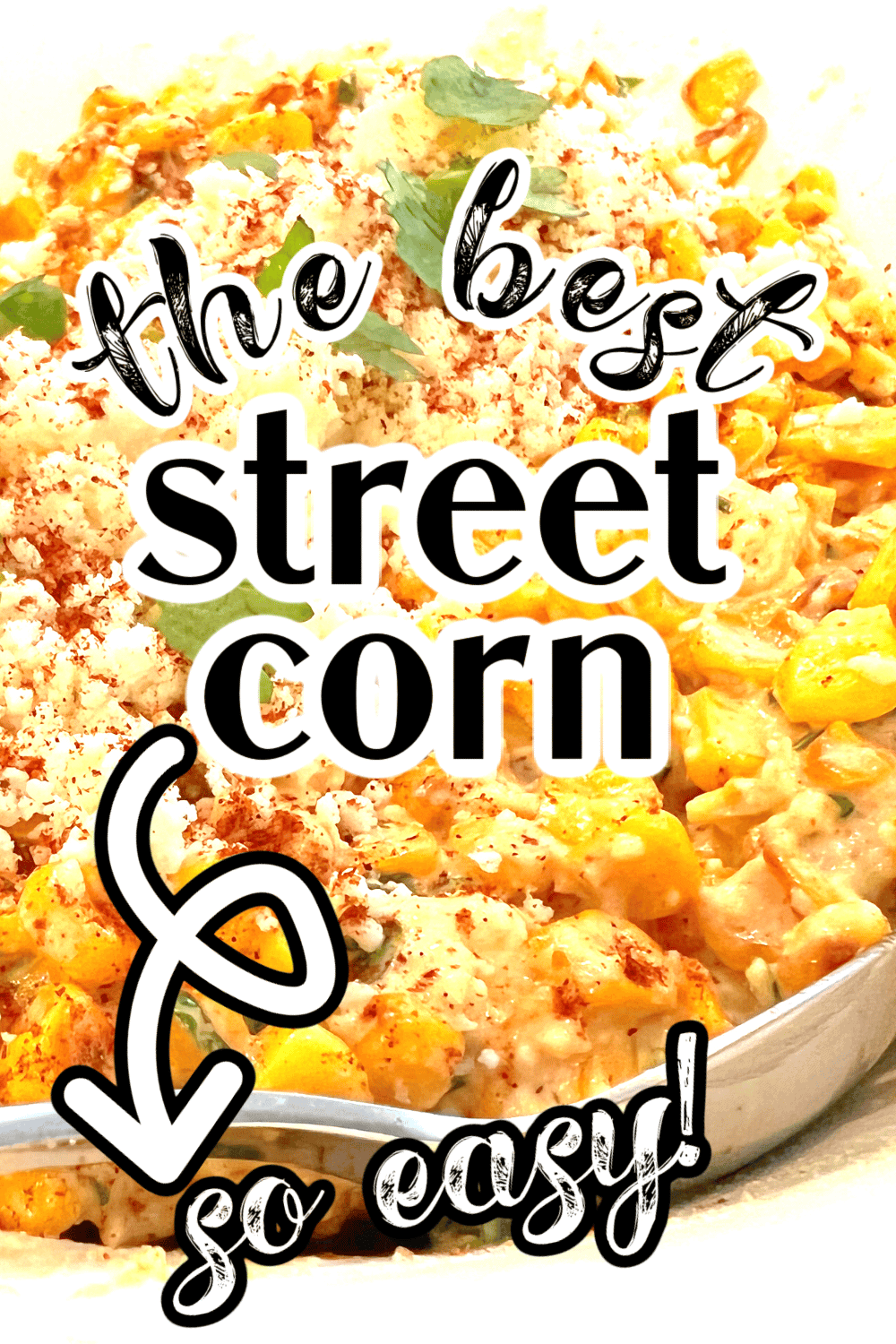 Mexican Corn Dip (Hot Corn Dip)
This Mexican street corn off the cob is sometimes called elote salad. It can be used as a tortilla chip dip, too!
It's one of our game watching dip recipes and is such a good dip!
Get The Mexican Street Corn Dip Recipe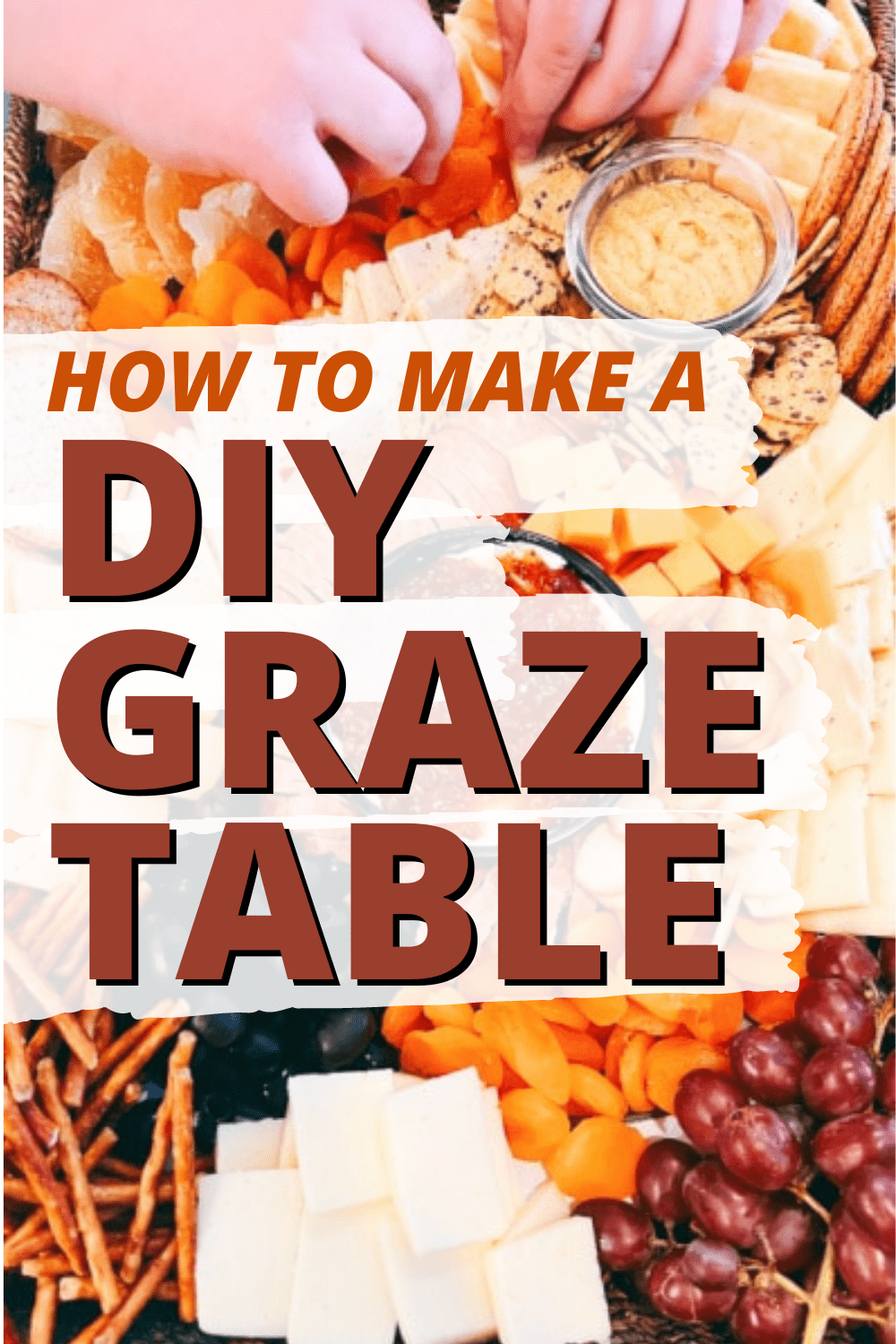 Football Charcuterie Board
Planning a charcuterie grazing board for a party can be difficult, especially if you are having a large party. However, this is the easiest meat and cheese board for a sports party that still looks great!
Meats, crackers, different kinds of cheese, fresh veggies and fruits, and dipping sauces make great graze boards and simple appetizers for game watch parties.
How To Make A Football Graze Board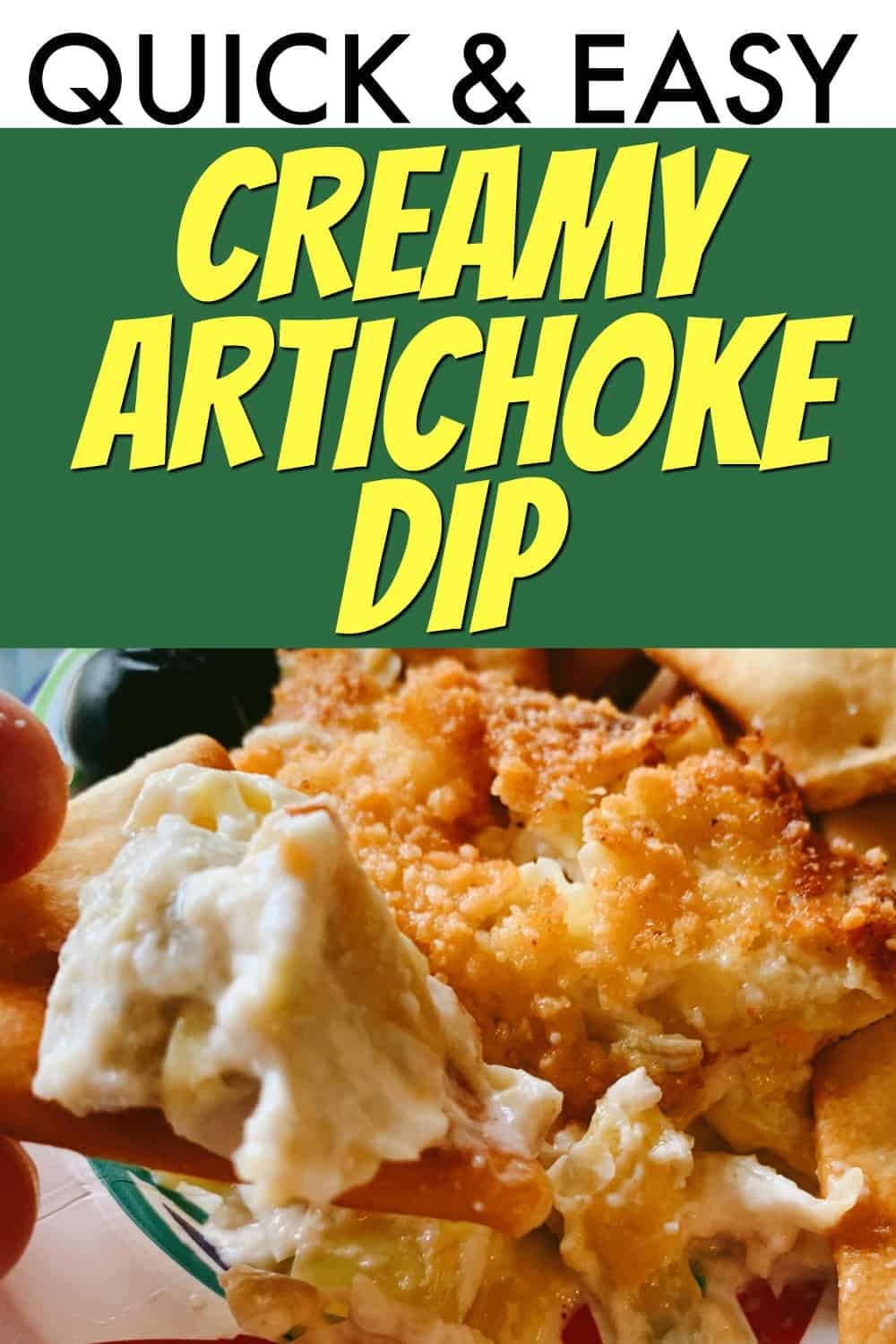 Easy Artichoke Dip
This artichoke parmesan dip is another warm dip and is our go-to for holiday recipes, party recipes, or cookout side dishes because it's such an easy last minute recipe to whip up!
This is a family favorite recipe that we make for easy party recipes or holiday dips all the time.
I happen to think it's one of the best game day dip recipes because not a lot of other parties have it. It's definitely a crowd-pleasing dip!
If you like spinach artichoke dip, you'll love this dip.
Dill Pickle Chex Mix
Need crunchy snacks for your party? This is a fun twist on the traditional Chex Mix recipe and makes a great game day snack appetizer.
We never make regular Chex Mix anymore after having this dill snack mix! It's always a huge hit for party snacks!
How To Make Dill Pickle Party Mix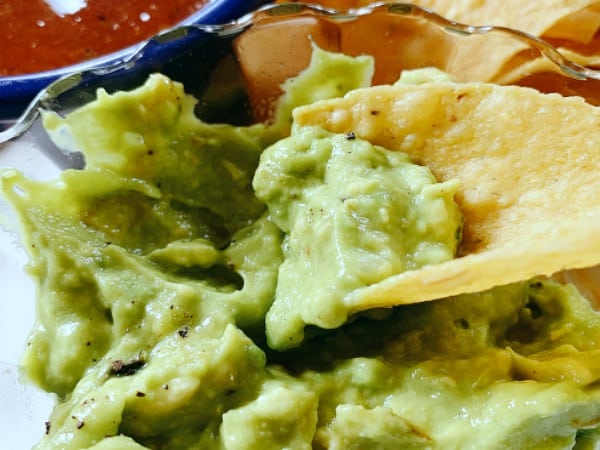 Game Day Guacamole Recipe
We call this guacamole dip, but some people also call it guacamole salad. We eat it with tortilla chips for the perfect football food!
How To Make Homemade Guacamole Dip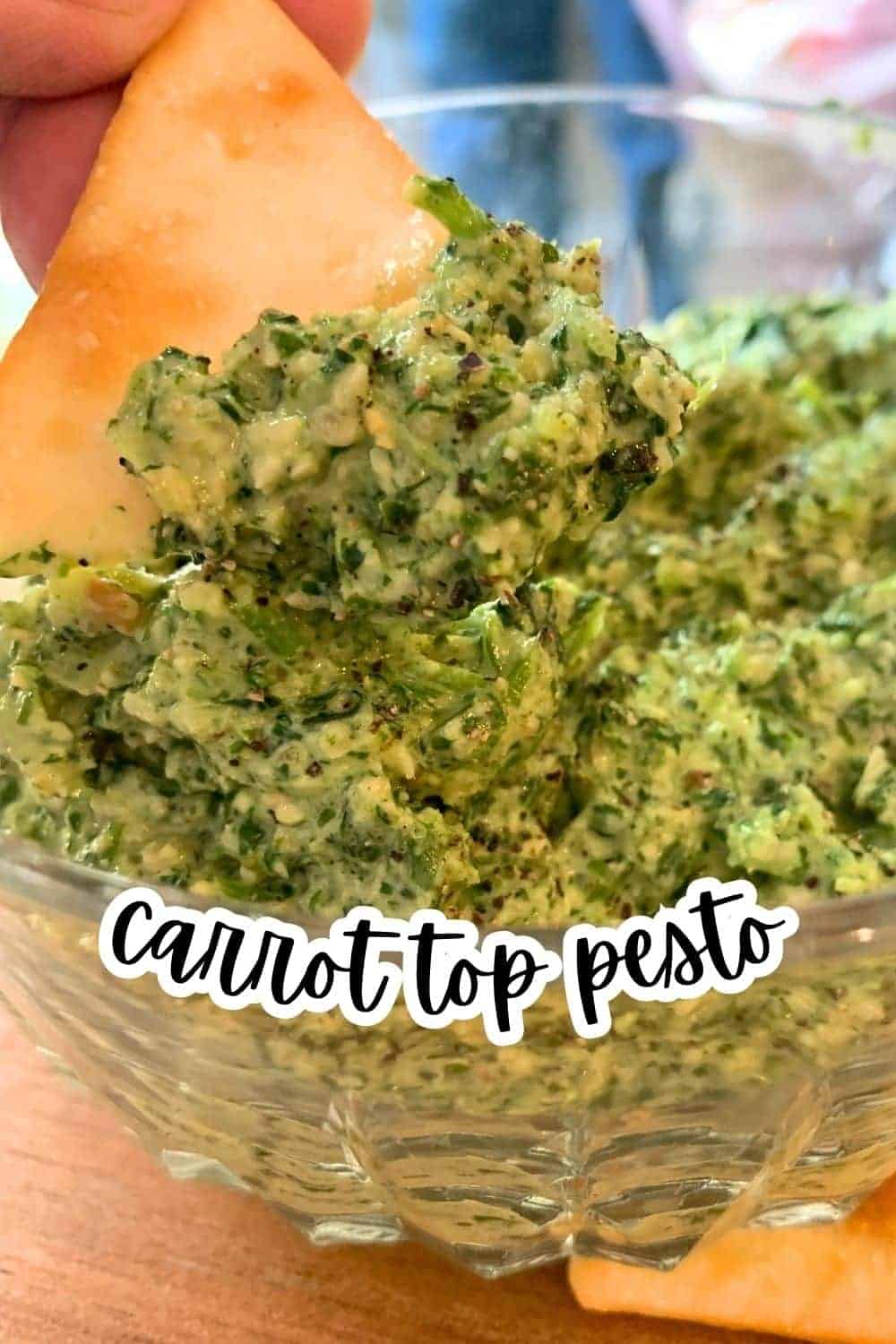 Carrot Pesto
Hear me out: the greens from carrot tops make the best pesto dip! It can be used for crackers or chips, but is really great on sandwiches and on a warm bread, too.
Fried Pasta Snack
Frying pasta, aka: pasta chips, make a creative snack idea (and fun alternative to chips and dip).
Use dipping sauces like marina sauce / spaghetti sauce or even the carrot top pesto recipe above.
Make This Air Fryer Pasta Snack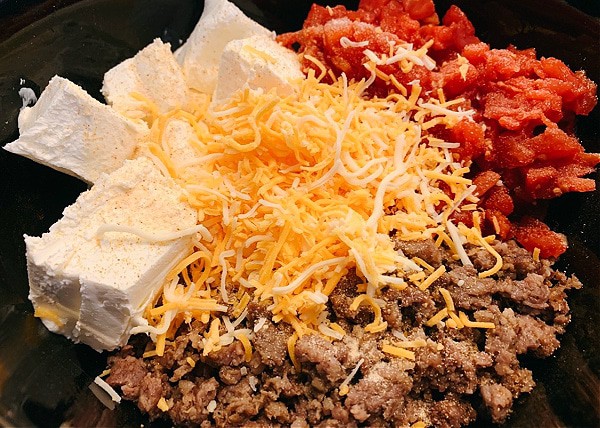 Sausage Queso (Sausage Cream Cheese Dip)
This sausage and cheese dip is another party favorite at our house and is full of cheesy goodness.
It's a slow cooker cheesy dip with cream cheese and real cheddar, which makes this hot dips great for a set and forget recipe for football parties.
I also love this dip because you can make it a spicy cheese dip hot salsa (or a more mild cheese dip).
If you're looking for easy slow cooker dips for your gathering, pull out your trusty slow cooker because this is it!
Hands-down the most popular game day dip!

Corn and Black Bean Salsa
This is one of my daughter's favorite dip recipes, so definitely don't count it out for kids at your football party.
It's a simple recipe and a last minute dip ready in minutes.
Eat it with corn chips like a chunky salsa.
Recipe for Black Bean and Corn Salad Dip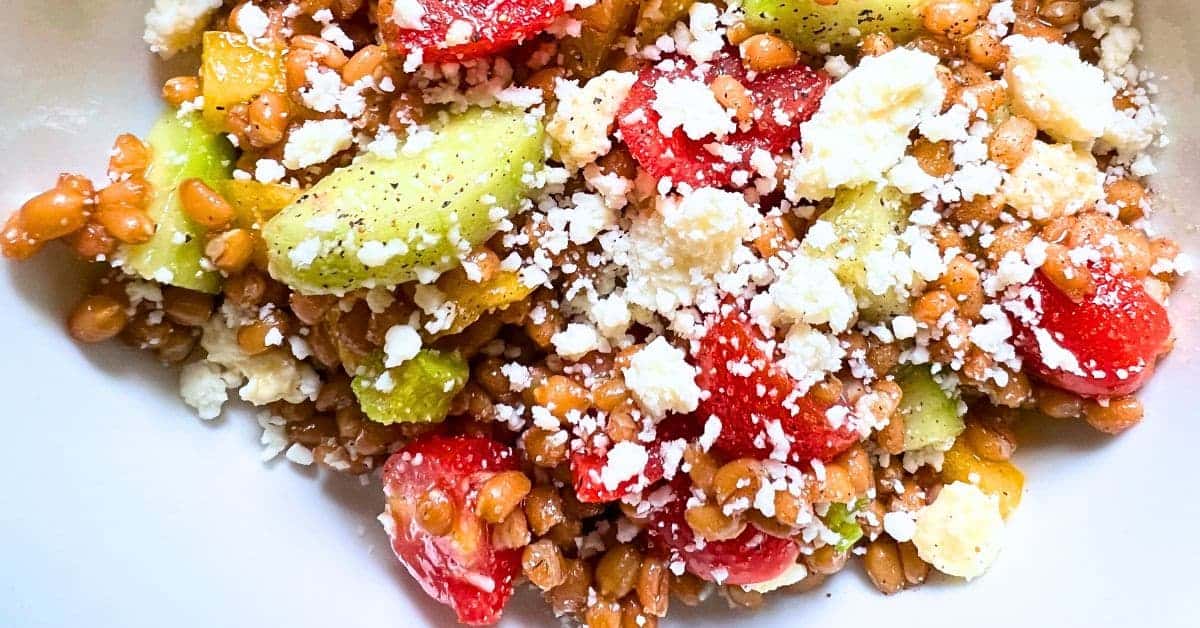 Wheat Berry Salad
If you're looking for a healthy football party recipe or a unique tailgating recipe not everyone else is making, try this wheat berry salad!
It can be eaten alone as a healthy salad or with tortilla chips or bell pepper slices as a fun dip recipe!
This is another one that's quickly becoming one of our healthy favorite dips.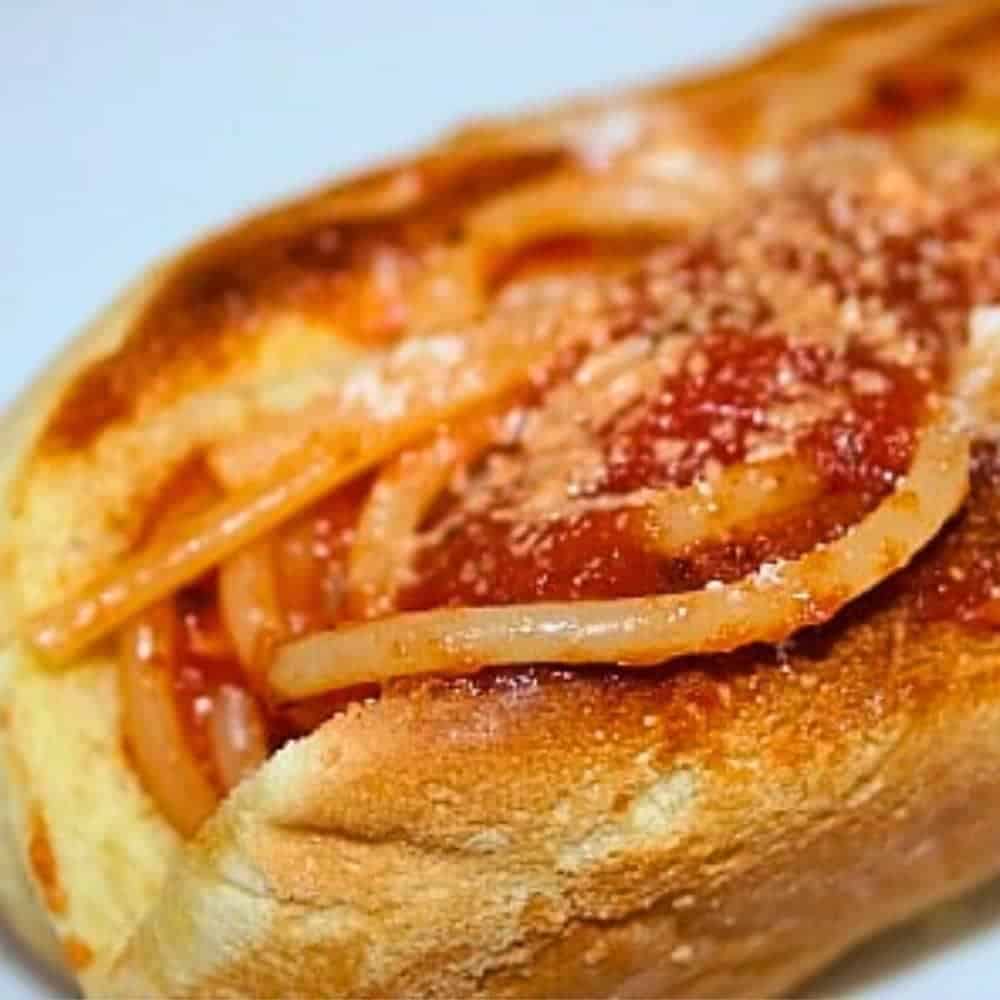 Walking Spaghetti Recipe
We made this spaghetti in a hot dog bun to go with a kids' book, but it makes a great walking spaghetti for tailgating parties!
Spaghetti In a Hot Dog Bun Recipe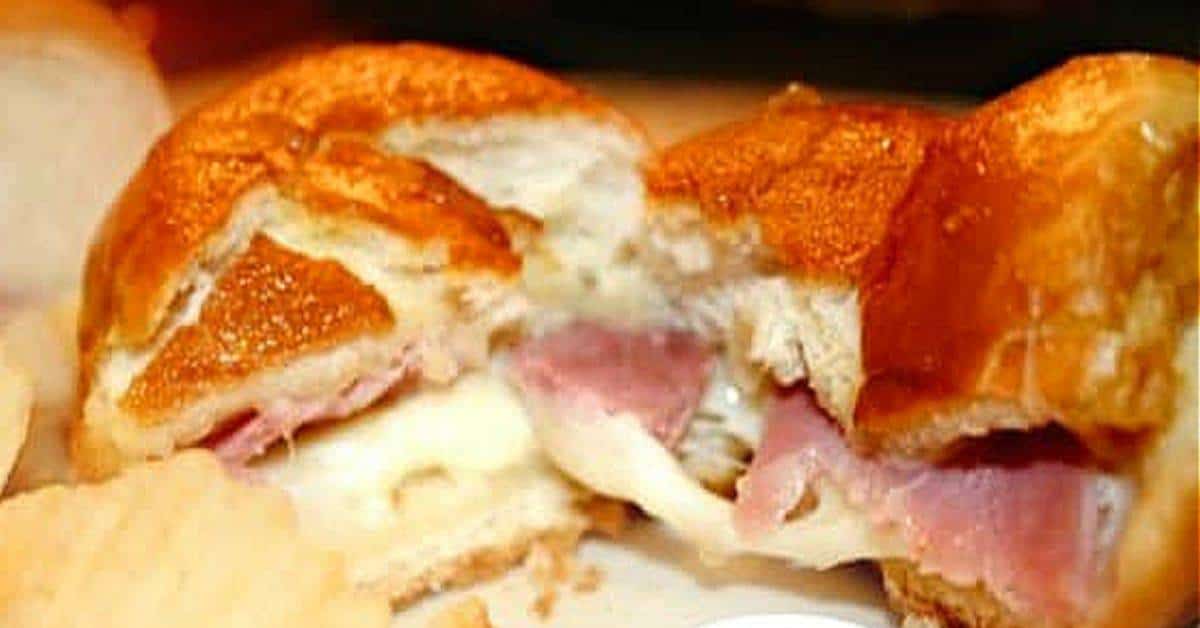 Ham Cheese Slider Sandwiches
Cheese and ham rolls are baked sandwiches in the oven and will quickly become a go-to easy meal for party food and simple game day food!
They're small enough to be appetizers, too.
How To Make Ham And Cheese Sliders

Simple Dip With Cucumbers
You can make this easy dip in minutes with a couple of simple ingredients, which makes it the perfect last minute recipe.
This cucumber dip is a refreshing addition to a football party food table (because some of the foods can be heavy).
I love this an alternative to a heavy creamy dip and is one of our new favorite appetizers.
The best way to serve it with pita chips!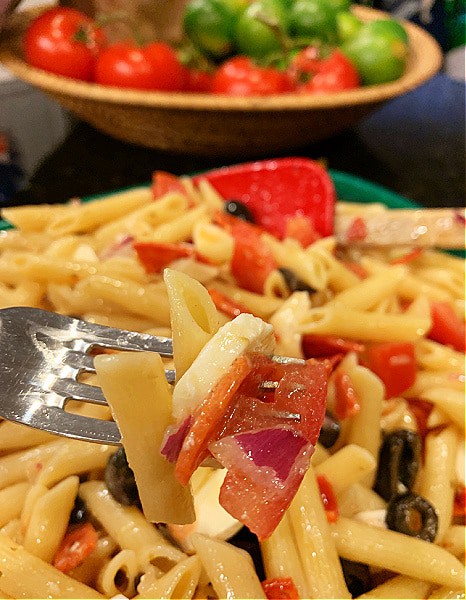 Pasta Salad With Pepperoni
Easy pasta appetizer or game day salad that all ages love!
You can actually play around with this pasta salad and add different vegetables or dressing or a simple pasta salad.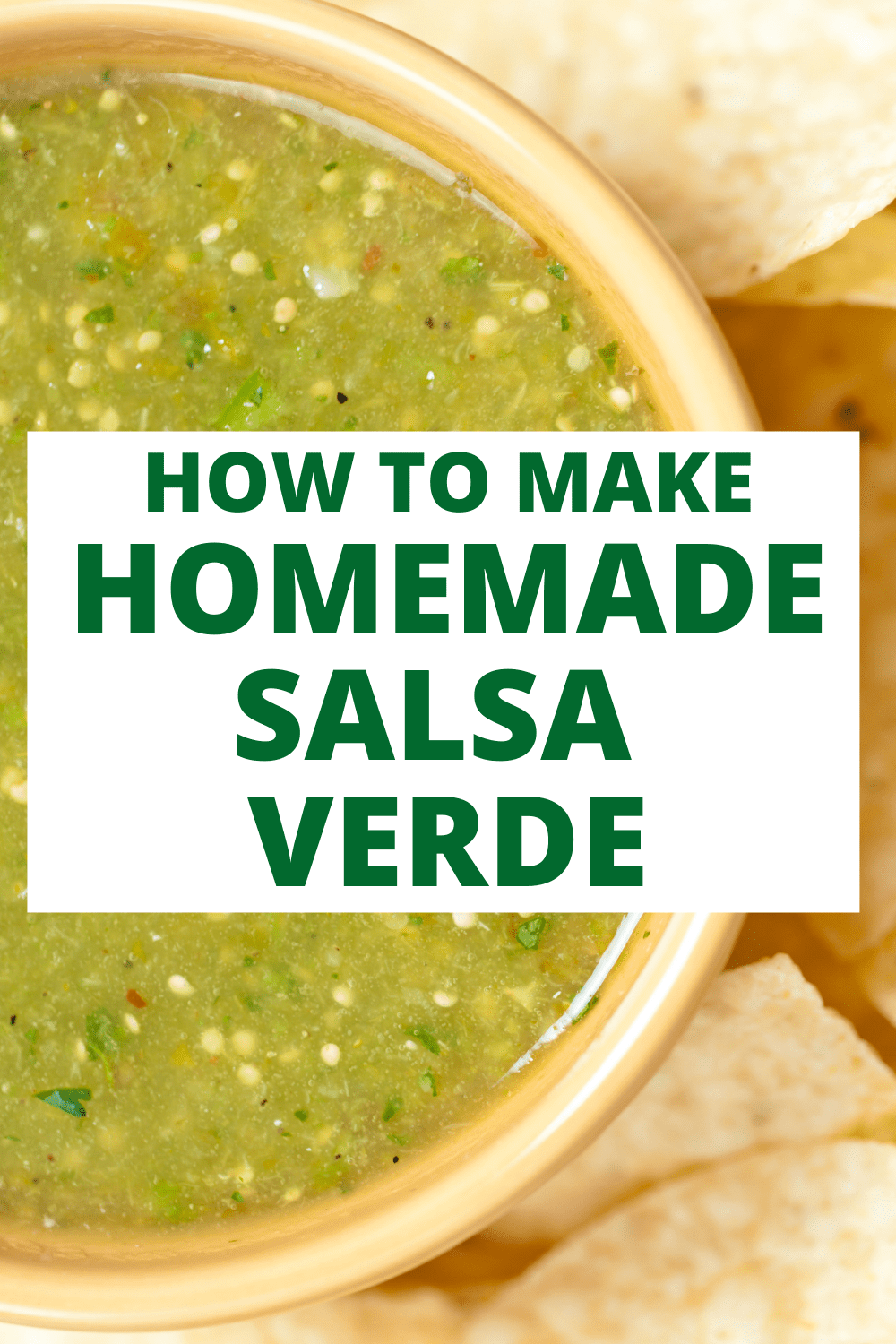 Green Salsa Verde
If you want to add a different salsa than red salsa to your football board or football party snack table, add salsa verde. (It's one of my favorite!)
How To Make Homemade Salsa Verde (The Green Salsa)
Simple Bean Dip Recipe
Whenever we make this recipe for parties, everyone always says how they never liked bean dip until now!
This is an easy refried bean dip ready in no time for your football recipes!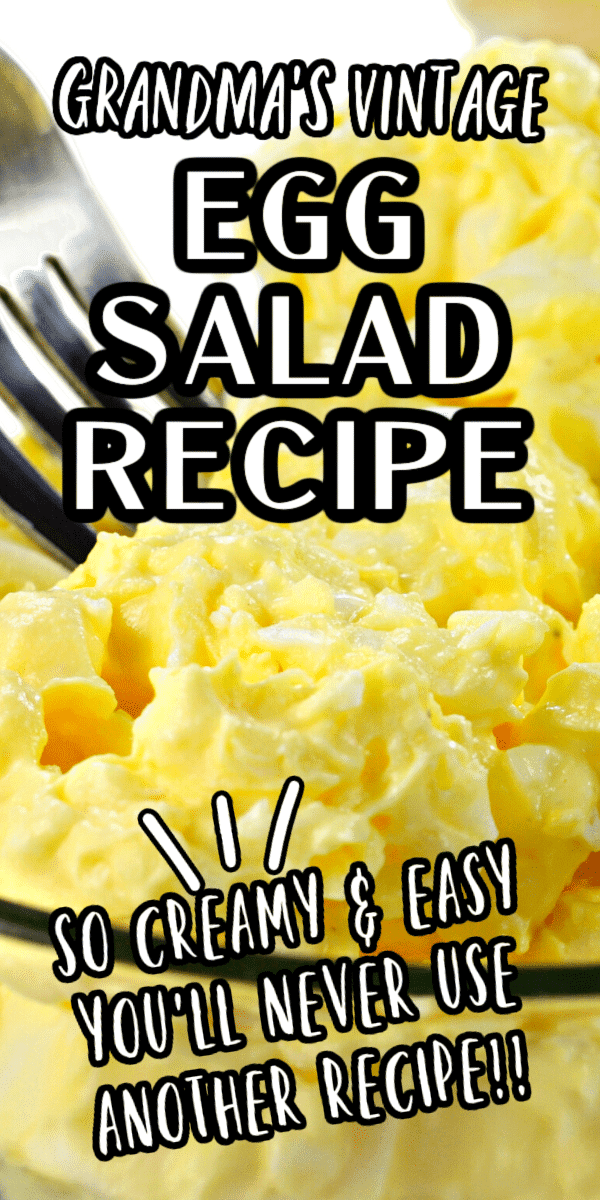 Egg Salad
I think egg salad makes great football food because you can add it on bread for sandwiches, eat it alone, or top it on lettuce.
Walking Fruit Salad
This walking fruit salad is perfect for easy tailgating recipes for kids and adults. Refreshing and simple dessert for football parties.
Pico De Gallo Dip
This homemade pico de gallo recipe or salsa fresco (and sometimes called Mexican salad or tomato and onion salsa), is a favorite easy dip for parties and quick game day dips and appetizers.
Apple Salad
Again, I like to add a few salad recipes to our game day party to give some healthier options.
This cranberry apple salad is an easy salad recipe with fruit ready in 10 minutes! Perfect for recipes for fall and great addition to your football party.
Apple Salad with Pear and Cranberry Recipe
Asparagus Salad
This asparagus vegetable salad drizzled with an easy balsamic vinaigrette is one of our favorite salads or party dishes.
(And this is an asparagus recipe kid friendly recipe approved by my daughter!)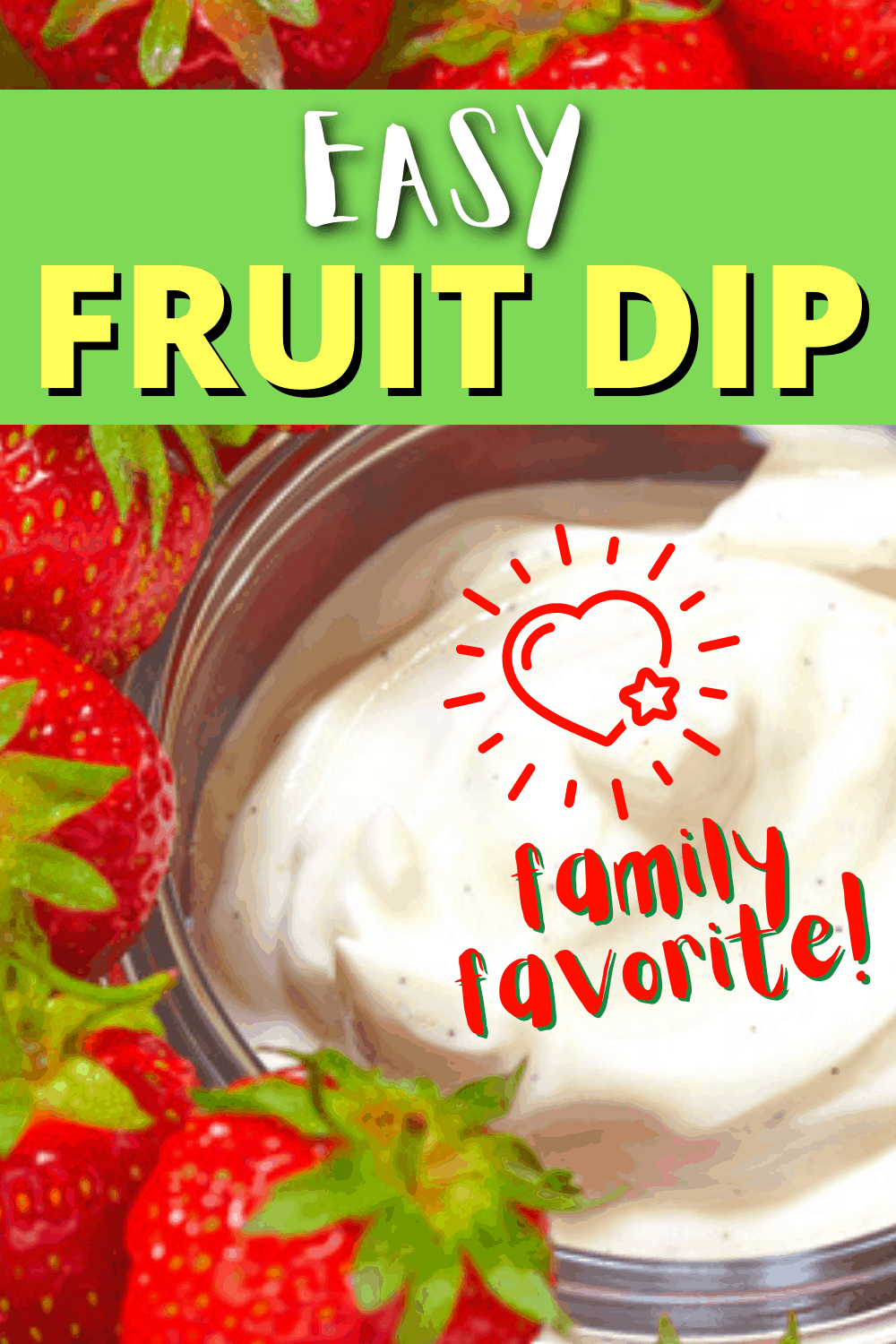 Party Fruit Dips
This dip recipe for fruit will quickly become your quick and easy recipe for parties or snacks for kids!
This sweet, creamy, fluffy fruit dip recipe has just a few ingredients, making it quick and simple game day treat.
Great for sweet game-day dips to balance out the savory dips.
If you have favorite delicious dip recipes for football games, let us know and we'll try them out!
Also check out football party treats!
Foot Ball Party Desserts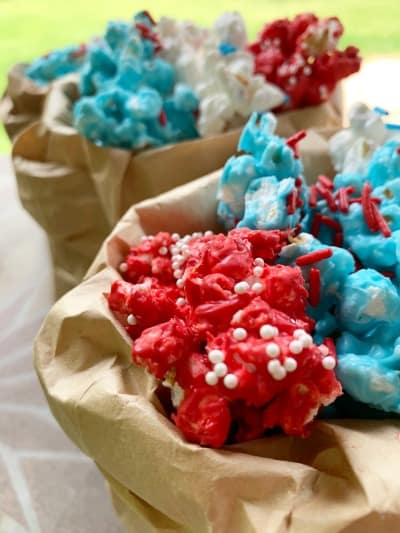 Popcorn In Team Colors
How to color popcorn in football team colors for perfect game day dessert treats!
How To Make Team Colors Popcorn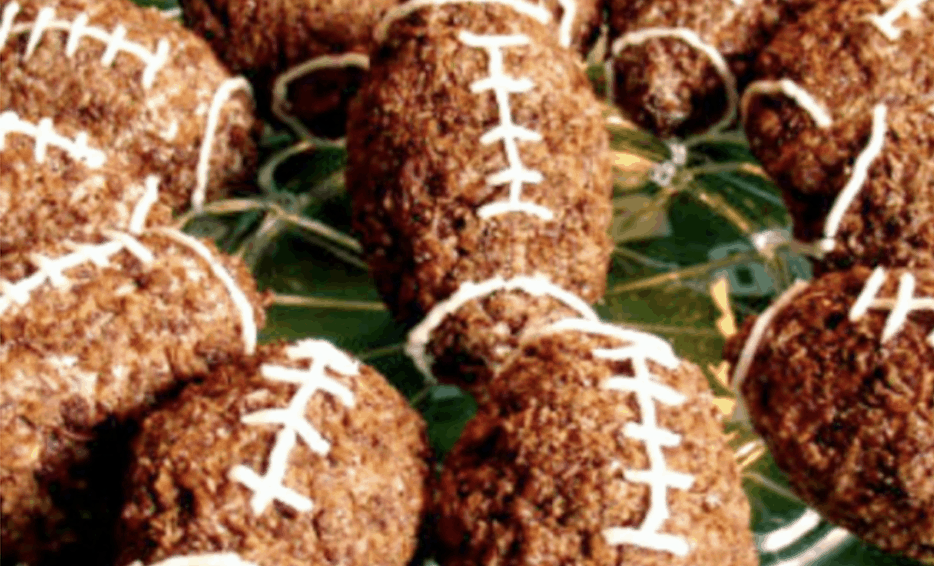 MORE FOOTBALL PARTY IDEAS YOU'LL LOVE:
Simple Chocolate Cake Mix Cookies
Caramel Apple Charcuterie Board
GET MORE DESSERT IDEAS FOR FOOTBALL PARTIES OR TAILGATING PARTIES
Cooking With Kids Recipe Pairings: Children's Sports Books and Football Books for Kids
When prepping for game day food, it's a great time to get your kids in on it. (These are super easy recipes for kids.) And, don't forget to add some theme children's book reading!
For a football theme or kids books on football, we like these to go along with your football game day dips:
ALSO GREAT FOR FOOTBALL GAME PARTIES: Sheet Pan Oven Smores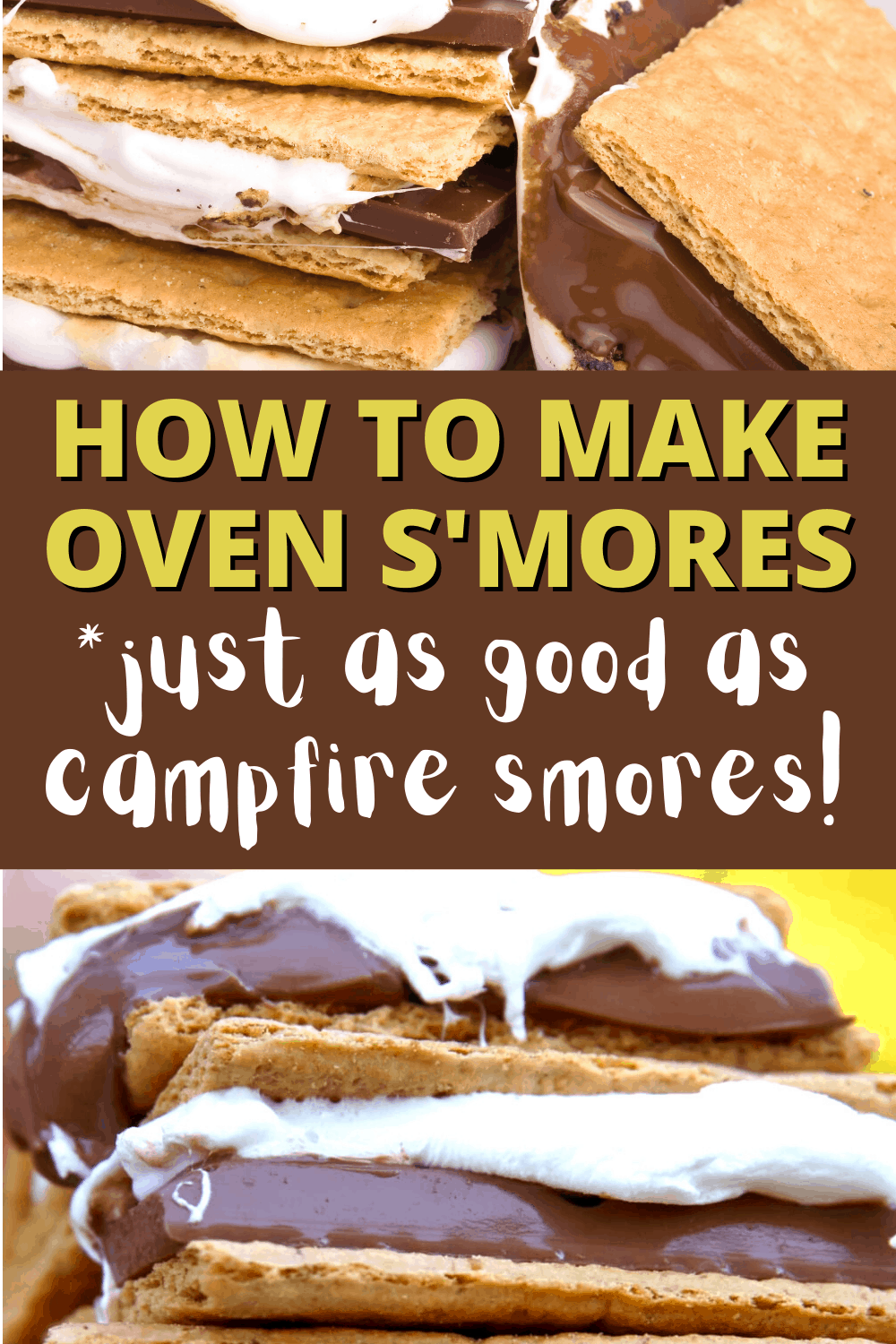 What are your favorite game day dips and appetizers?
LOOKING FOR FUN COOKING PRINTABLES FOR KIDS?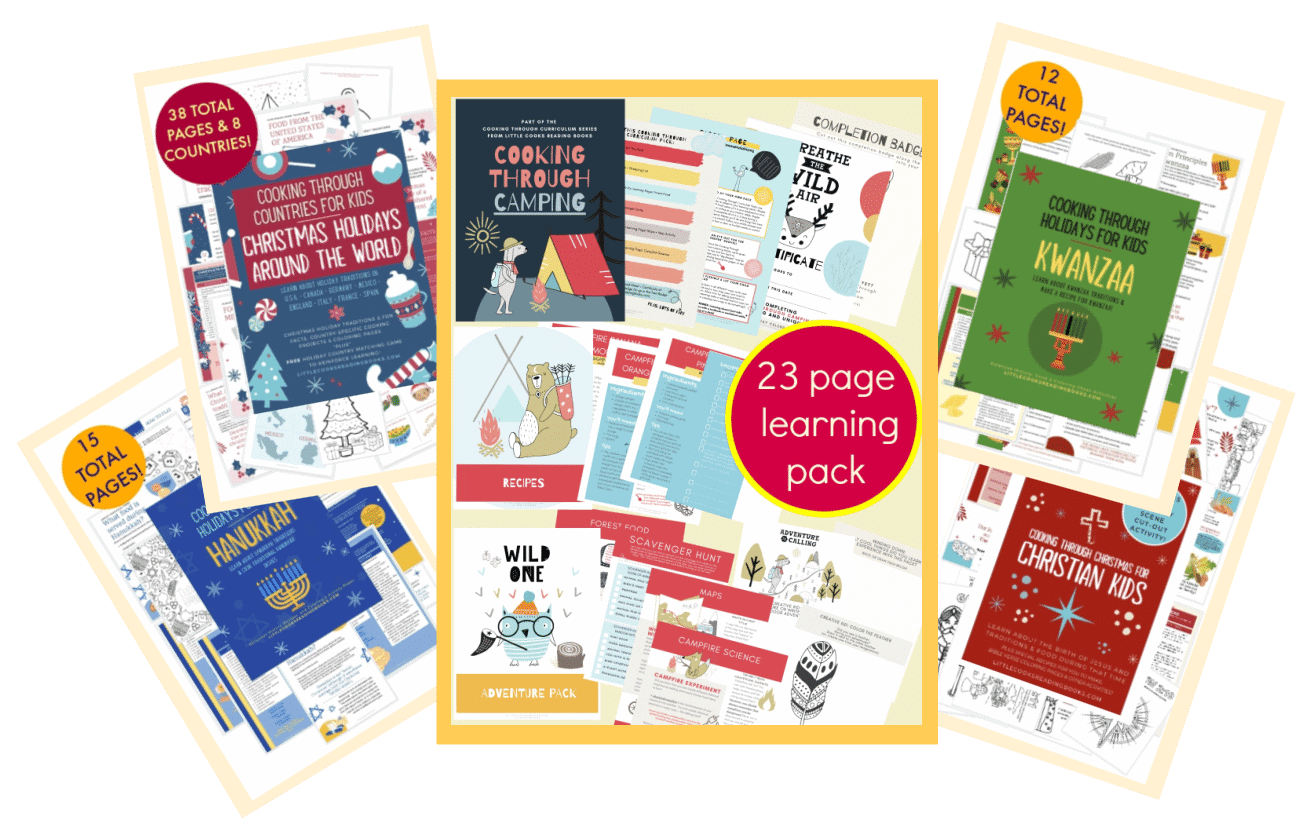 As an Amazon Associate I earn from qualifying purchases. Please refer to our
DISCLOSURE
.